Trends
Top 10 Best Online food delivery apps of India in 2023.
Online food delivery systems are pieces of software that allow bars, restaurants, and cafes to accept food orders online. Typically, it allows consumers to choose and pay for meals before alerting the kitchen to the order. This happens without the assistance of the staff or customers.
The program provides online customers with access to the same capabilities as those who visit the restaurant or place phone food delivery orders, notwithstanding the lack of a face-to-face connection. In addition, there are numerous payment choices available, such as a card, PayPal, or cash on pickup or delivery, and full menu access and customizability are all included.
We can place our order using one of the many food delivery applications that are readily available today. Online meal-ordering platforms are quite well-liked in the industry. The food industry has advanced to a new level with the introduction of an online ordering system. One of the best businesses ever is a great restaurant with online food delivery. If your meal is good and the consumer has access to the right food app, you can be confident that you will always make a nice profit.
The system for online food delivery
After completing the registration process on our app, customers can place their orders immediately. Online food delivery apps are widely available today.

Your phone will store the order so you can follow the meal at various points, from when it is accepted to when it is on its way to your house.

The restaurant will receive a notification about the meal that was ordered, start preparing it and provide an estimated turnaround time for food delivery.

The crew of the restaurant then returns to the food delivery app to look at the upcoming orders.

The best thing is that because the orders are recorded in history, you may quickly repeat your favorite dish from your preferred restaurant at any moment.
Restaurants pay commissions to the food delivery platforms in the form of a portion of their income. For the service, customers pay food delivery fees. One aspect is flexibility, and that is delivery fees. Companies can raise prices over time by educating customers, communicating with them, and providing quality products. Additional monetization strategies are in place, such as utilizing the visibility within the app or the food delivery fleet capacity. When individuals submit orders, some levers encourage them to add on extras like a starter or beverage, frequently with the promise of a discount.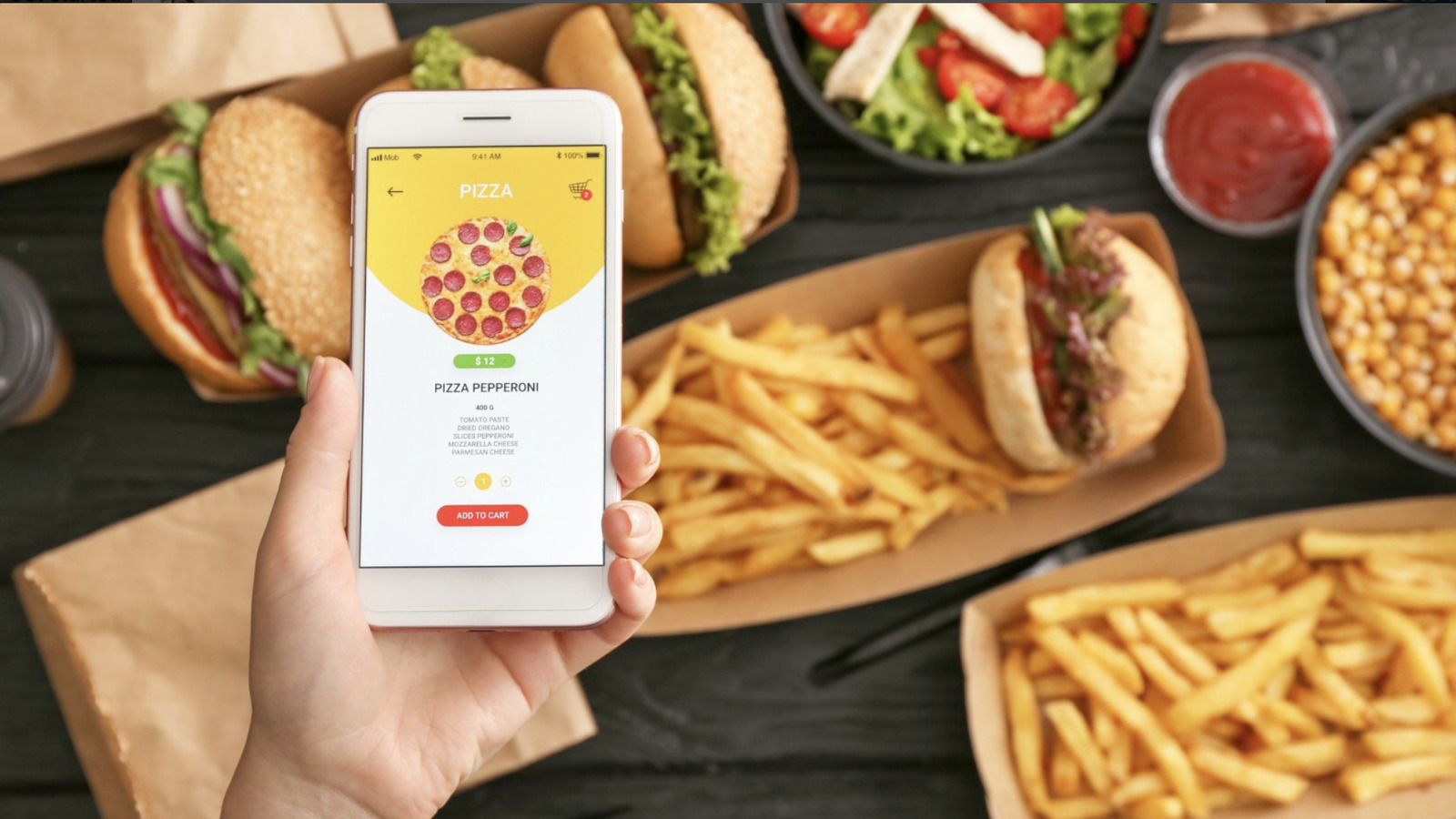 Advantages of ordering food using a food delivery app
You'll need a smartphone, but with just one click you can place an order for food. They don't even need to go to a restaurant because it's just a click away. You will spend less money and time doing this. It is swift, secure, and at ease. It is challenging to change our clothes and hire a vehicle to get to the restaurant if we urgently require food. But now people can have their food safely and slowly delivered to them using the online food delivery app.
Making a restaurant reservation. Apps for online food delivery can also be used to make restaurant reservations. It's not always possible to make a reservation for seats once you've arrived at the restaurant. Instead of waiting in large lines, reserve your preferred seat in advance at your favorite restaurant and eat when it's convenient for you.
People can receive offers on meal orders, which is one of the finest benefits of online food ordering. On the meal we order, we might get cash back, special offers, and discounts. They can order directly from their sofa set, save money, and obtain delivery.
For restaurant owners, if you advertise your meals through online delivery, you attract more clients and word-of-mouth, both of which are crucial for a business to grow in its early stages.
Instantly access reviews on popular foods. A lot depends on the reports when you work in the service sector. Therefore, customers make sure to rate every item they get from a restaurant that delivers food from a shop. You receive direct promotion for the meal that your chef makes best and that regular people enjoy.
The consumer ordering website or app will typically need to meet several important criteria to be effective. These conditions are:
Accessible on all platforms, including PCs and iPads.

You may quickly check the menu at the restaurant to see what's available.

Set up the delivery or pickup options for their order type.

When they want the order to arrive, they can choose.

Pay online with a credit card, bank transfer, or other methods.

Keep informed of the progress of the orders they have placed.

Easily reorder your favorite things by viewing all of their previous orders.

The popularity of online food delivery apps in India
The market for online food delivery in India is estimated to grow at a CAGR of 28.9% between 2022 and 2027. Because of the increased availability of high-speed internet services and rising smartphone sales, the market is currently expanding. This is accelerating the expansion of the online meal delivery business in India along with the expanding working population and rising income levels. Although the majority of the participants are centered in the country's urban areas, with Bangalore, Delhi, and Mumbai serving as the three largest markets, vendors are now focusing on smaller cities since they have a promising future for growth.
Due to the growing popularity of quick home delivery models that provide convenience, ready-to-eat (RTE), and less-priced meal delivery options, as well as the trend toward on-the-go food items, there is an increased demand for online food delivery services around the nation. A few large corporations, including Zomato, McDonald's Corporation, and Domino's Pizza Inc., have also developed contactless delivery systems in reaction to the growing number of COVID-19 occurrences. These services ensure that the food is delivered safely, at a safe distance from other people, and without coming into contact with bare hands before it reaches the customer.
At this point, large discounts are key to attracting clients. The same customer makes purchases on many platforms. Three months after being added to the platform, just 25% to 35% of users are still using it. Businesses are flooding the top of the funnel with cash, and it is flowing down the middle without retaining customers.
Top 10 Best Online food delivery apps of India in 2023.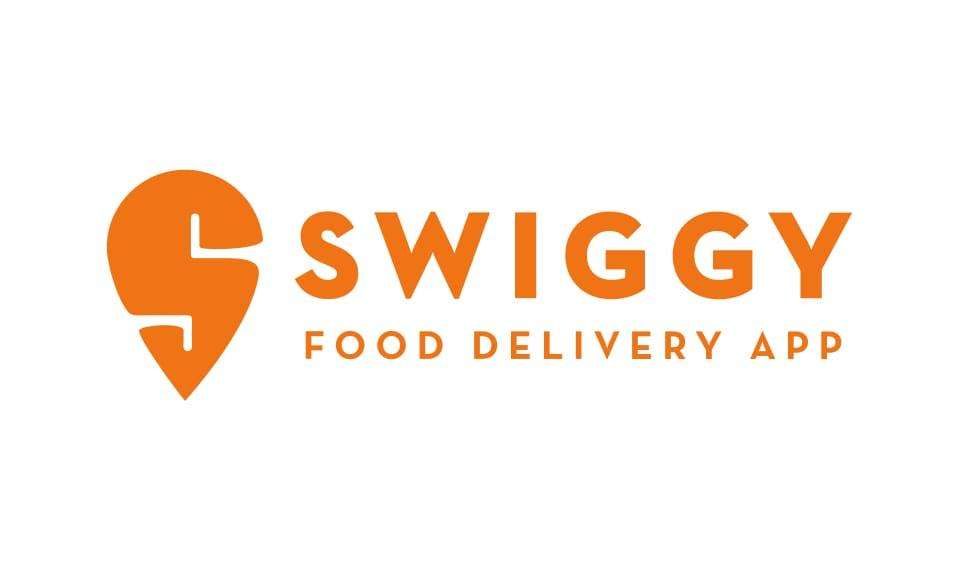 Swiggy
Swiggy, India's top on-demand food delivery platform, was founded in 2014 to improve urban consumers' quality of life through convenience. For anyone who wishes to buy food online, the food delivery service has amassed over 5,000,000 app installations and has become a standard household name.
In India, Swiggy has attracted millions of customers who use it to order groceries and food delivery online. The seven-year-old business, which is India's most valuable food tech, is presently aiming to connect with diners.
Ordering meals at home, work, or even while hosting a party seems simple now that Swiggy has launched. Swiggy is frequently referred to as one of India's fastest-growing firms. In the Bengaluru neighborhood of Koramangala, Sriharsha Majety, Nandan Reddy, and Rahul Jaimini created the hyper-local food delivery service known as Swiggy. Even in its early years, Swiggy enjoyed a fair amount of popularity, underwent an impressive expansion, and is still upholding its successful legacy today.
Swiggy started as a meal delivery service and grew swiftly. The company has operations in 100 cities as of March 2019, when it decided to start with general product deliveries under Swiggy Stores. Swiggy launched Swiggy Go in September of the same year to make it simpler for customers to pick up and deliver meals, documents, parcels, and other goods.
Swiggy ultimately launched Instamart, a service for same-day grocery delivery, in August 2020, and the company started building a network of underground stores. Swiggy Stores was shut down at the beginning of 2021, however, the business expanded after the introduction of Instamart.
Despite being a late arrival into this sector, Swiggy enjoys a competitive advantage thanks to its distinctive business approach. According to this, there is a ton of room for new businesses offering cutting-edge features and cutting-edge services in the Indian e-commerce market.
Zomato
Zomato, which enables users to seek nearby restaurants, place online orders, and instantly have their food delivered to their homes, is one of the most comprehensive and user-friendly apps. It also provides menus, reviews, and ratings so that you may get accurate information about restaurants. People can place orders and enjoy delectable cuisine at home based on that.
Zomato was established in 2008 by Deepinder Goyal and Pankaj Chaddah, two alumni of the Delhi IIT. Zomato was known as Foodiebay until November 2010. Then, when they were placing their order, they noticed their employees perusing the menus of various restaurants. Then, the brilliant idea struck them to turn these manual menus into digital counterparts. Following the expansion of its global reach in 2012, Zomato began reporting the number of restaurants available.
Additionally, Zomato has a dedicated group of food delivery soldiers who visit each restaurant to reassure them that their data is secure. Users can create stories based on their culinary experiences and share ratings and thoughts. Zomato becomes more social thanks to this project. One of the factors that influence people's preference for online meal ordering is Zomato's user-friendly app. 22 nations, including Australia and New Zealand, have more than one million users combined. Now that Zomato is available, they can easily order food using their mobile device and have it delivered to them.
Since 2008, Zomato has experienced fast growth and is one of India's most successful businesses. Even seasoned business owners and entrepreneurs are intrigued to learn how it operates and makes enormous profits despite providing alluring discounts. Zomato's primary function is to recommend nearby eateries to consumers and take their orders.
Faasos
Incorporated in 2011, the Faasos firm is an Indian internet food delivery service. After launching its mobile app in 2014, Faasos has been providing meals on-demand services to Indian customers.
Faasos is a national chain of culinary establishments and an online food delivery service from India. When Faasos first opened in Pune, they only sold Calcutta rolls, but now they also have delicious alternatives to McDonald's, Subway, and Domino's such as wraps, rolls, Frankies, and Indian food. The Faasos website accepts online orders, prepares the requested meal, and delivers it to the customer's door. Additionally, you can use the search term "Faasos near me" to find the website or Faasos stores in India.
Traditional wraps, party wraps, rice bowls, desserts, lunches, snacks, etc. are just a few of the many food options available on the Faasos applications. It also accepts online party orders, based on the Faasos reviews. Faasos has worked to develop a kitchen where consumers can order all of their favorite foods and have them delivered quickly. In addition, individuals can order food through Faasos outlets all around the nation, which are based on the Faasos cloud kitchen model.
Domino's
Domino's mobile app is a platform that puts the most popular pizza restaurant in the world in the hands of people on demand. People may quickly have pizza delivered to their doorsteps from their nearby Domino's restaurants using Android and iOS applications.
Domino's is a global brand that was established in 1960. It is the acknowledged global leader in pizza delivery and has a network of company-owned and franchise-owned restaurants in both domestic and foreign markets.
In New Delhi, the first Domino's Pizza location opened its doors in 1996. Over time, Domino's Pizza India has remained committed to providing top-notch pizzas and sidesideers of the highest caliber, outstanding customer service, and deals that are both reasonable and satisfying.
The most alluring aspect is the coupons that Domino's offers to customers ordering food through its website and mobile app. Domino's mobile app provides the best and most affordable online ordering rates. Delivery from Domino's is guaranteed in 30 minutes or less. Domino's online ordering app offers safe payment options, order personalization so you may customize your meal and an easy-to-use interface.
Eat.fit
Eat.fit provides nourishing, delicious meals that are fresh and, most importantly, extremely healthy. You may get a healthy, preservative-free dinner from eat.fit, as well as a range of cuisines and frequently updated menus. Each recipe is loaded with flavor, high-quality ingredients, and nutritional information to serve as a reminder that eating well can be pleasant.
Every eat.fit meal is intentionally a rainbow of hues and textures. By doing this, each portion is balanced for both macronutrients, which the body needs in big amounts, and micronutrients (required by the body in small quantities). Eating a range of nutrient-dense foods from healthy sources over time can have a good effect on organ health, metabolism, immunity, bone density, blood coagulation, and other vital body functions and processes.
McDonald's
Through a joint venture (JV) between Oak Brook III and two local partners, Hardcastle Restaurants Private Ltd. in western India and Connaught Plaza Restaurants Private Ltd. in eastern India, McDonald's first entered the Indian market in 1996.
We are extremely grateful to McDonald's for catering to Indian standards to provide us with a product we like. Because they offer so many burgers, sides, and beverages, every Indian enjoys eating there periodically. The joy that each Indian has when they receive a discount on a discounted item cannot be adequately expressed. Even though McDonald's may be affordable and cost-effective, we make sure you get more for your money.
McDonald's made a significant effort to comprehend the distinctiveness of Indian culture. It recreated itself for this varied nation and decided to be different from what it is. They gave thought to the essential elements of the local culture, options, and flavors.
Dunzo
In India, a new on-demand, hyper-local delivery business is called Dunzo. With a minimal food delivery fee, the delivery company provides all the goods the customer requests. For instance, the user can ask Dunzo for help if they want to buy a t-shirt they saw at the mall but are unable to do so on their own.
The portal also includes partnerships with numerous eateries, clothes retailers, and general retailers. It currently runs in Mumbai, Hyderabad, Pune, Noida, Delhi, Chennai, and Bengaluru.
Delivery services for food, groceries, and pet supplies are offered by Dunzo. The app will deliver anything to you in 45 minutes and is accessible every day of the week, 24 hours a day. Since Dunzo has no minimum order requirement, no city-specific geographic limits, and a variety of payment methods, offers, and discounts, it stands out from the competition. The user can place any order from their preferred city restaurant. The user can place any order from their preferred city restaurant.
Box8
Poncho, a predecessor to Box8, was introduced in 2011. Poncho was nothing more than a quick-service restaurant food delivery model that offered Mexican meals. Then, in 2014, Poncho changed its name to become Box8, and as a result, it also broadened its menu. And as of right now, Box8 is a full-stack online food delivery service that offers hot, fresh, and healthful meals in all of the nation's major cities.
Customers of Box8 Meals are prompted to choose a delivery location when they access the company's website or mobile app. Then, according to them, a lengthy menu with a broad variety of options is provided to them, including All-In-One Meals, Biryani, Wraps, Sandwiches, Salads, and Pizzas. The consumer places their order with a guaranteed food delivery time of 28 minutes after choosing the dish they want to purchase.
Its unique selling point is that it prepares and delivers Indian food from a menu of more than 100 items, and that too in "All-in-1 Indian meals" that include biryanis, wraps, sandwiches, and salads, all for incredibly low costs.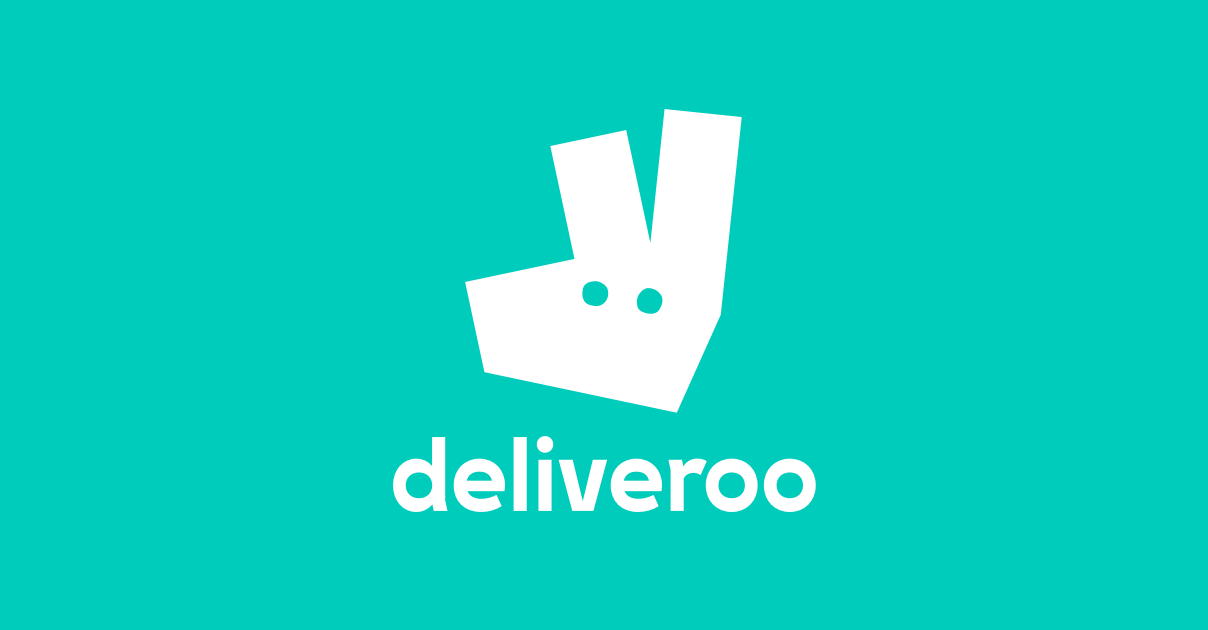 Deliveroo
British online food delivery startup Deliveroo was established in 2013 and is based in London. The service is currently available in 84 cities in 14 countries, including the UK, Belgium, Ireland, Netherlands, France, Australia, Singapore, United Arab Emirates, Germany, Hong Kong, Spain, and Italy. Deliveroo is now prepared to penetrate the local Indian market. The Deliveroo startup makes money by charging commission fees to restaurants as well as a pre-order cost to customers.
Deliveroo's founders received the "Best Startup Founders" award in 2016, which was granted to tech startups as part of "The Europas Startup Conference and Awards," and they also encountered controversy that year. The German Bar Association informed the general public that issues with food quality are solely the responsibility of these corporations, not the eateries.
FreshMenu
Rashmi Dogra founded FreshMenu in 2014, and it has grown to be a well-liked daily food-ordering smartphone app where you can plan the food delivery of wholesome and delectable meals prepared by the greatest chefs to your office or home. The restaurant, which has locations in Delhi, Bangalore, Mumbai, Gurgaon, and Bangalore, creates a daily menu using fresh ingredients.
Additionally, FreshMenu offers quick checkout options, meal customization, and real-time order tracking, all in a user-friendly interface. However, if you order from FreshMenu, you might discover that it's best to plan for the cuisine you want to be delivered because they frequently run out. That illustrates how well-liked their dishes are.
Bottom line
The second-largest Internet population in the world, 70% of sales in India occur through mobile apps. The food delivery app industry is considered as having tremendous potential to become worldwide in recent Indian news updates.
The restaurant's expanding revenue and the customers' happiness show that online meal ordering in India will never be the same again. Today's plethora of innovative food businesses just exemplifies the popularity of the online meal ordering app sector.
Mobile food ordering is the next big thing in a society where time is money and convenience is a commodity. Mobile apps for ordering food from restaurants and other establishments have become an increasingly important aspect in the expansion of any contemporary food business. The emphasis must be on customer reach in order to contribute to success as well.
edited and proofread by nikita sharma