Trends
Top 10 Best travel bag manufacturing companies in India in 2023
In essence, a travel bag is just a compact bag. It is also known as a valise or a suitcase. It is often composed of leather. It is used to transport garments and is oblong. It is a transportable, rectangular clothing container. It can go by several names, including case, travel bag, grip, and bag.
They are the cases that travelers use to transport their goods. They are often constructed of polypropylene, aluminum, ABS, and polycarbonate. Regarding pricing and durability, aluminum suitcases are at the top of the list. ABS, polypropylene, and polycarbonate are listed after them. Since they have been around for a long time, aluminum luggage is a timeless option.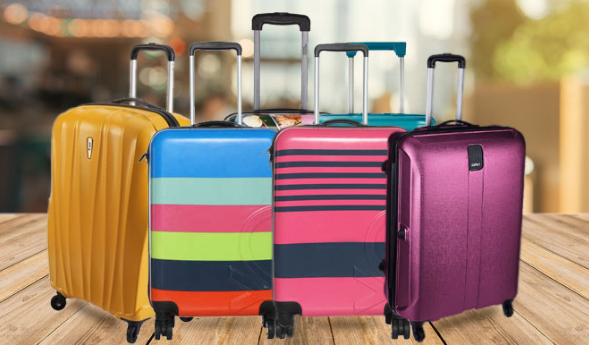 conducts a comprehensive study of the Indian bag and baggage market . Additionally covered in the study are the industry's background and overview, the size of the overall market in terms of revenue and sales volume, and market segmentation by market structure, product type, price category, region, and distribution channel.
an overview of the online luggage and bag market, the Porter Five Forces Analysis, trends and developments, pest analysis, the regulatory environment, customer level profiling, issues and challenges, and the comparative landscape, which includes the competition environment, pricing analysis, cross-comparison, strengths and weaknesses, and company profiles of the major luggage and bag manufacturers
The article ends with future market estimates broken down by revenue and sales volume; market structure; product type, region; and channel of distribution; cause and effect relationships; and analyst recommendations emphasizing the most important opportunities and warnings.
An overview and size of the Indian luggage and bag market
Over the review period of 2013–2019, the Indian luggage and bag market expanded at a double-digit growth rate, which was further aided by rising travel-related spending for leisure and business travel, an increase in the number of online portals, the introduction of products with reasonable prices, and a shift in consumer preference from unbranded to branded quality products. The advent of several foreign competitors has also helped with this.
High consumer demand contributed significantly to the Indian luggage and bag industry's strong expansion, but the value of the US dollar declined, which hurt the profitability of many Indian producers. The stability of the GST rate at 18% (from 28%) nevertheless had a favorable effect on consumer demand.
India's Luggage and Bags Market Segmentation
According to market structure (both the unorganized and structured markets), India's unorganized baggage and bag market has historically dominated the country in terms of sales. The scenario is, nevertheless, slightly working in the established organized players' favor. Local stores and dealers make up the unorganized market, while the organized players are high-end showrooms, such as exclusive brand outlets or multi-brand outlets, and other hypermarket chains that typically offer branded luggage, bags, and other travel gear items.
Due to the introduction of new product variations for handbags, backpacks, and duffel bags, the bag category had a larger part of the Indian luggage and bag market in 2019. On the other hand, shoppers in India were seen switching from hard baggage items to the soft luggage market. In India, wheeled baggage made up a far larger portion of the market than non-wheeled luggage.
In India, players like VIP In. and Samsonite brands are positioned in all price groups (mass/economy, premium, and luxury). While competitors like Da Milano, Gucci, and Louis Vuitton focus on high-end luxury consumers.
Safari and wildcraft, on the other hand, are becoming more popular in the mass/economy market. Manufacturers of luggage and bags were found to have a stronger presence in India's western and northern areas, including VIP Industries Limited, Samsonite International, Safari Industries, and others. However, the top three businesses' production clusters are well-diversified across all of India, particularly in Maharashtra's cities of Mumbai, Nashik, and Nagpur. In the year 2019P, the Western region was in the lead, followed by the Northern, Southern, and Eastern areas.
Bags and luggage specialist retailers (including exclusive business outlets) were seen to dominate in India in 2019 when it comes to distribution channels (Hypermarkets, Internet Retailing, Department Stores, Apparel and Footwear Specialist Retailers, Stationers/Office Supply Stores, Other Non-Grocery Specialists, and Home Shopping). Product margins are often larger in EBOs and other retail locations compared to multi-brand stores and online sales channels. In India, hypermarkets came in second in terms of revenue share, behind other distribution channels.
The internet market was seen to be in its early stages of development while seeing tremendous expansion over time. A buyer may make an educated decision when buying a product thanks to the unbiased feedback that the e-commerce channel offers from actual users of the product. In terms of revenue contributions during 2019, the baggage category led the bags section. However, the bags dominated the category in terms of volume.
Major competitors compete based on pricing, product variety, design and style, functionality, and other considerations, with the competition in the online baggage and bag industry being reported to be very fragmented. Samsonite is the market leader in terms of gross merchandise value in 2019; other significant companies include VIP, Safari, Hidesign, Wildcraft, and others. Online sales are anticipated to expand shortly as a result of the price-sensitive attitude of Indian customers and the expansion of product listings on e-commerce platforms.
India's competitive environment for the bags and luggage market
However, with the introduction of foreign companies like Samsonite, Louis Vuitton, Da Milano, Tommy Hilfiger, and others, the competition has been focused on the organized sector. The competition was once again noted to be extremely fragmented in the unorganized category. The local/domestic firms do, however, have a stronger market presence in terms of revenue, product SKUs, manufacturing capacity, and other factors.
Future Outlook and Projections for the Indian Luggage and Bag Market
The Indian luggage and bag market will be driven by factors such as new product variations, investments in smart baggage items, online distribution, and a change from mass to premium pricing positioning. Numerous new sales channels, such as the canteen store department (CSD) in India, will expand in the future, in addition to the traditional dealer/distribution routes. The profitability of luggage and bag producers is still under pressure from the depreciation of the INR versus the USD, which has led to cost reduction and an increase in consumer pricing.
American Tourister
Traveling is made very pleasant and hassle-free with American Tourister's renowned travel bags, which are in a league of their own. Sol and Irving Koffler, brothers, founded American Luggage Works in Providence, Rhode Island, in 1933. Later, Astrum International, which also owns the bag company Samsonite, bought the brand. There are several possibilities available here. Regardless of what you're searching for, this brand will undoubtedly satisfy all your requirements.
The major characteristics of American Tourister bags are:

The bags are made with the protection of your possessions in mind.

They are strong and sustain a lot of strain during transport.

Strength and reliability tests are conducted on each bag under actual usage situations.

Depending on the nature and length of a trip, there are several bag types.
Everyone can find something in the American Tourister. This business features a fantastic selection of bags for various moods, including backpacks, carry-ons, hard sides, and more. The bags' high-quality construction allows them to survive even the most trying circumstances. It provides dependable, fashionable, high-quality baggage that is enjoyable.
Safari
Safari is all about the journey, as the name would imply. The second-largest seller globally, it is one of the greatest travel bag manufacturers. In 1974, Bombay Safari Industries India (SIIL) was founded as a company to produce plastic-molded luggage. In 1980, it changed its status to a private limited company, and then, in February 1986, to a public limited corporation. Safari travel bags are at your service, whether you occasionally travel for business or pleasure.
The luggage is specifically made to provide excellent durability and prolonged use.

Safari bags have extended handles and wheels for convenient transportation.

They are made with an ergonomic design that works for both short excursions and long distances.

The company sells a variety of items, including trolley bags, suitcases, backpacks, and travel bags.
Popular luggage company Safari sells cloth travel bags that are strong and scratch-resistant. It offers a variety of options that are divided into three sizes: cabin, medium, and large. These bags, which come in a variety of sizes and designs, are the best option to make your travel simpler, easier, and much more pleasant.
Wildcraft
Bangalore-based Wildcraft is an Indian clothing and accessories company. 4,000 multi-branded merchants and more than 200 unique outlets around the nation and abroad sell the company's products. It offers you a wide selection of affordable, peppy travel bags and baggage. They are also high-quality, performance-driven devices that are unquestionably great travel companions.
Made with a high-quality cloth that will last for years and survive extensive journeys.

Depending on your lifestyle, they can be utilized for regular or irregular travel.

For wise backpackers, Wildcraft provides a variety of bags at reasonable prices.

It offers incredibly durable, lightweight, and small goods with a ton of features.
The performance characteristics of Wildcraft Bags, which were developed with customers' requirements in mind, are ideal for a hassle-free and comfortable trip. You may select from a wide variety of themes, colors, forms, and sizes for these bags, making it simple for you to get what you want.
VIP
VIP Industries is the largest producer of luggage and travel accessories in India. It is the second-largest maker in the world and has its headquarters in Mumbai, India. This company has more than 8,000 retail locations around the nation and is well known for its high-quality goods and convenient accessibility. People who prefer to travel in style choose the company because of its wide selection of stylish alternatives. You can also look at the list of top laptop bag companies in India as well as the finest travel accessories here.
They are meticulously crafted to withstand heavy use and guarantee exceptional durability.

For a hassle-free vacation, VIP provides luggage with extended handles, wheels, and comfy straps.

The company sells stylish bags that seem sophisticated and let you make a fashion statement wherever you go.

This luggage is reliable and practical for both lengthy and brief trips.
Whatever type of baggage you need—executive suitcases, trolley bags, backpacks, rucksacks, or backpacks for women—VIP makes sure you can carry it with ease. It seeks to provide bags that are cozy and strong, can hold all of your belongings, and do not readily wear out. VIP offers a wide variety of solutions that are well worth considering to serve various social groups.
Skybags
 Skybags, a division of the 1971-founded VIP Industries, has held the top position in the world for over 50 years. It produces a wide variety of high-quality products, including trolleys, backpacks, rucksacks, duffels, everyday travel accessories, and necessities for short trips. This brand is unquestionably the best option for anyone who enjoys making a fashion statement everywhere they go.
The bags are simple to use and need little upkeep over time.

Products from Skybags use vivid and distinctive designs to give travelers more edge.

Bags that may be used both by light and frequent travelers are suitable for long trips.

These premium travel bags are quite affordable and loaded with top-notch utilitarian features.
Skybags offers a range of solutions for all types of travel needs, including durable suitcases and easy-to-carry duffel bags. With cutting-edge designs, this Indian luggage company appeals to a younger clientele and makes traveling stylish. Skybags is the brand to choose if you want a high-quality bag with lots of room and great features.
Samsonite
Jesse Shwayde founded Samsonite in 1910, and the company is still a well-recognized name in the market. It is a U.S.-based luggage producer and merchant that creates anything from large bags to modest briefcases and toiletry packs. It has consistently worked to inspire travelers with cutting-edge designs and strived to give customers durable, sturdy, and lightweight bags for convenience when traveling.
It produces and distributes a variety of lightweight, highly adaptable goods.

To meet the demands of varied customers, Samsonite bags are fashionable and offered in a variety of sizes and hues.

The bags are made with Curv Technology, which makes them compact and portable.

Samsonite bags include a three-point locking mechanism, making them extremely secure and risk-free to use anywhere.
Dusseldorf
An Indian luggage company called Dussle Dorf is situated in Ghaziabad, Uttar Pradesh, and is best known for its wide selection of school bags, laptop bags, and duffle bags for travel. It provides inexpensive bags in roomy styles that will keep all of your possessions safe and secure. The highest quality bags, which are crafted with attention to even the smallest details, may be found here. This model is ideal if you want a high-utility bag without sacrificing appearance.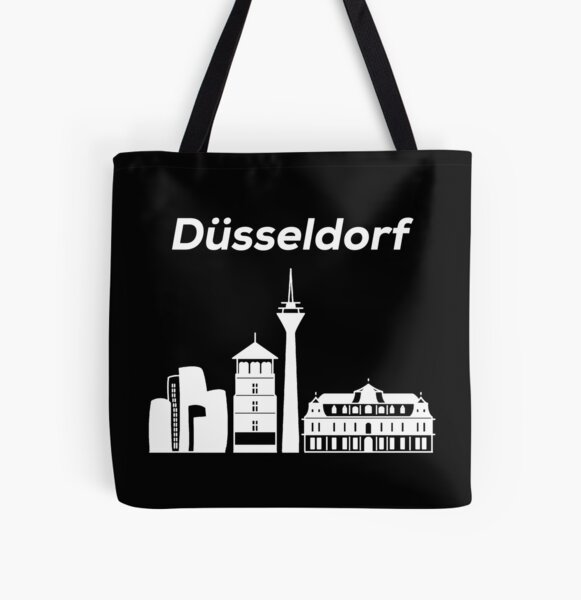 They have different utility pockets to store things like tickets, smart gadgets, chargers, and water bottles.

Expandable Dussle Dorf bags frequently provide additional storage space for your belongings.

These bags are made from the highest quality components, which keeps them lightweight and makes them durable.

Available in stylish, cutting-edge designs that seem futuristic and facilitate travel
Aristocrat
Another branch of the nearly 50-year-old worldwide leader, VIP Industries, is called Aristocrat. This business offers a variety of high-quality luggage in various styles, allowing you to find everything under one roof. The company creates bags with cutting-edge technology and high levels of usefulness, which has helped it build a sizable customer base in India.
The company offers a variety of luggage and travel accessories for all types of travelers.

The produced bags are examined for sturdiness and usefulness for user-friendliness.

It creates fashionable, strong, and lightweight bags for today's travelers.

made of premium materials and equipped with combination locks for increased safety and security.
Tommy Hilfiger
American-based Tommy Hilfiger is a high-end apparel brand that also makes home furnishings, luggage, shoes, accessories, and fragrances. Its travel bag designs are very unique, much like its clothing designs. They are well constructed, have roomy compartments, are in fantastic shape, and are available in a variety of colors, so you can travel easily without sacrificing flair.
The substance is examined for quality and provides the required sturdiness and durability.

A safety lock and twin handles for lifting and rolling on the ground are on the majority of its luggage.

To help you create a fashion statement, the brand offers a variety of vibrant travel bags in various styles.

These bags feature a sophisticated appearance and precise stitching, making them sturdy and convenient to take wherever.
Amazon Basics
Amazon sells home items, travel, office supplies, and computer accessories under the private label Amazon Basics. Amazon Basics has quickly gained a devoted following of customers who rely on the brand's accuracy and quality. It includes a substantial selection of luggage that is suitable for international check-ins and trips lasting three to five days.
Each travel bag is sufficiently roomy and equipped with utility pockets to hold more than you anticipated.

These bags provide increased flexibility and readily fit even in confined locations.

The bags from Amazon Basics have sturdy zippers that last a long time.

They contain a cotton liner to keep the contents inside safe and make arranging them simple.
edited and proofread by nikita sharma