Trends
Top 10 Most Innovative Startups in Ludhiana 2022.
Top 10 Most Innovative Startups in Ludhiana 2022.
According to Nasscom's Strategic Review 2021, "New World: The Tomorrow is Virtual," India added 1,600 new tech giants in 2020, making it the world's third-largest startup cluster. Twelve thousand five hundred tech businesses have been founded, including 10 new unicorns, marking the most significant number in three years. India has maintained its entrepreneurial spirit despite the pandemic. It boasts a startup ecosystem with around 55,000 enterprises.
Even though the ecosystem has exceeded and improved, notably in terms of investment, it is still adolescent compared to China and the United States. Startups are still having trouble securing early funding to put their ideas into reality. Founders are more likely to get their initial investment round from friends and family.
This hasn't changed, even though the VC community is now considered major. So, where is the suitable position to look for startup funding? Where do you think the environment could be better?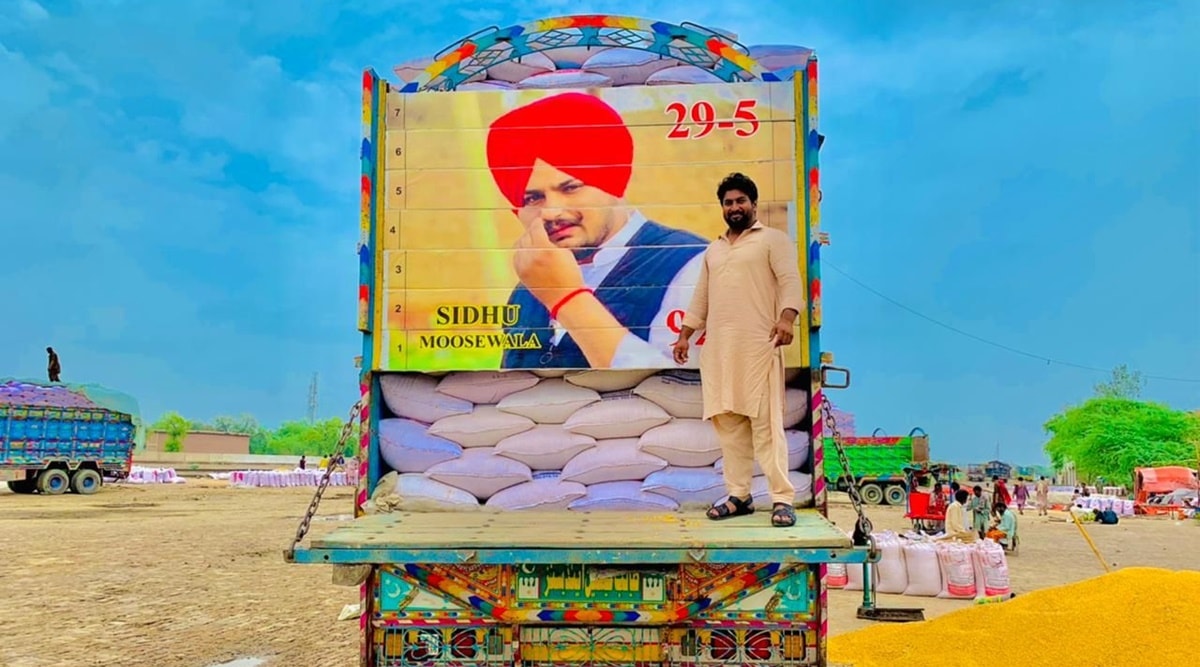 Because angel investors and high-net-worth persons remain a key cause of early finance, funding possibilities must be examined per the startup stage. According to Raja Lahiri, Partner at Grant Thornton Bharat, investors like the Indian funds, global funds, several large IT corporations, and other conglomerates extensively support Series B rounds of startups. However, the equity finance from Angels and Venture Capital remains the most common option among the most popular methods.
This is because they are high-risk consumers who can arrive at different phases of the product fit. They provide companies with help and relationships in addition to financing.
According to Sid Talwar, Co-Founder and Partner of Lightbox Ventures, three things have happened in the Indian startup investing ecosystem. First, new venture capital firms have arisen, and older funds have been given money to deploy; second, the wider stakeholder community has exceeded to include a diverse spectrum of investors; and third, the family office environment has gained traction.
" Despite the lack from either at the moment, Talwar believes that the ecosystem will gain options and experience over time. ICARDA and CIPHET, Ludhiana, have inked a Deal (MoA) with developing businesses to speed up budding companies' roasting and crushing of nuts.
Startups in India's Scalability
At the start of the 2nd month of 2019, KPMG issued its most recent study on the Indian startup environment. According to the report, the number of entrepreneurs in the country has risen from 7,000 in 2008 to 50,000 in 2018.
Due to the rise of the internet, increasing literacy rates, and accessibility to entrepreneurship knowledge beyond the country's borders, the number of new businesses in the country has risen by 7.14X.
As per a report that was published by Business Line, this has prompted people to pursue creation, and innovation in different fields, including IT, AR/VR, AI, IoT, food tech, finance, health tech, and agritech, among others.
Another aspect fueling this trend is the rise of the venture capital industry. A rise in the number of new venture capital companies, increasing money availability, and an expansion in offshore investment are all signals of expansion.
The government assisted the Startup India movement by igniting it. According to the poll, the ambition to start a business has exceeded tier-III cities like the Kochi, Ahmedabad, Jaipur, Lucknow, Ranchi, Indore, and Patna. The research identified 14,565 startups, with the majority of them based in Maharashtra. Mumbai was the world's sixth fastest-growing company capital center from 2015 to 2017.
Suresh Prabhu, India's Minister of Industry and Commerce, recently tweeted that the government Startup India initiative has acknowledged 15,667 firms so far. In addition, the training & teaching element is said to be training 2,34 lakh startups.
Through the same program, a budget of Rs 10,000 crore was meant to be granted to VCs, but the government only provided 19 percent of it until December 31, 2018. Furthermore, due to India's general election this year, a small fraction of the fund was issued. By March 2019, the fund expects to distribute 3300 crores.
No major measures in the most recent interim budget explicitly have motivated startups.
Navnoor Kaur, an entrepreneur, approached us about roasting and grinding nuts with jaggery for value-added items. The MoA was made final in the presence of ICAR-CIPHET director Nachiket Kotwaliwale and members of the CIPHET team.
The Indian Council of Agricultural Research's Agri-Business Incubation (ABI) program promotes the incubating of new startup companies or businesses with creative, economic, and innovative concepts by the situation for business, IT, and network operations on a need-based basis. At the ICAR-CIPHET, several technologies are incubated.
Navnoor Kaur founded a firm that produces tasty jaggery crackers that are free of chemicals and preservatives. According to Navnoor, jaggery is rich in vitamins and minerals like sweetness and medicinal. "It is used to cleanse the blood, cure illnesses, and is a fine replacement for sugar and other sugar substitutes in Ayurvedic medicine," she said.
Varun Alagh, the co-founder of Mamaearth, raised his first round of finance from friends and family, backed by venture capital. So, what are some of the financing options or choices available? He adds that the people you work with and your relationship with them make a big difference "Raising capital is like tying the knot. To develop a firm, you must always be there."
Aarti Gill, a cofounder of OZiva, believes that solid business products and fulfilling consumer requirements are critical for long-term success. She'll raise the rest of the money through loans and internal accruals in 2020 after she's secured $5 million from Matrix Partners. Taking risks, accepting failure, celebrating investor exits, and other aspects of the startup ecosystem, on the other hand, are still in their infancy.
Before contacting an investor for cash, Tim Draper, the CEO of Draper Fisher Jurvetson and an American venture capitalist, which recommends that you must first understand them. A woman-backed corporation, for example, can get an all-male staff if the investor is a woman.
Don't bring him an online merchant if he's exclusively interested in technology." Checking the addressable market and rivals is crucial for investment. To illustrate why your service or product is important, you must first understand your market and competition.
Other than debt, stock, and venture capital, companies can raise funding in different ways. Entrepreneurs who have turned into angel investors, for example, may be seen alongside cultural and traditional investment funds. Accelerator programs can assist early-stage companies in financing and growing their businesses through guidance and networking.
Furthermore, some venture treasury bills invest in a company seeking investment and pouring money into marketing to promote revenue growth without requiring collateral.
So, What are the disadvantages and benefits of crowdfunding? "Yes, it works," said Akhil Gupta, CEO, and Founder of Nobroker.com, the world's largest C2C real estate marketplace. Crowdfunding allows high-net-worth persons who do not have a personal relationship to participate in enterprises."
Gupta, who had difficulty raising funds for his business in 2014, thinks that things are improving now because Indian and Indian-owned businesses are finding it simpler to get methods of financing.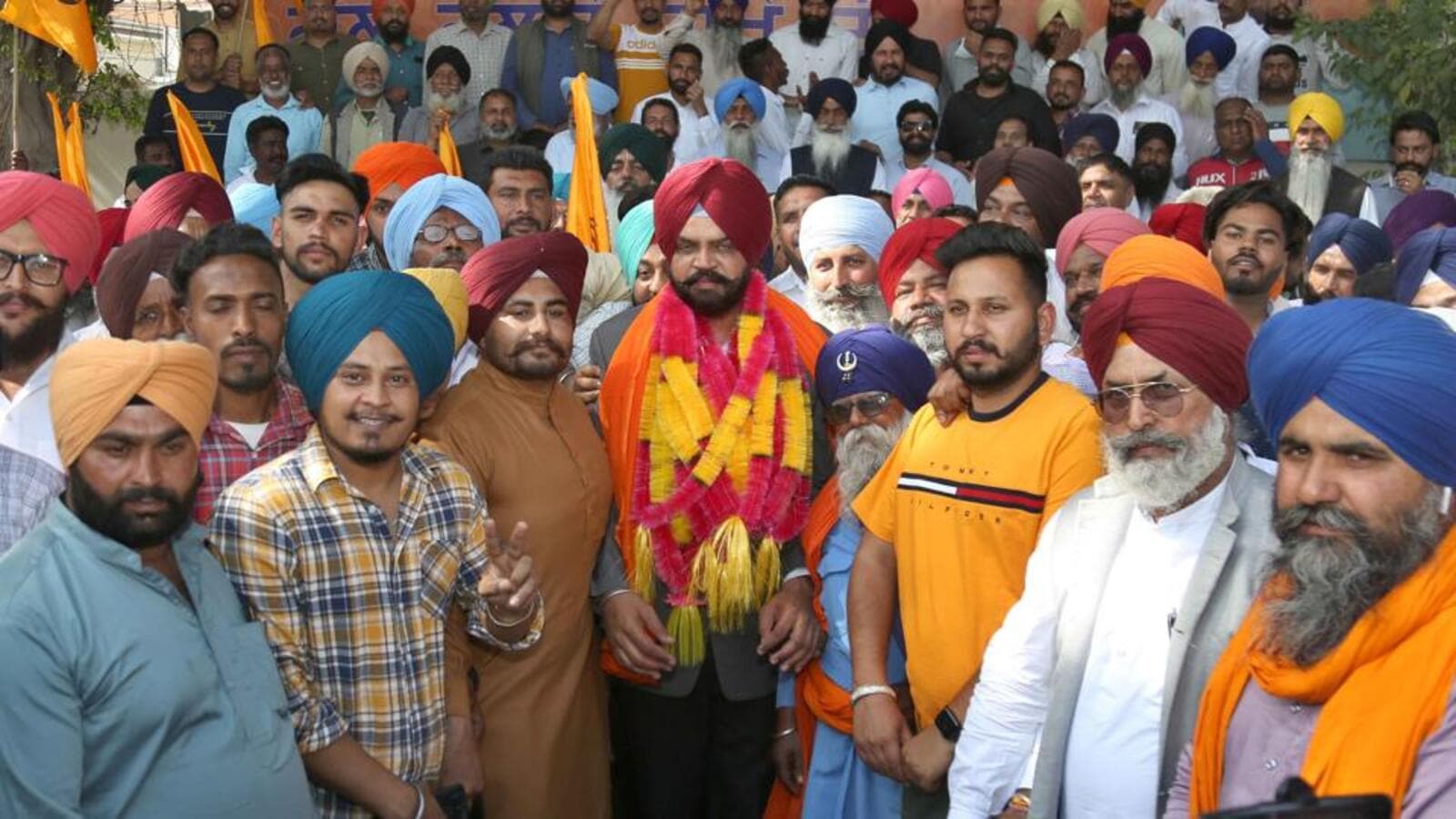 Rather than concentrating on whether it has been tried and tried before, the startup ecosystem must understand that the secret to success is the startup's ability to make an effect. Several startups have gained national and international news to be Chandigarh's startup environment continues to flourish.
Modi's 'Startup India' initiative has aided in the promotion of the startup culture. Chandigarh has the potential to become India's next Silicon Valley, provided the requisite infrastructure is built.
Entrepreneurs from all around India drive India's entrepreneurial ecosystem and progress. Punjab, an adventurous state, is no exception to the entrepreneurship surge that is altering the state's environment. The kids are no longer concerned about starting a business to be a career alternative. Instead, they've realized that startups can be profitable in Punjab. A startup can no longer be considered a startup if it has surpassed a revenue of $50 million.
1. Zadd Bikes
Aniket Bhardwaj and Shubham Goyal decided to make a commitment to sustainability by designing e-bikes. Chandigarh University graduates created India's first electric utility bike. Mr. Sumer Singla, the founder, and CEO of Jungle Works contributes a seed cash investment to the initiative. ZADD is currently focusing on the ZADD fleet, the ZADD X1, and a Utility Mini.
Company Overview
| | |
| --- | --- |
|                   Legal Name |                 ZADD Bikes |
|                    Industries |                 e-Bikes |
|                    Founder(s) | Shubham Goyal and Ankit Bhardwaj |
|                  Founded Date |                     2017 |
|           Total Funding Amount |                     NA |
|                   Investors |                     NA |
2. Chandigarh Metro
Chandigarh Metro, a major digital community, is located in the city. The website informs residents about important events, news, and updates. Chandigarh Metro receives 150,000 monthly and 210,000 website visits, accounting for about 15% of the city's total population.
Company Overview
| | |
| --- | --- |
|                   Legal Name |             Chandigarh Metro |
|                    Industries |                   Wesbite |
|                    Founder(s) |                 Ajay Deep |
|                  Founded Date |                    2011 |
|           Total Funding Amount |                      NA |
|                   Investors |                      NA |
3. uTrade Solutions
It provides institutional and private investors a range of multi-asset brokerage firms, low-latency machine learning, and risk management tools to help them trade smarter.
uTrade Solutions' products and services are used by more than 50 worldwide financial companies and their customers. ATW's Destination IT at North Conclave, CII; Accenture's Fintech Innovation Lab in London; ATW's Destination IT at North Conclave, CII; ATW's Destination IT at North Conclave, CII; ATW's Destination IT at North Conclave, CII; ATW's Destination IT at North Conclave
Company Overview
| | |
| --- | --- |
|                   Legal Name |            uTrade Solutions |
|                    Industries |                 Fintech |
|                    Founder(s) | Kunal Nandwani and Ashish Grover |
|                  Founded Date |                    2011 |
|           Total Funding Amount |                    NA |
|                   Investors |                    NA |
4. Comparometer
Another successful business receiving funding is Comparometer, which is based in Mohali, near Chandigarh. Comparometer is an internet price comparison tool that lets consumers compare prices across multiple e-commerce.
With so many Estores springing up, internet shopping has become more complex. Because of their different tie-ups with manufacturing businesses/dealers, all online stores have varying prices. On Flipkart, a product that costs Rs. 1000 may cost Rs. 899 on Amazon, and vice versa. No one likes to invest additional cash than is required on a product. As a result, we continue to hop from one retailer to the next in pursuit of the best offer.
 There will be no more bouncing from one store to the next. That's where Comparometer comes in. Instead, because they don't really want you to do it yourself, the corporation compares costs for you. As a result, when you open a product, you can now view the pricing on Flipkart, Amazon, Snapdeal, and other sites with just one click. As a result, the cheapest item is at the top of the list, trailed by the remaining items in ascending order.
All India's top 12 websites are listed on Comparometer: Infibeam, Shopclues, Babyoye, Healthkart, Firstcry, Pupkart, and Dogspot.
Furthermore, this website allows customers to purchase products in any of the categories, including cellphones, clothing, footwear, electronic gadgets, home, and culinary items, toys, literature, and pet items and supplies. There are already over 30 million things available on their website.
Company Overview
| | |
| --- | --- |
|                   Legal Name |               Comparometer |
|                    Industries |                    Estores |
|                    Founder(s) |               Vineet Saini |
|                  Founded Date |                    2015 |
|           Total Funding Amount |                     NA |
|                   Investors |                     NA |
5. AgNext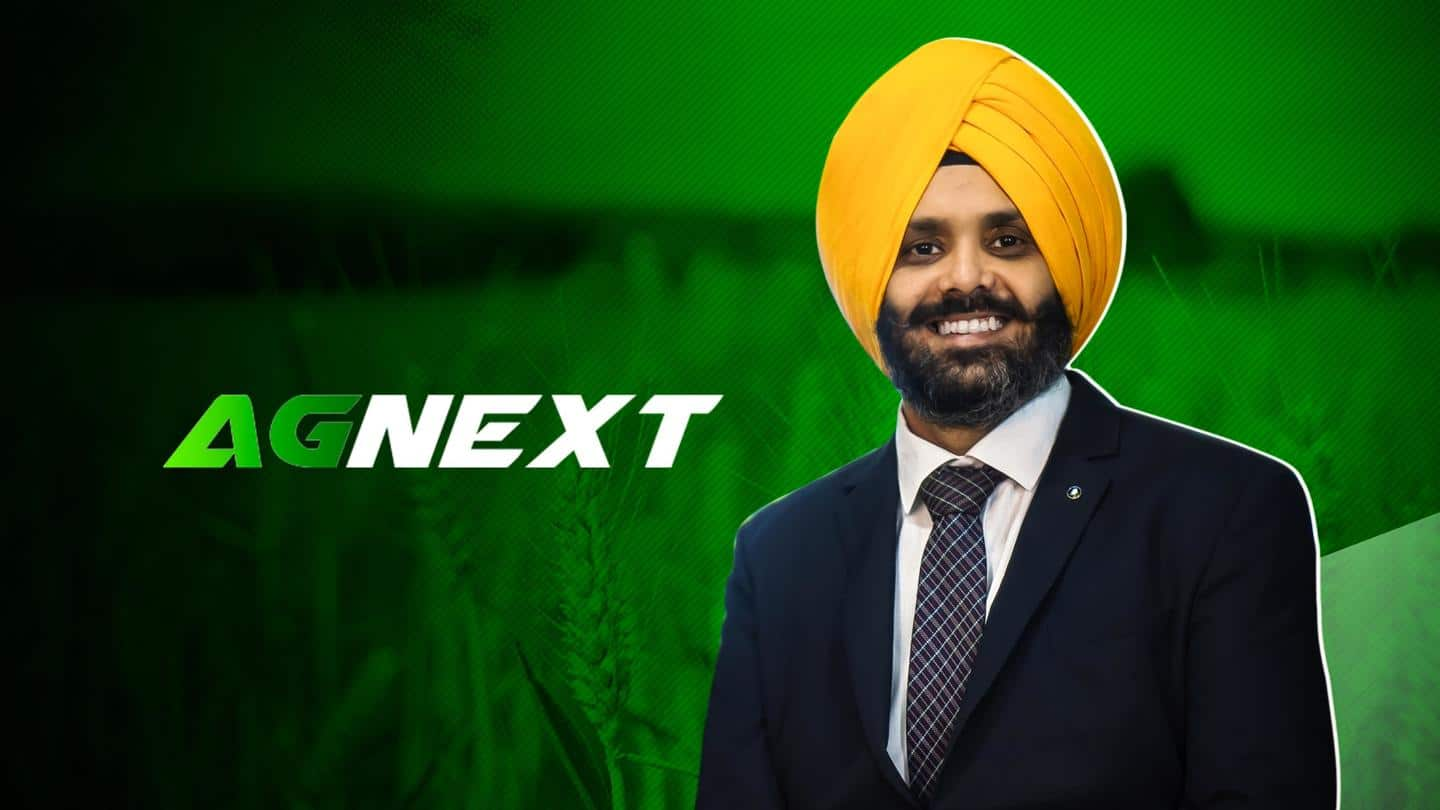 AgNext supplies agriculture with gear, software, and statistics to assess food quality. It is one of Punjab's fastest-growing industries.
next used data science to create a tool that evaluates food in real-time, accurately, and on the go. ICAR-NAARM (AgTech Incubator by ICAR, Government of India) was founded at IIT Kharagpur and has grown majorly.
The following prizes and honors have been bestowed upon us: Best Innovation – CII and Israel AgTech Conference; Silicon Valley Tour – Action India Israel; Best Product – TIECON Conference; Emerging Startup – Associated Chamber of Commerce Award; AgTech Tour – Tour of Israel.
Company Overview
| | |
| --- | --- |
|                   Legal Name |                   AgNext |
|                    Industries |                 Agritech |
|                    Founder(s) | Taranjeet Singh Bhamra and Mringak Sharad |
|                  Founded Date |                   2016 |
|           Total Funding Amount |                    NA |
|                   Investors |                    NA |
6. EduRev
The Erev platform provides free online courses for teachers and other professionals willing to tutor students. Teachers and students can submit and take courses using Edurev, which provides fundraising capabilities and its literal meaning. Edurev can add movies, notes, audio, and text to his account.
Company Overview
| | |
| --- | --- |
|                   Legal Name |                 Edurev |
|                    Industries |            Online Courses |
|                    Founder(s) |             Kunaal Satija |
|                  Founded Date |                    2017 |
|           Total Funding Amount |                   $150K |
|                   Investors | Anand Chandrasekaran and Y Combinator  |
7. Paymart
As part of its objective to eliminate the need for ATMs, PayMart substitutes ATMs with merchants. Within two months of forming a collaboration with ICICI Bank, the business launched India's first virtual ATM. In India, the company debuted the service in the city. Payment allows consumers to take funds from nearby stores without having to go to a bank or ATM.
Withdrawal platforms include UPI, SBI Pay, and SBI Buddy. In Punjab's startup ecosystem, this is a well-known startup.
Payment is a Reserve Bank-regulated firm having activities in Punjab, Uttar Pradesh, Bihar, Delhi NCR, Haryana, and the North East. This Chandigarh-based finance firm was a finalist in the National Startup Awards 2020.
Company Overview
| | |
| --- | --- |
|                   Legal Name |               PayMart  |
|                    Industries |               Fintech |
|                    Founder(s) |             Amit Narang |
|                  Founded Date |                2015 |
|           Total Funding Amount |                  NA |
|                   Investors |                  NA |
8. Pumpkart
Pumpkart, a Chandigarh-based online eCommerce company that Google just revamped, sells water pumps. Pumpkart was referenced by Sundar Pichai, Google's CEO, over his dinner with Narendra Modi in 2016 to be an example of what can happen futuristic firm. Pumpkart has seen numerous expansions in addition to having O2O outlets.
Company Overview
| | |
| --- | --- |
|                   Legal Name |                  Pumpkart |
|                    Industries |           B2B SMART stores  |
|                    Founder(s) |             Kamaljeet Bhatia |
|                  Founded Date |                    2014 |
|           Total Funding Amount | Want to raise $15 Million in their first round ( $162.2B) |
|                   Investors | 26,835 Number of Investors |
9. Jugnoo
Jugnoo, India's first auto-rickshaw aggregator, links users with auto-rickshaws in a matter of seconds. Chinmay Agarwal and Samar Singla launched it in 2014.
Jumbo Basket stands apart from other eCommerce because of its unique concept. Flipkart and Snapdeal return merchandise to the corporation, then sell it to local traders. In addition, Jumbo Basket has received a grant from CAN.
Jugnoo has launched Dodo Deliveries, a B2B transportation network that uses the idle time of its auto-rickshaws to deliver items. Additionally, fruit and vegetables are grown, and ready-to-eat meals.
Jugnoo has received $16 million in venture financing in three rounds from seven investors. Every month, the business conducts almost 100,000 transactions in 45+ cities. Jugnoo has a number of investors, including Paytm, Snow Leopard Ventures, and Kunal Bahl. Read Jugnoo's exciting story to discover more about it.
Company Overview
| | |
| --- | --- |
|                   Legal Name |                 Jugnoo |
|                    Industries |               Logistics |
|                    Founder(s) | Chinmay Agarwal & Samar Singla |
|                  Founded Date |                  2014 |
|           Total Funding Amount |               $16 million |
|                   Investors |           seven investors |
10. WizIQ
Harman Singh and the late Harbir Khurana founded the company. WizIQ, an online learning and teaching platform, allows learners to interact with instructors and take lessons. Because of its reach, this platform is considered one of Chandigarh's top startups. WizIQ is similar to Lynda in that it is a licensed provider of pre-built courses, but it provides a live classroom with sound/video so teachers may interact closely with children.
Ludhiana, Punjab's industrial powerhouse, would soon be converted into an ultra-modern metropolis, said Chief Minister Parkash Singh Badal on Saturday.
According to him, the master plan for the city's planned growth has been finished, and Ludhiana will soon become a super-duper city not only in Punjab but across the country. Badal presented Mayor Hakam Singh with a cheque for Rs 40 crore for the implementation of many development projects in the city.
The pandemic struck Ludhiana's industry, which was a specifically hard hit. Beginning in March with the migrant exodus sparked by the abrupt revelation of the lockdown, the business was confronted with one obstacle after another across the year. The lifting of the lockout in May did little to alleviate the situation, as soaring steel prices poured gasoline to the fire even as the company struggled to rehire its workers. The state government's weekend curfew wreaked havoc on industries like hotels, shops, movie theatres, gyms, and saloons.
 Company Overview
| | |
| --- | --- |
|                   Legal Name |                 WizIQ |
|                    Industries | Cloud-based education platform |
|                    Founder(s) | Harman Singh & Late Harbir Khurana |
|                  Founded Date |                  2007 |
|           Total Funding Amount | $38.6B Total Funding Amount |
|                   Investors | 4,288 Number of Investors |
The closure of Atlas Cycles in Ghaziabad on June 1 added to the anguish of over 80 Ludhiana merchants who supplied the company with bike parts. The only bright spot for the business in Ludhiana was a spike in bicycle sales following the shutdown, when fitness was on everyone's mind.
The hosiery industry had a terrible year as well. While the shutdown hampered output across the summer, the low demand from dealerships and clothing stores made it the worst year in the industry's history. Farmers' protests against the Centre's agricultural policies brought the sector to a halt near the end of the year, when goods trains stopped running, disrupting supply.
 Ludhiana, a major industrial town in North India, is home to a large number of NRIs with substantial investment capital. The city, which is well linked to the rest of the country, has seen a growth in investments from IT businesses and the industrial sector, resulting in job creation and demand for residential space.
Woolen garments and knitted clothes, hand tools and heavy machinery, bicycle production, bicycle parts, and metal fabrication are all part of the apparel sector. There are 12,000 small and large industrial entities that produce hosiery. Woollen clothing has an annual turnover of Rs 15,000 crore.
In the last decade or so, the industrial city of Ludhiana has undergone a slow metamorphosis in living preferences, with the vast majority of the city's wealthy and rich population shifting away from age-old bigger screen kothis in the city's posh colonial possessions like Prototype Town, Dugri, BRS Nagar, Gurudev Nagar, Civil Line segments, Sarabha Nagar, and Kitchlu Nagar and towards elegant penthouses in unified approach and residential This shift is due to Punjab's changing demographics, which include people with a lot of money who want modern conveniences like playgrounds and clubs, as well as quality and stability.