Trends
Top 10 Most Reputed Startups in Noida 2022
Top 10 Most Reputed Startups in Noida 2022
The city of New Okhla Industrial Development Authority (Noida) was established as an industrial centre in the late 1970s in India's most populous state, Uttar Pradesh, but close to New Delhi. Over the last three years, Noida's startup ecosystem has grown exponentially. Good connectivity to Delhi, access to top talent, and reduced operational costs compared to Delhi and Gurugram are all reasons that make Noida appealing to the startups. 
Many global corporations have established themselves in Noida. Professionals from all over India visit the city in pursuit of attractive career prospects and business opportunities. Noida has grown into a vibrant city of thriving entrepreneurs more than ever before. It is becoming a hotbed of successful startups, with a total of 2691 top IT startups. It is also home to Paytm, one of India's most well-known startups, as well as HCL, the country's third-largest IT company. In addition, companies like InfoEdge and Samsung also have offices and factories here.
Furthermore, rents in Noida are significantly lower than in Gurugram, and it has long been a centre for manufacturing. Noida's population has expanded in the last two decades, with the city presently including more than 7 million residents. To entice investors, Noida real estate developers are constructing cutting-edge office spaces. Noida and Greater Noida have emerged as the most important real estate markets in the NCR.
The city is also recognised for being an industrial hotspot. A majority of mobile phone manufacturers in the country have also established facilities in Noida during the last few years. If 100 mobile phones are made in India, Noida produces 65 of them. This contains both finished and unfinished mobile phones, as well as their accessories. The city has the potential to become a hub for numerous manufacturing companies. 
Noida is no longer a stereotypical industrial region, but rather the heart of India's transformation into a global economic powerhouse. Noida is a popular destination for young professionals and entrepreneurs. It has a strong business environment, senior management talent, and adequate infrastructure. The city of Noida is on its way to becoming one of the major startup hubs in India.
These are the Most Reputed Startups in Noida.
1. Classplus
Legal Name- Bunch Microtechnologies Pvt. Ltd.
Sector- Education Technology, SaaS
Products & Services- E-learning, Mobile Application
Founders- Nikhil Goel, Bhaswat Agarwal, Mukul Rustagi, Vatsal Rustagi and Bikash Dash
Date Of Starting- 2018
Geographical Range- India
Number of Investors- 22
Key Investors- RTP Ventures, Sequoia Capital, Strive and Times Internet
Funding Rounds- 10
Total Funding Amount- $ 150 Million
Valuation- $ 232 Million
Noida-based startup Classplus is a mobile-first SaaS platform that allows private coaching institutes to centralise video distribution, payments, communication, and online exams. This easy and compact coaching integrated system makes it easier for teachers to train their pupils and helps them form a close-knit community. The startup is a tuition class management software provider. Attendance monitoring, informative student reports, a parent communications module, fee records, and other features are included. It also has a marketplace with courses, online assessments, statistics dashboards, video lectures, and other resources. 
Classplus arose from a desire to reimagine classroom involvement in India. The duties of a tutor should be streamlined, the learning curves of children should be personalised, and parents should be kept informed at all times. That is the first step in its mission. The startup is always on the lookout for high-energy, creative hustlers who can break through barriers and disrupt one of the world's most difficult education marketplaces. In its mission, the startup has the support of global venture capitalists, serial entrepreneur-investors, and major tech corporations.
Classplus delivers white-label apps for coaching centres to manage their business and develop their digital brand. Teachers can use Classplus to design their app and make it accessible for distribution on the Google Playstore to students all around the country. These teachers can use the app to take live classes, video lectures, online tests, sell courses, take attendance, give students feedback, collect fees, and communicate with their students. The startup also integrated Zoom into its offerings in October 2020, allowing consumers to take Zoom live classes through their coaching app. Every day, students around the country consume hours of information from all of Classplus's apps.
Classplus is a coaching institute application that provides a streamlined coaching management system to assist them to grow and manage their business more efficiently. With a user base of over 70 million, the company now has over 50,000 teachers linked with it. Classplus was named on the NASSCOM Emerge'50 list in October, and Entrepreneur India named it the "Best Online Learning Management Platform." The startup has grown to become the global leader in the coaching SaaS platform, with customers hailing from over 1,100 cities.
2. Paytm
Legal Name- Paytm E-commerce Pvt. Ltd.
Sector- Financial Technology, E-commerce
Products & Services- Financial Services and Mobile Payments
Founders- Vijay Shekhar Sharma and Ajay Khanna
Date Of Starting- 2010
Geographical Range- India, Japan and Canada
Number of Investors- 12
Key Investors- Sapphire Ventures, CPP Investments, Silicon Valley Bank and T. Rowe Price
Funding Rounds- 17
Total Funding Amount- $ 4.64 Billion
Valuation- $ 15.6 Billion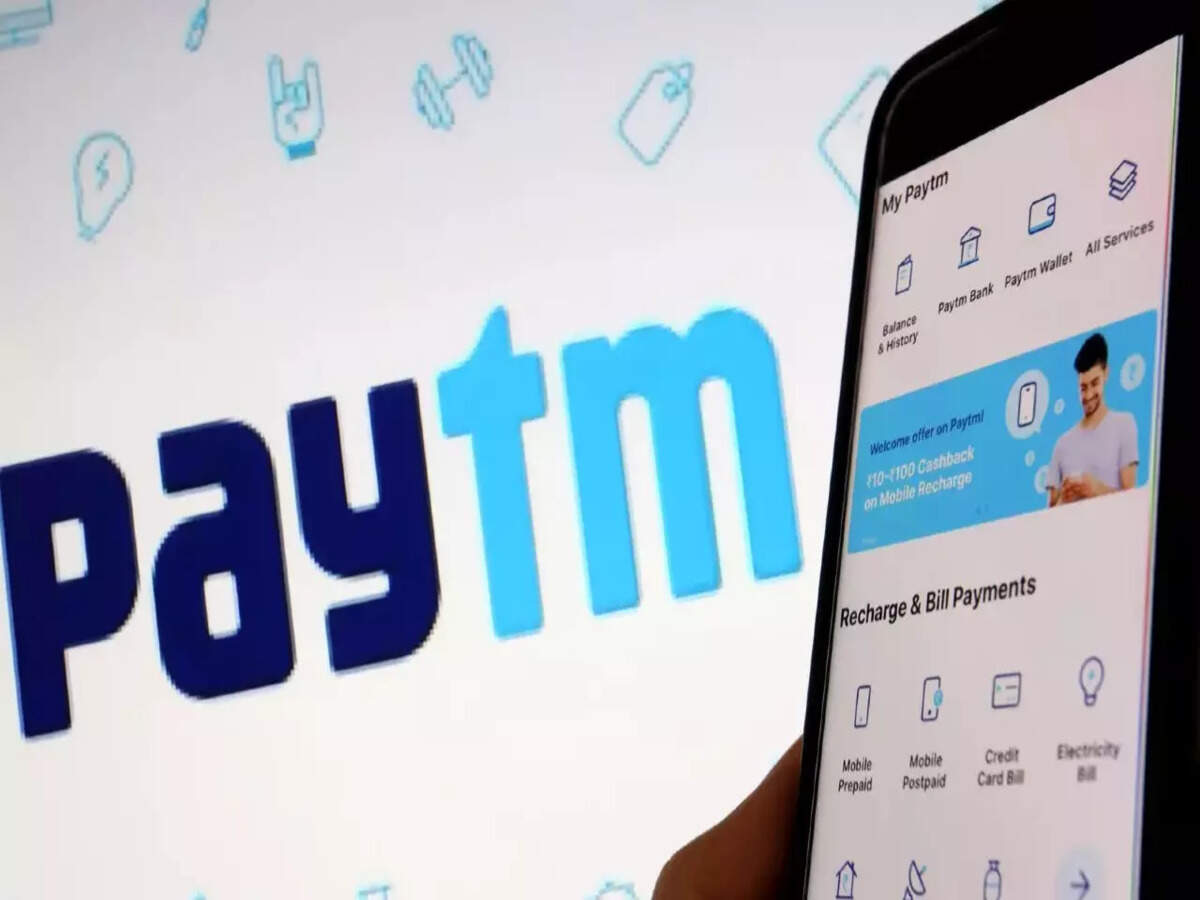 A multinational technology startup headquartered in Noida, Paytm (short for "pay through mobile") specializes in digital payment systems, e-commerce, and financial services. It offers a consumer payment wallet based app. It provides a web and mobile-based platform for mobile recharges, money transfers, trip bookings, hotel and ticket bookings, booking cylinders, bill payments, gold purchases, and donations, among other things. The startup provides banking, credit cards, loans, and investment platforms for insurance, mutual funds, and other types of investments. 
Paytm is a payment gateway that allows consumers to make seamless mobile payments using a variety of methods, including cards, bank accounts, and digital credit. The startup fosters an open culture in which everyone is a hands-on contributor and feels free to share their thoughts and ideas. Paytm was founded in 2010 and is owned by One97 Communications, one of India's leading mobile internet companies. SoftBank, Alibaba Group, SAIF Partners, and Ant Financial are among its investors. This startup aims to bring 500 million unserved and underprivileged Indians into the mainstream economy with financial services and other innovations in the pipeline.
This startup was the catalyst for India's Digital Revolution. It went on to become India's most popular payment app. More than 20 million merchants and companies now accept payments digitally through Paytm. This is because more than 300 million Indians use Paytm to pay for their purchases in stores. Besides paying bills and recharging phones, the Paytm App is also used to send money to family and friends, book movies, and book travel tickets. It also has Paytm Mall, which allows users to shop for mobile phones, clothes, groceries, accessories, gadgets, toys, and other items online. 
More than 2 crore businesses throughout India utilise the company's QR code payment system to take payments directly into their bank accounts, according to the startup. Paytm is currently available in 11 Indian languages and offers online services such as mobile recharges, utility bill payments, travel, movie, and event bookings, as well as in-store payments for groceries, fruits and vegetables, restaurants, parking, tolls, pharmacies, and educational institutions through the Paytm QR code. The startup is expected to be worth US$18 billion by 2022, making it one of the world's most valuable fintech companies.
3. FabAlley
Legal Name- High Street Essentials Pvt. Ltd.
Sector- E-commerce, Fashion and Lifestyle
Products & Services- Fashion and Apparel Products
Founders- Tanvi Malik and Shivani Poddar
Date Of Starting- 2012
Geographical Range- India
Number of Investors- 18
Key Investors- India Quotient, Elevation Capital, Dominar Investment and SAIF Partners
Funding Rounds- 8
Total Funding Amount- $ 18.7 Million
Valuation- $ 90 Million
Noida-based startup FabAlley is a vibrant, inclusive, and fashion-forward western wear brand that aims to provide women with clothing that complements their individuality. FabAlley, which was founded in 2012, offers everything from glitzy party gowns to comfortable vacation attire, stylish casual wear, and distinctive accessories. The startup is a women-focused online to offline high-end fashion platform. It's available at Central and Globus, as well as other offline stores. Users can browse the site by trend, price, and occasion. 
In India, the online apparel market is projected to be around $250-300 million dollars, with women accounting for 40% of the market. The whole internet retail space is expanding at a breakneck pace, with the growth of 100% predicted every six months. Delhi-NCR is one of the most important marketplaces for internet retail, accounting for 15-20% of total sales.
The startups' products are influenced by the global runway and fast fashion trends that have gained popularity in India and around the world. FabAlley recognises the changing western-wear needs of Indian women and focuses on offering 360-degree wardrobe solutions that address all aspects and occasions. With Curve, the company has entered the booming plus-sized market, which is currently underserved due to a lack of variety in terms of style and trend-centricity from too few manufacturers. The startup has recently launched a personalised subscription service called Jewelbox.
FabAlley.com is operated by High Street Essentials and offers design-differentiated and attractive clothes and accessories for women on the go. The startups' USP is spotting and translating worldwide design trends into inexpensive garments, jewellery, shoes, accessories, and bags for the modern Indian woman. In 2016, the company introduced Indya, an ethnic-fusion brand. Indya caters to both online and offline channels and has partnered with 15 exclusive brand stores to establish a significant presence in Tier 1 cities.
The startup wants to release monthly lookbooks for each collection, cooperate with well-known celebrities and designers, put more emphasis on social media outlets like Instagram and Tumblr, and create an all-encompassing fashion forum. The startup had roughly 1,000 visits per day when it first debuted and currently has between 12,000-15,000 visitors per day on average. On its website, it has over a lakh registered users.
4. Zopper
Legal Name- Solvy Tech Solutions Pvt. Ltd.
Sector- E-commerce, Marketplace
Products & Services- Online Shopping and Delivery Services
Founders- Neeraj Jain, Mayank Gupta and Surjendu Kuila
Date Of Starting- 2011
Geographical Range- India
Number of Investors- 14
Key Investors- Tiger Global Management, Ventureast, Blume Ventures, and Nirvana Venture Advisors
Funding Rounds- 6
Total Funding Amount- $ 40.6 Million
Valuation- $ 48.8 Million
Acquired By- PhonePe (2018)
Noida-based startup Zopper is a hyperlocal marketplace that helps customers find products and compare prices in their local area. Users may browse for products across categories, compare prices, and place orders from 15000+ neighbouring stores using Zopper. The startup collaborates with local shops in more than 30 Indian locations to help users get offline prices. Users can shop from the convenience of their own homes or offices, and the product will be delivered to them immediately from a reputable retailer near them.
The startup now also provides life and non-life insurance comparison portal powered by AI. It provides insurance quotations for life, health, auto, and marine insurance, among other things. Online documentation, cashless repairs, online claims administration, and other services are also available on the startups' platform. The company has raised approximately US$ 27 million in venture capital, backed by notable investors such as Blume Ventures, Tiger Global, and Nirvana Ventures Advisors.
The startup is India's largest hyperlocal mobile marketplace, with more than 15,000 offline merchants. Zopper, which was founded by serial entrepreneurs Neeraj Jain and Surjendu Kulia and mentored by Satish Jha and Anurag Batra, combines the benefits of purchasing in a physical store with ease of shopping on a mobile phone. Users can buy from the comfort of their own homes/offices and have the product delivered immediately from a trusted retailer near them.
The marketplace for electronic goods In 2016, Zopper aspires to be India's first profitable e-commerce platform. Zopper has partnered with Viber to provide customers with additional ways to interact. More than 15k merchants from Delhi, Mumbai, Bangalore, Kolkata, Ahmedabad, Pune, Chennai, and 20 more cities have joined the company. The startup intends to expand to another 30 cities. Solvy Tech Solutions Pvt Ltd, which began its adventure with Brand and Me, a product evaluation portal, is the owner of Zopper. 
5. RailYatri
Legal Name- Stelling Technologies Pvt. Ltd.
Sector- Tourism
Products & Services- Mobile Application and Ticket Booking Services
Founders- Kapil Raizada, Manish Rathi, Sachin Saxena and Chandra Srivastava
Date Of Starting- 2011
Geographical Range- India
Number of Investors- 15
Key Investors- Samsung Venture Investment, Blume Ventures, Helion Venture Partners and Launchpad Accelerator
Funding Rounds- 8
Total Funding Amount- $ 45 Million
Valuation- $ 97.4 Million
Noida-based startup RailYatri is a mobile application that delivers real-time rail transit information and tickets. The platform provides current train status, PNR status, train stations, timetables, and other useful information. Users can also buy train tickets and have food delivered to them at adjacent stations using the startups' platform. RailYatri's purpose is to make train travel easier for everyone, one passenger at a time.
When the Indian Railways Center for Railway Information System (CRIS) and RailYatri joined forces, they established a Live Tracker that allows users to track the movements of passenger trains travelling in India on an interactive map. The service was released on October 10, 2012. Data mining is used by the company to notify train customers about how early they need to book to acquire a reserved seat. Based on the previous few years' patterns, the function displays a per hour booking rate for each section and numerous destinations.
The purpose of RailYatri is to deliver the most up-to-date information to the 25 million passengers who board trains each day. RailYatri smartphone app includes real-time train status, PNR status, seat availability estimates, fare calculator, customised alerts, platforms/ amenities at stations, access to important travel services like food and taxi among other things. 
The startup provides data-driven travel solutions to passengers via app and website, with a focus on India's 40 million daily long-distance travellers. Over 9000 sites and 14500 trains are covered by RailYatri (including long-distance trains, local trains and metros). RailYatri's Android app has received over one million downloads in its first year. In addition, the startup has worked with taxi companies in 20 cities and food vendors in 300 stations.
6. Vidooly
Legal Name- Vidooly Media Tech Pvt. Ltd.
Sector- Analytics, Big Data
Products & Services- Video Intelligence Software 
Founders- Subrat Kar, Nishant Radia and Ajay Mishra 
Date Of Starting- 2014
Geographical Range- Global
Number of Investors- 6
Key Investors- Alibaba, Zone Startups India, Bessemer Venture Partners and Gujarat Venture Finance
Funding Rounds- 5
Total Funding Amount- $ 4.53 Million
Valuation- $ 10 Million
Acquired By- Good Glamm
Noida-based startup Vidooly founded in November 2014 is a video marketing and analytics platform that assists small, medium, and large businesses with marketing and optimising their videos. Vidooly is a video intelligence software application for content creators, brands, multi-channel networks, agencies, and media firms that is available online. Since the startups' creation, over 30,000 video content creators from all over the world have joined the platform to expand their reach on social video platforms including YouTube, Instagram, Facebook, and Twitter. 
Their flagship product, VidooMail, is a YouTube video email marketing solution that allows content creators to send video inside emails to their subscribers while also allowing them to evaluate campaign results using analytics. VidLog, a chrome addon of their dashboard, provides real-time optimization reports. The startup claims that more marketing and analytics tools for video artists are coming soon. The startup also introduced an AI-powered "Brand Safety" tool that analyses content before placing an ad. Media businesses and marketers may use the startups' big data-driven audience and video analytics to improve their content, distribution, and optimization strategy, find and partner with influencers, and increase video viewing. 
Every day, the startup's big data engine analyses over 500 million viewers' engagement and tracks 250 million videos across five platforms, including YouTube, Facebook, Vine, Twitter, and Instagram. Its video intelligence product is being used by some of the industry's biggest companies, including Fine Brothers, VideoGyan, TVF, GroupM, Mindshare, Thoughtful Media, WebTV Asia, Only Much Louder, Network18, The Viral Fever, and The Quint, as well as digital publishers ScoopWhoop. Times Internet and Bessemer Venture Partners are the major investors in Vidooly.
With over 2 million paying customers, they have a 100k video maker on their platform. Through its platform, its big data engine analyses 500 million or more monthly video views. Using their dashboard, they added over 2000 individual Youtube channels and six MCNs (multi-channel networks) from all over the world to their customer list. In May 2017, the company received $1.4 million in funding from Gujarat Venture Finance Ltd, an Ahmedabad-based venture capital business, and current investor Times Internet. 
7. Gaana
Legal Name- Gamma Gaana Ltd.
Sector- Music Streaming, Music
Products & Services- Online Music Streaming Services and Mobile Application
Founders- Avinash Mudaliar, Satyan Gajwani and Sandeep Lodha
Date Of Starting- 2011
Geographical Range- Global
Number of Investors- 5
Key Investors- Tencent, Times Internet and Micromax Informatics
Funding Rounds- 4
Total Funding Amount- $ 272 Million
Valuation- $ 575 Million
Gaana is a music streaming service that features songs from Bollywood, Hindi, regional, and international artists. Based in Noida, India, this startup is recognised as India's largest music streaming service. It provides free, unlimited, and legal access to all music through its mobile apps and website. Through innovation, culturally varied material, and enthusiastic people, it aspires to simplify the way a billion consumers discover, consume, and express themselves, not just through music. The startup's parent firm, Times Internet Limited, is supporting Gaana on this journey, with support from Tencent Holdings Limited. 
The startup is a cloud-based vernacular platform that provides on-demand music streaming. It provides music in Hindi, Punjabi, Bhojpuri, Kannada, Tamil, Telugu, Malayalam, and Bangla, among other Indian languages. Users may access lyrics, sync downloads across devices, and listen to music from a variety of genres, including Bollywood films, and regional categories. Over 150 million monthly active users and earning market leadership have been significant milestones in the startup's journey thus far. It was founded by Times Internet in April 2010 and offers both Indian and international music material.
Its first-in-class innovations, such as voice search, original music material under the Gaana Originals umbrella, regional music catalogues in more than 21 languages, song lyrics, and vertical videos, can be credited with these outstanding achievements. The startup has also established Gaana HotShots in July 2020, after the Indian government banned Bytedance's TikTok. It is a platform that gives Indian content aficionados straightforward, smooth, and snappy tools to produce and share short viral films and tales with a 150 million-strong audience. Its collection of melodies, poems, and lyrics sits at the intersection of intelligent data analysis and cutting-edge technology. 
The startup curates a highly tailored listening experience for users using Artificial Intelligence-enabled recommendations and applies cutting-edge ways to improve the user experience regularly. With over 200 million monthly subscribers, Gaana is India's largest commercial music streaming service. Users from all over the world have access to the entire Indian music library. In October 2015, Micromax purchased a stake in Gaana.com. Tencent backed the company with a $115 million investment in February 2018. Gaana released gaming innovation in their music streaming app in May 2018. A voice assistant function has also been added to the music app.
8. WishFin
Legal Name- Mywish Marketplaces Pvt. Ltd.
Sector- Financial Technology
Products & Services- Financial Services
Founders- Rishi Mehra and Puru Vashishtha
Date Of Starting- 2008
Geographical Range- India
Number of Investors- 5
Key Investors- Sherpalon Ventures, Franklin Templeton India and Venture Highways
Funding Rounds- 3
Total Funding Amount- $ 17 Million
Valuation- $ 731 Million
Based in Noida, India, the startup Wishfin.com is a platform maintained by MyWish Marketplaces Private Limited (MMPL), an Indian company that pioneered the concept of financial marketplaces. It operates neutral financial marketplaces that use its unique technology to connect banks with customers looking for banking services. Wishfin and Deal4loans are two MMPL owned websites. The startup uses the power of finance to help you realise your dreams.
The goal of Wishfin is to make wishes come true through smart financial management, investments, and lending. With the help of its cutting-edge technology, financial experience, and practical counsel, the startup helps its clients to convert a distant dream into a reality. The startups' process entails the following steps- their consumer makes a want, they analyse the wish, explore all options, their customer makes the ultimate decision, and they make it a reality for their customer.
A consumer loan comparison platform is also available on the startups' platform. Users may compare quotes for house loans, personal loans, credit cards, and car loans. Interest rates, EMIs, and repayment choices are also available to users. It also compares health insurance, savings accounts, mutual funds, and other financial products. Customers are empowered to make responsible financial decisions with the support of cutting-edge technology and financial expertise, allowing them to realise their dreams and desires.
With over 36 million delighted consumers, Wishfin is India's top leading fintech marketplace. More than 700,000 clients apply for financial goods each month, including loans, credit cards, mutual funds, and insurance. This startup is the leading digital partner for over 60 banks, financial institutions, mutual funds, insurance companies, and non-bank financial companies (NBFCs). Every month, Wishfin assists over one million customers in checking their credit scores.
9. GramCover
Legal Name- Gramcover Insurance Brokers Pvt. Ltd.
Sector- Financial Technology, Farming, Marketplace
Products & Services- Payments and Financial Services
Founders- Neelam Gupta, Jatin Singh, Dhyanesh Bhatt, Rishiraj Vashisht and Nalin Rawal
Date Of Starting- 2015
Geographical Range- India
Number of Investors- 12
Key Investors- Inclusive Fintech 50, Bharat Inclusion Initiative, Village Capital and Omidyar Network India
Funding Rounds- 7
Total Funding Amount- $ 9.6 Million
Valuation- $ 15.6 Million
GramCover is a rural India-focused InsurTech marketplace. Noida-based startup GramCover specialises in the creation and distribution of rural insurance solutions to farmers. Its goal is to use technology and an innovative distribution technique to lower costs and improve penetration in rural areas. It provides a rural-focused online life and non-life insurance comparison portal. It offers health insurance, automobile insurance, livestock insurance, crop insurance, and other services. Stakeholders can also benefit from the startups' risk advisory services.
GramCover is a rural insurance marketplace powered by technology and it is primarily concerned with the creation and distribution of agricultural insurance products to farmers. The startups' mobile insurance technology allows partners to digitally onboard consumers at any time. The platform enables a variety of collection alternatives that are ideal for consumers in remote areas. Insurance policies can be issued in a matter of seconds. The startup aims to lower costs and increase penetration in rural areas using technology and an innovative distribution model. Bihar, Uttarakhand, Andhra Pradesh, West Bengal, Assam, and Maharashtra are the current GramCover states. It intends to expand its footprint across the country.
The startup has adopted a unique technology-led distribution and a servicing approach tailored to the needs of rural India to reduce inefficiencies and transaction costs associated with insuring people's possessions and families. GramCover has provided insurance to over 1.7 million rural clients in the form of crop, automobile, livestock, and health insurance, totalling over 110 crores in premiums. The startup hopes to insure over 10 million farmers in the next two to three years. GramCover works every day to build and deliver new insurance solutions to satisfy the requirements of India's farmers and rural people, who are vastly underinsured. In the next two years, its goal is to serve five million rural consumers.
The startup claims to be de-risking rural India by harnessing technology and its point-of-sale (POS) network to make insurance available to everyone. The company claims to be building a seamless ecosystem for the supply of insurance products that serve the needs of rural India, including crop, livestock, health, motor, life, and asset insurance. GramCover is at the cutting edge of digital disruption in last-mile insurance and financial services delivery, growing insurance-tech innovation customised specifically for India's largest and least-digitally-served population.
10. EM3 Agri Services
Legal Name- EM3 Agri Services Pvt. Ltd.
Sector- Agriculture Technology and Farming
Products & Services- Agriculture and Farm Management Services
Founders- Rohtash Mal, Adwitiya Mal and Ritu Mal
Date Of Starting- 2013
Geographical Range- India
Number of Investors- 9
Key Investors- Aspada Investments, Lightrock, Unreasonable and Global Innovation Fund
Funding Rounds- 4
Total Funding Amount- $ 17 Million
Valuation- $ 36.8 Million
Noida-based startup EM3 Agri Services was started in 2013 by Adwitiya Mal and Rohtash Mal as an Agritech firm in India. The startup's goal is to make the process of agricultural cultivation easier by offering rental services. Land preparation, sowing and planting, harvesting, crop management, and post-harvest farm management are all services provided by this company. EM3 is a holistic service provider for Indian farmers, solving on-farm production issues.
To achieve its long-term aim of becoming a full-stack marketplace enabling small farmers to access all types of essential inputs and services, the startup is also creating several service lines. EM3 provides Indian farmers with a holistic service that improves on-farm output. The startup is one of the first in the private sector to focus on agricultural mechanisation and technology services throughout the entire cultivation cycle.
Under the brand name Samadhan Kendras, the business has also developed service centres that serve as storefronts for farmers to access tech-based services. The company claims to provide automated services on a pay-per-use basis. Sowing, crop management, harvesting, post-harvest farm management, and land preparation are among their services. It is a company that provides agricultural and financial services to farmers.
For the entire cultivation cycle, EM3 provides technology and mechanised services. Because the bulk of Indian farmers (over 90%) have tiny landholdings of less than 10 acres, services are offered on a pay-for-use, uniform quality basis. The company is establishing multiple service lines to achieve the long-term goal of becoming a full-stack marketplace that provides all types of inputs and services to small farmers. With Lightrock and Global Innovation Fund being its major investors the startup has raised $ 17 million in funding till now.
Conclusion
Despite the advantages of Noida, there is scepticism about Uttar Pradesh's political atmosphere and lack of cosmopolitanism. The political environment has a great influence on the startup culture of a city. Policy-wise, there is a lot of ambiguity. Other issues include those related to freedom of speech, as evidenced by the recent arrests of journalists. All of this could hamper Noida's growth as a startup cluster since no one wants to deal with uncertainty.

edited and proofread by nikita sharma