Trends
Top 10 Unicorns In Iran
Top 10 Unicorns In Iran
Unicorns: Iran's business environment has been disrupted by Iranian startups in the past decade. These companies have become highly profitable and valuable. One very important thing to note is that those very successful Iranian startups also represent successful startups that cannot operate in Iran for various reasons. An Iranian startup called Digi Kala, for example, sells a similar product to Amazon through its website. Many successful Iranian startups have used this formula. A startup business that is successful outside of Iran has been set up by them.
However, you shouldn't conclude that all Iranian startups have copied foreign startups. A few startups from Iran have grown and succeeded in the Iranian market because they developed very creative ideas. It will describe one of these startups in another article. Stay tuned for more stories about Iranian startups.
Snapp  
Through its partnership with Irancell and the addition of a SnappPay software program, Snapp, a popular ride-hailing app, will expand its business opportunities. Additionally, Snapp delivers food and packages. ICTNA reported that Snapp would soon become Iran's first unicorn startup, citing company manager Shahram Shahkar. Unicorns are startups worth over $1 billion.
As a term coined in 2013, it represents the rarity of such successful ventures by representing the name of a mythical creature. Shahkar made this bold comment during the Silk Road Startup Conference in Kish, which took place on April 18 and 19. As of today, there are 234 unicorn companies in the world, according to CB Insights, which tracks private companies' finances. Uber's food delivery service follows Snap's steps closely.
Taxi Yaab did not take off when it launched in 2014. Syrian German co-founder Mahmoud Fouz said that this was due to "entering the market too early." It had introduced several 3G networks in Iran before this, but they had limited coverage, and packages were expensive, at which time people were slow to adopt them. 
Unlike other nations in the region, such as Saudi Arabia, where the average household has 1.38 automobiles, Taxi Yaab did not have to market taxi culture to its consumers. Iranians were accustomed to taking unauthorized, unofficial cabs. The software fell short of including a regular Iranian commuting feature into its product: haggling.
The first version of Taxi Yaab provided an estimated pricing range for a journey. However, customers preferred the traditional haggling method with drivers to establish their fares. So the team improved the product and relaunched it in 2015 as Snapp. Tap30, which started in 2016 and occupied the remaining 15% of the market, is its only big competition.
Additionally, Snap's relaunch reflected the company's expanding ambitions. Besides ride-hailing, Snap also wanted to move into advertising and mobile games. Thus, the word "taxi" was removed.
In addition to food delivery, Fouz and cofounder Eyad Al Kasser saw the potential for adding other basic services to Snapp. It was a gold mine in Iran, a country of 80 million people with minimal international competition. South African telecommunications company MTN backed their ambitions, investing in Yemen, Afghanistan, and Syria, among other high-risk countries. Known as a "super app," Snapp has more than 20 services, including booking flights and hotels, food delivery, and telemedicine. It is the largest international investor in Snapp today, with 43% ownership.
Fouz was betting on Hillary Clinton winning the 2016 US presidential election on the eve of the election. The election came just months after the United States removed sanctions on Iran, allowing European Union foreign investors to access $100 billion in blocked funds abroad, oil trading to resume, and renewed interest in Iran, the Middle East's second-largest market. In addition, Iran's embryonic tech scene was spurred by the promise of re-entry into the global economy.
"There was excitement from foreign players from Europe to China to enter the market with the nuclear deal on the table," Fouz. "When Trump was elected, that simply faded away." Although oil prices are rising, Iranians are optimistic that President-elect Joe Biden will rekindle confidence in the country, but foreign investors remain cautious about investing there. 
Snapp was removed from Apple and Google's app stores in late 2017 as Trump applied "maximum pressure" on the Iranian regime. Snapp's navigation system, which relied on Google Maps, crashed suddenly across the country, causing cabs to stop on the street side. 
Snapp responded by adapting its product and distribution to circumvent the American tech giants such as Apple, Google, and Amazon. 
The company repatriated more than $1 billion before fresh sanctions were imposed in May 2018 but are still stuck with approximately $170 million in the country, its second-largest subscriber base. 
"There's a lot of talk about Apple's practices and how they're monopolizing the market," Fouz added. "We saw firsthand, before anyone else, how much power one firm had and how they can use it against any other corporation at any time."
Snapp switched to a "progressive web app" model when Apple and Google Play deleted Iranian apps. Clicking on it now brings you to a page in a web browser that nearly resembles the original. While there are certain disadvantages to this format (no push notifications, limited offline presence), it has a few options. To break its dependence on Google Maps, Snapp decided to build an in-house navigation system when Google withdrew its services from Iran in late 2017.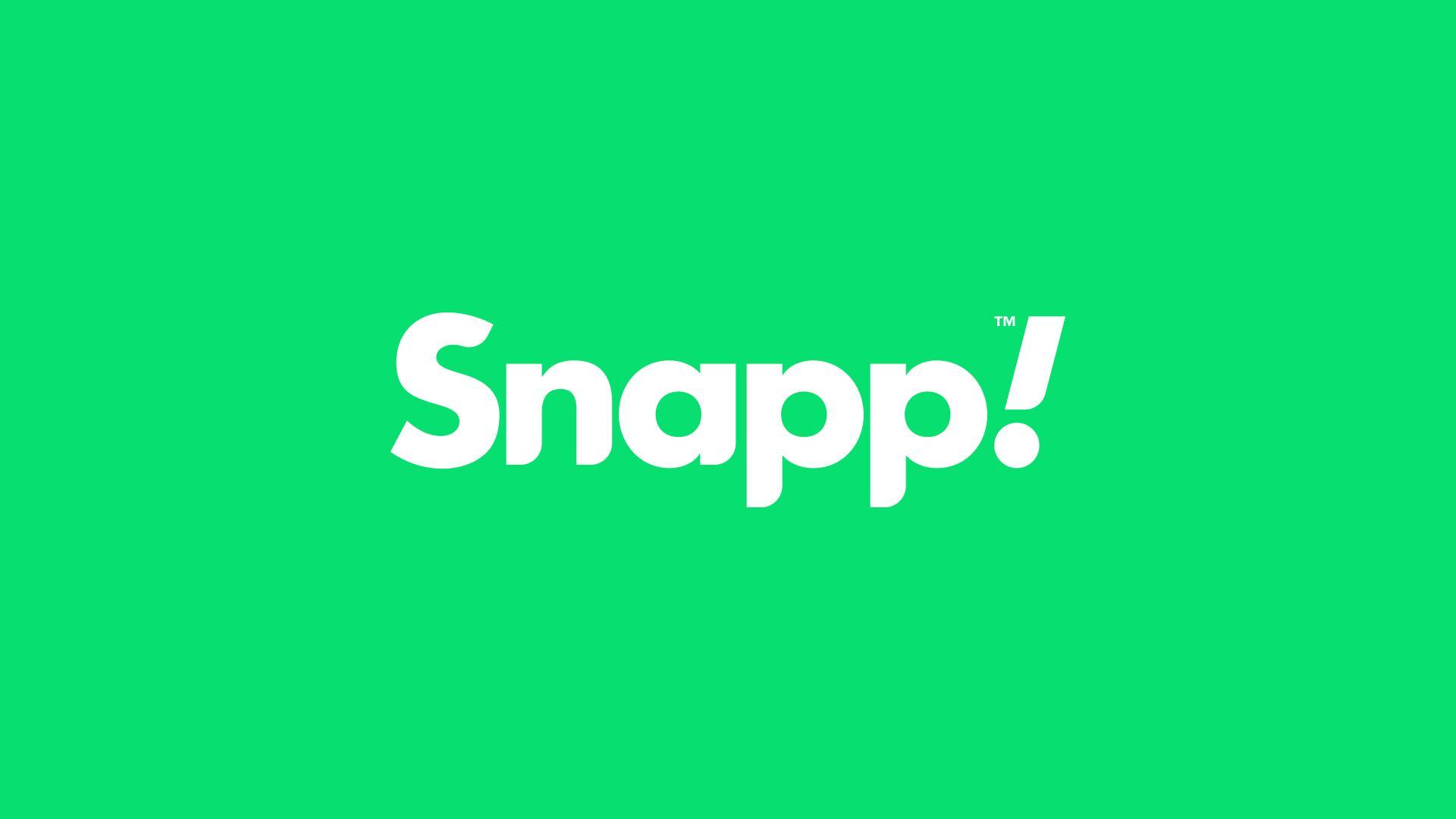 Company overview
| | |
| --- | --- |
| Legal Name | Snapp  |
| Industries | Online cab hailing platform |
| Founder(s) | Eyad Alkassar; Mahmoud Fouz |
| Founded Date | 2014 |
| Total Funding Amount | USD 22M |
| Investors | MTN  |
DigiKala 
Almost everyone in Iran has heard of or used DigiKala. Two years have passed since Iran's largest e-store established itself and established a strong international reputation.
The company has gained customers' trust through its quality services and currently holds an international reputation as an Iranian startup.
Owners have been asked whether DigiKala's customers can expect a mobile version as well, given that the company's main focus is on electronic sales.   
Digiato reported that it launched the app without fanfare from Cafe Bazaar, the biggest Persian Android app store, in a statement released on Friday.
Users can access most desktop app features through the mobile app, which is currently only available on Android. It is yet to be seen whether the app will expand to other platforms.
Like the website, the app has a well-designed, simple user interface. The fonts are easily readable, and users can smoothly navigate through menus without distraction. At the time of writing, more than 5,000 users had downloaded the app and rated it 4.7 out of 5 on iTunes.
On the homepage, best sellers and special offers are displayed. The upper right-hand corner of the app features a drop-down menu where you can sign in or sign up for a new account; if you're new to DigiKala, you can create one. The drop-down menu is also available for browsing by the department to check your purchase history.
The advanced search option allows users to utilize filters to narrow down and organize search results. In addition, payment will be conducted in a browser of your choosing once products have been put into the shopping basket.
The app, unlike the website, lacks features like comments, multiple item comparisons, and videos.
Before the release of this Android app, most Iranian users who wanted to access the huge e-retailer could only do so on their computers.
Given Google's policy change preferring mobile devices over traditional desktops, the company hasn't started whether it plans to create a mobile-friendly version of its website. Still, if they don't, its competitors may get an advantage over their product.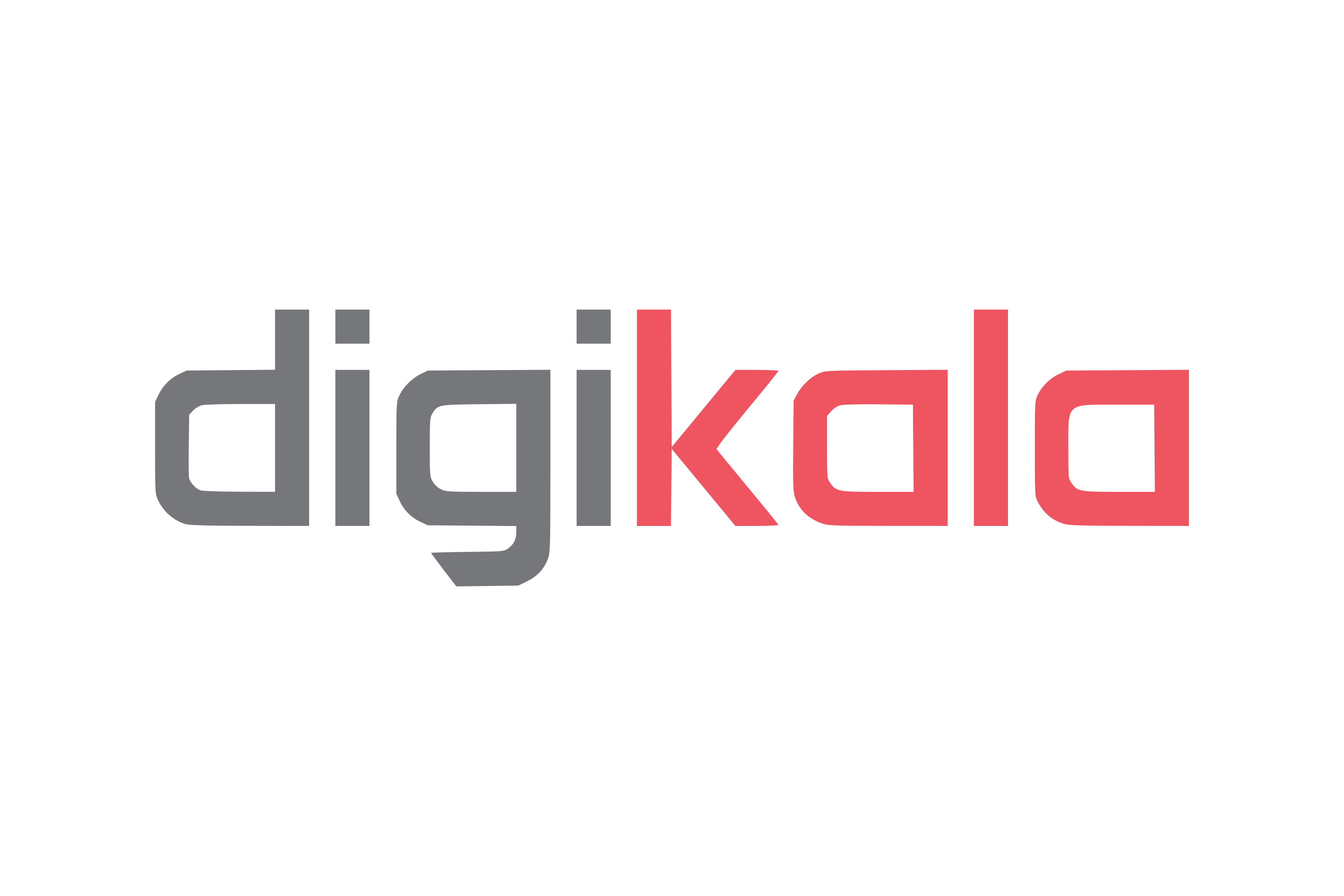 Company overview
| | |
| --- | --- |
| Legal Name | DigiKala |
| Industries | E-commerce |
| Founder(s) | Hamid Mohammadi, Saeid Mohammadi |
| Founded Date | 2006 |
| Total Funding Amount | NA |
| Investors | NA |
Cafe Bazaar
A smartphone app market for Iranians, the Cafe Bazaar. Think of it as the App Store and Google Play for Iranians. Students of Sharif University 2010 founded Café Bazaar. From 2008 to 2014, sanctions imposed on Iran caused Google Play and App Store to set limitations for Iranian users. As a result, cafe Bazaar launched as an Android application marketplace in Iran and achieved incredible growth.
Cafe Bazaar is estimated to have exchanged $45 million worth of apps in 2017. Cafe Bazaar made over ten million dollars in profit this year.
Divar is one of the successful startups owned by Cafe Bazaar. Its subsidiaries are managed by Hezar Dastan, the patron of Café Bazaar. Investing $ 38 million by buying 10% of Cafe Bazaar and Divar stock this year, Dutch International Internet Investment Cooperatief has purchased the company. Therefore, ten percent of Hezar Dastan's stock is worth 38 million euros, which means Hezar Dastan's holding is worth 380 million euros (460 million dollars).
From today you will be able to see this green basket by updating the Cafe Bazaar app. It is full of attractive options and will open your horizons.
Our company started Cafe Bazaar with a few simple applications a few years ago when Android was still a young operating system. With ten years behind us, everything feels and looks different. In the past few years, the platform has grown into something greater. We have evolved from simply being a marketplace. Mobile applications, films, and TV programs are available from us, a popular source of applications. It is our pleasure to have helped more than 40 million people enrich their lives.
Despite these advancements, something seemed to be lacking. Our visual identity has stayed rigid and unresponsive to our ever-changing reality. So, in honor of our tenth anniversary, we've revamped and revitalized our cherished logo to reflect better the tenacious attitude it represents.
This is a new beginning; new advancements are on the way, and we hope you will join us on our adventure.
Company overview
| | |
| --- | --- |
| Legal Name | Avaye Hamrah Houshmand Hezardastan |
| Industries | Digital content marketplace |
| Founder(s) | Hessam Armandehi |
| Founded Date | Apr 6, 2011 |
| Total Funding Amount | NA |
| Investors | NA |
Aparat 
The website Aparaat was created in 2011 and allowed users to share videos. Aparat was created as an Iranian prototype for YouTube after the Iranian government-imposed restrictions on access to websites like YouTube. Four years after the site's launch, there was an official Iranian presidential account on this site, which served as the basis for creating official user accounts. In 2017, over 2000 official accounts were owned by entities such as businesses, individuals, and other legal entities.
According to Alexa, Aparat is Iran's second most popular website after Google for Iranians. The site also ranks among the world's top 200.
Company overview
| | |
| --- | --- |
| Legal Name | Aparat  |
| Industries | Share videos |
| Founder(s) | – |
| Founded Date | 2011  |
| Total Funding Amount | NA |
| Investors | NA |
Navaar Audiobooks
Local and foreign publishers presented their latest publications at the Tehran International Book Fair (May 3-13). People's imagination is quickly  being captured by other forms of written and verbal communication.
Navaar, an online platform that produces and sells audiobooks, was one of the participating companies. 
Applicants qualified for advanced voice training sessions to record audiobooks by participating in a nascent startup's competition to select actors.    
The startup started working with a slogan three and a half years ago: "to customize words to meet the needs of people."
Audible.com, based in the US, inspired Navaar. As Audible's founder and CEO, Don Katz focused on spoken audio entertainment rather than purely artistic pursuits.
Navaar founder Hamid Assadi discussed his business's objectives in a Financial Tribune interview. In other words, we are not trying to convince people to stop reading paper editions or change their habits. Instead, we wish to provide qualified reading solutions and, in the long run, to develop the region's culture by exporting Iranian audiobooks."
"We ask questions; that is how we gauge our performance," Assadi stated when asked if his firm has been successful.
"We asked the first year if people would pay money to download 300 megabytes of files and listen to them?" Then we had to consider whether a risk-taking investor would be interested in investing in the company." As a result, the team quickly raised 7.2 billion rials ($190,000) in finance.
It has also prioritized branding, developing a distinct personality, drawing customers, and increasing sales. As a result, Navaar has 1,000 users and sold 200 books in the fiscal year in March 2016. By the end of the following year, Navaar had 206,000 active users and had sold 710 books.
Every three to six months, loyal customers download 3.2 books. "We hope to see more women joining us," Assadi said about most customers who are between 25 and 35 years old.  
The three-member team Assadi started Navaar had an educational background in software engineering. He also supervises the work of Aref Gharakhani, a business expert, and Arash Sabahat, the team's technical manager.
We currently employ 20 full-time employees and 12 part-time workers at Navaar.  
With many divisions, this company now offers marketing, offline sales, digital marketing, business development, technical products, publishing, audiobook production, and content creation.
According to Assadi, the employees of Navaar have a unique set of skills and abilities. For example, artists, project managers, sound directors, quality specialists, digital marketers, and technical platform specialists may work in these fields.
Technical and literary aspects are considered when choosing speakers. This means they must have a strong voice and be able to handle the book analysis process before being selected.  
Working with a company accelerator has both advantages and cons, according to Assadi. "The good news was that they brought our activities together, allowing us to take chances and expand."
While the most common customer criticism is that the audiobooks are too expensive, sales currently account for 80% of Navaar's revenue. According to Assadi, the pricing of audiobooks is determined by the publishers.
"The marketplace has evolved, and there are numerous rivals." As a result, numerous audiobooks are being developed."
Avanameh and Beeptunes are two big brands, but Assadi says what sets Navaar distinct is that it sees its mission as presenting words. "Creating and selling audiobooks is not a goal for us." Instead, we place a premium on presentation, and this is our most important goal.
Company overview
| | |
| --- | --- |
| Legal Name | Navaar Audiobooks |
| Industries | Audiobooks store of Iran |
| Founder(s) | Ami Asadi, Arash Sabahat, Aref Gharakhani, Hamid reza Sharbatian |
| Founded Date | 2014 |
| Total Funding Amount | USD 980K |
| Investors | Pomegranate Investment, Avatech, Sarava and 1 Other Investors |
Carvanaro
Used car marketplace Carvanaro allows you to buy and sell used cars online.
Ernest Garcia III, Ryan Keeton, and Ben Huston founded Carvanaro in 2012, and since then, the company has sold 587,409 used cars, making it the second-largest seller of used cars in the country.
Customers can begin filling out their information when they find the car they want on Carvana. After filling out all the paperwork, the customer can choose to have the vehicle picked up or delivered. Customers have seven days to return a car for any reason they don't like.
Many players compete with Carvana, including CarMax, CarGurus, Cars.com, TrueCar, Vroom, Autotrader, and other eCommerce platforms for buying and selling used cars.
In 2020, Carvana sold 244,111 cars, according to its Investor News Release. So what are Carvana's revenues from these sales?
Below are Carvana's revenue sources and its income breakdown. In addition, you will find an analysis of their revenue sources and their service charges.
As expected, Carvana's primary source of revenue is the sale of used cars. The sale of 244,111 used cars in 2020 brought in $4.7 billion, or 84.2% of Carvana's total revenue.
A used vehicle is acquired by Carvana either directly from the owner or through trade-ins or sales from other customers. They can also obtain it through used-car auctions. To sell the vehicle on their online marketplace, Carvana inspects, reconditions, and photographs it once it has been acquired. After acquiring and preparing those used cars, Carvana sells them and makes a profit on the difference between the sale price and the acquisition and prep costs.
Carvana makes money by selling wholesale cars and selling used cars directly to customers (B2C). 2020 saw Carvana generate revenues of $445.2 million from these sales.
Through online auctions and their wholesale platform, CarvanaACCESS, the company makes money by selling the used cars acquired from trade-ins to wholesalers such as DriveTime.
In addition to selling used vehicles, Carvana also earns money from other sources.
The 2020 Form 10-K for Carvana mentions that Carvava's other sales and revenue are generated from "gains from the sale of automotive finance receivables it originates, leasing commissions, and GAP insurance sales."
Carvana's 2020 revenue was $400.7 million from these three (3) revenue streams.
Company overview
| | |
| --- | --- |
| Legal Name | Carvanaro |
| Industries | Iranina car-pooling app |
| Founder(s) | Ernest Garcia III, Ryan Keeton, Ben Huston |
| Founded Date | 2015 |
| Total Funding Amount | USD 187K |
| Investors | Indigo Holdings, Pomegranate Investment |
Donro
Many local service providers can be found on Donro, including beauty salons, repair shops, and more. Through their platform, users can find service providers and discover information about their phone numbers, addresses, ratings/reviews, and add their reviews/ratings and photos to the platform. Additionally, registrants can communicate with users through the platform by registering. The app supports iOS devices and Android devices.
Company overview
| | |
| --- | --- |
| Legal Name | Donro  |
| Industries | Online listing platform for multiple local services |
| Founder(s) | NA |
| Founded Date | 2014 |
| Total Funding Amount | NA |
| Investors | Aftabnet Communication Group |
Webyad 
Webyad provides online video-based courses. A wide range of classes is available in culture & art, technology, marketing & sales, business management, etc. In addition, trainers can create custom online training courses with this platform. 
Company overview
| | |
| --- | --- |
| Legal Name | Webyad  |
| Industries | Online learning and teaching platform |
| Founder(s) | Jeffrey Todd Arnold |
| Founded Date | 2013 |
| Total Funding Amount | NA |
| Investors | Avatech  |
FullFekr 
Psychologists can consult with patients via FullFekr, an online platform. Patients can search for psychologists on our platform and book an appointment remotely over text or phone based on their profiles. Psychologists list themselves on the site, and patients can choose them based on their profiles. Provides anonymous access to users and the option to ask questions, providing a more alternative manner of consultation regarding small issues.
Company overview
| | |
| --- | --- |
| Legal Name | FullFekr |
| Industries | Tele-psychology service provider |
| Founder(s) |   |
| Founded Date | 2015 |
| Total Funding Amount | NA |
| Investors | Avatech, Hamava |
Divar 
The divar is an app for shopping and selling second-hand online and a website for sharing needs. The startup in Iran is a similar venture to eBay. In addition, the company owns and operates Divar, a platform for online advertisements created by Cafe Bazaar in 2012.
Divar allows users to post ads for free. In Divar, real estate ads are one of the most popular sections. There was such widespread support for this part of Divar that the real estate agencies objected massively.
For exchanges made by users, Divar does not receive commission fees. Divar's revenue plan involves advertising and optional in-app purchases that users can make. The company generated revenues of approximately $ 4 million in 2017. Net income for Divar, after accounting for costs, was about $ 2.000 million.
Divar is the first and only Iranian startup service that provides services outside Iran. Afghanistan is now another country where Divar is available for users, who can use it to share their ads in Kabul, Herat, Kandahar, and Mazar-e Sharif.
Divar's main competitor in the Iranian market is Sheypoor. However, as a result of attracting investors, including a Russian company last year, Sheypoor has achieved good growth.
Company overview
| | |
| --- | --- |
| Legal Name | Divar |
| Industries | Sopping  |
| Founder(s) |   |
| Founded Date |   |
| Total Funding Amount |   |
| Investors |   |
edited and proofread by nikita sharma