Trends
You can Travel Internationally and Domestically With Air India From This Date
You can Travel Internationally and Domestically With Air India From This Date
Due to the spread of coronavirus all economic activities are on a standstill. People are confined to their homes with some of them working at home and others sitting ideally.
In the wake of this crisis all domestic and international flights lay cancelled. The 21 days lockdown has now been extended to 3rd May.
Booking of airlines from 4th may
However, government airlines Air India will start booking domestic flights from May 4 and international flights from June 1. The company said that it will operate domestic flights on select routes from May 4 after the second phase lockdown ends. The flights will be launched on international routes from 1 June. Private airline companies had already started booking from May 4. 
The government implemented a lockdown across the country from 25 March. It was earlier implemented until 14 April. The lockdown has been extended to 3 May. All domestic and international aircraft flights are prohibited during this period. On April 3, Air India said that it had stopped booking for domestic and international flights till the end of the month. 


A notification issued by Air India on Saturday said, "Due to the global health crisis Corona virus, we have stopped bookings for domestic flights till May 3 and for international flights till May 31." Ticket booking can be done for select domestic services from May 4 and for international flights from June 1, 2020.
Flights connecting metropolitan cities to start first
A senior Air India official told that initially flights connecting metro cities will be started. Later the number of flights will be increased keeping in view the situation. He said that all the guidelines of Directorate General of Civil Aviation (DGCA) and Ministry of Health will be followed for the flights. It also includes guidelines on cleanliness in the aircraft, ensuring social distance between passengers during check-in and boarding, and leaving the middle seat empty on the plane. 


These instructions were issued by the DGCA at the time when the flights were not completely closed before the lockdown. It was told that passengers will not be able to sit on the side-seat. One seat will have to be left vacant in the middle. After this the airline companies were leaving the middle seat empty.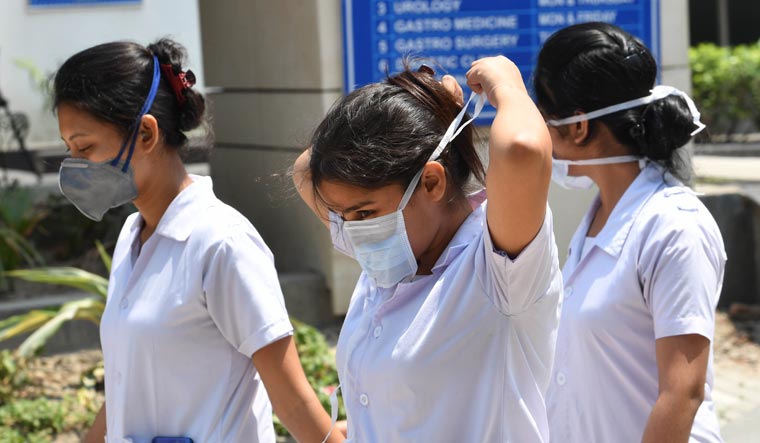 In India cases rises to 14,378; death toll rises to 480
Coronavirus is bringing death and ruination in all countries. The total coronavirus cases in the world has crossed 22 lakh. Death toll has crossed 1 lakh 54 thousand and number of recovered have crossed 5 lakh 75 thousand.
In India, total cases have reached 14,378. Total deaths in the country lies at 480 and total people recovered are 1,992.