Trends
Ukraine is plotting an N-incident on its land to accuse us: Russia
Ukraine from an unidentified European nation and Kyiv is preparing a significant "provocation.
Despite providing any evidence, Russia has said that Ukraine is planning to trigger a nuclear accident on its territory in order to lay the responsibility on Moscow prior to an important United Nations session.
According to a statement released by the Russian defense ministry radioactive materials have been brought to Ukraine from an unidentified European nation and Kyiv is preparing a significant "provocation."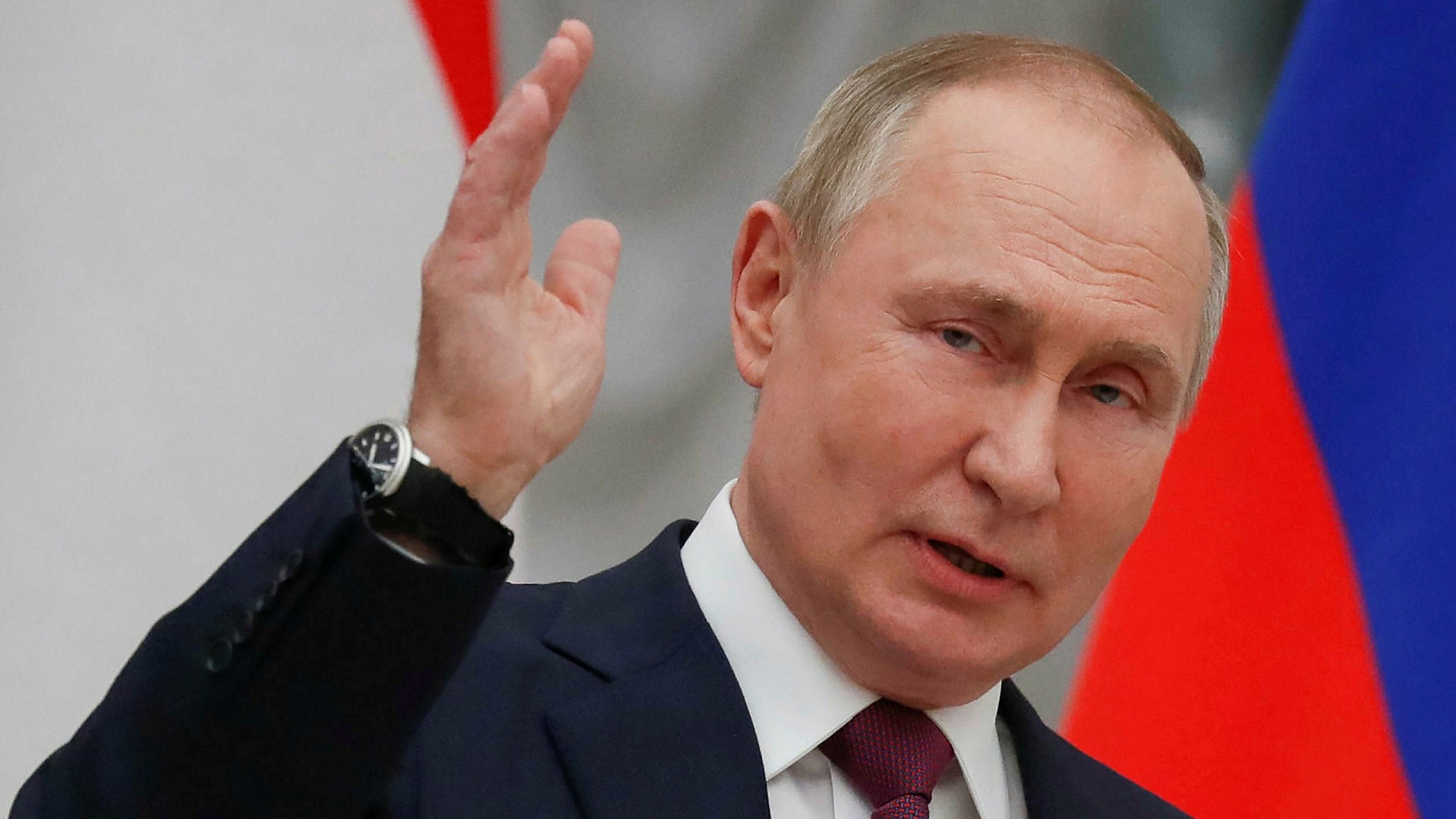 "The provocation's purpose is to accuse the Russian army of supposedly striking carelessly at dangerous radioactive installations in Ukraine, causing radioactive materials to flow and contaminating the environment," it said. Moscow has accused Kyiv of organizing "false flag" operations using unconventional weapons and radioactive or biological materials on several occasions.
There hasn't been a case of this assault. Ukraine and its allies have criticised these accusations as cynical attempts to spread false information and have accused Russia of orchestrating events to put the blame on Ukraine.
Moscow levelled its claims at the same time that Ukrainian officials urged US lawmakers to put pressure on US President Joe Biden's administration to send F-16 fighter fighters, claiming that the planes would enhance Ukraine's ability to take aim at Russian missile systems. The lobbying took place over the weekend during discussions between Democrats and Republicans from the US Senate and House of Representatives and Ukrainian officials, including Foreign Minister Dmytro Kuleba.
The US ambassador to the UN, Linda Thomas-Greenfield, stated on CNN that discussions will go on for the foreseeable future. The meeting, which mostly addressed Ukraine, was held just before the anniversary of Russia's invasion on February 24. Following a run of Russian setbacks, the sides have been engaged in bloody fighting, particularly in the eastern Donbas region.
Growing consensus exists on both sides of the Atlantic for equipping Ukraine with cutting-edge, NATO-compliant jet aircraft. The UK says it will provide training. But, since the beginning of the conflict, neither side has been particularly keen to employ air power extensively. The majority of American lawmakers support it, according to Republican Senator Lindsey Graham, thus the Biden administration will soon agree to train Ukrainian pilots on F-16s.
He said he was unconcerned about the F-16s escalating the fight. On ABC News, he advised viewers, "Don't worry about aggravating Putin; concentrate on beating him." Following agreements by France, the UK, the US, and Germany to provide Kyiv with contemporary combat tanks last month, calls have been made to provide Ukraine with cutting-edge planes. From the start of what Russia refers to as its "special military operation," America has given Ukraine almost $30 billion in military assistance.
According to source, China was "considering offering deadly help," which could include "anything from ammo to the real weapons." As the disagreement over the supply of armaments grows, Russian strikes continue. Ukrainian soldiers said they were ready to stave off a new Russian attack in the little town of Siversk in the country's east.
Siversk, a town with 10,000 residents before the war, is situated 35 kilometres (21 miles) north of Bakhmut, which has recently experienced intense fighting and is directly connected to Sloviansk, another significant town in the Donetsk region. The enemy is likely to cut us off if they reach the Bakhmut highway since the Siverskyi Donets River lies on our left flank and they will advance from the right, according to the deputy Siversk battalion commander known only as "Han."
One of the soldiers defending Siversk claimed that the attackers outgunned Ukraine's primarily Soviet-era artillery. Stefan, 30, stated, "We have one artillery strike from our side, and the Russians can do it five times more."
For the people who are standing, especially in the front line of defense, it is quite difficult. They are affected excessively. To march on two larger cities farther west, Kramatorsk and Sloviansk, Russian forces would need to capture Bakhmut. Yet, given the time required and the costs incurred, Ukraine and its Western allies claim that success there would only be a symbolic win for Russia.
Before its invasion failed, Russia had ambitious intentions for Ukraine's nuclear power reactors. Vladimir Putin, the president of Russia, had grand plans for Ukraine when he started his invasion.
Putin intended to seize control of Kyiv, overthrow the Ukrainian government, and demilitarize Ukrainian forces within three to seven days of the invasion. The Royal United Services Institute, a British think tank, examined the first five months of the conflict and found that the Russians had ambitious intentions to utilize Ukraine's nuclear power reactors to assist carry them out.
The RUSI research claims that Moscow used Ukraine's nuclear power reactors as a tool to further its bigger objectives. The largest plant in Europe, the Zaporizhzhia facility in southern Ukraine, was crucial to that planning. Once the invasion had begun, the Kremlin's strategy called for three uses for the nuclear power plants in Ukraine. Moscow envisioned Ukrainian nuclear power plants serving as bases for Russian troops, their equipment, and munitions storage facilities. Also, Russian personnel was required to establish command and control stations on the grounds of those nuclear installations.
The Kremlin intended to use nuclear reactors to take over Ukraine's energy infrastructure. In Ukraine, nuclear energy produces more than 60% of the nation's electricity. Moscow would therefore be able to have an impact on Ukraine's people and economy by controlling the nuclear plants. Russia wants control of the nuclear plants in Ukraine so that it would have "leverage for blackmailing" other European nations.
The Kremlin wanted to prevent direct or covert foreign action by threatening radioactive contamination throughout Europe as a result of probable mishaps. Moreover, the Russians intended to weaponize the captured nuclear power reactors to shut off energy to any Ukrainian provinces that refused to support the proxy government Moscow wanted to create.
According to the RUSI assessment, Moscow wanted to "denuclearize" Ukraine through the seizure and control of its nuclear power facilities, along with the eradication of Ukraine's national identity, armed forces, and defense industry. The nuclear power plants in Ukraine were also integrated into Moscow's information activities. Russia went to great lengths to defend the unlawful and cruel invasion of its neighbor, asking for the "de-Nazification" of that nation and insinuating the existence of "American military laboratories."
Another Soviet-era legacy, Ukraine's peaceful nuclear power program, was used by Moscow to accuse Kyiv of seeking to restart its nuclear weapons program and hence pose a danger to Russia. Once the Soviet Union fell apart, Ukraine was left with nuclear weapons, but its authorities decided to give them up in 1994 in return for security guarantees from the US, UK, and Russia since they lacked the means to use them or the money to keep them maintained.
Conflict in a nuclear power plant
The Soviet invading army was successful in seizing the Zaporizhzhia facility despite not succeeding in any of its primary invasion objectives. In a fight that was seen on plant cameras, the Russian military is shown invading and taking Europe's largest nuclear power station, partially achieving Moscow's goals.
Throughout the next weeks and months, additional Soviet troops were deployed on the plant's premises and stationed nearby. The plant and its surrounds were often hit by artillery fire while battles raged nearby. The Zaporizhzhia complex was also surrounded by supplies and weapons maintained by Soviet military.
The Zaporizhzhia facility is still under the hands of the Russian military, but Ukraine has resisted Russian strikes on its other nuclear power plants. Even though the Pivdennoukrainsk plant in southern Ukraine came under artillery bombardment in the fall that struck only a few hundred yards from its nuclear reactors, Russian forces' attempts to seize the complex were unsuccessful.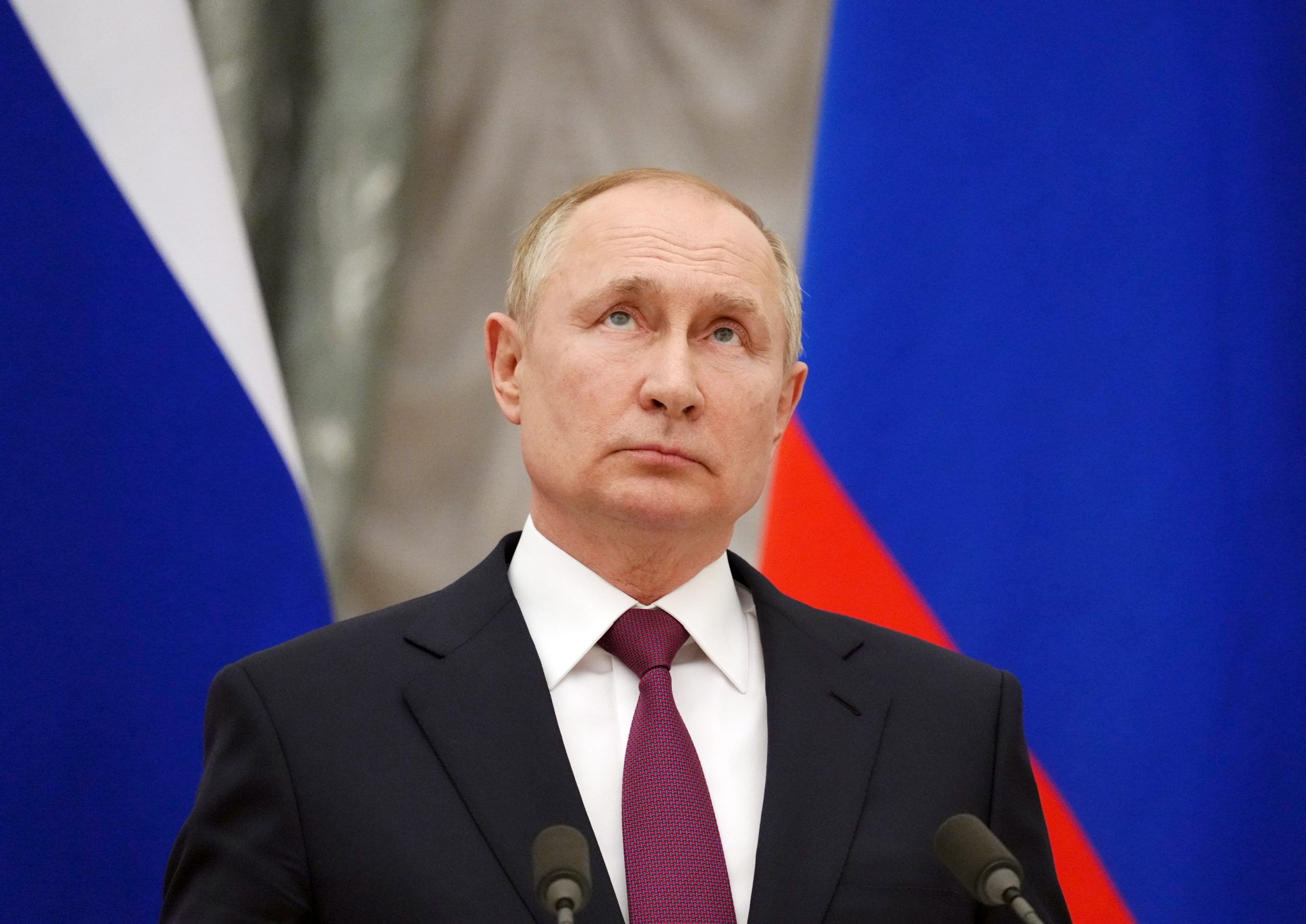 It's obvious that Putin's goals for Ukraine failed after over a year of warfare and the deaths of tens of thousands of Russian soldiers, and there are additional indications that Ukraine and the rest of the world believe those aspirations have been permanently blocked.
edited and proofread by nikita sharma