Trends
Union Budget 2023 ready to enter into more airport privatization
The Union Budget 2023 is expected to announce the privatization of 12 more airports for asset monetization. Raipur, Jabalpur, Vijayawada, Kolkata, and Indore are among them. The aviation ministry has been entrusted with raising Rs 20,000 crore via asset monetization. It has also made a plan to invest roughly Rs 9800 crore in aviation infrastructure over the next 4-5 years. Earlier, it was predicted that the ministry hopes to raise more than Rs 8000 crore through airport privatization.
Will airport privatization help boost the aviation sector?
Airport privatization will significantly contribute to aviation infrastructure, which is why, in the 2019 Union Budget, a statement has been made to encourage private investment in the aviation industry.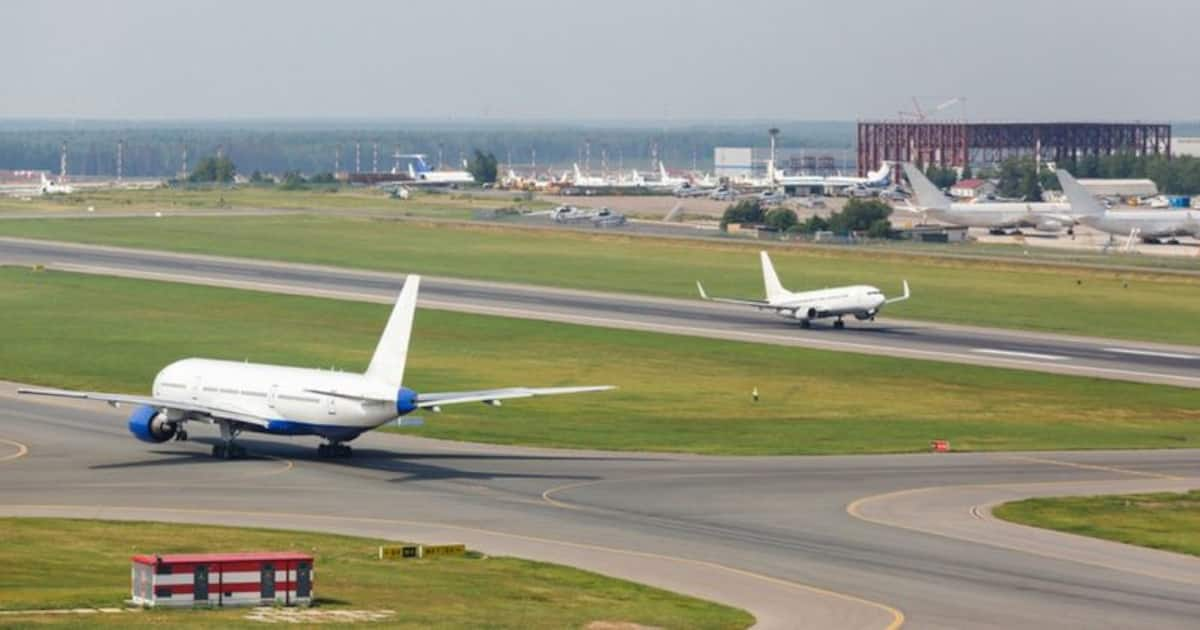 Focus on other areas of aviation ministry.
Drones are another point of focus for the aviation ministry. The proposed PLI scheme for drones and components, having a financial investment of Rs 120 crore, would be enlarged to accommodate this. This PLI plan might be expanded to Rs 200-250 crore, providing a substantial boost to businesses in this burgeoning area. A separate set of money will be granted to the UDAN plan, which aims to link smaller cities to the national network by air.
Flying into 2023.
As the aviation sector grows in terms of both passengers and planes, so does the number of airports, with new ones opening in Goa and Arunachal Pradesh. The nation enjoys 146 active airports, heliports, and water aerodromes, with the government's aim of having at least 200 operational airports over the next several years.
In a monumental landmark, India is now in the top 50 countries in the world for aviation safety, according to the most recent ICAO rankings, and the big breakthrough will aid local carriers in their worldwide growth.
According to the International Civil Aviation Organization, our country is ranked 48th, a "quantum jump" up from 102nd in 2018. In November, Civil Aviation Secretary Rajiv Bansal stated that Indian airlines had been suffering due to a lack of engines provided by OEMs (Original Equipment Manufacturers). Willie Walsh, CEO of the International Air Transport Association, stated earlier this month that India is seeing a far better recovery than the Asia Pacific territory as a whole and that this issue would be in acquiring new planes and spare parts.
The loopholes- Capacity constraints and rising airfares.
During the last three years, Indian passengers paid 30% more on airfare. This was due in part to the aviation ministry placing a floor and a cap on rates to prevent smaller airlines from going out of business during the pandemic as a result of a pricing war provoked by financially stronger carriers.
Even now, even though daily domestic passenger traffic has finally returned to December 2019 levels of roughly 4.2 lakh people and there are no pricing floors or quotas in place, the fare remains spiked up owing to rising fuel costs and a weaker currency.
The lack of capacity includes adding gasoline to the flames. Before Covid-19, airlines operated roughly 3,200 domestic flights, and just about 2,800 planes are flying. The main difference is that they have higher loads, often exceeding 90%, compared to 80% in pre-pandemic days.
This flight drop is being driven in part by cash-strapped SpiceJet, which has severely reduced its schedule. Meanwhile, IndiGo and Go First have about 70 grounded planes between them because engine manufacturer Pratt & Whitney is unable to provide repaired engines owing to a worldwide supply-chain issue.
In this environment, Air India, flush with fresh capital from the USD125 billion Tata Group, has declared that it will add 42 planes to its 113-plane fleet next year, with about 32 of them being narrow-body planes, while Vistara will add 16 planes, with 12 being narrow-body jets. As a result, the Chandrasekaran-led Air India Group might play a crucial role in lowering prices next year.
Akasa Air, which is financed by Rakesh Jhunjhunwala, would expand its 10-plane fleet to roughly 25 planes. Furthermore, IndiGo, which has a 280-plane fleet, will receive four new aircraft every month while returning three. With 60 planes, Go First will add one new jet every month. SpiceJet, which has roughly 45 operating planes, has not stated how many planes it would add or when it will begin receiving jets from Boeing.
Given the engine problems, IndiGo has extended leases on roughly two dozen older planes that were scheduled to return, as it was reported. As a result, it may acquire 12-14 planes next year, bringing it closer to the 300-plane fleet milestone. This means that roughly 80 narrow-body planes might join the Indian fleet next year.
But what happens to the 70 planes that have been grounded? According to another source, IndiGo has roughly 38 grounded planes, up from 30 a few weeks ago, since Pratt & Whitney has reduced engine supply from two dozen per month to one dozen.
This issue of engines will persist all of 2023 and into 2024, adding the total of 38 might go up to 45 by March as additional engines will come up for maintenance. Keeping up with capacity will be a major challenge for the next CEO (Pieter Elbers).
Nusli Wadia's Go First has roughly 27 grounded planes out of its 60-plane inventory. This comes after it just got 17 operable repaired engines from Pratt & Whitney engines, according to another person familiar with the situation who did not want to be identified. If even half of these grounded jets take flight, the net plane addition to Indian carriers' fleet may increase from 80 to about 120 planes. If 80 planes are added, with six flights per plane, it might express an additional 480 daily flights, raising the current flight total from 2,800 to 3,280, just beyond pre-Covid-19 levels.
Some metro-to-metro links have glimpsed considerable capacity rationalization (or decline in capacity), says Praveen Iyer, co-founder and chief commercial officer of Akasa Air. Pre-Covid-19, for example, Mumbai-Delhi had 70 flights per day each way, which has now dropped to 50-55 flights. I don't see any big adjustments surrounding the existing pricing proposition as long as the number of flights trails pre-Covid-19 levels, he says.
However, if this number reaches 120 planes, according to another senior airline official who did not want to be identified, airlines may be obliged to compete for passengers by providing lower tickets.
Will the Adani Group and the Tatas define Indian aviation in the coming year?
Adani Group currently controls one-fifth of India's aviation traffic after acquiring the crucial Mumbai airport and its future cousin in Navi Mumbai, as well as those in Ahmedabad, Guwahati, Jaipur, Lucknow, Mangaluru, and Thiruvananthapuram. Adani also owns a share in the Flipkart-backed travel service Cleartrip, and one of the group's most recent acquisitions was aviation repair facility Air Works.
The wealthy businessman has great plans for flying. Tata Group, whose chairman N Chandrasekaran is pushing for a unified global airline out of India through Air India while also obtaining crucial contracts on the ground, such as the construction of the first phase of Delhi International Airport's next-door sister, Noida International Airport.
The last call.
There are indications that the rate at which Indian aviation wishes to expand is being slowed by global supply chains, with OEMs unable to provide at the rate that this country requires. However, it is believed that the civil aviation industry has recovered, resulting in what India refers to as a robust V-shaped recovery. This expansion in India will undoubtedly continue in the next years. On the airports front, attempts will be made to privatize additional AAI-owned airports. As a result, Adani of Shantigram and Chandrasekaran of Bombay House may pilot Indian aircraft in 2023.
If this strategy fails, would it create a situation in which crony capitalism is finding its way into a socialist economy, and therefore the common man is moving away from the principles contained in the preamble? Wealth is for the few, while suffering is for the people!
Edited by Prakriti Arora