Trends
World Bank cuts India's economic growth forecast to 7.5% for FY23.
World Bank cuts India's economic growth forecast to 7.5% for FY23.
The World Bank decreased India's GDP growth prediction for 2022-23 (FY23) from 8% to 7.5 percent on Tuesday, citing inflationary pressures, supply-chain concerns, and geopolitical uncertainties resulting from Russia's invasion of Ukraine. In one of the latest Global Economic Prospects reports, the multinational company cut its global growth prediction for the year 2022 from 4.1 percent to 2.9 percent.
"In India, growth is expected to slow to 7.5 percent in FY23, with pressures from rising prices, shortages of the supplies, and geopolitical concerns balancing buoyancy in the post-pandemic rebound of services demand," according to the research.
According to the World Bank, growth would be aided by private sector fixed investment and government-led incentives and reforms aimed at improving the business climate.
"Growth is expected to decline even further in 2023-24, returning to its longer-run potential," the report added. The World Bank has changed its GDP growth prediction for India in FY23 for the second time. It had lowered its projection from 8.7% to 8% in April. S&P and the (IMF) International Monetary Fund were one of the institutions that recently lowered their India projection for FY23.
The World Bank's prediction, at 7.5 percent, is slightly more optimistic than the Reserve Bank of India's (RBI) forecast of 7.2 percent. India's GDP grew at an annual percentage of 8.7% in 2021-22, making it the world's fastest-growing major economy. The agriculture sector, and the government's final consumption spending, aided the output.
As inflation has been impacting household savings and company margins, the RBI's monetary policy panel is expected to be announced a repo rate dropped off at least basis points ( bps on Wednesday. To keep inflation in check, the Centre decreased excise rates on gasoline and diesel, imposed export restrictions on products like wheat, and reduced tariffs on several of the items.
The retail price index-based inflation rate went to a historical high of 15.08 percent in April, while retail inflation reached a roughly eight high of 7.79 percent.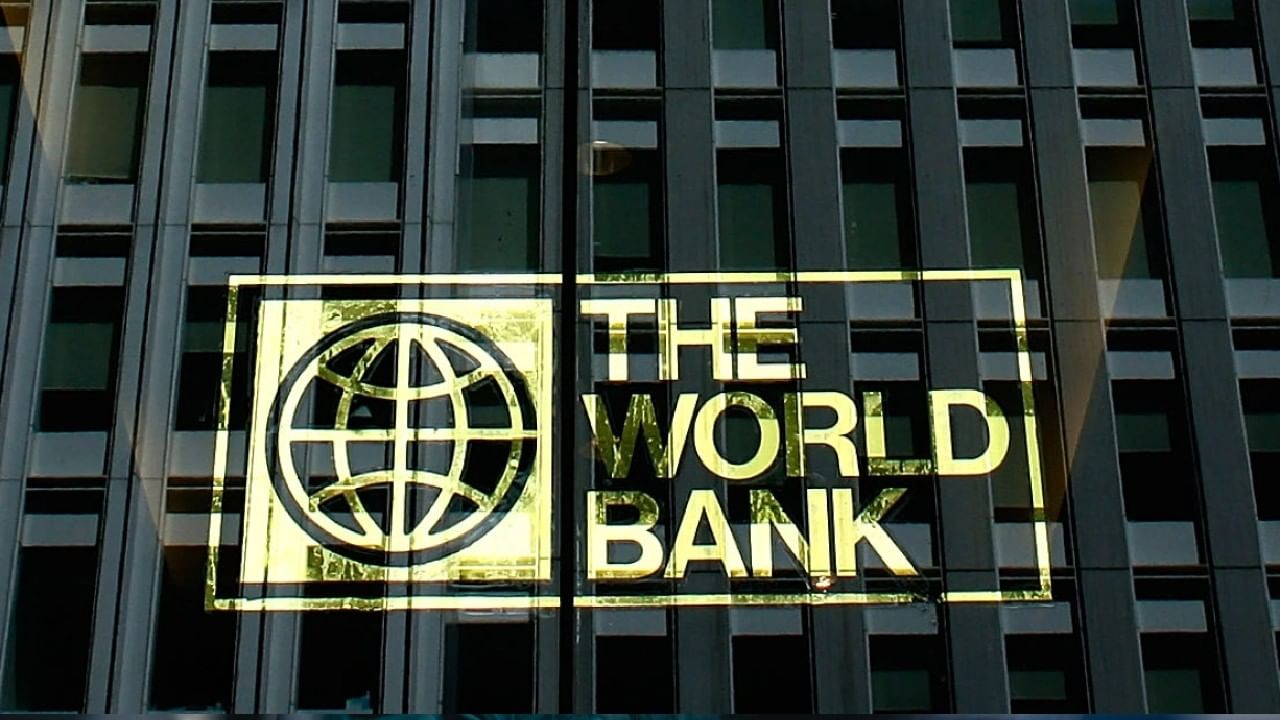 "Spillovers from the Russian Federation's invasion of Ukraine are projected to dramatically speed the deceleration of world economies, which is now expected to fall to 2.9 percent in 2022," the World Bank stated of global growth prospects.
The conflict in Ukraine is causing high commodity prices, causing all of the supplies interruptions, rising food insecurity and poverty, intensifying inflation, tightening economic circumstances, amplifying financial fragility, and increasing policy uncertainty, according to the report.
"Growth in international economies and underdeveloped countries this year has been reduced to 3.4 percent, it was unfavorable spillovers from the annexation of Ukraine have more than outweighed all of the near-term boosts from rising prices for some commodity exporters," it stated.
Inflation in the WPI is at a 17-year high.
The prolonged Greek crisis and a low rupee lifted up material and energy costs, posing a risk to enterprises unable to pass on all of the expenses. Annual wholesale price increases, a proxy for producer prices, rose to 15.08 percent in April, the 13th month in a continuation that it has been in double digits.
According to Refinitiv data, retail prices have been at their highest level since at least April 2005. According to another series, the WPI GDP in April was the greatest since 1991, according to economists. They predicted that, with wholesale and retail inflation rising to 7.79 percent in April, an eight-year high, the RBI would push for dramatic percentage hikes to keep prices in check. According to analysts, the higher rates will stifle economic growth.
The central bank planned to hold an emergency meeting in May to motivate the benchmark by 40 percent to 4.40 percent, and another hike is planned for tomorrow.
To keep costs from spiraling out of hand, India recently reduced excise duties on gasoline and diesel and canceled import duties on some steel and plastic raw materials. In addition, export duties on steel production and iron pellets have been raised. International rating agencies had cut India's growth prediction.
Before the World Bank's intervention, global rating agencies had reduced India's economic growth estimate. Moody's Investors Service cut its GDP forecast for this year from 9.1 percent to 8.8 percent in May, citing excessive inflation.
On all of the rising inflation and a longer-than-expected Russia-Ukraine conflict, S&P Global Ratings decreased India's growth forecast for 2022-23 to 7.3 percent from 7.8 percent the other day.
In March, Fitch downgraded India's growth prediction to 8.5 percent from 10.3 percent, while the IMF trimmed its forecast to 8.2 percent from 9 percent.
The Asian Development Bank (ADB) forecasts a 7.5 percent GDP for India. In contrast, the Reserve Bank of India (RBI) dropped its prediction in April to 7.2 percent from 7.8 percent due to unexpected crude oil prices and procurement bottlenecks caused by the ongoing Russia-Ukraine conflict.
According to the World Bank, India's development decreased in the first quarter of 2022 as a rise in coronavirus infection, followed by more-targeted movement restrictions, and the war in Ukraine disrupted activities. Inflationary pressures are putting a damper on the recovery.
The jobless percentage has dropped to pre-Covid-19 levels, but the labor force participation percentage is still below pre-pandemic levels, and workers have migrated to lower-paying positions.
Government expenditure in India has turned to infrastructure investment, labor restrictions have been simplified, underperforming state-owned enterprises have been privatized, and the logistics industry is projected to be modernized and integrated, according to the bank.
In his prologue to the study, World Bank President David Malpas stated that long-term development would be dependent on a return to faster growth and a more solid, rules-based regulatory framework after different crises.
"There is reason to believe that, once the crisis in Ukraine is over, efforts to restore the Ukrainian sector and restart global development will be redoubled, and by the World Bank Group."
From 5.7 percent in 2021 to 2.9 percent this year, global growth is more likely to decline dramatically. "This implies a nearly one-third reduction in our 4.1 percent prediction for this year in January 2022," Malpas continued.
"The major part of the downgrade is due to the spike in fuel and resource prices, and supply and trade interruptions precipitated by the crisis in Ukraine and the important interest-rate normalization now underway," the World Bank President added.