Trends
Zomato's Spiralling Share Price, Becomes Half The Value Of IPO Price; With Fresh Headwinds, Will Zomato Be Able To Navigate The Choppy Waters Or Further Slip In 2023
Investors who have invested in Zomato's IPO have been in for a rude shock for a while now; the company's share price has shown a consistent fall, leaving them wondering if investing in Zomato turned out a loss-making proposition and if the stocks will ever see the 'profitable' light of the day.
Online food delivery company Zomato's good days don't seem to be making a comeback; its shares fell miserably on Wednesday, and at one point, its share dropped by almost 15% at Rs. 44.35.
However, at the closing levels, Zomato's shares recovered a bit to settle at 8.35% at Rs. 47.75, although shares of Zomato have hit as low as Rs. 40.60.
What's even more worrying for Zomato is that it saw heavy offloading in large quantities by investors. 
Zomato stock quoted lower by Rs 4.5 or 8.6 per cent at Rs 47.6 apiece. Over 136 lakh Zomato shares have changed hands in intraday trade so far, as against a daily average of 36.3 lakhs in the past two weeks, according to provisional exchange data. So far, Zomato's stocks have lost almost one-fifth of their value in January 2023.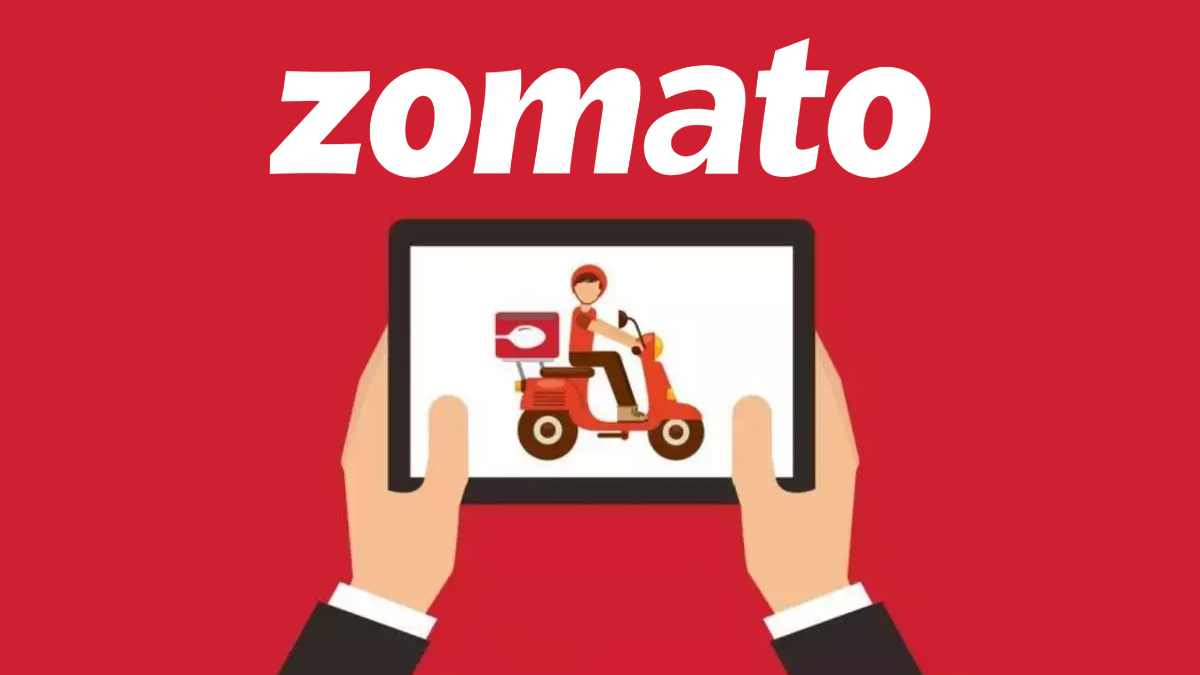 What's Happening, Zomato?
The consistent fall in Zomato shares has left many baffled as to what may be the problem here. Is it a sign of low confidence in promoters and ripple effects of moves such as the risky Blinkit acquisition?
Zomato's Blinkit acquisition was widely seen as a cash burn for the company and cast doubts on the sustainability of its business model and viability of its Blinkit acquisition, with many investors and market analysts giving a big thumbs down to Zomato. 
Currently, as the shares further tumble, many retail investors who bought Zomato in the IPO have already exited after the stock began its downslide.
More Correction On The Cards?
Even as Zomato's share price has continuously declined over the past few months, the debate over the stock's true value has continued. Has Zomato hit bottom now? 
However, many market observers believe that even at the current level, Zomato is overpriced and indicated that the worst may yet come.
Short-Term Outlook Remains Muted
Zomato's stock market performance after its IPO debut has been eminently forgettable. 
Further, the ruthless battering of new-age tech stocks worldwide signals investors' concerns about inflated valuation and an undefined path to profitability complicated by many new-age companies' complex or scattered business models. 
And unfortunately for Zomato, it figures prominently in this unenviable list, along with other tech stocks such as Paytm. 
Zomato – More Tough Days Ahead?
While a large chunk of the stock's value erosion can be attributed to capital flight from India, other problems point to an unstable future, at least in the short term. 
There are several reasons why Zomato lacks confidence among investors; for instance, Zomato's business model split between food delivery, B2B supply, dine-out, and quick commerce (post the Blinkit acquisition) has not boosted too much confidence among investors.
The worldwide scenario is also not too promising; rising global inflation has led foreign investors to shift from new-age tech startups to low-risk stocks, so much so that even crossover funds such as Tiger Global, which have been bullish on tech, have in the present deleveraged their positions in recent months. 
Additionally, Zomato is unable to generate profits, and the current outlook around high inflation is expected to put pressure on its unit economics and margins this year, leading to more comprehensive losses.
Zomato's latest quarterly results showed its consolidated net loss narrowed to Rs 250.8 crore in the three months ended September 2022 from Rs 434.9 crore in the September 2021 quarter. Adjusted revenue grew 48 per cent on a YoY basis to Rs 2,107 crore. The company said it crossed the billion-dollar annualised revenue mark for the first time in the quarter.
Blinket, A Super Bad Move
Zomato's INR 4,447 Cr acquisition of instant grocery delivery platform Blinkit, which had rebranded from Grofers in 2021, this when Zomato had already invested INR 100 Cr in Blinkit last year and was widely criticised by retail investors and even analysts, as was evident from the mass exodus from the stock.
On a consolidated level, Blinkit's losses weighed heavily on Zomato's books and further complicated the path to profitability. It was a tragic move of a loss-making company acquiring a loss-making company.
Blinkit, for instance, had reported losing INR 84 for every order, which likely widened the blended delivery costs for Zomato across food and quick commerce delivery.
New Verticals Yet Old Problems
What makes things worse for Zomato is that it needs more money to run the show and sustain and grow amid intense competition. Even though investors have given a thumbs down to Zomato with the sell-off this week, there is little doubt about the scope of the food aggregators and delivery business.
A few days ago came the news that Zomato shut down Zomato Instant, a ten-minute delivery service launched in 2022 in the Delhi NCR region and Bengaluru.
According to reports this week, the company relaunched its Loyalty Programme and offer the Zomato Gold subscription programme to provide incremental discounts on dining out and other benefits. 
Users can take Zomato Gold for a period of three months at a subscription cost of Rs. 149 and will also get unlimited free delivery within a radius of 10 km. 
The hope is that the subscription revenue will offset some of the higher costs related to deliveries or repeat orders. 
However, the last time Zomato tried to expand its subscription programme and customer discounts, it faced a massive backlash from restaurant partners, many even threatening a boycott. 
So even as Zomato attempts to widen its revenue streams, it could still face stiff headwinds within these new verticals, as global businesses are faltering amid recession concerns.
Will its leadership be able to steer Zomato in the right direction amid challenging times and the current choppy waters?