Economy
Sri Lanka announces default on all of its $51 billion external debt
Sri Lanka announces default on all of its $51 billion in foreign debt. As the island nation grapples with its worst rote economic crisis and growing rallies against the government, Sri Lanka announced on Tuesday a default on its external debt of 51 billion dollars. 
Acute food and fuel shortages, as well as extended daily electrical outages, have wreaked havoc on the country's 22 million inhabitants, causing the country's worst economic crisis since 1948.
Acute food and fuel shortages, as well as extended daily electrical outages, have wreaked havoc. The government has struggled to cover external debts and Tuesday's decision comes ahead of talks with the International Monetary Bank (IMF) to avoid a more catastrophic hard default, in which Sri Lanka would be in full default of its.
After weeks of economic instability, Sri Lanka said on Tuesday that it will default on all of its external debt — $51 billion — due to a lack of foreign money for imports. Colombo described the decision as "a last resort." With regular blackouts and severe food and fuel shortages, the country is experiencing its worst economic collapse since independence.
In a statement, Sri Lanka's finance ministry said creditors, including foreign governments, had the option of capitalizing interest payments owed to them since Tuesday or opting for repayment in Sri Lankan rupees.
"We have lost our ability to repay international debt," Nandalal Weerasinghe, governor of the Central Bank of Sri Lanka, told reporters in Colombo.
After months of scarcity, officials believe the decision will free up foreign cash to fund badly needed food, fuel, and medication imports. Market lending through international sovereign bonds accounts for just under half of Sri Lanka's debt, including a $1 billion bond that will mature on July 25.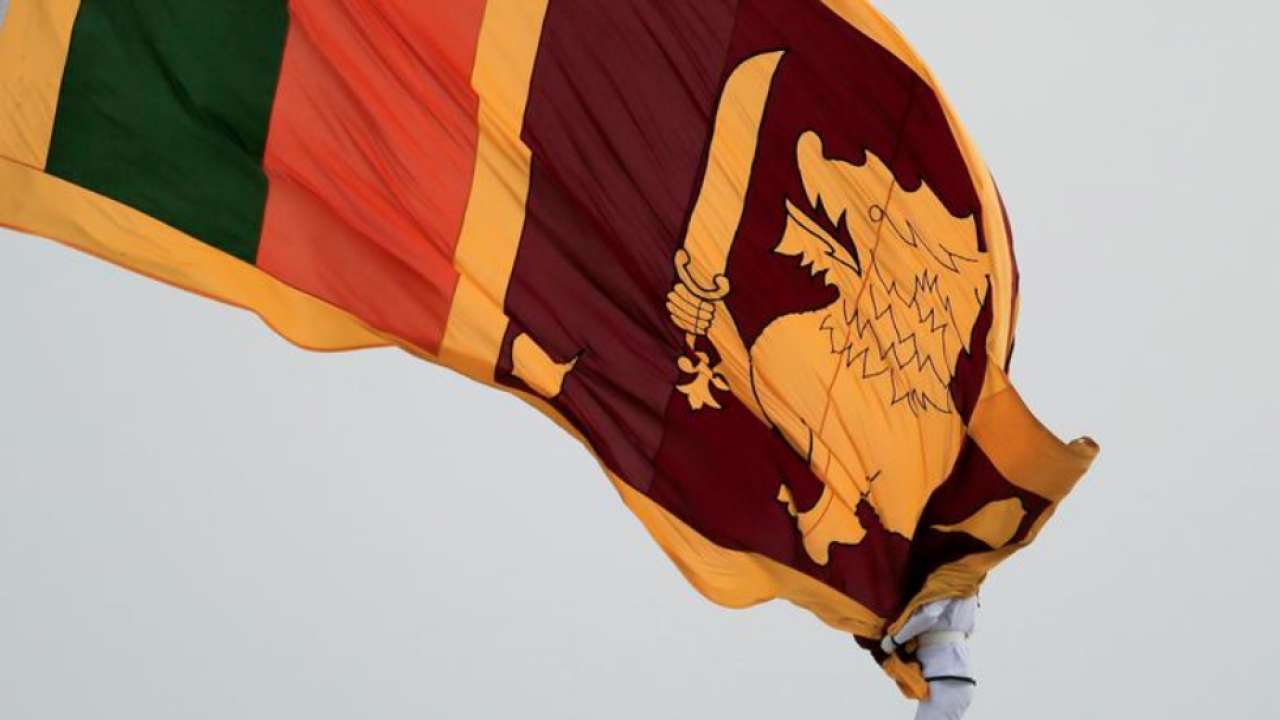 China is Sri Lanka's largest bilateral lender, holding around 10% of the island's external debt. Japan and India are the next two largest bilateral lenders. Since 2005, the government has taken huge loans from Beijing for infrastructure projects, many of which have turned into white elephants.
In 2017, Sri Lanka leased its vital Hambantota port to a Chinese corporation because it was unable to fulfill a $1.4 billion debt to Beijing for its construction. Western countries and India's neighbor, Pakistan, were concerned that the strategically positioned South Asian nation was sinking into a debt trap.
Zhao Lijian, a spokeswoman for China's foreign ministry, said Tuesday's failure would not prevent Beijing from extending help to Sri Lanka's troubled economy. China has always made its best contribution to the economic and social development of Sri Lanka. He said: "We will continue to do so in the future.
After the coronavirus outbreak sabotaged key tourist and remittance money, Sri Lanka's spiralling economic woes became apparent. To save the depleted foreign exchange reserves and use them to fulfil the obligations it already lacks, the government has decreed a broad embargo on imports.
However, the shortages that have resulted have inflamed popular outrage. Since March 20, at least eight individuals have died while waiting in gasoline lines, with two of the deaths occurring on Monday. During an anti-government march in Colombo on Monday, protester Vasi Samudra Devi told AFP that
"It was disheartening to be so afraid of the future and its direction. There are folks who are already experiencing this… We've all come because we're impacted by the economic downturn.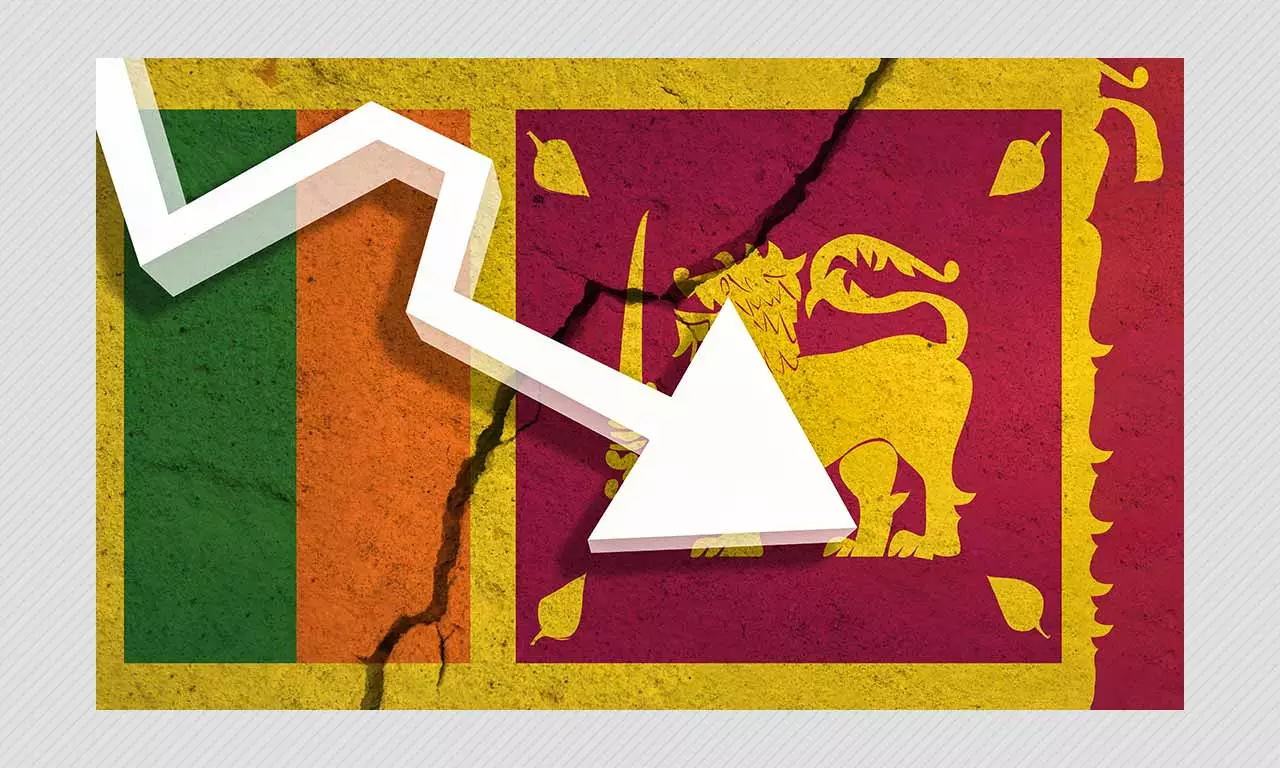 Security personnel used tear gas and rubber bullets to disperse demonstrators who attempted to raid the houses of government figures.
Thousands of protesters camped outside President Gotabaya Rajapaksa's beach office in the capital, Colombo, for the fourth consecutive day, demanding his resignation. Economists say government mismanagement, years of accumulated debt, and reckless tax cuts have exacerbated the problem.
Sri Lanka was also downgraded by international rating agencies last year, thus preventing the country from accessing global financial markets to obtain fresh loans. Tuesday's default, according to the Sri Lankan finance ministry, was "a last step to avoid a further worsening of the financial situation of the republic." According to the government, creditors have the option of capitalizing on interest payments owed to them or opting for repayment in Sri Lankan rupees.
To help rebuild the economy, Finance Minister Ali Sabry told parliament on Friday that the government is requesting roughly $3 billion in IMF assistance over the next three years.
Last week, government officials told AFP that the government was working on a plan to allow sovereign bond holders and other creditors to accept a haircut in order to avoid a severe default.
Sri Lanka has asked India and China for debt relief this year, but the two countries have instead provided more lines of credit to buy goods from them. According to estimates, Sri Lanka would need 7 billion dollars this year to honor its debt, while it had only 1.09 billion dollars in reserves at the end of March.
Despite the government's efforts to stay viable, AXA Investment Managers analyst Claire Dissaux told AFP that markets had already priced in a default. Sri Lanka showed they were ready to pay until the last minute, even with the sacrifice of their people, "he added.
According to Tradeweb statistics, Sri Lanka's sovereign dollar-denominated bonds saw substantial gains on Tuesday, with numerous issues up roughly 2 cents on the dollar.
According to Definitive data, its hard currency bonds are primarily trading at extremely distressed values of just around 40 cents in the dollar, with the bond expiring on July 25 trading at just over 50 cents.
Governor Weerasinghe stated that the repayment decision was made in good faith, emphasizing that the 22-million-strong country has never defaulted on its debt obligations.
edited and proofread by nikita sharma