Trends
The Economic Crisis in Sri Lanka: An Opportunity for India to Reclaim Influence
The Economic Crisis in Sri Lanka: An Opportunity for India to Reclaim Influence
In India, further unrest on the island will have ramifications, and this will be a burden for India rather than China.
Sri Lanka is in a state of emergency facing the worst economic crisis. Last week, officials in Colombo fired tear gas and water cannons at demonstrators gathering outside President Gotabaya Rajapaksa's residence, demanding his resignation. The country of 22 million people is in the grip of a massive economic crisis, which it has not experienced since its independence in 1948. As treasuries have been depleted, policymakers' capacity to pay for critical public services has been strained.
Coupled with a severe scarcity of foreign currency, which was necessary to pay massive sums of Chinese-funded debt, the government had no alternative but to impose import restrictions, leaving many people without access to necessities.
Sri Lanka has had a particularly rough time in recent years. The tourism-related effects of the COVID-19 epidemic and the consequences of the Easter Sunday bombing in 2019 have shattered foreign investor and visitor trust in the country. Many people rely on the $4.4 billion tourist business, which dropped 70% in May 2019 due to the terrorist assault. The Sri Lankan economy lost more than $3 billion in the first eight months of 2021 due to COVID-19.
However, at this time of economic turmoil, India and Sri Lanka have an opportunity to restore their tumultuous bilateral relations after more than a decade. As Colombo suffers, New Delhi has a chance to mend and rebuild its historical ties with its island neighbour.
During Mahinda Rajapaksa's administration, relations between India and Sri Lanka deteriorated (2005-15). Sri Lankan President Ranil Wickremesinghe utilized Chinese financing to gain local legitimacy and strengthen his hold on power. After India condemned the country for human rights crimes, Sri Lanka grew closer to China during its three-decade civil conflict in 2012.
It finalized a series of agreements with China made since 2005, including a $1.35 billion deal to build the coal-fired Lakvijaya Power Plant in Puttalam and the contentious Hambantota Port.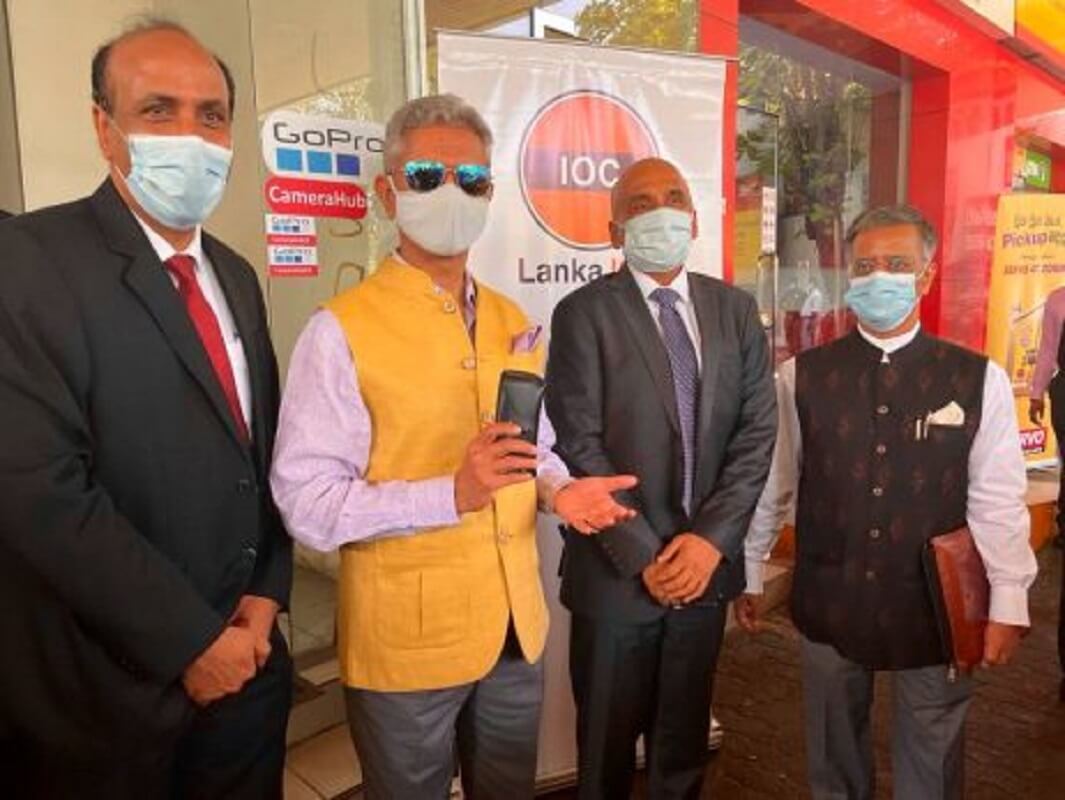 Sri Lanka finally lost the Hambantota Port as it ran into financial difficulties. The Port and more than 15,000 acres of land were given to Beijing for a 99-year lease. When the leases offered China an edge in utilizing it as a prospective important military port for its Indian Ocean fleet, India was justified to be concerned.
These and other agreements are noteworthy because they may represent previously unavailable possibilities to other international corporations or were obstructed by Chinese interests. For example, the Colombo Port's East Container Terminal (ECT) was scheduled to be sold to India and Japan, but Sri Lanka pulled out due to local opposition. When Indian External Affairs Minister S. Jaishankar visited Sri Lanka in January 2021, he voiced worry that China was to blame for delays in Colombo's decision-making on Indian investments in the country, particularly the ECT project.
The collapse in the Sri Lankan economy has thrown a wrench in Sri Lanka's plans for a prosperous future, which were supported by Chinese loans.
The rupee's depreciation resulted in higher-than-average food costs, which increased by 22% towards the end of last year. The administration released a divisive $1 billion relief package that increased municipal salaries while reducing food and pharmaceutical tariffs and provided cash help to the poor. President Gotabaya Rajapaksa, who is now on the defensive, urged Chinese Foreign Minister Wang Yi to restructure Colombo's debt obligations in January 2022 to ease economic pressure.
President Gotabaya Rajapaksa made his first foreign journey to India in November 2019 after understanding the limits of economic and geopolitical collaboration with China and the position in which Sri Lanka found itself. Other Sri Lankan leaders have paid a flurry of trips to Delhi.
To allay India's fears, Sri Lanka has not only attempted to balance its relations with the country but has also adopted India's first policy in October 2020. Furthermore, the Sri Lankan leadership recognizes that India has always been there for Sri Lanka when it needed it. The relationship with China could not be at the price of India.
Now, India and China are competing diplomatically for Sri Lanka's favour. If India wants to reduce China's grip on Sri Lanka and reclaim its traditional power, it must move quickly.
China has stepped in to help, giving a $1.5 billion credit line and a $1 billion loan. It has also pushed for the signing of a free trade deal between China and Sri Lanka, which China feels will help indigenous Sri Lankan goods. In addition, China contributed 2,000 tons of rice to help alleviate food shortages.
To its credit, New Delhi extended a $1 billion line of credit to Colombo for food, medicine, and other necessities. Harsh Vardhan Shringla, India's Foreign Secretary, recently reaffirmed that Sri Lanka is a critical component of Prime Minister Narendra Modi's Neighborhood First strategy, which aims to reduce anti-India sentiment and improve relations with regional countries.
As Sri Lanka struggles, India should embrace the idea of Neighborhood First and rebuild its relationship with Sri Lanka as a traditional partner. It should not seek economic concessions or bind Colombo in any way.
Instead, it should devise a Marshall Plan for the island's economically wrecked economy.
India must recognize the vulnerability of the situation. As a state with ethnic links to Sri Lanka, a deterioration in the island's status might result in large-scale migration of Sri Lankans to India. Some people have already begun to arrive on the Indian shore, and civil war refugees are still living in Tamil Nadu or have assimilated into Indian culture.
With 14.2% inflation undermining Sri Lankans' ability to buy essentials, India, which has the resources, should help with food, medicine, and other requirements. India had already given $500 million in petroleum, almost all of which had been used.
India, on the other hand, has the potential to perform better. It can work to expand the production of critical medications for which Sri Lanka lacks the capacity and strengthen Indian pharmaceutical manufacturing facilities in the short term while also working to improve Sri Lanka's own industry's power. Because 85 per cent of all pharmaceutical goods in Sri Lanka are imported, they are very susceptible to price variations.
While India negotiated a $400 million currency exchange with Sri Lanka in January and postponed $500 million in payment to the Asian Clearing Union (ACU), it may potentially enhance foreign direct investment and official development assistance (ODA) to Sri Lanka.
After China, India is the second-largest source of FDI in Sri Lanka, having invested $1.7 billion in oil and gas, tourism, real estate, and financial services between 2005 and 2019.
The Indian government has pledged $2.6 billion to Sri Lanka, according to the Indian High Commission, including $436 million in grant aid and $2.17 billion in lines of credit. Capacity-building, human resource development, and infrastructural development have been the emphasis of Indian assistance. Additional ODA might be considered for near-term humanitarian aid, agricultural development, and financial management.
The Sri Lankan economic crisis should serve as a cautionary tale for India. The Rajapaksas are invited to see their relationship with China as a tale of excess and learn from the faults of easy credit and short-sighted governance. While recognizing China's sustained presence and the strategic importance of Sri Lanka in India's ambition for a "string of pearls," India must take the chance to reclaim its historical dominance in the country. After all, the island's continuing instability will have ramifications in India, not China, but India will bear the brunt of the load.