STARTUPS
"Dedication, Focus, And Persistence"– The Young Entrepreneur Rahul Kumar Pandey's Mantra To Success.
"Dedication, Focus, And Persistence"– The Young Entrepreneur Rahul Kumar Pandey's Mantra To Success.

On a windy night, in a small village of karnal, a little girl lying on the roof of her house looked up at stars and wondered what it would feel like to be there, what it would be like to touch the stars. 30 years later that same girl lying on her roof was flying above it, so high that she could see stars in so near view that we humans could never see.
Just like her name "Kalpana" meaning 'the imagination' she dreamt and lived her dream, which could only have been a mere dream to others. Such is the power of the dream of Indians. It doesn't matter where you can from; it matters where your destination lies. But such was the dream of a girl back in 1965, now, dreams from small cities keep coming, millions of people out there want to pursue their dreams.
Some are just starting now, while others are exploring the middle way, some are wondering around the sphere while the others are harvesting their success. One such person, who is on the line of reaping his harvest that was long sowed, is Rahul Kumar Pandey. Rahul, an ordinary boy rooting from an orthodox background in the city of Patna is now the youngest self-made influencer marketing tycoon in India. It seems that history has re-repeated itself, re-telling, and re-writing a journey of Indian dreams in mysterious ways.
Rahul comes from a city called Patna in Bihar, where most people opt for a government job, but Rahul being a young mind freshly soaked with millions of dreams chose the other way. Civil engineering turned Digital market influencer; Rahul left his job in just 30 days, to follow his passion. But what made Rahul's plan success was that he didn't only follow his passion but also invested in them. Rahul worked night shifts and worked on day time for his dream, such was his passion. From taking freelance projects to tapping on the huge clientele, Rahul with his promotional and crisis management communication campaigns and strategy brought great results in his life as well as sectors he served.
Jotting down the puzzling pieces of entrepreneurship, Rahul finally commenced FNF MEDIA with just one intern in November 2017. This was the staring step to building the Bihar's first-ever influencer marketing agency. FNF MEDIA did start with a single intern but now has an unparalleled network of over 10,000+ influencers across the country from all major categories and digital platforms and a dedicated team who are focused and zesty.
Within three years, he managed to convert his agency's turnover of about 10 million rupees. Three years seems to be a very short period, but three years contain 1000+ days and for someone like Rahul who is pumped with passion and goal-oriented, every single day was an opportunity for something new change and time for growth! FNF MEDIA was even shortlisted for 'Startup of the Year in Influencer Marketing' by Silicon India Magazine, in 2019.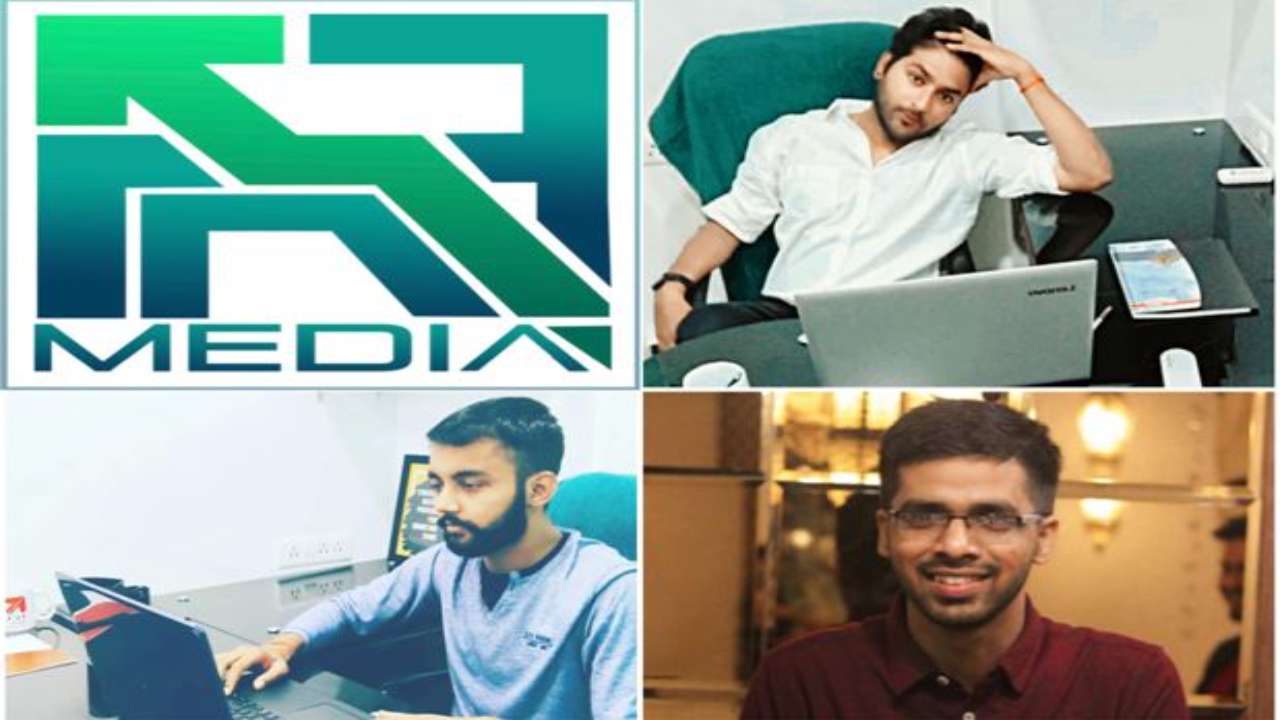 Rahul has set an example of how persistent and focused goals with dedicated investment can sprint you to success line. Rahul also held his helping hand in this COVID-19 pandemic by distributing 2000 sanitizers and masks for those in need with his teammates. His life journey from an ordinary man with dreams of becoming a successful entrepreneur at the age of 25 is inspiring. We salute his amazing hard work and dedication. Dedication, Focus, and Persistence being the key mantra for pursuing dreams in the modern world, we hope this paves way for many upcoming successes in this field from every corner of India.