Stories
Elon Musk's Attention Seeking on Twitter might cost him a fortune in court now.
Elon Musk's Attention Seeking might cost him a fortune in court now.
Elon Musk's fixation with tweeting has recently backfired and may ultimately make him liable to in court. Elon Musk withdrew from the agreement citing a lack of transparency over Twitter's purported bot issues. When the deal closes, Musk previously tweeted that he wants to "fight the spam bots."
In response to Musk's announcement that he intended to back out of a $44 billion purchase of the social media business, Twitter formally launched a lawsuit against him on Tuesday.
Elon Musk's fixation with tweeting has recently backfired and could ultimately make him liable to in court.
When Elon Musk decided to cancel the contract, he cited a lack of clarity over Twitter's purported bot problems.
In an earlier tweet, Musk expressed his desire to "fight the spam bots" if the transaction is completed.
Musk announced his plan to back out of a $44 billion purchase of the social media business on Tuesday, prompting Twitter to file a lawsuit against him formally.
The lawsuit listed several instances in which Musk declared his intention to acquire Twitter to eliminate spam accounts.
One is a text message Musk sent to Bret Taylor, the chairman of Twitter's board, on April 9, the day Musk declared his intention to purchase the social media business, in which he allegedly stated that "'purging false users' from the network needs to be done in the context of a private corporation."
A press release on April 25 to formally announce the agreement reiterated Musk's goal of "killing the spam bots."
"Musk issued a stern warning to "fight the spam bots" in his press statement announcing the agreement on April 25, 2022. However, as the market weakened and the fix-price agreement lost its allure, Musk changed his story, abruptly demanding "verification" that spam was not a significant issue on Twitter's platform and claiming an urgent need to conduct "diligence" he had specifically sworn off conducting "the complaint claims.
Twitter's legal team claimed that Musk's tactic "is a model of hypocrisy."
This would not be the first time that Musk's propensity for tweeting had cost the Tesla CEO his job.
The SEC filed a lawsuit against Musk in 2018 for deceiving investors after Musk tweeted that he had "financing secured" to take Tesla private for $420 per share.
Musk was abruptly compelled to resign as chairman of Tesla, the business he established, and to pay a $20 million fine as part of a settlement deal.
Elon Musk reacts after Twitter sues him with "Oh, The Irony Lol."
As Twitter tries to hold Musk to his agreement to pay USD 54.20 per share for the business, the lawsuit marks the start of what could be a protracted legal struggle.
Elon Musk, the CEO of Tesla, quickly responded to the lawsuit accusing him of breaking the USD 44 billion contract.
Musk rushed to the microblogging site shortly after learning that Twitter was suing him and merely tweeted, "Oh the irony lol," in response to the news.
Although he did not specifically reference the lawsuit in his tweet, it was clear that he was alluding to it, given that Twitter reportedly did not even want to finalize the agreement back in April.
According to The Verge, the lawsuit charging Musk with hypocrisy was submitted on Tuesday to the Delaware Court of Chancery.
Twitter said in the lawsuit that it brought the case to "enjoin Musk from further breaches, to require Musk to comply with his legal duties, and to require consummation of the merger upon satisfaction of the few remaining requirements."
As Twitter tries to hold Musk to his agreement to pay USD 54.20 per share for the business, the lawsuit marks the start of what could be a protracted legal struggle.
They also said that Musk tried to back out of the agreement, which needed a "substantial adverse effect" or breach of contract, and is being defended by M&A powerhouse Wachtell, Lipton, Rosen & Katz. According to the lawsuit, "Musk had to try to conjure one of those."
Musk and his crew posted a statement last week announcing the cancellation of the USD 44 billion deal. Due to many violations of the acquisition agreement, Musk decided to halt the transaction.
In an agreement worth roughly USD 44 billion, Musk and Twitter agreed to be acquired in April at USD 54.20 per share. Musk, though, placed the deal on hold in May so that his team could examine Twitter's assertion that fewer than 5% of accounts on the platform are spam or bots.
Back in June, Musk publicly charged the microblogging platform with violating the terms of the merger agreement and threatened to walk away and cancel the purchase of the social media firm if it did not give him the information he had asked for regarding spam and phoney accounts.
A few days ago, Musk made fun of twitter for starting a legal dispute to compel him to buy the business. Musk posted four photographs of himself laughing on Twitter. "I couldn't purchase Twitter, they said. Then they wouldn't reveal information on bots. In court, they now want to order me to purchase It. They are now required to reveal bot information in court."
How much would Twitter Inc. be worth if Elon Musk did not buy it?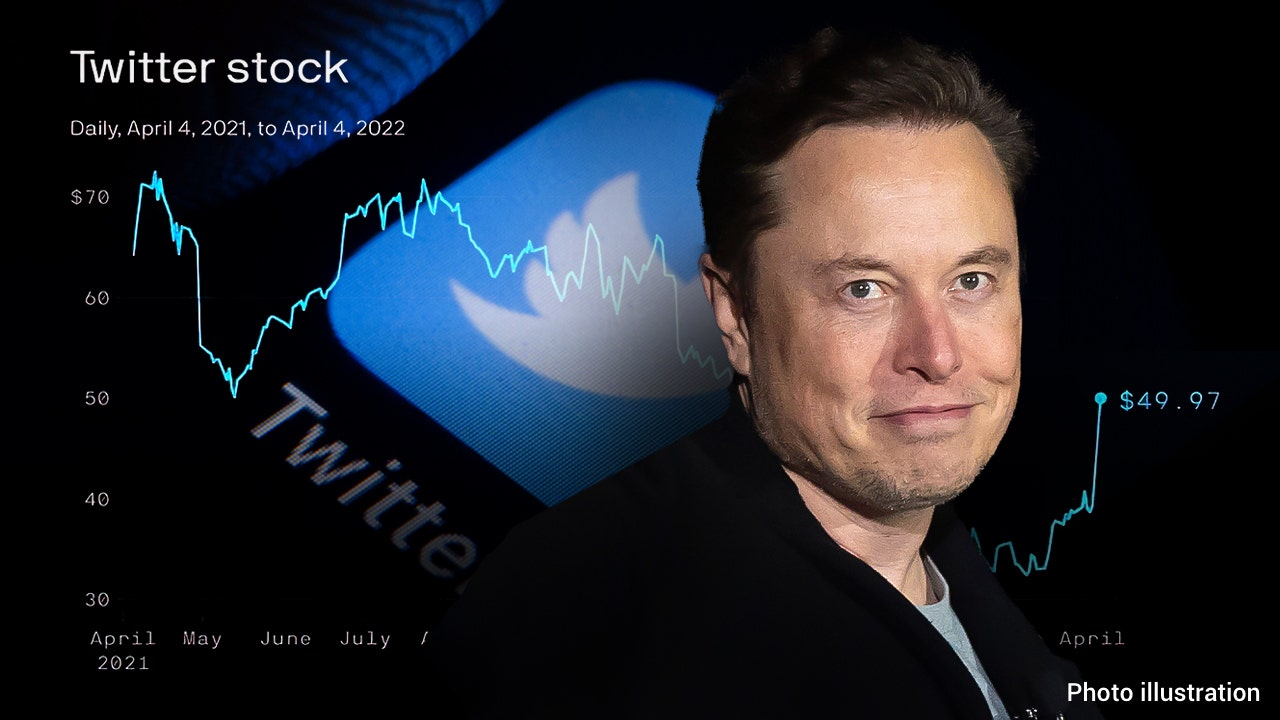 Is one query that might be significant and that everyone around you must be wondering about. What would happen to the shares if Twitter declared today that "we have agreed to terminate our arrangement with Elon Musk with no money crossing hands, never mind"? Well, that would happen. I'm not sure how much. But let's suppose it would trade at $25 per share, which would be Twitter's standalone value, just to put a price on it. 1 Even though it isn't actual counsel or an estimate, having a placeholder is useful.
Twitter is worth approximately $44 billion at Musk's $54.20 offer price; at $25, it would be roughly $20 billion. $24 billion, or $29.20 per share, makes up the gap. Musk is paying $24 billion more than Twitter would be worth on its own. Or he's not. He committed to buying Twitter in April, and he revealed that he would try to back out of the agreement last Friday. We discussed this on Saturday.
Keep in mind that Twitter should, in principle, not care whether the purchase is completed or not or whether Musk writes the company a check for $24 billion. Twitter could distribute the $24 billion difference to its stockholders as a dividend if Musk paid Twitter the amount in cash. They would have $29.20 in cash and a share of stock for $25 instead of $54.20 in cash and should be just as content.
That is the typical remedy for contract breach under contract law. The term for it is "expectation damages." Musk may be made to pay the $29.20 difference in court if he agreed to purchase something for $54.20, refused to do so, and then later sold it to someone else for $25. In this scenario, the seller would have to turn around and sell the item to someone else.
Since merger agreements are contracts, a seller who a buyer duped could theoretically sue for expectation damages; in reality, damages are frequently limited by merger agreements.
In particular, Section 8.3(c) of the Twitter merger agreement states that Twitter can only seek $1 billion in damages from Musk, which is also the amount of the reverse termination fee Musk may be required to pay Twitter in some situations.
Therefore, if Musk is sued by Twitter for damages and has no valid basis to back out of the agreement—which I believe he does not, despite his arguments in court—Twitter can only recover up to $1 billion. Its estimated actual damages are around $24 billion. The capped damages are insufficient to make up for Twitter's lost business.
But Twitter offers a superior alternative, as we outlined on Saturday. It can file a lawsuit for individual performance and urge a Delaware judge to require Musk to pay $44 billion to complete the transaction and acquire Twitter, not just $1 billion or $24 billion.
Specific performance is not the most frequent remedy in contract law. For the reasons we discussed on Saturday, there are several reasons why it would be particularly challenging in this case. This is more contentious and involved than suing for damages.
Nobody wants to force a man to purchase a business that he doesn't want to do so because it is such a dramatic action. While each party "agrees that it will not object to the granting of an injunction, specific performance, and other equitable relief on the basis that any other party has an adequate remedy at law or that any award of specific performance is not an appropriate remedy," the merger agreement does state that Twitter is entitled to specific performance of Musk's obligations.
Therefore, if this dispute goes to court, the court has three options:
Accept Musk's request and permit him to cancel the agreement without incurring any fees.

Accept the argument that Musk is obligated by his contract and order him to pay $1 billion in penalties for breaking it.

Accept that Musk is obligated under the terms of his contract and then order specific performance, forcing him to fork out $44 billion to acquire Twitter.

The first alternative will not only be disregarded by me because I believe it to be implausible but also because it functions in the same way as the second.
Letting Musk walk away for $0 is not much different from letting him walk away for $1 billion on the scale of Twitter's market capitalization or Musk's wealth. In either scenario, Twitter is in trouble, and Musk is fine.
Therefore, the lawsuit's outcomes are essentially black-or-white: either he pays $44 billion and acquires Twitter, or he pays nothing to nothing and does not. And nothing exists in the middle. A judge cannot order you to purchase because doing so would be cruel to everyone. Instead, the judge may request you to pay $10 billion in damages as compensation and a warning. Nope! One billion dollars or $44 billion.
However, the potential repercussions of litigation are also dreadful. The rule of law and the predictability of Delaware merger agreements are undermined by allowing the wealthiest man in the world to exit a deal for a small cost because he got tired of it. However, it seems awful for the buyer, the employees, the consumers, and the world to force an unhappy buyer to control a large public corporation with thousands of employees and an outsized effect on politics and culture. Neither of these results is desired. 6 But in court, these are the only options available.
However, they are not the only outcomes that could occur worldwide. In court, there are no other outcomes than these two. If Twitter and Musk engage in a protracted legal battle and a judge issues a final ruling, it will be for either $1 billion or $44 billion. However, the two sides have a lot of incentive to try to reach an agreement because the outcomes are so starkly different, so binary, and so awful and because no one is entirely certain which one it will be.
Musk has two alternatives for settling the dispute: either walk away for a greater sum or purchase for less.
Musk and Twitter may decide to complete the transaction for a price of less than $54.20 per share. I don't know what the number is. Significantly more than the $25 or so per share I had before predicted Twitter would be valued without Musk. More than Twitter's $36.81 Friday closing price when Musk tried to break the deal. It is currently difficult to imagine Musk agreeing to pay $52.69 for something, despite the fact that these renegotiations rarely take place and often result in very little price reductions. Because Twitter wants a little price cut ($52?) while he wants a significant one ($35), making arrangements could be difficult.
They will, nonetheless, sign a modified merger agreement at the cheaper price if they accept the new pricing. I would anticipate it to be strict: Twitter won't be taken advantage of once more by Musk's sloppy contract management, and if they agree to the new price, Musk would essentially have to waive all of his closing requirements and give up the damages cap. A one-page statement stating that Elon Musk will acquire Twitter for $46.90 in cash regardless of the situation will need to replace the merger agreement. (Recently, we talked about Thoma Bravo's attempt to back out of its acquisition of Anaplan Inc. because the case was almost as flimsy as Musk's claims here.
Thoma Bravo waived most of its closing conditions in exchange for Anaplan agreeing to a 3.4 per cent price drop or the equivalent of $52.35 a share in this transaction. The deal closed last month.)
But does anyone at Twitter genuinely want Musk to acquire the company? Repricing the deal may benefit the shareholders, who would cash out of this mess, and its senior executives, who will receive severance payments (and get to stop being the executives). Still, it appears terrible for the company's staff and users. To have someone who despises Twitter, the rest of the world reluctantly purchases it.
They could also decide that he won't complete the transaction but will pay Twitter more than $1 billion to back out instead.
(And after that, Twitter will use the funds. Hire back all the individuals who left due to the agreement? Provide a dividend? Do a share repurchase?) Once more, the bid/ask appears large: Musk would suffer twice as much from paying $2 billion as from paying $1 billion, but Twitter would still suffer more from receiving $20 billion than from actually consummating the acquisition.
But if they can come to an agreement where Musk pays Twitter $5 billion, $10 billion, or whatever to leave, that sounds preferable to me than having a displeased Musk purchase Twitter for less money. You could legitimately object.
That contract would specifically give Twitter's board and management control over running the social media platform, and I don't get the impression that they share Musk's desire to run Twitter. Would you? Investors would receive some cash, but they would still own shares of Twitter and have to trust that the company's current management could successfully manage it despite all of the distractions (including the bot issue).
However, these outcomes are better than the binary outcomes in court, so I think it would be okay if one of them occurred. Everything is awful. Musk might at least appease Twitter's shareholders if he sent them a check for considerably more than $1 billion. Twitter's stockholders would not be made whole in this case. He might also feel a little repentance and decide to quit acting like he's buying publicly traded companies to stir up trouble. And Twitter would continue to exist, which, as you may know, has the potential to be both better and worse.
Of course, there are difficulties with this. Elon Musk is wealthy, eccentric, and unyielding; he may not give in even when it's in his best interests. The boards of Twitter are in a difficult position since they face intense scrutiny, have a solid legal case, and risk being sued by angry shareholders if they agree to anything less than precise performance at $54.20 per share, even if doing so is in the best interests of shareholders. There is little reason to believe that this agreement will settle sensibly now because nothing about it has been very sensible thus far. It would be fantastic, though.
Commitment Aversion?
All evidence points to Musk's lack of genuine interest in Twitter. Even if the issue with the site wasn't technology or headcount as such, he spoke of layoffs and targeted senior Twitter executives in a nation known for keeping talent. Only profitability has been notably lacking for Twitter. A credible challenger would not have declined a board seat as Musk did. Above all, he backed out after being given the information on fictional accounts he requested.
Given his tech expertise, one may have predicted that Musk would address a technological challenge after taking over the business, not before. He appeared to be there to address a problem rather than contribute to it. His actions imply that the tantrum about the "false accounts" was more of an escape hatch. Commitment anxiety? Perhaps.
Critics contend that Musk's brand of free speech fosters hate crimes and the targeting of LGBTQ activists, raising doubts about his sincerity and motivation as a "free speech" warrior.
The main thing to keep in mind is that, while being a digital platform, Twitter is primarily about people.
A nerdy tyrant like Musk is accustomed to things that are submissive and have predictable characteristics, whereas real people, particularly democratic ones, are challenging to manage.
It's essential to remember that between April and June, the market value of both Twitter and Tesla shares, which make up the majority of Musk's fortune, decreased by more than a quarter. You may contend that the markets may have believed Musk's decision was terrible for both Tesla and Twitter, even though it occurred in the context of high inflation and the Ukraine crisis. Even though Musk had secretly purchased a 5% interest in Twitter since January, his buyout offer didn't start until April.
Because he delayed revealing his purchases of Twitter stock, Musk also ran the danger of regulatory action. The conflict was despicable from the start.
Attention-seeking Has a Price
Musk was outside his familiar Silicon Valley/Wall Street turf when he attempted to take over Twitter, whether it was due to money, people, or politics. As Twitter plans to sue him for his abandoned attempt that harmed the platform's health, a significant battle could be in store.
It is essential to keep in mind that the Twitter board had a "poison pill" strategy with a shareholding plan, under which acquiring the new shares of the firm to take control would have been prohibitively expensive, even though it had given Musk a board seat and later the entire company.