Stories
Instagram clone, BeReal's popularity is exploding
Instagram clone, BeReal's popularity is exploding
It's like the weather when it comes to social media trends. Snap was a big deal when it first came out, don't you remember? And what about Yik Yak's short reign on everyone's phone? Despite TikTok's glory, BeReal will steal the spotlight from it soon. As ironic as it may seem, the growth of BeReal has been partly fueled by TikTok users. BeReal has climbed from 11th to 7th on the Play Store since we last looked at it a month ago. This may spell doom for the app now that it's caught the attention of Facebook owner Meta.
What is BeReal?
It's not hard to understand how BeReal operates if you're unfamiliar. Each day, you will receive a notification to take a photo. The front camera will take a picture and your rear camera will take a picture a couple of seconds later. The photo can be taken within two minutes to encourage candid images. The front and rear photos will then be laid over each other by BeReal.
Share your photo with your friends after you take it. After your two-minute window, you'll be able to see their posts the next day. Sharing a selfie as a reaction to your friend's post is also an option.
By using these unusual shooting windows, people can share real-life moments rather than handpicked ones from parties or special dinners. Casey Neistat of YouTube fame came up with a similar app called Beme in 2016, which supposedly helped users stay focused by making them hold their phones to their chests while recording videos. 
In 2018, CNN shut down the app after buying it later that year.
It took BeReal two years to establish a user base and persevere with its format, which Beme lacked. Over 10 million users use BeReal daily, according to a job posting on the app. According to recent reports, Snapchat has about 350 million daily active users – an ambitious goal. However, the company's job posting also outlines the company's goal of increasing this number to over 100 million.
The gimmick purity of BeReal may be a strategy to attract enough people before pursuing commercial partnerships and larger business moves. Like Snapchat, BeReal may draw customers with its gimmick purity similar to Snapchat's disappearing messages. There was a lot of hype and a lot of activity around Clubhouse, which launched around the same time BeReal did, but that has since cooled down, and it has now begun to experiment with new features to make its platform more engaging. As the novelty of BeReal fades, it will have to fend off its competitors and stand on its own feet once the TikTok interest has subsided.
Will Instagram go "Candid?"
A ripoff-loving app like Meta is quickly hopping on BeReal's bandwagon. The "Candid Challenges" feature for Instagram appears to be under development by Meta. It even copies BeReal down to every detail, giving users only two minutes to take and share a candid. Allessandro Palluzzi discovered it by searching for "reverse engineering" sites.
During a phone interview with Engadget, an Instagram spokesperson described the feature as an "internal prototype" that has not yet been tested by users. If Instagram doesn't announce this soon, we'll eat our phones.
There have been no formal announcements of Twitter or TikTok clones, however, it wouldn't be surprising if they did. In light of its disastrous attempt at copying Snapchat's stories and Elon Musk's ongoing buyout drama, Twitter, specifically, might see BeReal candid shots as a fit for its microblogging platform.
The future of BeReal is uncertain, despite its popularity. Are its existing properties likely to conflict with its plans, as with so many other successful startups? Are 15 minutes in the spotlight going to be short-lived, like Clubhouses? It might be refreshing to see real faces and real filters instead of airbrushed ones on Instagram, but BeReal might be a little too real.
Visit the Play Store to download BeReal. Don't forget to practice taking your selfie before you begin; you'll only have one chance every day.
The daily active users of BeReal surpass 10 million
More than 10 million people use BeReal every day. Over a year ago, the app had 10,000 users.
This month, BeReal updated its online jobs board with the figures. Also mentioned in the update is that the company has fewer than 30 employees and intends to reach more than 100 million users.
As of July 31, 7 million daily active users had signed up for the photo-sharing app, up from 2 million in January and 10,000 in March 2021.
A 295 percent increase in users was recorded for BeReal in July compared to January and a 78,900 percent jump compared to March last year.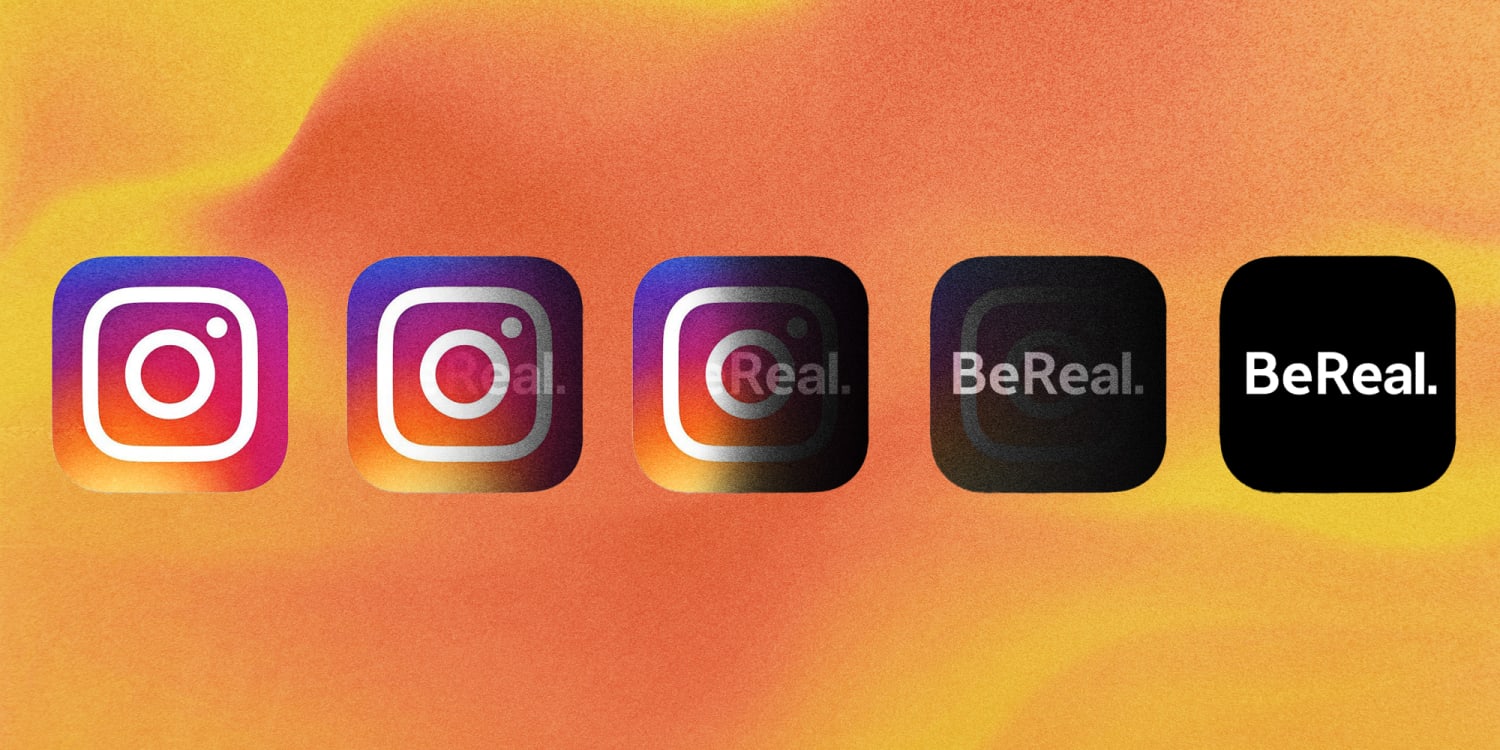 Despite TikTok's recent dominance on Apple's App Store charts, Bereal is still ranked number one in the U.S. on Apple's App Store charts.
Gen Z users aren't the only ones who enjoy BeReal in the U.S., which is its biggest market. Previously Instagram-loyal millennials are also attracted to BeReal.
BeReal's U.S. users in the 25-44 age group accounted for 55% of all users in May, according to data platform data.ai.
An app that has existed for two years has suddenly experienced such an upsurge in popularity in the last year, for no apparent reason. Bereal, however, saw such an increase during a period of widespread irritation over Instagram's redesign for the TikTok competition.
It has become increasingly haphazard to share photos and videos on Instagram, and lastly, it has become more of a photo-sharing app than a photo-sharing app. Therefore, BeReal had the perfect opportunity to grow while Instagram chased TikTok.
Social media users had predicted that Instagram would copy BeReal now that it was on the rise.
It has recently added a Dual camera feature that allows users to record content with both their rear-facing and front-facing cameras at once, as well as a Candid Challenge Feature that prompts users to take spontaneous selfies – both of which are very similar to BeReal.
The world's most popular photo-sharing app remains Instagram. BeReal's future success could depend on how fast it attracts users in the next six months.
edited and proofread by nikita sharma