Stories
White House Backs Senate Plan To Strengthen US Power To Ban TikTok
Data security is the main issue cited by authorities for banning TikTok, particularly worries that user data can get into the hands of the Chinese government.
White House Backs Senate Plan To Strengthen US Power To Ban TikTok
US House Foreign Affairs Committee decided to provide President Joe Biden the authority to impose the most stringent social media app restrictions in the country by outlawing Chinese-owned TikTok. By a vote of 24 to 16, lawmakers approved the legislation giving the administration additional authority to outlaw the ByteDance-owned app and other security-risky applications. Around 100 million Americans use this app.
"TikTok poses a risk to national security. Action is required now "said Republican committee head and bill sponsor Congressman Michael McCaul. "Anybody who has the Chinese Communist Party's (CCP) TikTok app downloaded on their smartphone has provided the CCP a backdoor to all of their personal data. Their phone has a spy balloon in it."
Democrats rejected the Bill, arguing that it needed more time for deliberation and expert input and was hurried. The Bill provides Biden the authority to prohibit any transactions with TikTok, which may block anybody in the United States from accessing or downloading the app on their phones. The Bill is vague on how the ban would operate, though. Moreover, the Bill would call on Biden to place a ban on any organization that "may" send sensitive personal data to a body under Chinese influence.
Because to concerns that user data may get into the hands of the Chinese government and jeopardize Western security interests, TikTok has come under growing pressure in recent weeks Furthermore, TikTok has been forbidden from being installed on state-owned smartphones by more than 30 US states, Canada, and European Union policy authorities.
Before the Bill can be sent to Biden, it must be approved by both the democratically controlled US Senate and the whole House. After the decision, a spokesman for TikTok declared that a ban would prevent the transmission of American culture and values to the billion users of the program globally.
The Biden administration remained silent on whether or not it supported pushing through with the Bill and refused to confirm if it thought Biden now has the legal authority to outlaw TikTok. "TikTok creates a challenge and an issue – and so we have concerns about it as it relates to the data of Americans," White House spokesman Karine Jean-Pierre said.
The committee's leading Democrat, Congressman Gregory Meeks, stated that he vehemently opposed the measure but recognized the issues with TikTok. "The Republican propensity to suppress anything it fears, from books to speech, appears unrestrained," Meeks said, adding that the Bill would call for the administration to censure TikTok and other affiliates of TikTok's parent firm.
The Committee on Foreign Investment in the United States (CFIUS), an important national security commission of the US government, unanimously recommended that ByteDance sell TikTok in 2020 due to worries that user data might be sent to China's government. For more than two years, TikTok and CFIUS have been talking about data security measures.  TikTok denied claims of espionage and claimed to have invested more than $1.5 billion in strict data security measures. Meeks wants the discussions to go on.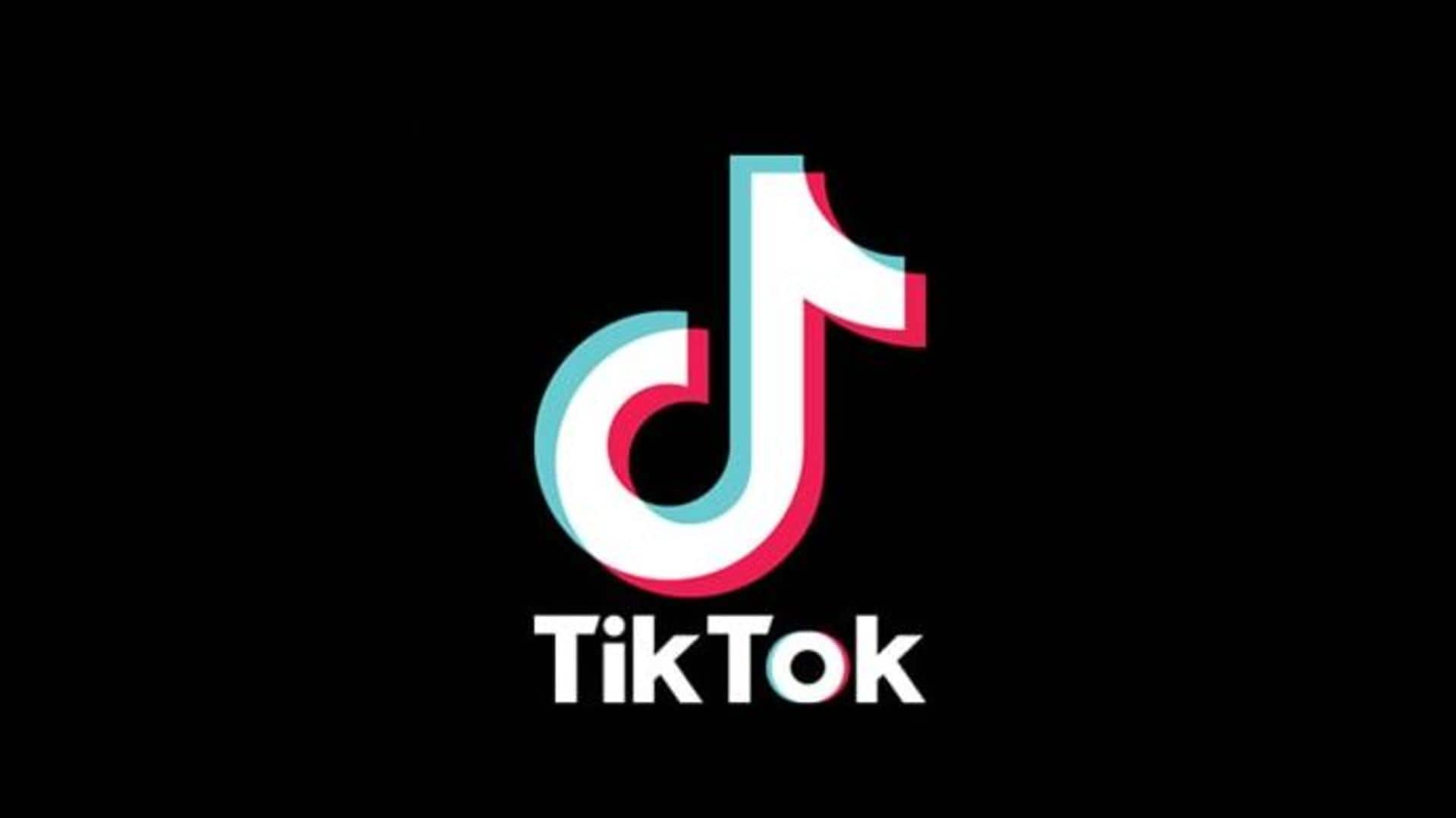 Meeks said that the Bill's "dangerously" extensive limitations on data exports to China would necessitate US penalties against Korean and Taiwanese firms  As "a major breach of our First Amendment rights," the American Civil Liberties Union urged Congress to reject the Bill. Following the decision, McCaul told Reuters that he anticipates the House will vote on the Bill this month. Shou Zi Chew, the chief executive of TikTok, met with senators on Capitol Hill last month and is scheduled to testify before the US Energy and Commerce Committee on March 23.
Why has TikTok been prohibited?
Data security is the main issue cited by authorities for banning TikTok, particularly worries that user data can get into the hands of the Chinese government. Aynne Kokas, professor of media studies and director of the East Asia Center at the University of Virginia, told ABC News that these worries center on both potential threats to American national security and the commercial advantages enjoyed by Chinese companies that might obtain access to the information.
Significant national security concerns exist over Chinese companies that are collecting data in the United States and what they may do with it. There are many of users on TikTok. Deputy Attorney General Lisa Monaco stated at a panel discussion earlier this month that businesses doing business in China must abide by the rules requiring them to disclose information with the government.
The main reason, she added, is that China has made it obvious that it wants to influence and advance technology usage and standards that favor its interests. "There's a reason we should be quite worried," However, some government representatives have expressed concern that the Chinese government may utilize TikTok to disseminate fake material, thereby affecting political debate and election results. There are issues with TikTok's lack of algorithmic openness and the potential for false and misleading information, according to Kokas.
Which nations have outlawed TikTok?
Several nations have put limitations on TikTok. TikTok and hundreds of other Chinese applications were completely banned in India in 2020 due to worries about data privacy and national security. Because to the dissemination of information considered unsuitable by authorities, TikTok has been temporarily banned for all users in Indonesia, Bangladesh, and Pakistan.
TikTok has now been outlawed globally on devices that are provided by the government, joining the United States. Such regulations have recently been implemented by Canada and the European Union. Last year, Taiwan prohibited the software from being used on official devices. "We appreciate that some governments have wisely chosen not to implement such bans due to a lack of evidence that there is any such need," TikTok said in a statement to ABC News in response to the government device bans.
The business continued, "We share a shared purpose with governments who are concerned about user privacy, but these prohibitions are foolish and do nothing to promote privacy or security.
Will TikTok be fully banned in the US?
TikTok has been subject to state and federal limitations in the United States up to this point, although none of these prohibitions have gone beyond prohibiting the app from being used on devices that are provided by the government. There is a great deal of rationale behind government gadget restrictions, according to Kokas. Due to the fact that they are government-owned equipment, it is not subject to the same discussions concerning free expression.
According to a statement made by the Biden administration, entities within the government have 30 days to verify that TikTok is not installed on any hardware used for official activity. Olivia Dalton, the senior deputy press secretary for the White House, told reporters, "We'll continue to look at further steps that we can take."It includes how to continue collaborating with Congress on this subject."
TikTok responded to the United States' restriction on the use of the app on devices used by the government by telling ABC News: "Without any debate, the federal government banned TikTok in December, and regrettably, other countries across the world have adopted that strategy. These restrictions are merely political theater." The business stated, "We hope that Congress will investigate solutions that won't have the impact of silencing the voices of millions of People when it comes to resolving national security concerns regarding TikTok beyond government equipment.
The House Energy and Commerce Committee said last month that TikTok CEO Shou Zi Chew will testify before the committee in March on the company's data security procedures. More than half of the states in the United States are considering a ban on TikTok on devices used by the government.Yet, some legislators and activists have pushed for the prohibition to be applied to all Americans. A proposal that would give Biden additional authority to prohibit TikTok is being considered by the US House Foreign Affairs Committee.
Years have been spent by the Committee on Foreign Investment in the United States examining TikTok, which might result in the app being banned or the company's U.S. operation being forcibly sold. Despite the rising support among legislators, experts told ABC News that the possibility of a total U.S. ban remained low. highlighting the significant amount of government involvement that the private sector would require. They also cautioned that if such a transfer did take place, it would be challenged in court.
Because we have a right under the First Amendment to acquire information, even from nations that are our adversaries, I'm skeptical such a restriction would survive constitutional review in the U.S., according to Anupam Chander, a professor of law and technology at Georgetown University. The American Civil Liberties Union expressed resistance to a total ban of TikTok in a letter to federal legislators on Monday. "Government must not ban whole platforms and deny Citizens their constitutional right to freedom of expression," declared Jenna Leventoff, senior policy counsel for the ACLU.
edited and proofread by nikita sharma