Stories
A Sad Saga In 2020: YES Bank Stock Trading and its Investors
A Sad Saga In 2020: YES Bank Stock Trading and its Investors
This is for those who are involved in retail investments. If you have recently or already invested, you must know stocks like Yes Bank. A bank that was the fourth largest private sector bank in the country. 400 rupees was once its share value when the bank was its peak. But in just one or two years, this stock lost all the investors' earnings. Especially last year when the stock of the bank has stooped down to Rs 28 an all-time low. When the opportunity knocked their doors, the greed of the investors rose and, in this greed, they lost whatever they had earned.
How to judge profit and loss in a stock?
There is a very well-known opinion of analysts in the stock market about YES bank fiasco. The opinion is that you invest in companies that have good management, balance sheet, and governance. Also, don't be tempted by its current situation. That is, if you get an average return then you should leave. This is because the higher the returns you expect, the greater the risk. But it is seen that most investors get caught in greed. Today if a stock is at Rs 10, then they see it at Rs 12.
Also, they invest when the shares reach very expensive levels. Or, for the lure of double overnight, bet on stocks with cheap 5-10 rupees. As seen recently. New and retail investors have placed bets on these stocks.
How was the share of Yes Bank?
The stock was at Rs 28 a month ago and today stands at Rs 11.10. It raised around Rs 13,000 crore last week through FPO. The FPO was priced from Rs 12 to 13. Now, this share is even below that. That is, people who bought into FPOs are also at a loss. Those who would have bought before that are also at a loss. So, who all would be benefited from this move?
Who made a profit in Yes Bank's FPO
SBI has earned the most benefit. This is because when YES Bank's stock fell to a low of Rs 5.55 in March, many banks invested money in SBI's consortium. SBI got the highest share of more than 48 percent. Along with this were Axis, ICICI and other banks. SBI reduced its holding in FPO to 30 percent. It levied Rs 7,250 crore at Rs 10 per share in March.
Now four months later, SBI sold more than 18 percent stake in FPO for 13 rupees. That is, he got a return of 20-25 percent in four months. However, other banks have also sold stakes.
Who suffered at Yes Bank?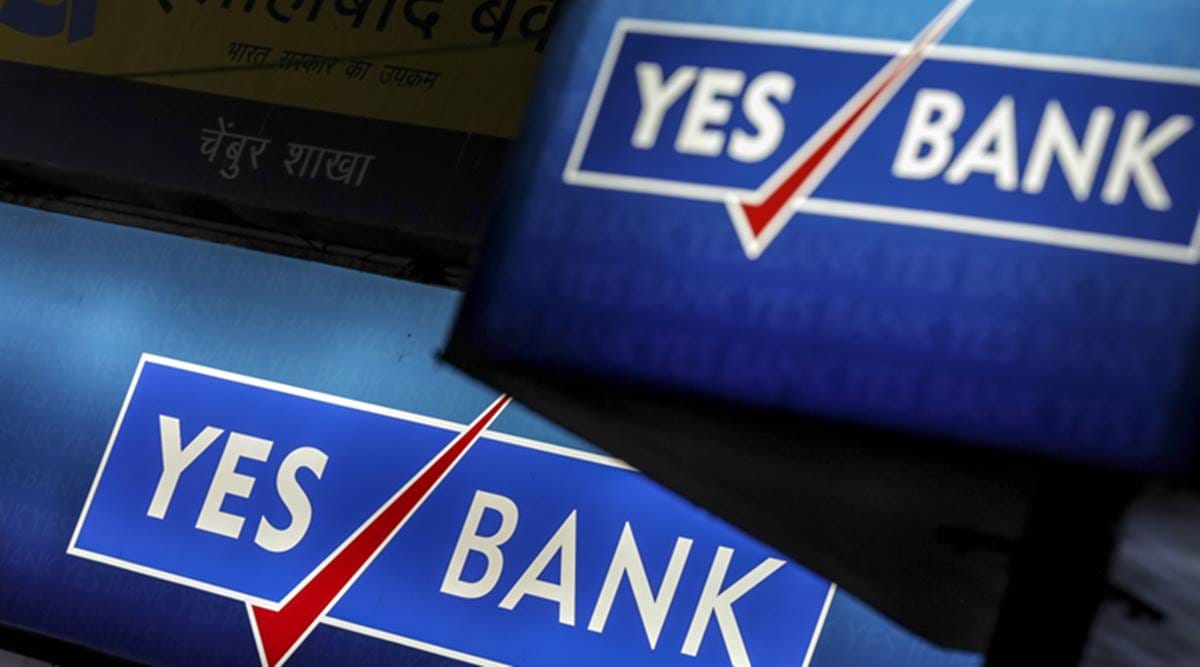 YES, Bank has suffered mainly from retail investors. Many investors put money in it when the stock was up to 400 rupees or 300 rupees. When the stock started falling from there, many investors invested thinking that now they are getting at half the price and will get returns. In this way, investors continued to invest in it. Even at 30 rupees, 50 rupees, 80 rupees were purchased. But the matter was reversed when SBI bought a stake in it. Here the stock of 5 rupees once again reached 89 rupees in 10 days. This is where investors got trapped again.
Investors thought that this stock would now go back to 200. But those who raised the stock from 5 to 89 immediately exited. The stock has returned to the same level today.
Why did the stock fluctuate so much?
Yes, Bank needed money from the beginning so that it could work as per RBI rules. When its need for money is now fulfilled through FPO, then why is the stock falling apart? According to analysts, in this, SEBI should investigate on what basis this 5 rupee share went to Rs 89 and then on 11 bases. If it went to 89 in the name of SBI, then SBI is still in it. But why is the stock falling apart?
What is the view of SEBI
By the way, the news is that SEBI is investigating some brokers in FPO. The reason was that a lot of shares were sold in it before the FPO opened. A month ago it was at Rs 28 a share. 10 days ago it was at 18 rupees. After all, why did this stock fall to Rs 11 even after FPO.
The stock has been falling continuously since seven trading days
YES Bank shares have fallen for the seventh consecutive trading session. YES Bank shares have fallen below the FPO price. It is getting lower circuits every day. YES Bank shares have fallen 76 percent so far this year. YES Bank shares have fallen 56 percent since the FPO's floor price was released.
There is a possibility of a loss of Rs 2,800 crore
Today's day is extremely important for Yes Bank. This is because the bank's result is also going to make headlines today itself. The bank expects a loss of Rs 2,800 crore in the June quarter. The bank will use the funds raised from the FPO to expand the business. These include solvency, capital adequacy ratio, and regulatory requirements. Earlier last week, on Thursday, Yes Bank shares also saw a 20 percent lower circuit.
Institutional investors (QIBs) who bid for Yes Bank's FPO include SBI, LIC, IIFL, HDFC Life, Punjab National Bank, HDFC Mutual Fund, Union Bank, Bajaj Holdings, Avendus Wealth Management, IFFCO Tokyo General insurance, etc.
IFFCO Tokyo General insurance,