Top 10 Promising & Scalable Startups In Surat
Nasscom and Zinnov on Friday stated that there were more than 2,250 startups in 2021, more than 600 more than in the previous year.
As measured by the study 'Indian Tech Startup Ecosystem: Year of The Titans,' the Indian startup base continues to experience steady growth as investors' confidence rises, startups leverage deep tech, and untapped talent pools are spurred on.
Approximately USD 24.1 billion was raised by startups in 2021, twice as much as before Covid.
There were three times as many high-value deals in 2018 (deals over USD 100 million) than in 2020, demonstrating higher investor confidence and commitment in dealing with a pool of 2,400 angel investors willing to take significant risks.
While foreign direct investment in startups is primarily concentrated in the US, worldwide participation is also increasing. For example, at least one Indian investor was involved in 50 percent of the deals.
Startup valuations grew twofold from 2020 to 2021, with USD 320-330 billion. This demonstrates how this industry continued to grow and recover during the pandemic.
THE WEBSITE NOTED THAT over USD 6 billion in IPOs are expected to be raised through public markets in 2021.
The ecosystem has provided 6.6 lakh direct jobs and 34.1 lakh indirect jobs in the last decade, significantly growing direct and indirect job opportunities. In addition to creating many positions, many industries have experienced a net gain in employment, including banking, edtech, financial services, and insurance (BFSI), retail and retail tech, food tech, logistics, SCM (supply chain management), and mobility.
The report said that indirect jobs have also recovered due to internet commerce, freelancing, and service industries.
Thanks to our present government's support and encouragement of startups, India is flourishing with its resources, workforce, and talent. In January 2016, India's Honourable Prime Minister, Mr. Narendra Modi, launched the #StartUpIndia initiative to achieve a colossal turnaround in its Startup ecosystem.
There are increasing numbers of startup success stories from Tier-2 cities like Surat that have succeeded in solving problems with innovative approaches in sectors such as education, healthcare, agriculture, blockchain technology, Fintech, etc. As a result, according to a global economic research report, Surat is set to be the world's fastest-growing city.
It has been demonstrated that Indian startups across a diverse range of industries have demonstrated resilience and dedication in 2021. In addition, India's digital economy has thrived under Nasscom President Debjani Ghosh's leadership, and the ecosystem has grown immensely.
Record-breaking funding round, the emergence of more unicorns, and the creation of new jobs in the near term suggest that the Indian startup ecosystem's future is even brighter in the years to come.
The Indian startup ecosystem had the highest growth rate among those in the UK, US, Israel, and China in 2021, and Zinnov's CEO Pari Natarajan pointed out that the country has the most seed stage, late-stage, and startup deals.
According to Natarajan, Indian companies have been incredibly successful in selling into global markets, particularly in global SMEs and developer ecosystems.
"Indian digital-native startups serve as great examples of what digital-native companies can achieve. Natarajan said there is so much potential in the Indian startup ecosystem over the next decade. "I believe we are just at the dawn of it. It's day zero, and we're super excited about its potential," he added.
The report cites factors such as building 'Bharat,' investing in the country, getting talent to work in emerging hubs and supporting the ecosystem for entrepreneurs to build businesses.
Entrepreneurs are offering solutions that can benefit the entire country while emphasizing basic needs, localization, and delivering equal opportunities for all.
In India, the established startup centers include Delhi-NCR, Bangalore, Chennai, Hyderabad, and Pune. However, the report added that 29 percent of all startups are based outside the advancing startup hubs such as Jaipur, Kochi, Kolkata, and Chandigarh.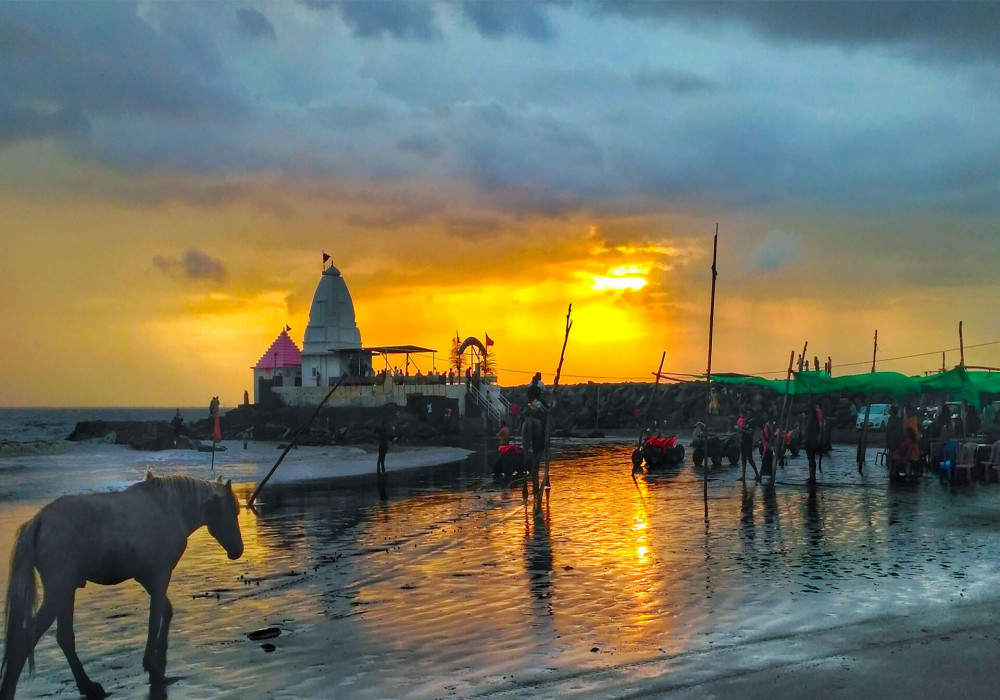 As many as 12-15 percent of startups and ten unicorns have female founders or co-founders, demonstrating the increasing importance of diversity and inclusion in Indian tech.
Adding 42 new unicorns across 18 sectors marks a record number of new unicorns for India, with the most unicorns (companies worth more than 1 billion dollars) after the US and China. These newly added unicorn companies are valued at around USD 90 billion.
In 2021, there will be 145 potential unicorns, and that number will grow 6x in Indian centers with technology, according to the report.
We need to encourage Indian tech startups to innovate for the country as a priority area for further growing the startup ecosystem. Keep the best talent in the country, bring procurement reforms that will help startups scale, and attract foreign investment so India can take its place among the world's best.
The startup financing boom in India is leading to record salaries being paid to junior and senior employees across departments by Indian startups. While compensation for programmers and developers has skyrocketed in recent years, other departments such as marketing, sales, human resources, and communications are now commanding two or three times the pay they did just a few years ago.
The funding boom has also boosted the salaries of rank and file employees, including the leaders of these functions, where they can command outsized salaries and stock options.
An edtech firm is recruiting a performance marketing director. Compared to his previous salary of Rs 75 lakhs at a consumer conglomerate, a 32-year-old executive is expected to make about Rs 1.5-2 crore, with stock options worth Rs 50 lakhs.
Linked to the funding frenzy, there is an increase in hiring and high salaries that indicate more about the prospects than the current financial performance of these companies. Over five months in 2021, 14 unicorn startups have been founded in India, compared to 11 in 2020.
Technology-driven startups are hiring in e-learning, fintech, software as a service, and e-commerce. The same is true for logistics firms and consumer brands, which are hiring too but aren't paying through the nose just because of better economics and higher revenue.
A function leader is worth Rs 50-60 lakhs for an online brand with a revenue of Rs 400 crore but pays crores to a new age firm with a payment of Rs 0 but is growing at 100 percent month-on-month.
According to Mihir Gupta, co-founder, and CEO of Lightspeed-backed Teachmint, which provides software for offline classes to go online, salary hikes are also happening for non tech non-product roles. As we hire for growth, marketing, and acquisitions, we see substantial increases in salaries. It's a simple case of demand and supply on the ground; there are very few people driving 100x transformations in the startup ecosystem of India," he said.
Now, some startup employees measure their salaries in dollars and compare them to Silicon Valley salaries, where they once had a possibility of working. Therefore, it makes sense to compensate talent as per global benchmarks to the extent that it is feasible for Indian startups to raise money on par with global startups, build products of global standards, and compete for global markets, Gupta said.
The founders of successful startups know that key hires have been pivotal in moving the needle for their companies. They have learned this from their peers and seniors. Firms at the early and growth stages also place speed above all else and may pay a salary that is double the salary of a worthy candidate. Even if they were to look for a month longer, they might find someone to take half the salary.
 When funds are available and speed is important, you pay up and hire the best employees. The cost may be lower two months later for a great employee, but what about growth? What if your competitor recruits better employees and dashes forward? Asked the founder of an early-stage company, asking to remain anonymous.
Neobank Jupiter CEO Jitendra Gupta said salaries have been increasing by 25 percent across functions in the last two years, even for younger employees. For example, two years ago, a junior sales executive with three-four years of experience earned Rs 18-20 lakh annually. That figure has since risen to Rs 30 lakh.
There is no fear of rising hiring costs for many unicorns. Many candidates we've offered have multiple offers already. However, there are increased costs for all skill sets," Gupta said. 
The average full stack developer makes close to 1 crore, some even more. However, there is also a rift at many startups caused by the pay hikes coders are getting, where finance, sales, and supply chain executives feel shortchanged, even though they have worked for a lot longer. Founders must convey to these executives that their roles are distinct and that technology teams will always be paid more because it is a fundamental function with the most difficult talent to recruit. Technology can also help boost a business' gross margins by contributing to the company's backbone. Therefore, it is inherently necessary to invest in technology- both software and human resources- to reap its many benefits.
Even if executives in heavy offline tasks such as supply chain or finance demanded the same remuneration as a star engineer, it might not make sense, according to the founders, because the financial benefits of these service providers may be minimal compared to what excellent technology can bring.
To avoid causing a culture breach at businesses, founders and human resources professionals adjust compensation across the board. As a result, one team isn't overpaid while another languishes with meager raises. Salary disparities will persist, but they will be more rational.
Additionally, providing generous increases for incoming candidates can foster poor organizational culture, where employees feel they need to jump jobs to get a big pay hike, and internal wage increases will not be proportional.
Those who have been loyal but are on lower salaries will feel dissatisfied if the other 100 employees make less than the last incremental hire. However, BigBasket's human resources head TN Hari, who is in charge of salary corrections, says there should be no parity issue.
"You can't see people switching companies from company to company and people who are loyal and competent getting a higher salary while people hoping for jobs get a lower salary." Thus, startups need to take this seriously," he said.
Similarly, Jupiter adjusts employee salaries when new employees join. The long-term impact of salary hikes concerns some founders and investors. For doing essentially the same work they did 2-3 years ago, these executives are getting paid many times their salary from just a few years ago.
This compensation is based on the best-case scenario: all the companies become multi-billion dollar companies. In the absence of this, it is unclear how salaries will look then and whether they will remain sustainable, particularly if funding conditions change.
Despite this, many people claim that they can't anticipate so far ahead since they may jeopardize their firms' futures if they don't hire particular people at a given price.
Teachmint CEO Nitin Gupta says, "Capital isn't as important as people anymore. You take your business to the next milestone with these people. At that point, that's all that matters," he says.
India's textile industry is centered in Surat, ranked the fourth cleanest city. In addition to producing some of the country's greatest entrepreneurs and startups, the city has an enormous textile industry. Take a look at some of the most successful entrepreneurs and startups in Surat, a city in a business state called Gujarat.
Surat, India's ninth-largest city, is renowned as a business hub of diamond polishing and cutting. A large seaport is also available, making it a terrific location for exploring business prospects. Surat welcomes those seeking to establish a company here or those looking to invest in an existing one as a startup city. As the city's economy grows, it offers unique opportunities for startups of any size, small or large.
Melzo
Through virtual reality, Melzo helps people share and discover stories that connect the world. They developed the Internet to bring people closer and empower them to share their stories.
Melzo is facilitating next-generation immersive web-content creation through 3D content creation, which was largely 2D at its inception, but is now ripe for a 3D revolution. A web-based tool for creating immersive web content, it simplifies the process. 
Instantly create interactive and immersive web experiences that are universally compatible. With their VR editor, users can easily create VR content with just a few clicks and then share their creations by posting a web link. In addition, they are user-friendly and do not require programming skills to use.
Surat ranked in the top 20 XR startups for the year 2017 and has made the state proud on the map of startups of Gujarat. In addition, the startup was among the top 1200 global companies at The Vibrant Gujarat Start-up Summit, 2018.
Company Overview
| | |
| --- | --- |
| Legal Name | Melzo |
| Industries  | Virtual Reality and 3D Animation |
| Founder(s) | Hardik Desai, Khagesh Desai |
| Founded Date | 2016 |
| Total Funding Amount | $538.5K |
| Investors | NA |
Responscity
Respondcity is an Indian company that specializes in smart cities technology. This startup in Surat aims to design and build innovative software and hardware solutions in the field of city management and to engage stakeholders in the design and implementation of these solutions.
Integrating hardware and software offers Digital House Identification (DHI), a means for municipalities to become transparent, accountable, and efficient.
Rushabh Shah founded this startup in Surat, and currently serves as its CEO. Responscity was founded by this surat businessman in 2015. Before launching Responscity, he worked for CNBC-TV18 as a research analyst.
Company Overview
| | |
| --- | --- |
| Legal Name | Respondcity |
| Industries  | Tech |
| Founder(s) | Rushabh Shah |
| Founded Date | 2015 |
| Total Funding Amount | NA |
| Investors | NA |
Wishbook
As one of the world's most successful clothing and ethnic wear startups, the organization has gained over 1,000 suppliers and over 1,000,000 buyers. Organization members are knowledgeable about the requirements industry and are skilled in their jobs.
As a result, the startup's online platform displays products of top brands and products from non-catalog suppliers that have been rigorously checked for quality and authenticity. There is also a wide variety of products available here, including the latest designs and a secure online payment gateway.
Company Overview
| | |
| --- | --- |
| Legal Name | Wishbook |
| Industries  | SaaS-enabled marketplace |
| Founder(s) | Arvind Saraf |
| Founded Date | 2014 |
| Total Funding Amount | NA |
| Investors | NA |
CanvaLoop Fibre Pvt Ltd
CanvaLoop turns agricultural waste into functionally superior, ecologically sustainable, and socially responsible fibers using its proprietary technology. Hemp, banana, etc., are among the natural fibers we are using to build an integrated textile company. As they are compatible with existing infrastructure, our fibers are made of 100% green processing and provide unparalleled scalability, affordability, and adaptability. Textiles are ubiquitous and have a wide range of applications, so we aim to impact the textile industry positively with our mainstreaming programs.
THE CANVALOOP FIBRE PRIVATE LIMITED was incorporated on Thursday, 23 January 2020 as a Private company. Its registration is with the Registrar of Companies, Ahmedabad, classified as a company that is not in the public sector. Has a paid-up capital of Rs. 800,000. Has an authorized share capital of Rs.1,000,000. CANVALOOP FIBRE PRIVATE LIMITED manufactures textiles. Its directors are Manoj Rajkumar Kokra, Shreya Manoj Kokra, Shreyans Manojkumar Kokra, and Priya Gupta. 
Canavaloop Fibre Private Limited is registered under the company identification number (CIN) U17299GJ2020PTC112242 and registration number 112242. Sachin Gidc Surat Surat GJ 394230 IN is its registered address. Canvalooop Fiber Private Limited's status is Active. Canavaloop Fibre Private Limited and Canvaloop Fibre Pvt. Ltd. are also written/known as the company.
Company Overview
| | |
| --- | --- |
| Legal Name | Canavaloop Fibre Private Limited |
| Industries  | Textile |
| Founder(s) | NA |
| Founded Date | 23 January 2020 |
| Total Funding Amount | NA |
| Investors | NA |
HKC Concepts LLP
FLIPPY is a reversible Micro USB charging cable, the world's first such product. The Flippy Micro USB cable is reversible so you can connect it either way. It works either way and fits seamlessly.
Flippy's Micro USB cable is not just reversible but also its USB 2.0 connector, making it the world's first-ever Micro USB cable that can use on either side. With this cable, it is now possible to charge smartphones via Micro-USB. Moreover, as the mobile charger cable can be reversed into both sides of the ports and is tangle-free, users can use it without hassle. 
Company Overview
| | |
| --- | --- |
| Legal Name | HKC Concepts LLP |
| Industries  | Mobile Accessories |
| Founder(s) | Keyur Ashwinbhai Kukadia and Harsh Ashvinbhai Kukadia |
| Founded Date | 16 August 2017 |
| Total Funding Amount | NA |
| Investors | |
STAR
Launch vehicles for small satellites have long been a challenge. Still, STAR is building easy, affordable, and efficient launch vehicles for small satellites that make it possible for everyone to go to space. In addition to being acknowledged by NASA for mission AXIS, the startup was awarded the best paper presentation at ISRO and among the top 13 contestants at the VIBRANT GUJARAT START-UP GRAND CHALLENGE 2016.
In his book on INTERNATIONAL MARS RESEARCH STATION, Mr. Shaun Moss stressed the STATION's importance. Students can design, build and launch sounding rockets and small satellites using STAR's platform, located in Surat. You will learn how to work on a rocket and have hands-on experience.
Company Overview
| | |
| --- | --- |
| Legal Name | STAR(Space Technology and Aeronautical Rocketry) |
| Industries  | Satellite and Space |
| Founder(s) | Sunny Kabrawala |
| Founded Date | 05 Nov 2015 |
| Total Funding Amount | $47.7M Total Funding Amount |
| Investors | 40 Number of Investors |
Biofics
Companies like Biofics, which specializes in waste management, are desperately needed today. The company tries to recycle as much urban garbage as possible, whether it is residential waste, industrial waste, or any other form of waste. It accomplishes this by installing composting units that convert organic waste into usable compost. It also sells organic fertilizers, allowing you to cultivate organic fruits and veggies in your backyard. I am hopeful that Biofics' prudent decision to manage waste properly will result in beneficial changes for the betterment of our planet.
Company Overview
| | |
| --- | --- |
| Legal Name | Biofics Private Limited |
| Industries  | Waste Management Solution |
| Founder(s) | Mr. Sunil Mahapatra, Vikas Mishra |
| Founded Date | 2016 |
| Total Funding Amount | $54.1B Total Funding Amount |
| Investors | 5,145 Number of Investors |
iKoVerk Studios LLP
iKoVerk is a vibrant "Co-working Space" in Surat that brings together people from various professions, such as startups, freelancers, consultants, and young entrepreneurs. With these Work Desks, people can connect with coworkers and take advantage of the many amenities offered.
When you have access to the "Think Tank" – the Mentors who are experts in a variety of fields and those who also organize highly curated events for communities like Investor Meetups, Demo Days, Open Mics, etc., then the "Synergy" is undeniably quite powerful—supporting coworkers to grow their businesses.
Founded in Surat, this startup offers a workspace for independent activities and sharing the office with others. With iKoVerk, every individual and every team will find a plan that works for them. A new startup called iKoVerk wants to change the way people perceive work.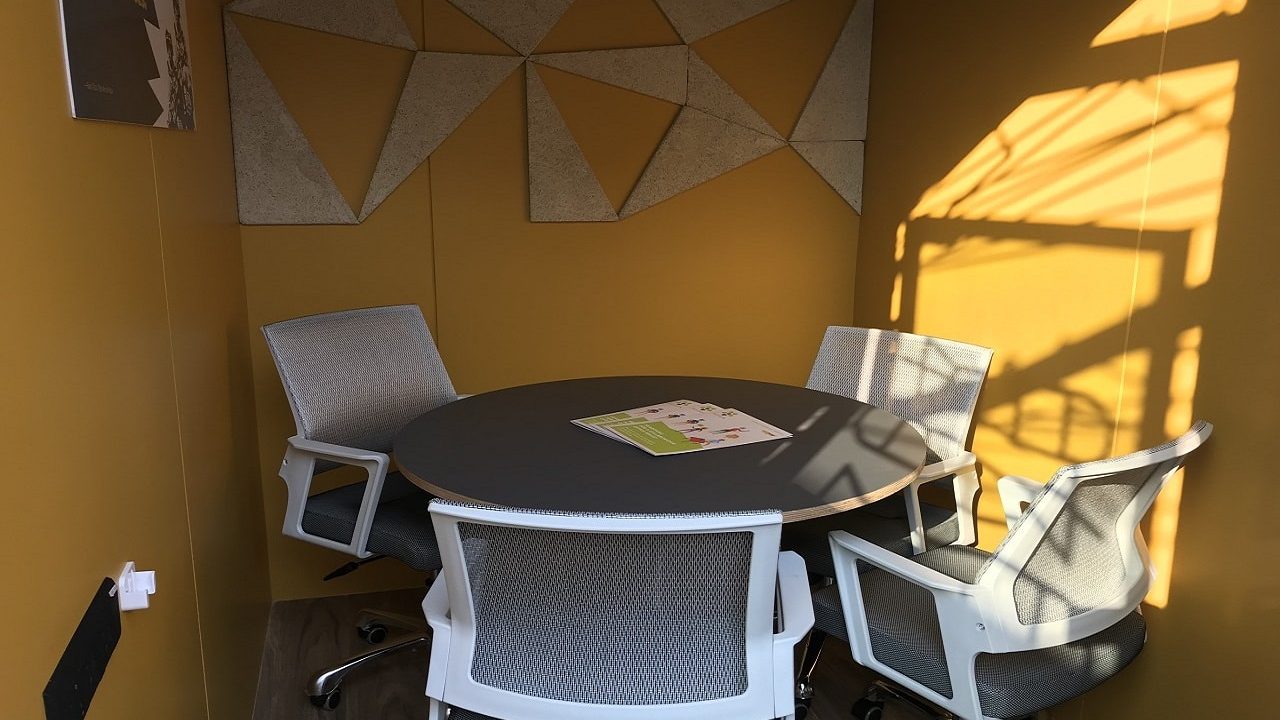 Company Overview
| | |
| --- | --- |
| Legal Name | iKoVerk Studios LLP |
| Industries  | Co-working Space |
| Founder(s) | NA |
| Founded Date | Oct 27, 2017 |
| Total Funding Amount | NA |
| Investors | NA |
Sector : Co-Working space
Cerebroz Edutree
A startup called Cerebroz Edutree replaces TV ads with edtech content. This Surat business has created a device that can replace TV advertisements with K12 education, which combines social, academic, and general knowledge.
Cerebroz Edutree is the only firm in Surat to be given an incubation facility by Venture Studio, the government of India's nodal body for incubating and assisting creative startups. The feedback from kids and instructors was overwhelmingly positive.
Company Overview
| | |
| --- | --- |
| Legal Name | Cerebroz Edutree |
| Industries  | Edtech |
| Founder(s) | Sadaria Hiral |
| Founded Date | 01/01/2017 |
| Total Funding Amount | Rs. 4.7 crores |
| Investors | Human Network International |
STAR 
Space Technology and Aeronautical Rocketry, or STAR, is a research-based enterprise in India that aspires to commercialize space travel and foster a culture of space research. Students who want to design, manufacture, and launch sounding rockets and tiny satellites can use STAR as a platform. It offers internship opportunities and hands-on experience working on a high-powered rocket.
They are staunch believers that space is for everyone, and they are working to achieve this goal by developing simple, cost-effective, and efficient launch vehicles for small satellites.
Company Overview
| | |
| --- | --- |
| Legal Name | STAR(Space Technology and Aeronautical Rocketry) |
| Industries  | Satellite and Space |
| Founder(s) | Sunny Kabrawala |
| Founded Date | 05 Nov 2015 |
| Total Funding Amount | $47.7M Total Funding Amount |
| Investors | 40 Number of Investors |