Trends
Amid Mass Layoffs And Job Losses, The Industrial Disputes Act of 1947 Comes As The Superman And The Saviour Of Many; Know Your Rights!
The Industrial Disputes Act of 1947 extends to the whole of India and regulated Indian labour law so far as that concerned trade unions and individual workers employed in any Industry within the territory of the Indian mainland. It was enacted on 11 March 1947 and came into force on 1 April 1947.
Job Loss: It would be reasonably accurate to say that this is not a good time for those employed in the corporate sector, as many corporates and startups alike are firing and laying off people left, right and centre in the hopes of combating losses, restructuring in the name of economic recession and many other myriad reasons. 
While there was much rejoicing as 2022 marked the end of Covid-19 restrictions and the restart of most economic activity; however, it was short-lived. 
Whether the road to economic recovery met its expectations can be understood by the current circumstance, which is marked with hurdles such as recession, inflation, employment crisis, and economic downfall, the ghosts of the slowdown can be seen everywhere.
Adding up to the crisis are job cuts that are turning out to be one of the biggest crises hitting the world on the sidelines of the 2019 global health emergency. 
Worst of all, the economic downhill ride that began nearly three years ago has yet to be curtailed. Amazon and Meta, two giant tech behemoths, kicked out several thousand employees in 2022. Besides them, nearly 50 other enterprises laid off more than 90,000 staff globally. 
The highest number of pink slips have been issued In India are in the IT and Ed-tech sectors, which have been the brightest shining stars in the last few years but as the success story has taken a sharp downward turn, so has the list of the number of people that find themselves without jobs.
Taking cognisance of the current circumstance amid mass layoffs, Labour and Employment Minister Bhupender Yadav has iterated that any retrenchment and layoffs are deemed to be illegal if not carried out as per the provisions of the Industrial Disputes Act.
This will definitely come as a positive and encouraging statement as hundreds struggle with job losses and limited chances of being hired shortly; hence severance packages and other such benefits hold immense importance at these challenging times for those going through this situation. 
Mass Lay-offs and Rajya Sabha
The present phenomenon of mass layoffs has found its way to the Rajya Sabha, wherein the issue was discussed. 
The minister mentioned how ID Act is meant for employee wellbeing and stressed on the fact that respective state governments need to take the necessary action if any company fails to adhere to and by the ID Act.
Here are the relevant key points to our readers so they know their rights.
The Industrial Dispute Act of 1947 also regulates various aspects of layoffs and conditions precedent to the retrenchment of worker's covers. 
1. Companies employing 100 persons or more are required to seek prior permission from the appropriate government before effecting closure, retrenchment or layoffs. 
2. The Industrial Dispute Act also provides for the right of workers laid off and retrenchment for compensation, and it contains provisions for the re-employment of the retrenched employee.
The minister clarified that the jurisdiction in the matters with regards to multinational and Indian companies in the IT, Social Media, edu-tech firms and related sectors lie with their respective state governments and not with the central government. 
Thus, the above clarification clearly points to the fact that the central government has little or no role to play in the enforcement of the ID Act and instead, the onus lies with the state governments. 
This clarification may be tricky as state governments may or may not take the situation at hand as something they would want to address directly; hence the trenched workforce may find themselves in a precarious situation.
So far, this is what the layoff numbers look like both for multinational and Indian companies. 
1. Meta – 11,000
In November, the parent of Facebook, Instagram and WhatsApp reduced its workforce by 13 per cent and extended a hiring freeze through the first quarter of next year.
2. Amazon – 10,000
Amazon reportedly cut about 10,000 jobs. The tech giant said it has 1.54 million employees worldwide, including full-time and part-time workers but excluding contractors and temporary personnel.
3. Alibaba – 10,000
Chinese tech conglomerate Alibaba bid farewell to nearly 10,000 employees to cut expenses amid sluggish sales and the slowing economy. 
4. Credit Suisse – 9,000 
Credit Suisse Group made sweeping plans to cut 9,000 jobs in Asia. The move was part of the company-wide overhaul meant to draw a line under a series of scandals and help it recover from a £3.5bn loss.
5. Cineplex – 6,000 
At the beginning of the year, Cineplex Inc temporarily fired 6,000 part-time employees due to mandated closures of its venues amid surging Covid-19 cases caused by the Omicron variant. 
6. Tencent – 5,500 
Chinese conglomerate Tencent fired 5,500 employees after posting revenue of $19.8 billion in the June quarter. 
7. Better.com – nearly 5,000
Digital mortgage company Better.com conducted three mass layoffs in about five months, citing a declining mortgage market. Tech Crunch reported that the company reduced its workforce from about 10,000 to less than 5,000.
8. Twitter – 4,800
Twitter had nearly 7,500 employees before Elon Musk took over, and now it has about 2,700. The most recent round of layoffs took place on the night before Thanksgiving, and this was despite the billionaire saying there would be no more terminations at the company.
9. Peloton – 4,654
Peloton, the beleaguered at-home gym equipment maker, first terminated 2800 people in February. In July, the company laid off approximately 570 people, followed by 784 people in August. In the fourth round, the fitness company cut another 500 jobs. 
10. Ford – 3,000
Ford Motor Co axed about 3,000 white-collar jobs in an attempt to lower costs and make the transition from internal combustion to electric vehicles.
11. Byju's – 2,500
Edtech unicorn Byju announced in October that it would terminate 5% of its workforce (2,500 employees) over the next six months. The company aims to become profitable by March 2023.
12. Morgan Stanley – 1,600
American multinational financial services company Morgan Stanley laid off about 1,600 employees out of the company's 81,567-strong workforce worldwide. 
13. Blinkit – 1,600
India-based quick commerce firm Blinkit sacked 5 per cent of its total staff, which was about 1,600. 
14. Unilever – 1,500
At the beginning of the year, Unilever terminated 1,500 staff as part of a company-wide restructuring.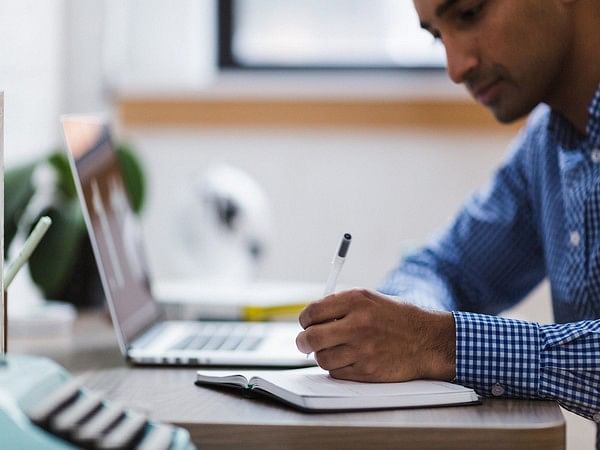 15. Unacademy – 1,350
In April, Unacademy laid off about 1,000 contractual and full-time workers. Later, the edtech startup slashed up another 350 staff.
16. Snap – 1,300
In August, Snap confirmed that it plans to lay off around 20 per cent of its employees, approximately 1,300 employees, to reduce costs.
17. Doordash – 1,250
Delivery service DoorDash recently issued pink slips to 1,250 corporate workers as part of a continued cost-cutting effort.
18. Lido Learning – 1,200
Over 1,200 Lido Learning employees were asked to resign abruptly in the first week of February. Seven months later, the edtech startup filed for insolvency. 
19. Vedantu – 1,100
Vedantu has sacked more than 1,100 employees this year. After the latest round of layoffs, the edtech platform has about 3,300 employees.
20. Microsoft – 1,000
Microsoft Corp laid off under 1,000 employees across several divisions in October. 
21. Wayfair – 870
E-commerce Company Wayfair sacked 870 people, which is 5% of the company's global workforce. 
22. Klarna –700
In May of this year, the CEO of Klarna used a pre-recorded video message to inform employees that around 700 of them were laid off.
23. Meesho – 650
In the first wave of the pandemic, Meesho laid off 200 people. Later, the company sacked 150 employees, followed by 300 in April. 
24. Indian hotel aggregator – 600
Softbank-backed Indian hotel aggregator terminated 600 staff in its corporate and technology departments.
25. Cars24 – 600
Used-car marketplace Cars24 kicked out around 600 employees in May.
26. Mfine – 600
Bengaluru-based health tech startup MFine laid off around 75 per cent of its total workforce. 
27. Udaan – 530
In June, business-to-business unicorn Udaan fired 180 executives as part of the startup'sstartup'sstartup'sstartup's cost rationalisation process. Later, it sacked 350 employees in the second round of layoffs.
28. Ola – 500
As the sale of its electric two-wheeler declined, ride-hailing major Ola sacked nearly 500 employees. 
29. Noom – 495
Weight-loss app Noom fired 180 coaches, followed by 315 more employees in April.  
30. Netflix – 450
To cut costs, Netflix Inc first fired 150 employees, followed by 300 people in June. 
31. Clear Capital – 378
Clear Capital, a real estate valuation technology company and firm, let go of 378 staff after freezing mass hiring. 
32. Wipro – 300
IT services giant Wipro fired 300 employees who were found to be moonlighting for competitors. 
33. Plaid – 260
Plaid sacked nearly 260 employees, which amounts to 20 per cent of its workforce. 
34. FarEye – 250
New Delhi-based SaaS logistics startup FarEye issued pink slips to around 250 employees, which impacted workers at its India, North America, and Europe offices.
35. Tesla – 200
Tesla parted ways with 200 employees who were working on the company's Autopilot driver-assistant system.
36. Walmart – 200
Walmart let go of almost 200 corporate employees amid the economic downturn and rising inflation. 
37. Furlenco – 200
The furniture rental startup based out of Bengaluru fired 180-200 employees from customer grievance redressal, scheduling and other similar customer support functions. 
38. Yaari – 150
In June, Indiabulls-owned social commerce application, Yaari laid off about 60 per cent of its workforce or 150 people.
39. Boeing – 150
Planemaker Boeing Co cut about 150 finance jobs in the United States this year to simplify the company's corporate structure and focus more resources on manufacturing and product development.
40. HealthifyMe – 150
Healthtech startup HealthifyMe laid off 150 employees in non-operations roles such as SME, quality analytics, product, and marketing. 
41. Chargebee – 142
Chennai-based revenue management startup fired 10 per cent of its workforce, which is 142 employees, citing adverse macroeconomic conditions. 
42. Decacorn Brex – 136 
Corporate spend management startup Brex kicked out 136 people across all departments, 11 per cent of its workforce.
43. BlueStacks – 120 
Android gaming platform sacked 120 to 150 people out of 400 global workforces. This included 60 Indians.  
44. Carousell – 110
Consumer-to-consumer (C2C) e-commerce platform Carousell let go of 110 employees, or 10 per cent of its total workforce, to reduce costs.
45. Adobe – 100
To reduce expenses, Adobe has laid off nearly 100 employees, mainly from the sales team. The software company employed around 28,700 workers per its Q3 2022 financial report.
46. Mobile Premier League – 100
Indian mobile esports and skill gaming platform, which entered the unicorn club in September, fired 100 people. 
47. Momentive Global – 100
Momentive Global, the parent of the SurveyMonkey web-survey portal, terminated 100 staff in October.
48. PepsiCo – 100
Pepsi maker PepsiCo will sack hundreds of workers at the headquarters of its North American snacks and beverages verticals. 
49. Innovaccer – 90
Healthtech startup Innovaccer, which entered the unicorn club last year, asked nearly 90 employees to submit their papers. 
50. Coinbase – 60
In November, crypto exchange Coinbase Global Inc sacked over 60 employees in its recruiting and institutional onboarding teams.