Trends
As Covid declined, 8 of the top 10 corporations employed nearly 3 lakh people.
By stepping up hiring during 2021–22 compared to the preceding COVID year 2020–21, eight of the top ten private enterprises by market capitalization added a net of more than 3 lakhs to their human resource. The year saw the most hiring across all industries, especially in the banking, retail, and IT sectors, as businesses looked to Tier-2, Tier-3, and Tier-4 cities for labor.
According to a review of the annual reports of the major publicly traded firms, the top 10 corporations reported net hiring of a little over 1 lakh for the fiscal years 2020–21, slowing and, in some cases, even reducing their human resource expenditure. Net hiring figures take into account the potential number of employees who may have departed the organization.
Reliance Industries Ltd. added the most net new workers among the corporations, with 1.07 lakh in 2021–22, up from 40,716 in the previous fiscal year, with the majority of the hiring occurring outside of its primary petrochemicals industry. Retail was where it hired the most people, followed by Jio in the telecom and technology sectors. In the year, it employed 1,843 fewer people than in its core oil, gas, and petrochemical sectors.
1.69 lakh workers were employed by Reliance Industries' retail segment. Additionally, the vertical employs 73.7 percent of the company's non-supervisory or entry-level positions. Retail hires young people, usually in their twenties.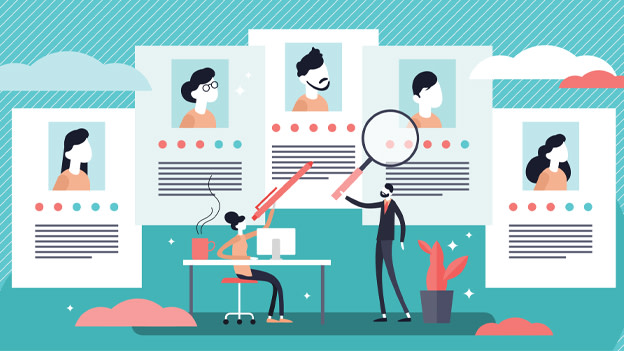 Young workers now have many options to explore new industries and workforce models thanks to the economy's reopening, the corporation claimed in its annual report for 2021–2022. Reliance Retail has pledged to offer employment opportunities throughout India, with an emphasis on Tier 2, 3, and 4 towns, in addition to metro areas, the company stated.
Avenue Supermarts, Reliance's next retail rival, hired 5,045 individuals in 2021–2022 as opposed to 1,364 fewer people the year before. After experiencing a net drop in staff in 2020–21, Titan Company, a member of the Tata Group, slightly boosted its headcount in the year that concluded on March 31, 2022.
The country's largest organized sector employer, the information technology and software services industry, experienced an acceleration in net hiring as it prepared for an attrition problem brought on by an increase in the number of new job opportunities in the industry.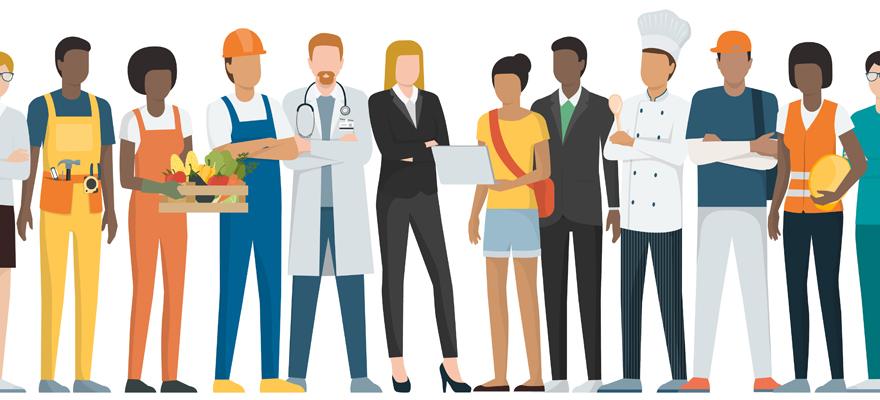 Tata Consultancy Services (TCS), the largest software business in India, reported net hiring of 1.04 lakh for 2021–22, up from 40,185 during 2020–21. The year ending March 31, 2022, showed a net increase of 54,396 at Infosys, the second-largest IT business by market capitalization, compared to 17,248 in 2020–21.
It has been a difficult year for employers all across the world, said TCS's chief human resources officer, Milind Lakkad, in the company's annual report. Our industry had more churn than the Great Resignation as the main cause. Unprepared peers rushed to fill the sudden increase in demand by mass-hiring from other businesses. Attrition rates shot through the roof throughout the sector as a result of a cycle of employing and counter-hiring each other's personnel.
"This tremendous influx of new talent from both us and other players in the sector should begin to alleviate the issue in FY 2023." There are some early indicators of this. On an annualized quarterly basis, our attrition has reached a plateau. In the first half of FY 2023, LTM (last 12 months) attrition would probably increase even more, and then it should start to decline, he said.
Private sector employers in the banking and financial services industry increased recruiting, with firms including HDFC Bank, ICICI Bank, Bajaj Finance, and HDFC Ltd. reporting net increases. In comparison to 3,122 hires in 2020–21, HDFC Bank made 21,486 net hires in 2021–22, accounting for a sixth of its workforce.
In contrast to a net drop of 389 employees in 2020–21, its private sector rival ICICI Bank added 7,094 new employees during the most recent fiscal year. The HR strength of Bajaj Finance increased as well, with net additions of 6,879 individuals compared to 1,577 in 2020–21.
Hindustan Unilever, one of the top 10 publicly traded private firms, had flat hiring growth, keeping its overall employment at about 21,000 personnel over the past three fiscal years. Adani Transmission Ltd., is the only business on the list whose workforce decreased from 11,922 on March 31, 2018, to 11,178 on March 31, 2019, and to 12,305 on March 31, 2020, to round out the top 10.
Airlines, as exemplified by IndiGo, India's largest airline, are among the other industries that have bucked the COVID trend. In comparison to the net decline of 4,101 employees in 2020–21, its parent business, Inter Globe Aviation, had net gains of 2,453 employees in 2021–22. Similar to this, Maruti Suzuki, the largest automaker in India, added 1,004 net new employees in 2021–2021, compared to a net loss of 690 in 2020–2021.
The outlier was its rival Tata Motors, which added just 1,514 net new jobs in 2021–2022, compared to 8,240 net new jobs in 2020–2021. Similar to this, engineering and construction firm Larsen & Toubro only added 1,160 individuals on a net basis during the most recent fiscal year, as opposed to 3,640 individuals during 2020–21.
Corporates are expected to expand their hiring strategies in the future. According to Team Lease's employment forecast study, Indian businesses' willingness to hire has gradually climbed from 34% in the April-June quarter of 2021–22 to 61% for the current July–September quarter.
According to Team Lease's study, "Across geographic areas, Tier-2 cities demonstrate the biggest growth in the Intent to Hire this quarter over the previous quarter, even if this increase is marginally greater compared to that for Metro and Tier-1 cities."
"Hiring intentions for the upcoming quarter have dramatically increased for engineering and marketing positions." The hiring intent for engineering positions has increased by an astounding 13% to 70%. Additionally, 63% of candidates have hiring intentions for marketing jobs, an increase of a significant 10%. Hiring Intent increases by 8% in each of Sales and Information Technology (IT), reaching 90% and 83%, respectively, for the upcoming quarter. The percentage of blue-collar jobs has increased significantly by 7%, from 50% during the previous term to 57% for the upcoming quarter, according to the recruiting firm.
edited and proofread by nikita sharma