Trends
Bombay Dyeing to move SAT against Sebi ruling in market ban case
Bombay Dyeing & Manufacturing Company Ltd. appealed Sebi's decision to exclude the company and its promoters from the securities markets for up to two years. Bombay Dyeing and its proprietors, Nusli N Wadia, Ness Wadia, and Jehangir Wadia, were among the ten entities that Sebi excluded from the securities markets and fined a total of Rs 15.75 crore for participating in a fraudulent conspiracy to falsify the company's financial statements.
Others who have been placed on the blacklist and fined by Sebi include Durgesh Mehta, who served as the joint managing director and chief financial officer of Bombay Dyeing, the Wadia Group Company Scal Services Ltd., its former directors D S Gagrat, N H Datanwala, Shailesh Karnik, and R Chandrasekharan, and others. A spokeswoman for Bombay Dyeing stated in a statement that the firm will exercise its legal right to challenge this decision and that it is certain it would be vindicated.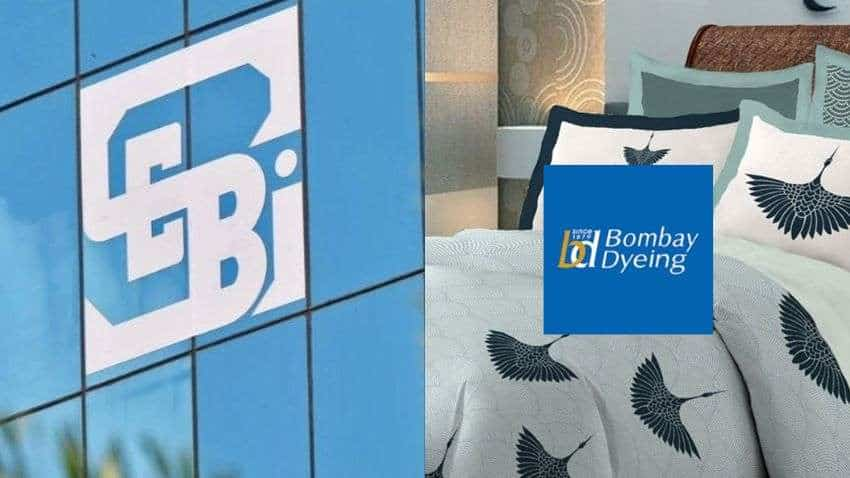 The corporation claimed to have received the Sebi mandate and made statements about finished accounts from ten years before. In essence, the regulator has attempted to clarify accounting standards and the proper presentation of unqualified accounts for the fiscal years (FY) 2011–12 through (FY) 2018–19. "The accounts in question had been given by management, analyzed by the audit committee, and assessed by the statutory auditors," the representative alleged.
The company insists that every transaction was entirely lawful and in compliance with the law. The spokesperson stated, "According to any logical extrapolation or interpretation, they did not and could not have violated Sebi regulations." It is notable that Sebi produced a thorough set of recommendations while clearly declaring that the promoters had no benefits and that there was no money transferred. In the ruling it handed down on Friday, Sebi noted that Wadias had taken part both actively and inactively in the scheme to purposefully falsify Bombay Dyeing's financial records.
Sebi discovered that these entities were engaged in a fraudulent scheme to falsify the financial statements of BDMCL by inflating sales of Rs 2,492.94 crore and profit of Rs 1,302.20 crore resulting from the alleged sale of flats (through memoranda of understanding or MoUs) by BDMCL to Scal during FY 2011–12 to 2017–18.
The regulator emphasized that the ownership structure of Scal was deliberately designed so that BDMCL could exercise complete control over the company's share capital despite personally owning just a 19% portion. This was accomplished through BDMCL indirectly holding stock in other Scal shareholders. The direct ownership of BDMCL in Scal was purposely kept at 19% in order to avoid the concept of "Associate Company" being drawn and to avoid the need for the financial statements of Scal to be consolidated with those of BDMCL.
The aforementioned sales and earnings of BDMCL from interactions with Scal would not have reflected in the company's consolidated financial reports, according to Sebi's 100-page judgement. This is because the combined financial statements would not have contained information on the two entities' inter-se transactions. Furthermore, in its quarterly report on corporate governance compliance, BDMCL omitted to identify any substantial transactions it had with its "associated party," Scal.
As a result, Scal and its then directors have a one-year ban from the stock markets, while Bombay Dyeing, Nusli N Wadia, his sons Ness and Jehangir, and Mehta have a two-year ban. Furthermore, for a period of one year, Sebi has prohibited Wadias and Mehta from being involved in the securities market, including as directors or senior managerial people in a listed firm.
According to the report, Wadias participated actively as well as passively in the conspiracy to intentionally mislead BDMCL's financial accounts. "The planned reduction in Scal's shareholding to 19% to avoid consolidation of Scal's financial statements, the execution of phoney sales through MoUs, the granting of deferment of payment to Scal (and not to any other bulk buyer), the inflation of BDMCL's sales and profit, the non-realization of payments from Scal, etc. were all different facets of the overall "scheme of fraud" carried out under the direction and control of Noticees Nos. 3, 4, and 5.
Overall, the regulator fined Bombay Dyeing Rs 2.25 crore, Nusli Wadia Rs 4 crore, Jehangir Wadia Rs 5 crore, Ness Wadia Rs 2 crore, Mehta Rs 50 lakh, Scal Rs 1 core, and the then directors of Scal Rs 25 lakh apiece.
Bombay Dyeing and others are prohibited from trading in securities by India's regulator Bombay Dyeing and Manufacturing Business Ltd (BDYN.NS) has been banned from the securities markets for two years by India's capital market regulator SEBI after it was discovered that the firm, a sister company, and other personnel had falsified financial statements. The parent company for the businesses, The Wadia Group, declared on Saturday that everything had been done correctly and that it would appeal the SEBI decision because it "believes it will gain justice and stand vindicated."
One of India's oldest conglomerates, The Wadia Group, is involved in a wide range of different commercial endeavors, such as consumer goods, real estate, civil aviation, textiles, chemicals, and food processing. Textiles, polyester, and real estate are among the industries served by Bombay Dyeing. The Securities and Exchange Board of India announced late on Friday that Nusli N. Wadia, the owner of Bombay Dyeing, and his sons Ness and Jehangir were also subject to the two-year market restriction (SEBI).
The Wadia Group declined to comment more on the SEBI's ban on the three executives or any of the other people and companies it listed and fined when contacted by Reuters for comment. The regulator also included former Scal Services Ltd. directors D S Gagrat, N H Datanwala, Shailesh Karnik, and R Chandrasekharan, as well as Durgesh Mehta, who held the positions of joint managing director and chief financial officer of Bombay Dyeing.
According to SEBI, it fined the specified persons a total of 157.5 million rupees ($1.91 million) for "participating in a fraudulent plan of falsifying the company's financial statements." The regulatory body claimed to have thoroughly investigated the operations of Bombay Dyeing between 2011 and 2012 and 2018 and 2019. Bombay Dyeing is one of four Wadia Group firms that are traded on the Indian stock exchanges.
edited and proofread by nikita sharma