Trends
Top 10 Best Corporate Offices in Delhi 2023
Top 10 Best Corporate Offices in Delhi 2023
An organization's executive management, essential managerial, and support workers are all housed at a corporate office. Corporate offices are regarded to be the company's most important location. They can even boost the reputation of their host city and draw in other enterprises.
Because of the better commercial prospects, access to talent, facilities, and services provided by large cities, companies usually set up their corporate headquarters there.
KEY LESSONS
A company office is a single office building where top management and senior employees control and direct all business operations.

Corporate headquarters are frequently found in or close to major metropolitan areas like London or New York or niche economic hubs like Silicon Valley.

A corporation's actual corporate headquarters may not be situated in the exact location where it was officially incorporated.

Organizations may relocate their headquarters to expand, attract talent, or obtain a major site.

Many businesses are choosing to relocate their offices to small, less expensive cities due to the benefits of working remotely and the coronavirus pandemic.
Knowing the corporate headquarters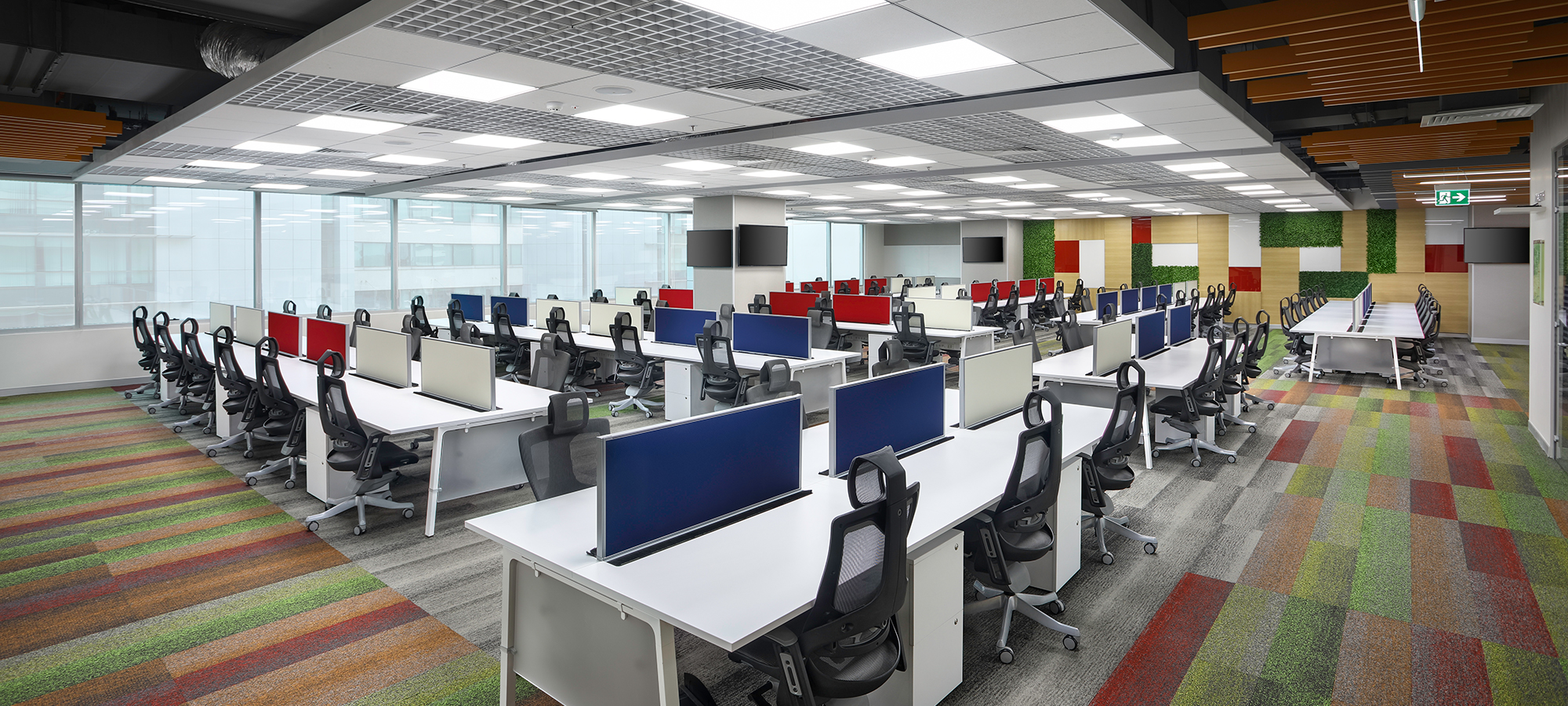 A corporation's executive, management, human capital, internal communications, legal, and financial teams, and its critical support groups and staff, can all be found in the corporate headquarters, which can be either a single structure or a campus of buildings.
A corporate headquarters will house an organization's chief executive officer (CEO). The location of a company's office can significantly impact how it develops its culture, mission, and commercial and philanthropic practices.
The majority of a company's employees may not all be employed in the corporate headquarters. Branch offices are the names given to a company's locations that are not its corporate headquarters.
Corporate headquarters are sometimes referred to be the "head office" or just "corporate" in everyday speech. For instance, managers might inform workers that "Our sick day policies come from corporate."
The Importance of Corporate Office
Consider a corporation's corporate office its "home," where key departments supporting the whole company conduct their daily operations.
In the majority of corporate offices, you'll probably see the following:

Human resources complete their main duties.

IT supports other offices with information technology

Finance manages budgeting, payroll, and reporting for the company

Legal, contracting personnel, and purchasing handle such matters for the company

Corporate executives, like the CEO and CFO, retain their offices

Audit and compliance personnel perform their routine duties.
In essence, the corporate office's role is to assist the entire company, including other locations, and to provide strategic support and direction to the company. For instance, the corporate headquarters will guarantee that the business's retail locations are operating as intended and offer various assistance to manufacturing facilities, warehouses, and other kinds of commercial activities.
In the end, the official corporate's main responsibilities are to:
Provide the business with obligatory services (such as adherence, tax, regulatory matters, legal, etc.);

Provide the business with shared services (like HR, IT, advertising, and others).

Enable the company to keep control over the business; manage the company's reputation and brand;
These are the top ten Delhi-NCR-based businesses to work for, according to Great Places to Work's list of the top 100 workplaces for 2022.
1. Google India Private Limited.
Industry: Information Technology and Software
National Rank: 1
Glassdoor rating: 4.6/5
Headcount: 1683
Google India Private Ltd. offers the following benefits: Naturally, there is nothing negative to say about this tech giant. Some benefits of Google's super-cool workplace environment, which ultimately helped it claim the top spot on the prestigious list of the finest companies working for in India, include:
Breakfast buffet, lunch, and dinner

A no-pet zone

A flexible work schedule

A fully stocked gym

Indoor and outdoor activities

Haircutting services and massage parlours

Sleep pods

Health insurance
Why does it make for a great workplace?
Since it understands how to treat its people well, Google stands well and truly above the competition. But suppose you believe that their opulent workspaces and endless entertaining activities are the sole factors contributing to their ranking to be one of the most excellent workplaces. In that case, you need to learn much more about the decisions they made regarding employee benefits after applying a rigorous, objective method.
De-stressing Zone: Did you know that each Google employee has a place to unwind? Google has built "break-out" areas into the workplace so workers can occasionally "space out." Google's management holds that a calm mind can only generate enjoyable creative ideas.
Employee involvement: The company's co-founders have hosted TGIFs (Thank Goodness It's Fridays), wherein they have responded to inquiries from staff members worldwide for the past 17 years without a break. This is another way to make employees feel engaged and important to the global Google family.
Women's initiatives: As part of its innovative strategy for success, Google sponsors employee resource organizations like Women@Google and provides academic scholarships to the next generation of technology leaders.
2. American Express Indian
Glassdoor rating: 3.7/5
Headcount: 10,498
National Rank: 02
Benefits: Employees at American Express India take great pride in working for one of the best employers in India. Smart Savings program, health benefits, onsite child care, a fitness centre, college tuition reimbursement, and nursing rooms are all available.
Why does it make for a great workplace?
Amex has not only instilled in its workers a work culture of thanks and appreciation for one another, given that more than 90% of the company's workforce is made up of millennials. With the low attrition in the sector, it has become a benchmark.
American Express is one of those companies that has created a work environment that is fun, stylish, and successful all at once.
Employee Millennial Network: The Employee Network provides millennials a unique opportunity to engage across business units and dramatically impact workers and cardmembers, from focus group discussions to inventing new card innovations to reverse mentorship with senior management.
The Global Parent Working and Caregivers of the Year Awards: American Express has honoured working parents for the fantastic ways they have balanced their jobs and families for the past three years.
3. India Teleperformance
Industry: Information technology
Glassdoor Rating: 4/5
National Rank: 04
Headcount: 4638
Benefits: Teleperformance India is recognized to be one of the most influential organizations in India to work for due to its generous benefits.
Daily Scorecards

Fun Interior and Outdoor Activities

Fun Medical Insurance for Oneself

Family Days
Why does it make for a great workplace?
With its innovative idea of having no Human resources department at all, the ultimately labor-intensive company Teleperformance India, which derives 70% of its core business from Biz Dev Outsourcing (BPO) processes, not only achieved the fourth spot on the list of the best places to work in India and assumed a leading position in the BPO industry. It disproved the two preconceptions about this sector's high attrition rate and short management tenure.
It is clear from Teleperformance's practices that the amazing way to increase employee satisfaction, employee engagement, and the integration of recognition into the culture is to return the authority over the award to every employee.
4. Marriott Hotel India Private Limited
Glassdoor rating: 3.8/5
Headcount: 8200
National Rank: 06
Industry: Hospitality| Food & Drink Services
Perks: If you stick with this multinational hospitality conglomerate long enough, you'll get free hotel stays worldwide. A benefit like that is available to Marriott International employees who stay with the company for 25 years. But this is only one of many delightful explanations for why it is just one of India's best businesses to operate smoothly.
Onsite Gym and Fitness Center

Staff discounts

Social interaction

Vehicle washing

Dry cleaning

Job sharing

Condensed workweeks

On-site childcare

Maternity and paternity leaves
Why does it make for a great workplace?
"Practically anyplace in the world, you may find employment in almost any position, from manual to executive! Working here is enjoyable if you attempt to give it your all, "one of the Marriott staff members commented.
The legacy of Marriott caring for its staff extends back to its early years, when its creator, JW Marriott, provided personal advice to each employee about their issues in his first hotel. He treated them respectfully, informed them of recent events at Marriott, and provided them with top-notch training.
JW Marriott always ensured new hires felt like members of the Marriott clan. Since then, the company has expanded to include 39 hotels across India, but the management has never lost sight of the importance of maintaining a friendly workplace culture, employee involvement, teamwork, and appreciation.
If all of this isn't enough, how many individuals get to spend their birthdays staying with relatives at a Marriott Hotel? Yes, Marriott engages in several cute human resource practices, like offering even junior associates—the word used internally for employees—a free night at a Marriott hotel for their birthdays. I think that would be a wonderful birthday present.
5. SAP Labs India Private Ltd
Perks: Besides accolades, SAP Labs India provides many distinctive benefits to distinguish itself as one of the top companies to work for in India. These benefits include:
Paid adoption and maternity leaves of 20 weeks for women
Why would you want to work there?
At this "dynamic" software giant, "every setback is treated as a learning opportunity," and there is a "relentless flood of optimism." With SAP's global offices, staff members experience a sense of belonging to a "global community" where "anyone in the globe" is eager to offer assistance.
By getting to know each of their fellow staff members, one global brand improved employee engagement and satisfaction, rising from 3.7 to 4.1 on Glassdoor in a single year. SAP Labs now has a number of efforts in place to maintain high staff enthusiasm.
Women's initiatives: Female employees are entitled to 20 weeks of paid maternity benefits with extra support during and after birth.
The on-site SAPlings crèche: Provides care for 250 kids between the ages of nine months and six years. As part of this curriculum. Daycare, Montessori instruction, summer programs, and other programs are available for kids.
Care for Life: Among the most effective programs was the Employee Benevolent Fund, or "Care for Life Fund," entirely voluntary, employee-funded, and employee-managed. Its purpose was to help employees in times of unanticipated financial need.
Other activities: To support employees in pursuing a passion of their choosing, SAP offers 33 special interests, each catering to enjoy hobbies like theatre, music, art, dancing, etc.
6. The Oberoi Group
Glassdoor rating: 4.2/5
Headcount: 4000
National Rank: 08
Industry: Hospitality| Hotel/Resort
Perks: Oberoi is more than just a business. It has established a strong reputation over the years thanks to unwavering employee-friendly policies that control its position on the coveted list of the best places to work.
Insurance and Health Care

Employee Discount

Parental and maternity leave

Six weeks of vacation per month.
Why would you want to work there?
One of the employees comments, "Oberoi trusts in me."
Customer happiness and employee engagement are strongly related in the hotel industry, and EQ is the key (emotional quotient). The management at the 51-year-old iconic Oberoi understands how to provide employees with a sense of "home away from home" with more than 4000 staff and more than 30 hotels across India.
In addition to offering a competitive salary, Oberoi wants to provide its staff with an outstanding work-life balance and, most importantly, seeks to empower them so that they have high employee engagement.
Employee engagement and customer satisfaction are closely intertwined in the hospitality sector, and EQ is the secret (emotional quotient). With more than 4000 employees and more than 30 hotels across India, the leadership at the 51-year-old renowned Oberoi knows how to provide workers with a feeling of "a home from home." Oberoi wants to give its employees an outstanding work-life balance in addition to competitive salaries. Most importantly, though, it wants to empower them to achieve high employee satisfaction.
7. India's Cadence Design Systems
Industry: Information technology
Glassdoor rating: 3.9/5
Headcount: 1593.
Perks: Cadence is one of the incredible places to work because of its dedication to fostering a lively and supportive workplace culture, which is demonstrated by solid employee decisions based on data and people-related sound management practices. This allows its employees to enjoy corporate freedom. The Noida site opened in 1987 and is the most extensive Cadence R&D facility outside the United States.
Health services

Employee stock purchase program

Education funding

Enjoyable indoor and outdoor games

A long-term insurance plan

Maternity leave

Transportation assistance are included.
Why does it make for a great workplace?
This 1987-founded provider of electronic design automation technology fosters innovation in electrical design around the world and is crucial to the development of modern electronic components and electronics.
With the use of the employee-centric approach, Cadence Design System-India has presented the depth of its cohesive, lively, and shared culture, improving its employee engagement and pleasure score.
Initiatives for Women: To ensure that female employees are appropriately compensated, the chip technology company undertakes frequent evaluations. It takes great care of individuals, especially when essential life stages like maternity and pregnancy are present. It features a Lady's Relaxing Room, which is excellent for pregnant women who want to take quick breaks from work.
Buddy System: New employees at Cadence are given a "buddy" who will introduce them to people, show them around, and answer any concerns they may have. With this support, they can join the company's workforce more quickly and effectively.
Cadence Cares: Through our, Delta Cares programs, which allow employees to give in the areas where they reside and work, Cadence openly supports our employees' pursuit of a work-life balance. Each calendar year, employers grant their staff five compensated days off to volunteer for a charity or educational institution.
8. Adobe Systems India Private Ltd.
Glassdoor rating: 4.3/5
Sector: Information Technology| Service
Headcount: 3804
Benefits: Making your company one of the most desirable places to work for all of your workers is the first step in building it into one of the industry titans. One of the best instances of this is Adobe.
Wellness Reimbursement Program

Health Services

Education Reimbursement

Fun Indoor and Outdoor Games; Long-Term Insurance Plan

Vehicle Maintenance

Employee Stock Purchase Plan
Why would you want to work there?
This software business, which creates popular applications like Pdf and Photoshop, claims that its employees gladly support its audacious plan to transform the future of creativity. Employees laud Adobe's never-ending exciting work and its love for the art, which is one factor that keeps them motivated.
Thanks to the employee-centric structure, Adobe has established a culture of trust, friendship, respect, and confidence in its staff. Which employees, with all the fun clubs like skiing and hiking on-site, wouldn't rank their workplace highly for employee engagement and happiness?
9. Microsoft Corporation India Private Ltd.
National Rank: 24
Sector: Software and Information Technology
Headcount: 7021
Glassdoor rating:1/5
Perks: Value-based leadership changes the culture of the organization. It takes constant effort to create one of the best places to work for employees. Microsoft India provides a variety of benefits to its employees, including:
Health care and insurance, and a gym

Work from home

Transportation services

Enjoyable indoor and outdoor games

Long-term insurance

Maternity and paternity leave.
What makes it a fantastic place to work?
Microsoft is placing a lot of stock in collaboration, autonomy, and trust. Microsoft recently ceased rating employees based on performance, instead focusing on each employee's unique achievements. However, Microsoft now evaluates people based on three factors:
Their business effect.

The extent to which they contribute to others' success.

The extent to which their outcomes expand on the efforts of others.
The administration here prioritizes employee pleasure, according to Microsoft, who notes that the culture is fantastic. I don't need to explain anything to my managers as long as I produce results. It creates an organizational culture where unique ideas are recognized and nurtured.
10. SAS Institute India Pvt Limited
National Rank: 32 in the country.
Industry: software and information technology
Glassdoor rating:1/5
Headcount: 146
Perks: One of the incredible places to work is SAS Institute India because of its:
Health Care & Regular Checkups

Subsidized brunch, lunch, and dinner

Children's care

Cleaning service & hair cuts

Fun outdoor and indoor games/Special Friday
Why would you want to work there?
The world's largest provider of business analytics software, SAS, knows how to make working there simple, enjoyable, and carefree. According to SAS, strengthening interpersonal relationships and upholding a healthy work-life mix are the other clear-cut ingredients for solid employee satisfaction, motivation, and happiness, resulting in more productive, content, and committed workers.
Registered office versus corporate office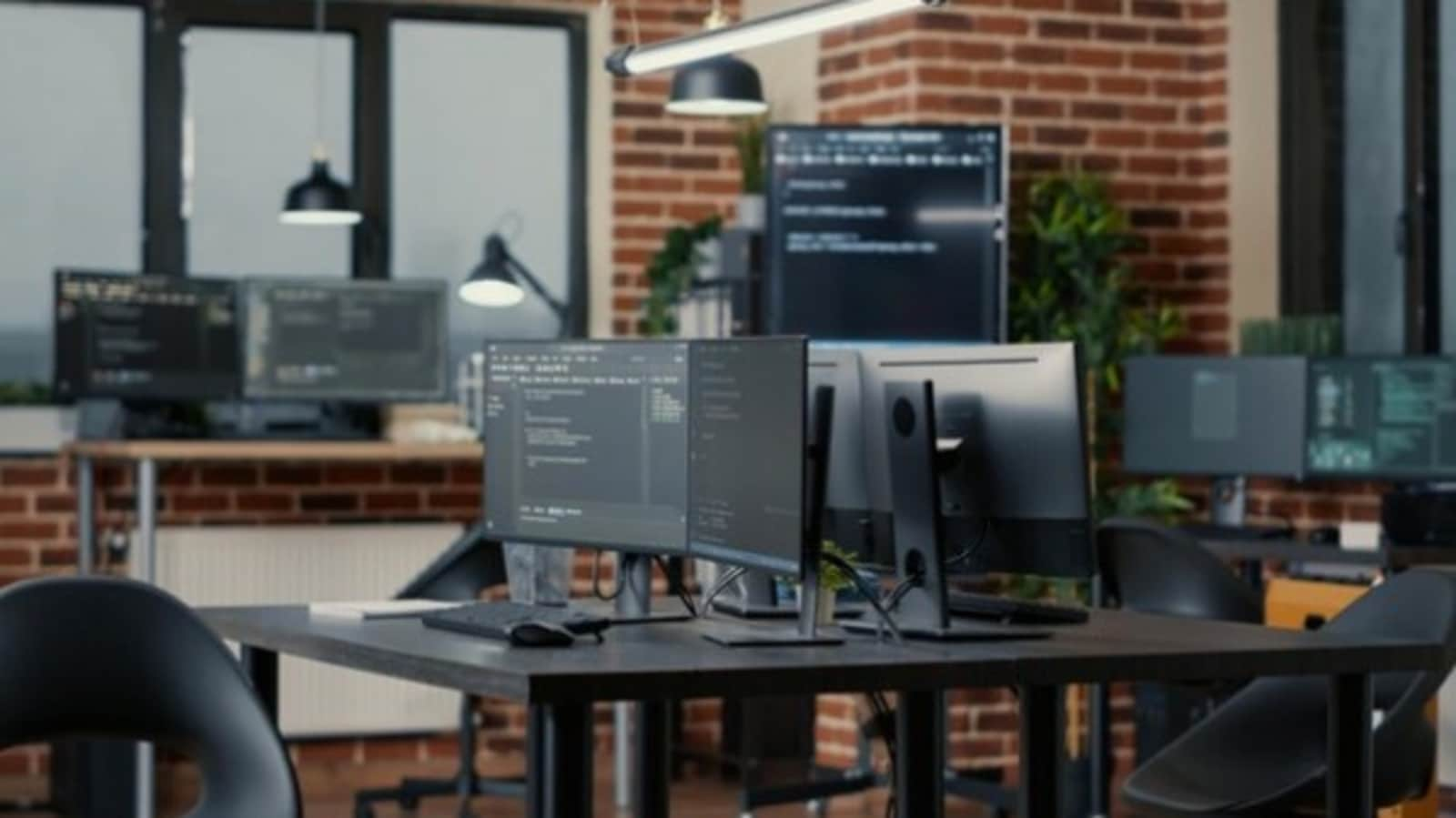 What distinguishes a corporate office from a registered office?
A corporate office is a firm's main office serving because of the organization's center. It is where top corporate leaders keep their offices and from where global and strategic choices are made that affect the entire company.
In contrast, a registered address is a physical location where a person is available during regular business hours. A corporation must keep a registered office to receive legal papers and comply with state regulations.
It's pretty feasible for a very tiny business that the registered address and corporate headquarters are the same. For larger enterprises, the registered office won't always be the same as the corporate headquarters. For instance, a corporation could be established in the city of New York and, following state law, must have a registered office there. The company headquarters, though, might be in California.
What function does a corporate office serve?
The "corporate office" is the hub of a firm, where major strategic and operational decisions are taken for the organization and from which the critical business support departments, including HR, accounting, legal, IT, and others, are run.
Why do businesses maintain corporate offices?
Corporations generally use corporate offices to manage all the moving components of their operations. Most businesses are fond of their corporate headquarters, where they spend money to make it appealing, draw in talent, encourage employee interaction, organize events, meet with clients, and more. A company's corporate headquarters gives you the first sense of its potential success, culture, reputation, and other factors.
Edited by Prakriti Arora