Trends
China beats the US to retake the top position among India's trading partners.
According to figures issued by the commerce ministry, China replaced the US as India's top trading partner in July with $11.49 billion worth of products exchanged, highlighting the country's rising dependence on its northern neighbor. In contrast, commerce with the US was $11.08 billion in July despite a decrease in demand and concerns about a coming recession in that country.
The rise in imports and nearly flat growth in exports to the US during the month are mostly responsible for the increase in trade with China. While imports from China increased by 45% to $10.2 billion in July, exports to the US increased by 0.41% to $6.78 billion. Beijing was India's top commercial partner in 2021–2022, according to official figures from China, which the department of commerce had previously disputed. Delhi refuted it by stating that, in that particular year, the US was India's main commercial partner.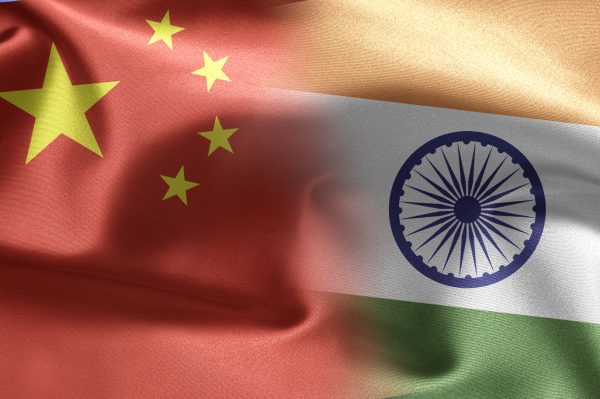 However, with shipments totaling $46.2 billion, more than China's $40.4 billion, the US continued to be India's top trading partner in the four months that concluded on July 31. While this is happening, the trade gap with China is growing. In July, exports to the neighboring country decreased by 44% to $1.26 billion, bringing the trade difference to about $9 billion, or roughly a third of India's entire trade deficit for the month. Even month over month, exports decreased.
"There may be two explanations for the drop in exports to China. Second, products from nations with which China has trade agreements may have an edge over our exporters, according to Arpita Mukherjee, professor at ICRIER. First, China may be applying certain non-tariff measures. Wednesday's emails sent to the ministry of business and industry were unanswered as of publication.
India's exports to China fell by 33% from April to July of last year. Interestingly, India's imports from China increased from $8.8 billion in June to $11.6 billion in July. Coke and semi-coke of coal, antibiotics, fertilisers, silver, auto parts, electrical transformers, air and vacuum pumps, printing equipment, and line telephone equipment were among the top imports from China in July.
In July, silver imports from China totaled almost $154 million, up more than 20,000 times over the same month last year. Imports of air and vacuum pumps increased 82% to $111 million in July. During the month, imports of refrigerators and air conditioners increased by 90% to $49 million. Imports of electrical transformers increased by 22% to $120 million. Imports of electronic integrated circuits totaled $425 million, a 3.2% decrease from the previous year. Vehicle component imports increased by 62% to $119 million.
According to Jawaharlal Nehru University professor Biswajit Dhar, as the Indian economy regains its economic pace, import dependency on China is steadily expanding. "Over the past couple of years, the government has implemented a number of initiatives to strengthen domestic manufacturing capacity, notably the PLI plan, in order to lessen reliance on imports from China. However, these actions have not been successful, he continued.
According to a representative of the commerce department, although the expansion in imports from China has generally been driven by imports of capital goods and intermediate products, the fall in exports to Beijing is primarily attributable to a shift in the direction of India's exports away from China. Consumer products and raw materials make up a lesser portion of China's overall imports, he claimed.
He said that in order to fulfill the rising demand for industrial inputs, important components like chemicals used in industrial products imported from China are used. According to him, imports such as active pharmaceutical ingredients and medication formulations give the Indian pharmaceutical sector the raw materials it needs to create completed items that are then exported.
India's exports also experienced an 8% sequential decline to $6.7 billion in July from $7.3 billion in shipments in June, reflecting a severe downturn in US demand. On the other hand, imports from the US increased by 35% between April and July.
When compared to a year earlier, diamond shipments to the US decreased 16% to $832 million in July. Exports of jewellery with fake stones were $258 million, which is 28% less than the previous year. At $51 million, shipments of turbojets are 46% lower year over year. Exports of electrical transformers, at $60 million, are down 14% from the previous year. Tractor exports, however, more than quadrupled to $55 million. Exports of motor vehicle parts and accessories were $182 billion, an 8% increase over the previous year.
As opposed to China, where our exports have suffered while import growth has continued uninterrupted, India has highly balanced growth in exports and imports with the US, according to Ajay Sahai, director general of the Federation of Indian Export Organizations. However, China's proportion of our total imports has also decreased significantly, from 15.5% in FY22 to 13.5% in April–July 2022.
India's industry is heavily dependent on China, according to Anil Bhardwaj, secretary general of the Federation of Indian Micro, Small and Medium Enterprises. These PLI schemes in the chemical, electronics, and other sectors have been introduced to deal with these problems. As a result, the majority of these programmers have failed. Thus, reliance on China will persist in the short-to medium-term, he added.