Trends
China-linked financial frauds and money laundering in India
China-linked financial frauds and money laundering in India
Through the use of cryptocurrency transactions and fast microloan lending programs, India has recently seen a surge in financial scams.
Money laundering and the use of proxies to defraud Indian citizens are widespread. Investigation authorities claim that the majority of these frauds and wrongdoings were committed by Chinese individuals or businesses.
Scams involving app-based quick microloan lenders In India, a crackdown on unlawful app-based fast microloan lenders began in late 2020. Through several effective operations, the Hyderabad Police, the Enforcement Directorate, and the Intelligence Fusion & Strategic Operations (IFS) of the Delhi Police have exposed the tactics used by the organizations behind these frauds.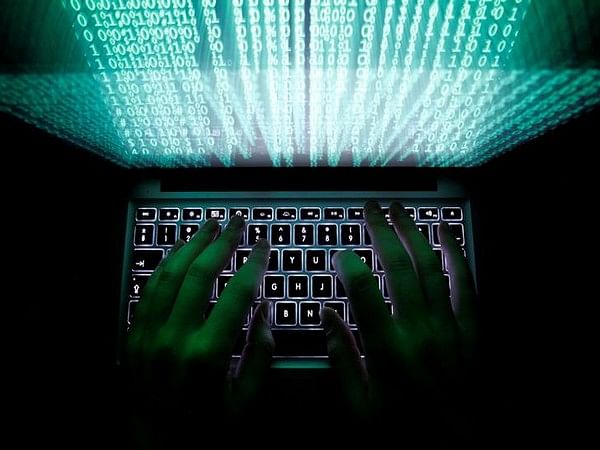 In such instances, they detained at least six people who were of Chinese descent. To the agencies' dismay, several of these scammers managed to flee to China, where they could go on with impunity.
Through the detention of eight of the offenders, IFS discovered that they had been using Chinese applications to extort others.
The data collected from these applications was previously used to extort the debtors. They then utilized cryptocurrencies to transfer the stolen money to China. The three Chinese nationals implicated in the investigation had their cryptocurrency accounts recognized by the IFS as well.
The Enforcement Directorate seized Rs 6.17 crore from bank accounts related to Chinese nationals and fraudulent fintech companies. According to the ED's investigation, the accused established fintech companies to conduct unlawful business, make loans, and attract investors using mobile applications including Cash Master, Krazy Rupee, Cashin, and Rupee Menu.
The accused created accounts using the KYC (Know Your Customer) documentation of Indian nationals and gave short-term loans to the general population. To collect the money, they used to utilize unscrupulous methods, levy exorbitant processing costs, and apply usurious interest rates.
Two suspects who were scamming individuals utilizing loan applications including Ocean Rupee, Life Wallet, Maloo Wallet, Elephant Cash, Box Cash, and Dutta Rupee were also apprehended by Hyderabad Police. Chen Chaoping, a Chinese national who is thought to be in China right now, was the operation's mastermind.
A form of swindle called "pig slaughtering" started in China (she zhu pan in Chinese). In this scam, a person or group spends weeks or months cultivating a false rapport with the target before persuading them to invest money in a fraudulent business, much like killing a pig after it has been fattened.
According to the National Cyber Crime Portal, a recent pig slaughtering fraud netted an Indian victim Rs81 lakh. The complainant was persuaded to invest in bitcoin and transfer the funds to a MetaTrader5 program by the accused, Anna Li, a Chinese national. Later, she prevented him from accessing his 81 lakh rupees worth of cash since the portal had already been hacked.
Economic Offences through proxies
To defraud Indians, Chinese scammers also utilized Nepalese nationals as proxies and Nepal as a front country. In two separate searches, the Nepal Police detained 115 Nepalese and two Chinese, Wang Zinio and Chang Hubao, for using illegal loan applications to target Indians living in Nepal.
In a similar vein, three Nepalese from West Bengal were detained by the Rachakonda police in Telangana in connection with an investment fraud that cost around Rs 86 lakh. Through the deception, money was transferred to China for use in bitcoin exchanges.
Illegal Money Laundering
India has seen a large-scale problem with Chinese citizens using Shell companies to launder their money. There have been several examples of money laundering in India involving Chinese nationals. For instance, Ping Huang, a Chinese national, and two other people were recently detained by the Ahmedabad Police's Detection of Crime Branch (DCB) for sending Rs 1 crore to China via a fictitious firm.
Other Economic Offences
China has also committed several other economic crimes. It has a history of dumping products in India. By creating a cartel with e-commerce sites, the Chinese smartphone manufacturer OPPO hurt the local market. Chinese businesses were also implicated in hurting established competitors like "HTC" by adopting confusingly similar trademarks.
Recent supply chain disruptions by China have hurt the Indian solar panel manufacturing industry and the electric vehicle (EV) industry, both of which depend on Chinese imports.
India is proactively preventing financial fraud. The Registrar of Companies in Delhi and Haryana has been requested by the Ministry of Corporate Affairs (MCA) to complain about chartered accountants and company secretaries connected to Chinese nationals who have engaged in financial fraud.
It has filed more than 700 complaints nationwide against businesses that had Chinese nationals serving as promoters and directors and that had "suspicious transactions" or "dubious credentials." The action was taken in response to intelligence reports that the companies were being "misused" for a variety of things, including "tax evasion" and "money laundering."
To stop the dumping of goods on a variety of products that China has dumped in India, the government of India has levied anti-dumping taxes. In the manufacturing sector, it seeks to achieve Atma Nirbhar to lessen the impact of China's supply chain interruptions.