Trends
Drugs that Covid-19 brought to prominence
Drugs that Covid-19 brought to prominence
COVID-19 has brought a slew of drugs to the forefront that were not famous before.
Dolo 650 is a brand you've undoubtedly heard of. According to Pharmasofttech AWACS, a pharma market research firm, the antipyretic—a drug used to treat fever and body ache—was in great demand in January 2022, with sales of Rs 51.79 crore or around 23.4 million strips. Sales were Rs 18 crore in January 2021, compared to Rs 18 crore in January 2021.
According to AWACS, Dolo 650 sold Rs 417 crore (about 189.4 million strips) in the 12 months from January to December 2021. Almost every home today is aware of the medicine, thanks to the Covid-19 epidemic. Dolo 650, manufactured by Micro Labs, was the most often prescribed antipyretic during Covid-19's third wave. "Whenever there has been a viral illness outbreak, Dolo 650 prescriptions and sales have risen dramatically."
According to Jayaraj G., Executive Vice President-Marketing, Micro Labs, "a jump in sales of Dolo 650 during Covid-19 was predicted based on earlier experience during outbreaks of Chikungunya, H1N1 (Swine Flu), and Dengue." "Dolo 650 has found a position in every medical agency's Covid treatment plan."
However, Dolo wasn't the only medicine to gain from Covid-19. It was one of a number of multivitamin and antipyretics products that rose to prominence in January 2022, at the height of the Covid-19 pandemic's third wave, and generated good income for the firms.
While the first wave of Covid-19, which took place in April-May 2021, saw several prescriptions issued based on the severity of the illness, the third wave saw a single prescription circulate among patients, including a few common drugs. Apart from Dolo, Zincovit, made by Apex Labs in Chennai, has been the most popular multivitamin for Covid-19 patients. And Cipla's Montair LC became the most commonly prescribed antihistamine. Drugs like Remdesivir and Ivermectin did quite well in earlier rounds too.
Emerging Trends
Salil Kallianpur, a former executive vice president of GSK Pharma who is now a pharma industry analyst and consumer behaviour expert, alludes to several themes that occurred throughout the Covid-19 waves. "The first trend was opportunistic brand introductions, in which medications like Remdesivir, Ivermectin, and others exploded in popularity as desperate individuals searched for them in the hopes of saving their lives.
Fabiflu (Glenmark Pharmaceuticals' brand of Favipiravir) was the most visible of these introductions. Glenmark raked approximately '750 crore in less than a year for medicine with no scientific backing for usage in Covid patients." This tendency wasn't as noticeable during the first wave, according to Kallianpur, owing to a lack of a standard treatment procedure and supply chain interruptions.
The second intriguing tendency was how long-established (non-Covid-19 therapy) brands were helpful in assisting enterprises in maintaining their development throughout those turbulent months. "While brands introduced two to three years prior to the pandemic either lost demand or experienced a growth slowdown, the most established brands saw an increase in volume sales."
Zincovit and Dolo are two notable instances. This confirms my belief that effective marketing helped these medications win the trust of doctors, patients, and their families," Kallianpur adds. In its third-quarter results, Cipla, the producer of Montair LC, stated that its entire business expanded by 13% year on year (YoY), owing to continued strength across core medicines and traction in flagship products, as well as a moderate contribution from its Covid-19 portfolio.
According to the Market Reflection Report for January 2022 from IQVIA, an American international market and data analytics company, Azithromycin oral solids—which are used to treat bacterial infections such as bronchitis, pneumonia, and pulmonary diseases that are common during Covid-19—grew by 250 per cent in January.
Azithral, made by Alembic Pharma, was No. 1 among the top 25 goods in January (compared to December 21), with Rs 73 crore in sales and a 27 per cent increase over December 2021, plainly showing that the antibiotic was widely administered during Covid-19's third wave. Apart from Azithral, Dolo climbed 307% among the top ten brands, while Calpol, another antipyretic, grew 261%.
When it comes to analysing the pattern, Kallianpur notes that when overall inventory levels decreased as a result of distributors' reluctance to book large orders, they obviously opted to invest their working capital in brands with high demand and those they were confident would sell rapidly. "Antipyretics like Dolo grew in popularity as word of mouth spread in a setting where individuals sought guidance from friends, relatives, and local pharmacists.
The Covid protocol's inclusion of the product by brand name helped a lot, but the new participatory character of people in their healthcare provided it a big boost," he says. Many brands in the wellness category, according to Kallianpur, sold swiftly. "During that period, established pharmaceutical brands such as Zincovit, Becosules, and others gained popularity."
"Healthcare professionals have trusted the Becosules brand for many years now, and have advocated the use of the several products in the portfolio to give necessary amounts of micronutrients," says S. Sridhar, Managing Director of Pfizer Limited, which makes Becosules. "The epidemic has highlighted the necessity of maintaining good health and building immunity." "We witnessed an upsurge in the use of Becosules at this period since vitamin B complex and vitamin C are vital for good bodily functioning," Sridhar explains.
In the first half of 2021, when the second wave of the pandemic struck havoc on both patients and the medical community, the situation was drastically different.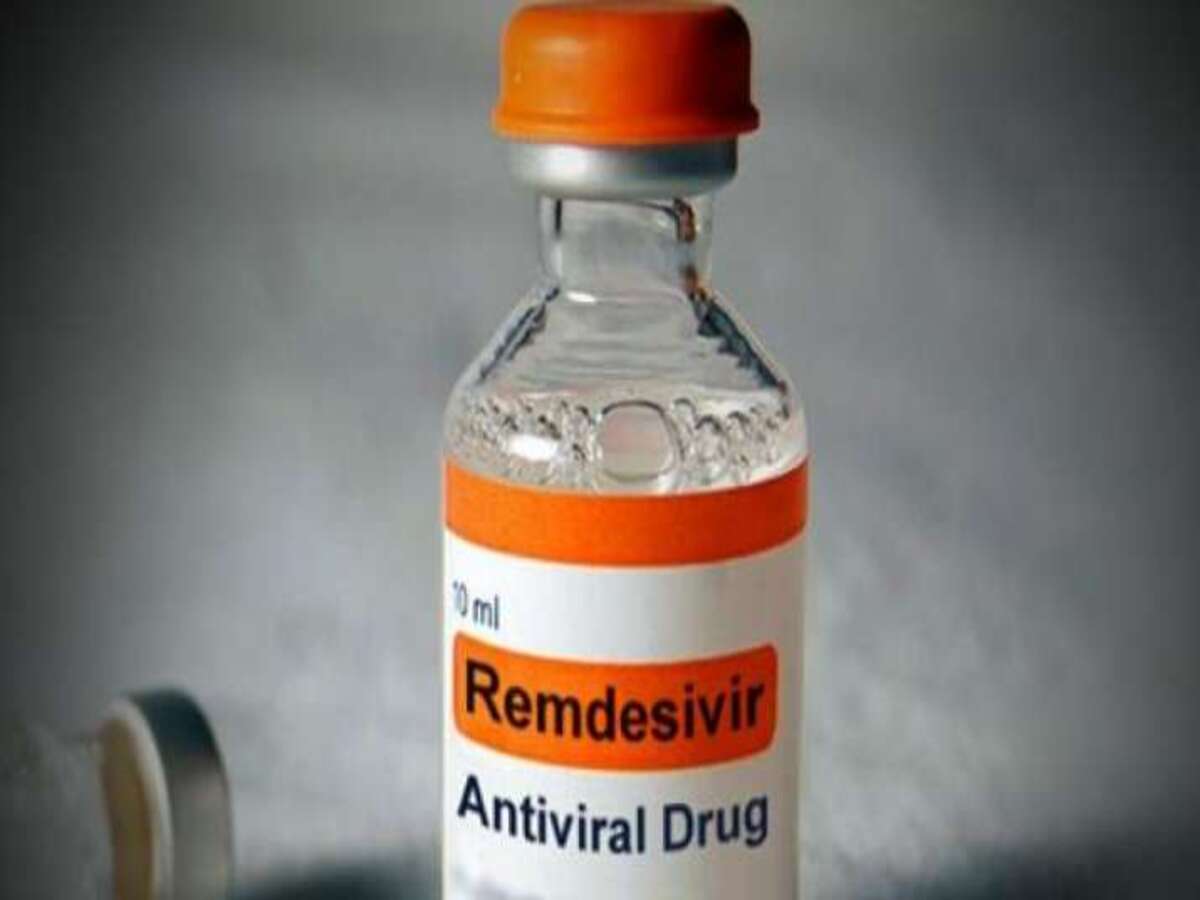 Because of Covid-19-related goods like Remdesivir, the pharmaceutical business had decent development during the period, and vitamins and minerals gained a boost as supplementary items. Because of the adoption of appropriate Covid-19 behaviour, pharmaceutical specialists believe it resulted in significantly better hygienic habits. The non-Covid-19 acute treatment industry was harmed as a result of this, but as the second wave faded, individuals began to emerge from their houses and were exposed to the weather and seasonal changes.
The initial wave of the pandemic, on the other hand, was comparable to the third wave in terms of pharma sales patterns since no one understood how to treat Covid-19.
"Because the medical community was unable to pinpoint the reason, it rightly sought to treat the symptoms as best it could." During this time, sales of common medicines, including antipyretic pills and supplements aimed at treating high fevers and increasing immunity, grew exponentially. Remdesivir, Lopinavir-Ritonavir, Favipiravir, and other anti-Covid-19 drugs became the central line of treatment for critically sick patients," explains Raheel Shah, Director of BDR Pharmaceuticals, one of the anti-Covid-19 medicine Molnupiravir's makers.
"In the most serious cases, more strong medications like Tocilizumab were used to treat the patients, with favourable outcomes." Drug sales have increased dramatically in the last two years, particularly in critical care, over-the-counter vitamins, and antibiotics.
After Covid, the trend has continued as clinics have gotten more functional, and medication sales of derma and oncological injectables have also begun to rise up," Shah notes.
Will the Current Survive?
In the second wave, the Covid-19 epidemic provided possibilities for several pharmaceuticals that had previously been difficult to obtain, such as Remdesvir and some steroid brands, and in the third wave, Dolo, Zincovit, and other drugs. As the epidemic has faded, the popularity and demand appear to be waning.
"Pandemics will never make a firm rich, because pandemics come and go, thus there may be potential for only a few companies," says Satyanarayana Chava, Founder & CEO of Laurus Labs, using the popularity of Dolo 650 and paracetamol as an example.
According to Jayaraj, a similar trend will emerge in future pandemics as well. "Drugs like paracetamol, azithromycin, favipiravir, doxycycline, corticosteroids, and immune boosters were recommended by the Indian Council of Medical Research (ICMR) for the treatment of Covid, and the leading brands in these segments gained immensely," he says, noting that Dolo 650, the market leader in paracetamol, received a lot of prescriptions and gained a lot of popularity."
True, but now we're back to the question of whether the momentum can be maintained. And the response appears to be a resounding 'no.' Dolo 650, Azithral, and Calpol, which had a jump in sales in January owing to the third wave of Covid-19, are no longer among the top 25 brands in February, according to IQVIA data.
Instead, Mixtard, a diabetes-management medicine from Novo Nordisk, a Danish multinational pharmaceutical corporation, was the top-selling drug brand in February. So, the Covid-19 opportunity for non-Covid-19 medications appears to have passed us by, and it is unlikely to return until another wave occurs – and that is something that no one wants.