Trends
Enhancing women's employability through gig work in 2022
Enhancing women's employability through gig work
A 42-year-old lady, like many other Indians, lost her employability as a result of the epidemic. Through a job fulfillment site, the history professor accepted the risk of working as a part-time test invigilator. She has been able to meet her financial objectives for the past year and has started two savings accounts for her daughter's school.
"I learned what it meant to have my own identity," she explained. She is undoubtedly a benefit to businesses since she has over two years of expertise in the industry and has headed a team of over 50 invigilators. Her narrative exemplifies how women's job in India is evolving.
Since India's independence in 1947, the economy has seen significant changes.
There's a lot to be proud of in terms of what the country has accomplished in recent decades, including increases in income, growth, literacy, life expectancy, and a slew of other economic metrics. Despite this, women's involvement in the workforce in India is low and has been falling. According to the National Sample Survey, although 25.9% of all women were employed in 1999-2000, this proportion has declined to 21.9 percent in 2011-12.
The passage of time continues.
With India Inc. gradually recognizing the importance of including more women in their workforce, I believe it is critical to support women throughout their careers by providing not only enough and diverse work opportunities but also reskilling, upskilling, and counseling to help them stay on track with their goals.
For many women like Aasha, the emergence of the gig economy in the nation over the last few years has opened up a wealth of freelancing options that provide them with financial independence, job flexibility, and reskilling prospects. Because the gig economy is based on the idea of outcome delivery, it allows anybody with a desire to work, find a job, and earn to do so.
According to a survey conducted by the United Nations Development Programme and the Federation of Indian Chambers of Commerce and Industry (FICCI), 57 percent of people believe the gig economy can help women find work because of the flexibility of work, short-term engagement, and freelance opportunities, and always-on communication across platforms.
Health and pharmaceuticals (by 59 percent), electrical and electronics (by 44 percent), and the Fast-Moving Consumer Goods (perishable goods) business are among the major industries where women's employment is anticipated to expand, according to the report (by 41 percent ).
The gig economy, when combined with the country's massive drive for much-needed women's development, offers enormous opportunities for women to grow and flourish as entrepreneurs. With the industry expected to grow at a 17 percent compound annual growth rate (CAGR) to $455 billion by 2024 and India expected to have 350 million gig jobs by 2025, I hope to see a renewed focus on and push for this industry in the near future, to fully realize this industry's potential to contribute significantly to the country's growth and development.
Gender salary disparity has narrowed.
According to recent research by a commerce and technology firm, the gender salary gap in India has narrowed marginally since 2020, from 77 percent before Covid.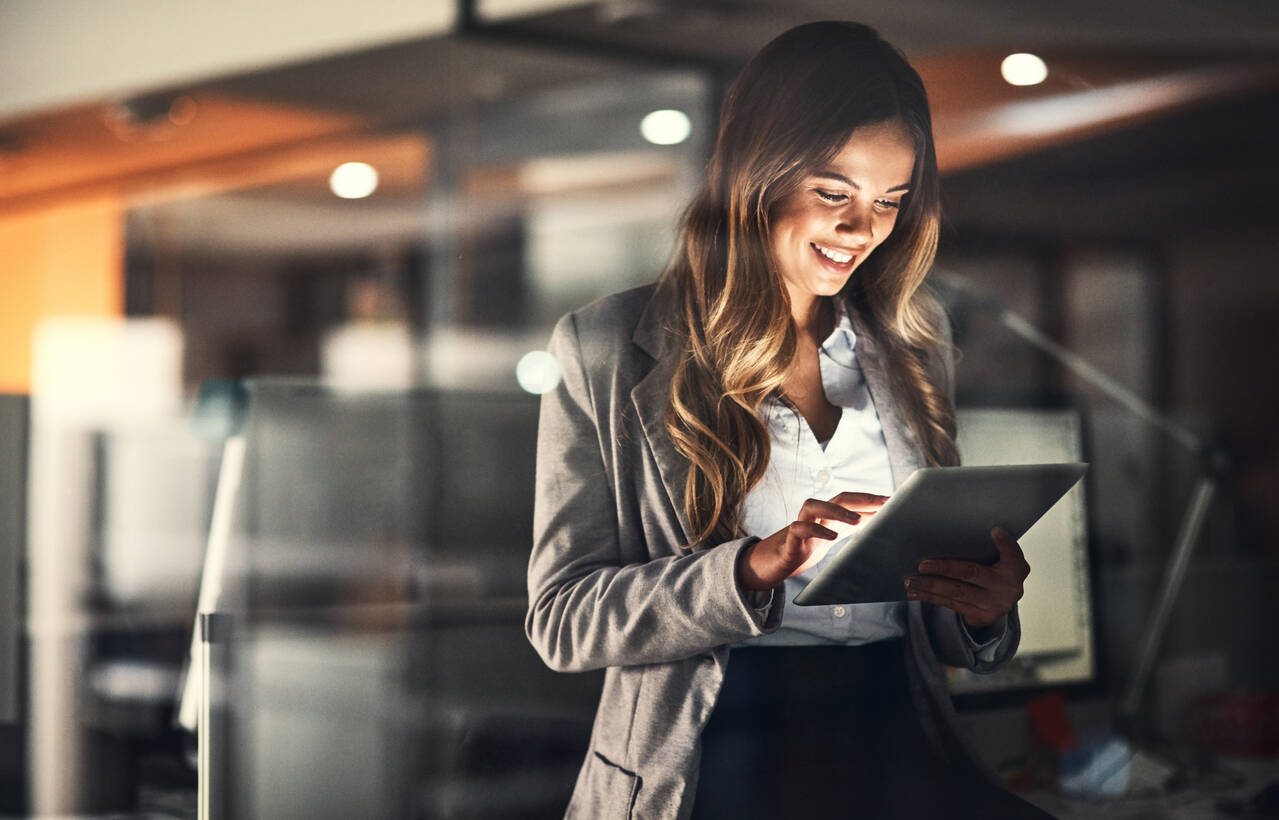 Gig employment gained traction during the Covid-19 epidemic, which altered the working environment and offered great opportunities for both blue-collar and white-collar professionals. Due to increased demand for gig partners, the revenue of Indian women freelancers increased by 42 percent in 2022 compared to 2020.
They make 81 percent less than their male colleagues. In addition, their average hourly wages rate is comparable to that of their international counterparts. It's also worth noting that, at a time when CEOs and corporate boards are making a solid effort to recruit more women, a growing number of organizations are taking proactive initiatives to address the issue of the gender pay gap.
These data support my conviction that progress toward gender parity is being made, although slowly. I believe that by taking actual and practical steps to change societal conceptions on the part of businesses and governments, we will be able to promote women's economic empowerment by expanding possibilities and hastening the participation of brilliant women in the workforce.
Flexibility and freedom
The benefit of the gig economy is the ability to create a healthy work-life balance. According to a Boston Consulting Group (BCG) study titled "Unlocking the Potential of the Gig Economy in India," more than one-fourth of satisfied gig employees see flexible work hours as the most crucial employment motivator since it allows them to feel in control of their own schedule.
This "work from anywhere" attitude is at the core of the gig economy, and it offers a solution for women looking for flexibility and work-from-home alternatives. The key reasons for women's engagement in the gig economy are flexible work hours, increased pay, and increased efficiency.
Skilling as a development tool
The importance of skilling women in order to produce a future-ready workforce is even greater now, as India prepares to become a worldwide economic giant. Skilling not only improves the agility of gig partners but also prepares them to respond quickly to changing corporate demands. It has the ability to open new doors for individuals in a variety of positions and sectors, as well as help them form partnerships with like-minded people.
Up-skilling, reskilling, and multi-skilling are essential for integrating more women into the economy because they provide them with the tools they need to advance in their freelance jobs. Because the changing employment market needs new skill sets to match existing talent with the numerous new possibilities, it is critical that women be encouraged to pursue self-development and recent skill acquisition.
Today's business world is strongly invested in creative recruitment tactics that focus on specific soft skills. These abilities enable businesses to successfully and efficiently combine technical talents and knowledge without being limited by interpersonal concerns. The necessity of educating women job searchers for better prospects and bringing them up to industry standards is highlighted by the government's focus on skilling efforts.
A triumph for women and a win for businesses
With a potential value of $32 billion and a workforce of almost 40 million gig and blue-collar workers in India, the notion is becoming more recognized and structured via the use of technology. Telesales executives, data analysts, field survey associates, exam invigilators and proctors, content moderators, and other gig economy jobs are among the most common.
It's hardly unexpected that off-ramping from full-time work to part-time ones appeals to women in particular. Women employees are attracted to the gig economy by the desire for a well-paid job, work-life balance, and flexibility, which may explain why the number of women in the gig economy is growing.
While the gig economy has the potential to have a significant impact on jobs, livelihoods, and the Indian economy, a number of prerequisites, structural changes in industry sectors, and behavioral changes among gig partners and employers must all be met before the gig economy's full potential can be realized.
Companies may use the following tactics and guiding concepts to encourage women to enter and succeed in the workforce:
Implementing equal pay for equal labor and experience, as well as allocating resources to invest in women, is the quickest method to make a difference in the workplace.

Women's successes and qualities should be celebrated by businesses in order to recruit and retain female employees.

By not restricting women's possibilities with a rigorous timetable or duplicate processes, you may be an advocate for women and the value of what they can achieve.
Invest emotionally and financially in women's entrepreneurial ideas by entrusting them with entrepreneurial tasks that will teach them business skills, so encouraging them to enhance their employment participation.
Companies should ensure that women leaders contribute to the company's success by guaranteeing a competent pipeline for both entry-level and management-level jobs across all industries, as well as fostering a culture that actively identifies and overcomes hurdles for women.
In order to prosper, the gig economy requires a solid regulatory and legislative framework. The government and India Inc. must work to encourage women to be leaders in order to create a more supportive climate for women gig partners, which will have significant economic and national development ramifications.
In addition, some actions should be implemented to boost women's engagement in the gig economy. They include the following:
Employers and authorities must consider the safety and security of women in the gig economy, whether it be physical, psychosocial, or financial.

In order for women to reach their full potential, the organization's rules should include anti-harassment, flexibility, and compassion.

Soft skills, as well as commercial abilities, will become more critical as gig labor becomes more popular.
Another area where demand-responsive and market-relevant skills might develop at scale, in the long run, is technical skills training, which includes vocational and hands-on training.
At the end of the tunnel, there is a ray of hope.
Women have a lot to gain from the gig economy. As we look at the future of work for women in the gig economy, I'm hoping to see better opportunities for women gig partners in finance, sales and marketing, health, communication, and other fields. Gig labor is now used mainly by women as a supplement to their primary income. It will undoubtedly become a significant source of revenue in the future.