Stories
Top 10 Best Dermatology Hospitals In Bangalore
Top 10 Best Dermatology Hospitals In Bangalore
What is Dermatology?
Dermatology is a discipline of medicine that focuses on skin conditions and disorders. It is concerned with the study, investigation, and diagnosis of normal and abnormal skin. Dermatology includes cancers, aesthetic and ageing skin disorders, fat, hair, nails, and oral and genital membranes.
Dermatopathology is concerned with the pathology of the skin; immunohematology is concerned with the treatment of immune-mediated skin disorders such as lupus, bullous pemphigoid, and pemphigus Vulgaris; Mohs surgery is concerned with the removal of tumours from the skin without harming healthy cells; and paediatric dermatology is concerned with the treatment of infants, hereditary skin disorders, and children.
A dermatologist is a specialist in the subject of dermatology. Medical or surgical therapies may need the involvement of a dermatologist. Dermatologists can conduct a variety of operations, most of which are aesthetic. Cosmetic filler injections, hair removal or transplanting, intralesional treatment, laser therapy, photodynamic therapy, phototherapy, tattoo removal, tumescent liposuction, radiation therapy, and vitiligo surgery are some of the procedures available.
Cryosurgery treats warts, skin malignancies, and other dermatoses; allergy testing; systemic therapy such as antibiotics, immunomodulators, or injectable medications; or topical therapies are dermatology treatments.
The skin is the body's largest organ. Dermatologists also benefit from direct visual inspection because the complete surface area of the skin is exposed.
The following are five interesting facts regarding dermatology:
The Burden of Skin Disease report, published by the American Academy of Dermatology (AAD), reviewed data collected across 24 skin disease categories since 2013. "In 2013, one out of every four Americans sought treatment for at least one skin ailment, and the average person was treated for 1.6 skin diseases," according to the AAD.

Dermatology is divided into four branches: medical, cosmetic, surgical, and dermatopathology.

A skin illness has affected nearly half of all Americans over 65. On average, each person has 2.2 skin disorders.

The most significant preventable risk factor for skin cancer is exposure to U.V. light from indoor tanning booths.

"When dermatologists collaborate with other physicians—whether primary care physicians, paediatrics, or other specialists," the AAD writes in their report, "benefits can include improved patient outcomes and decreased healthcare expenditures."
Typical circumstances
Being a dermatologist necessitates a broad range of clinical expertise, such as the different internal health issues that might manifest as skin complaints.
Dermatologists can treat more than 3,000 disorders. Here are some of the most prevalent ones they encounter:
Acne: One of the most common skin problems, acne has a variety of causes that can result in various forms of pimples. Scarring, low self-esteem, and other issues affect some people.
Dermatitis and eczema: Dermatitis is a type of skin inflammation that causes swelling and an itchy rash. Eczema comes in various forms, the most common of which is atopic dermatitis.
Fungal infections: Fungal infections are prevalent, and they can affect the skin, nails, or hair. Oral thrush, ringworm, athlete's foot, and balanitis are all fungal illnesses caused by a genus of yeasts known as Candida.
Hereditary hair loss: Hereditary hair loss affects around 80 million people in the United States. Hair loss can be caused by various health conditions, including head lice, affecting approximately 6–12 million children. Trusted Source aged 3–11 years in the U.S. annually.
Warts: Warts are infectious, benign skin growths that develop when a virus infects the top layer of the skin. Persistent warts can be treated with a variety of methods by a dermatologist.
Nail problems: Dermatologists also address health disorders that affect the skin around and beneath the nails. This damage can be caused by ingrown nails, fungal infections, and other conditions.
Vitiligo: Vitiligo is a condition in which the skin loses its pigment, melanin. As a result, some areas of skin appear lighter than others.
Psoriasis: Psoriasis is a chronic autoimmune illness in which the proliferation of skin cells is accelerated, resulting in thick, red, purple, or silvery and scaly areas of skin. Psoriasis comes in a variety of forms.
Rosacea: Rosacea is characterized by facial redness, pus-filled pimples, visible blood vessels, and swelling of the eyelids. The nose and cheeks can be affected, as well as the forehead, chin, ears, chest, and back.
Shingles: Shingles, also known as herpes zoster, is a viral infection that causes a painful rash. It may clear up on its own in a few weeks without therapy, but medical intervention can speed up recovery and prevent serious complications.
Skin cancer: By the age of 70, one in every five persons in the United States will have developed some form of skin cancer. The most prevalent types are basal cell carcinoma, melanoma, and squamous cell carcinoma.
Let's look into the Top 10 dermatology hospitals in Bangalore:
Sakra World Hospital, Bangalore
Location: Bangalore
The Hospital was established in 2014.
300 beds
multi Speciality
Hospital Address
SY NO 52/2 & 52/3, Devarabeesanahalli
Bangalore 560103, India
About Hospital
Takshasila Hospitals Operating Private Limited operates Sakra World Hospital.




It was founded in 2014 and has NABH and NABL accreditation.

It is a well-known hospital that offers medical services that are both modern and efficient.

It focuses on ensuring community health through the application of cutting-edge medical procedures and innovative clinical methodologies.

They have a team of highly skilled strength coaches that are backed up by a well-trained clinical staff that is available 24 hours a day, seven days a week.

The hospital has around 230 doctors with over 35 different specialties.

It's a 300-bed hospital with five ambulances.

Patient consideration, peaceful wellbeing, care coordination, and patient commitment are all aspects of quality at Sakra.
Specializations and the Team
Medical services such as cardiac, neuro, hepatobiliary, and renal sciences are available at the facility.




More than 230 doctors work at the hospital, which has more than 300 beds.

Spine surgery, radiology and imaging, ENT and Head Neck Surgery, and blood disorders are among the hospital's specialties. Plastic and Reconstructive Surgery (PRS) is a type of surgery that focuses on Respiratory Medicine is the study of the respiratory system. Rheumatology Endocrinology Thyroid, Diabetes, and Osteoporosis Dermatology Dentistry Ophthalmology and Psychiatry
Doctors in Dermatology
Dr. Laxman F Mavarkar
Dr. Laxman F Mavarkar is a Visiting Consultant – Dermatology at Sakra World Hospital in Bangalore, and is one of the best dermatologists in the city. He has over 22 years of expertise in Dermatology and has worked at a number of reputable corporate hospitals in India and abroad, including Apollo Bramwell Hospital Mauritius, before joining Sakra World Hospital. He is noted for his patient-centered approach and is an expert in both adult and paediatric skincare prevention. As Bangalore's leading skin specialist, he has extensive experience diagnosing and treating a wide range of skin disorders, as well as exceptional diagnostic abilities and the capacity to provide effective therapy.
Fortis Hospital
Location: Bangalore, India
The Hospital was founded in 2006
The total number of beds at the hotel is 276.
Multispeciality
Hospital Address
154/9, Bannerghatta Road, Opposite IIM-B
Bangalore 560076, India
About Hospital
Bangalore's Fortis Hospital (Bannerghatta Road), a multi-speciality hospital, opened its doors in 2006. Since 2006, the Hospital has built a reputation as a reputable provider of medical services and healthcare.

Medical Travel and Tourism Quality Alliance ranked No. 3 among the best hospitals in the world and No. 1 in India for Medical Tourism (MTQUA). In addition, The Week – AC Neilsen recognized the Hospital as the second-best multi-speciality Hospital in Bangalore.

Dr Nalini G Shenoy is a renowned paediatrician on Bangalore's Bannerghatta Road with over 40 years of experience. Her competence areas include adolescent medicine, newborn jaundice, chickenpox treatment, measles treatment, bronchial asthma treatment, growth and development, and so forth. She is a member of the Medical Council of Karnataka.

International Medical Tourism Accreditations for Excellence in Care, National Energy Conservation Award 2014, Healthcare and Social Care Support Award, Global Marketing Excellence Award, Excellence in Facility Management Award, Breastfeeding Promotion Network India Award, AHPI Award, and Asian Patient Safety Award are just a few of the awards the Hospital has received.
Specializations and the Team
There are 150 competent consultants on staff and 1500 skilled paramedical personnel.

Cardiology, cardiology, neurology, orthopaedics, neurosurgery, Minimal Access Surgery, and gastroenterology are among the Hospital's 42 specialities.

In India, a hospital has implemented custom-fit knee replacement and HIFU technology for prostate cancer.

The state-of-the-art technology is available for trans-abdominal cardiac surgery, trans-radial angioplasty, and computerized TKR navigation surgery.

In the 8th Outlook Hospital Survey, 2002, the Hospital was named the Best Hospital in Bengaluru for Cardiac Care.
Doctors in Dermatology
Sudheendra Udbalker
Dr Sudheendra G Udbalker is a renowned dermatologist who has worked in the area for over 15 years. Radiofrequency cautery, Skin Biopsy, Chemical cautery, Chemical Peeling, Miniature punch grafting, Microdermabrasion, hair issues, and the most up-to-date clinical diagnostics for dermatological conditions are among his specialities. He belongs to the Indian Association of Dermatology, Venereology, and Leprosy (IADVL) and the Bangalore Dermatological Society (BDS). Qualifications In 2008, Dr Sudheendra G Udbalker, obtained his DNB (Dermatology).
In 2005, he received his DDVL (Diploma in Dermatology, Venereology, and Leprosy) from M.R. Medical College in Gulbarga, which is associated with Rajiv Gandhi University of Health Sciences in Bangalore, Karnataka. He earned his MBBS from M.R.Medical College in Gulbarga, connected with Gulbarga University. Expertise and Interests Dermatology in Clinical Practice Dermatosurgery Dermatopathology Cosmetology Paediatric Dermatology Clinical research e-consulting Dermatology treatment
Manipal Hospital (Old Airport Road) Bangalore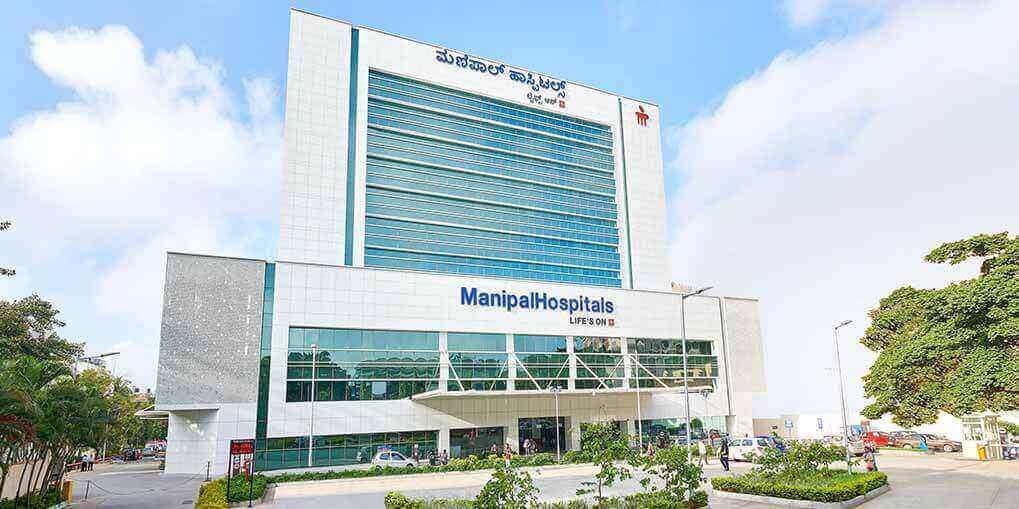 Location: Bangalore
Total number of beds: 650 Beds
The Hospital was established in 1991
multi-speciality
About Hospital
Manipal Hospital, founded in 1991, is India's third-largest healthcare network.

NABH and NABL (ISQUA) accredit it.

All comprehensive protocols, including clinical, nursing, diagnostics, and allied fields, are ISO 9001:2008 certified.

Whitefield, Brookefield, Old Airport Road, Malleshwaram, and Jayanagar are Bangalore's five Manipal Hospitals locations.

More than 60 specializations are available under one roof.

The inpatient facility of Manipal Hospital Whitefield has 284 beds.

It has also been awarded the AAHRPP Accreditation (Association for the Accreditation of the Human Research Protection Programs)

Consumer Voice has named the Hospital the Most Patient Recommended Hospital in India.

The Week Magazine has named it Bangalore's Best Hospital for the past eight years.

The study "INDIA'S MOST CARING HOSPITALS" was ranked among the top five hospitals.

In 2005, he was awarded the Golden Peacock National Quality Award in Service.
Hospital Address
Manipal Hospital Bangalore 560017, India
Specializations and the Team
Most doctors are linked with numerous institutions worldwide, including those in the United Kingdom, the United States, and Australia.

Doctors offer "Sunday" Day Care procedures using the most up-to-date surgical technologies.
Doctors in Dermatology
Sachith Abraham
Dr Sachith Abraham is a well-known dermatologist and cosmetologist in Bangalore. He has 29 years of expertise in the medical industry. He was presented with the Fulford Derma Foundation Award in 1998. In 1999, he received his Fellowship in Lasers from Lasertrolysis in Florida, his M.D. – Skin and V.D. from Kasturba Medical College in 1998, and his MBBS from Bangalore Medical College and Research Institute in 1993. He works as a physician at Manipal Hospital on Old Airport Road (Bangalore). He is a member of the Bangalore Dermatological Society and the Indian Association of Dermatologists, Venereologists, and Leprologists, among others (IADVL).
Manipal Hospital Varthur Road, formerly Columbia Asia Whitefield Bangalore.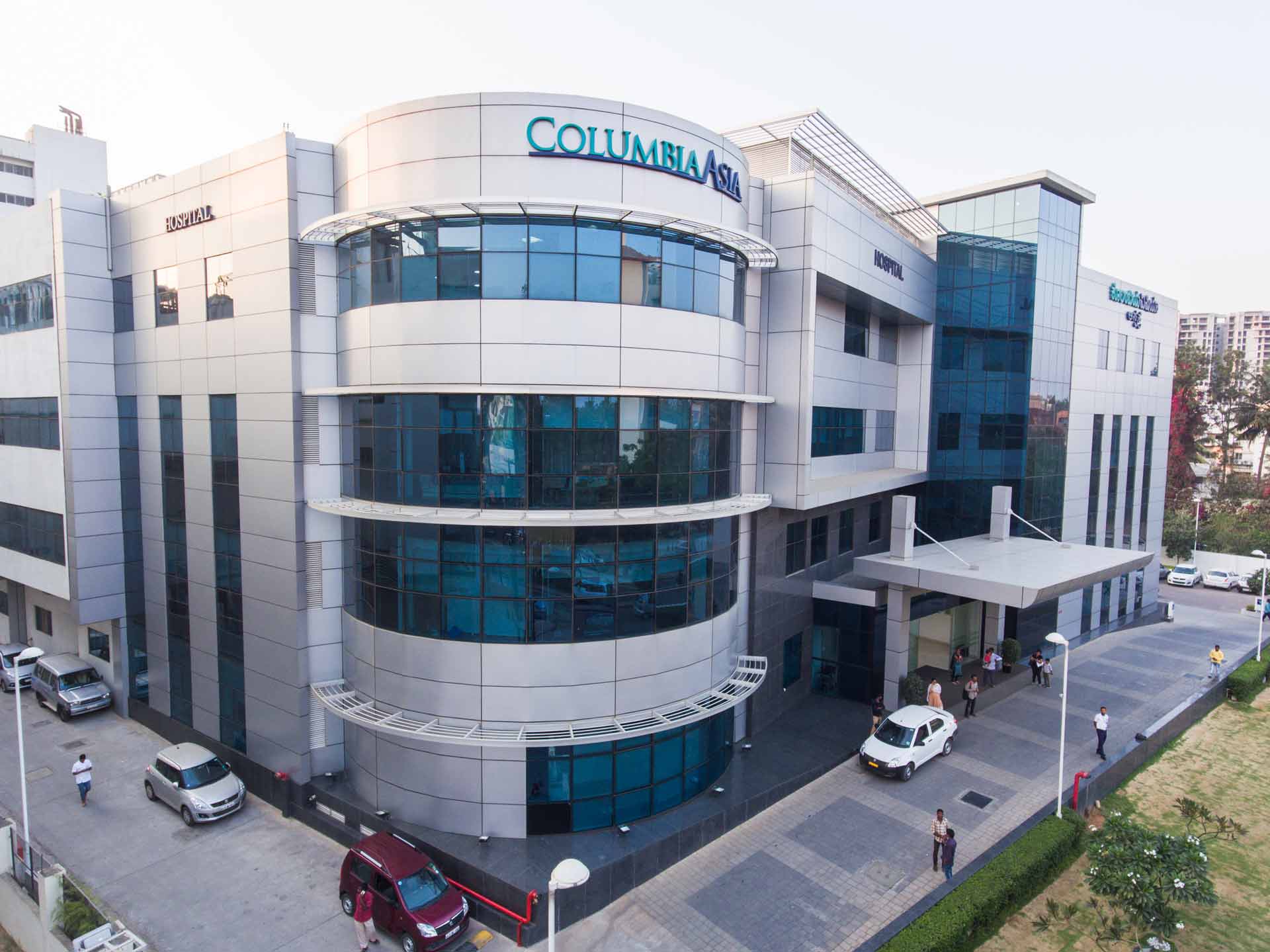 Location: Bangalore
150 Beds
The Hospital Established in 2014
Super Specialty
About the Hospital
Columbia Asia is a multinational healthcare corporation that operates a network of sophisticated hospitals throughout Asia.

Columbia Asia Hospitals Pvt. Ltd. is one of the first healthcare corporations to enter India using a 100% FDI approach. Over 150 private equity firms, fund management firms, and individual investors control the Columbia Asia Group.

Hospitals in Columbia Asia are clean, efficient, and provide excellent customer service. They are also affordable and easily accessible. The facilities' creative design, from their manageable size to superior technology, aims to give patients a pleasurable experience.

The Hospital has an international-grade infrastructure and adheres to internationally benchmarked medical, nursing, and operating regulations, making it a favoured healthcare destination for patients worldwide.

A high-end NICU and PICU are available at the centre.

Audiology, Andrology, Bariatric Surgery, Clinical Hematology, IVF, Internal Medicine, Intensive Care/Critical Care, Medical & Surgical Oncology, Neurology & Neurosurgery, Nephrology, Neonatology, Pulmonology, Rheumatology & Pediatric Rheumatology, Renal Transplant, Surgical G.I., Urology, and Vascular Surgery are among the Hospital's areas of particular expertise.
Hospital Address
Survey Number 10P & 12P, Ramagondanahal, Varthur Kodi
Bangalore 560066, India
Specializations and the Team
The International Patient Service at Columbia Asia Hospital offers a wide range of clinical disciplines. The Hospital boasts a staff of highly qualified and experienced doctors and cutting-edge equipment and infrastructure, allowing us to give the most excellent medical care at an accessible price.

They have an International Patient Helpdesk that recognizes the unique needs of international patients and provides them with tailored services.
Doctors in Dermatology
GROUP CAPT. DR. P. S MURTHY
Thirty-five years of Dermatology experience in India and the United Kingdom, most of that time spent as a Postgraduate Teacher and Examiner.

Rajiv Gandhi University of Health Sciences' former Professor of Dermatology

Pediatric dermatology, eczema, acne, psoriasis, and all sorts of skin malignancies are areas of particular interest.

There are 12 national and international publications in this collection.
BGS Gleneagles Global Hospitals, Bangalore
Location: Bangalore
The Hospital was established in 1970
multi-speciality
About BGS Gleneagles Global Hospitals, Bangalore
They are associated with and Part of the Parkway Panti ltd.

With a network of 22 facilities, Parkway Pantai is one of the region's most integrated private healthcare firms.

Parkway Pantai has almost 4,000 beds across Singapore, Malaysia, Brunei, India, China, and Vietnam, among other Asian countries.

Global Hospitals is India's fourth-largest healthcare organization.

Multi-Organ Transplantation (kidneys, liver, heart, and lungs) is a pioneering procedure.

Lung Transplantation Program is regarded as the best lung transplantation programme in India.

Every year, a global team of doctors performs 18,000 functions.

Every year, Global Healthcare Group sees 30,000 outpatients and 50,000 inpatients.

As a multi-speciality and multi-organ transplant hospital, they were pioneers.

It is regarded as one of India's best heart transplant centres.

Provide super speciality quaternary care and a full range of integrated medical services.
Hospital Address
67, Uttarahalli Main Road
Bangalore 560060, India
Specializations and the Team
A trained and qualified nursing and paramedical personnel, as well as an administration team, back up a team of highly skilled physicians.

The Liver Institute's strong staff comprises some of India's best liver specialists (hepatologists), transplant surgeons, anesthesiologists, transplant nurses, physiotherapists, and transplant coordinators.

Renal/kidney transplantation has been pioneered by a team of experts in both live and cadaveric donor renal transplantation programmes.
Doctors in Dermatology
Dr Rashmi Ravindra
Dr Rashmi Ravindra is a well-known dermatologist in Bangalore who works at the BGS Gleneagles Global Hospital in Kengeri. Dr Rashmi Ravindra has worked as a Dermatologist for the past 15 years, gaining expertise and experience in the fields. Dr Rashmi Ravindra earned her MBBS in 2003 from JSS Medical College in Mysore, her M.D. in Dermatology in 2007 from JSS Medical College in Mysore, and her Diploma in Medical Law and Ethics in 2011 from National Law School of India University in Bangalore.
Dr Rashmi Ravindra is a member of the Indian Association of Dermatologists, Venereologists, and Leprologists, as well as the Cosmetic Dermatology Society of India and the Indian Association of Cosmetic Surgeons.
Aster CMI Hospital (Hebbel) Bangalore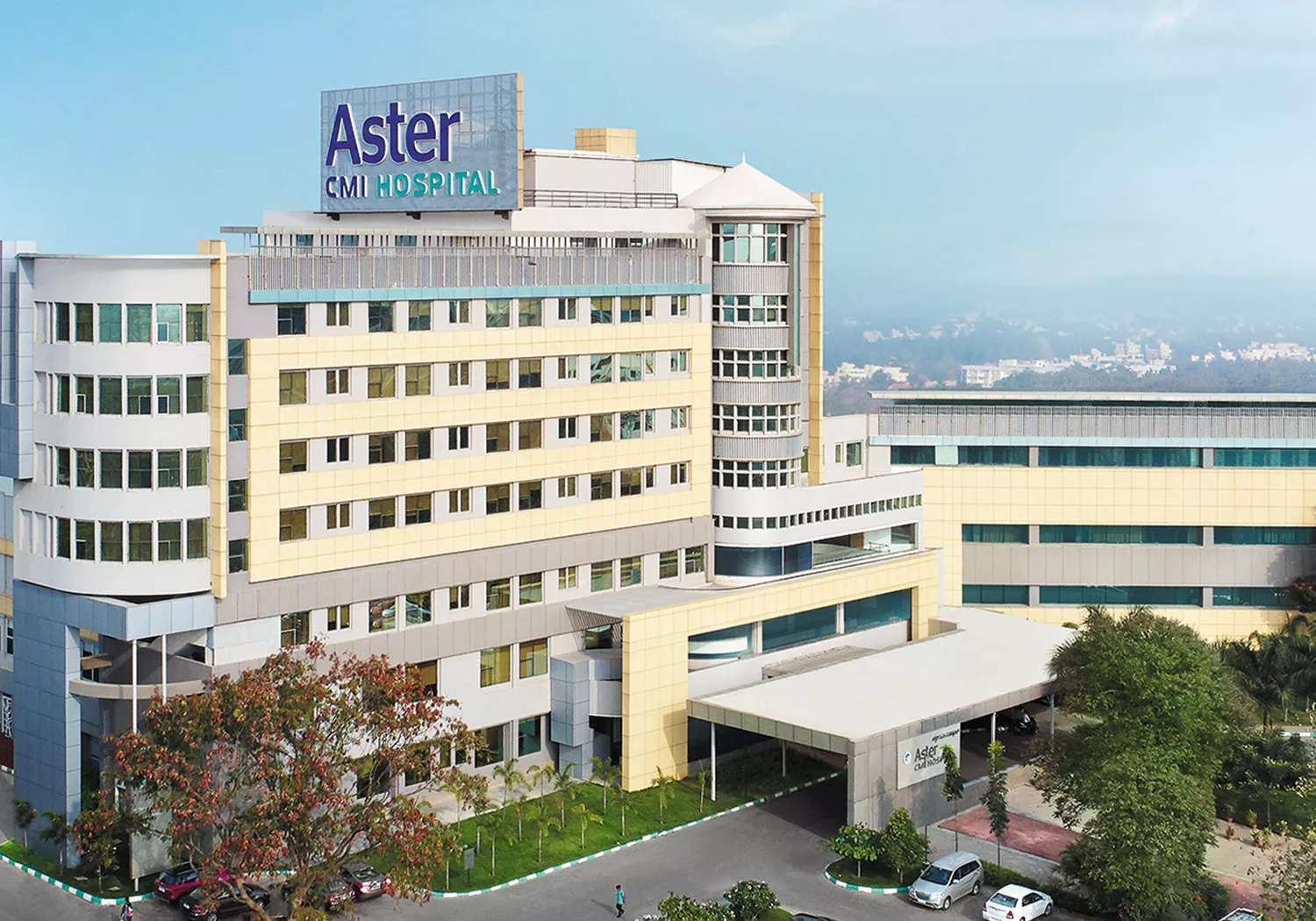 Location: Bangalore
500 Beds
The Hospital was established in 2014
Multi-speciality
About Hospital
Aster CMI Hospital is Part of D.M. Healthcare's ongoing effort to build world-class hospitals.

The Hospital, one of the largest and fastest-growing conglomerates, provides a full range of healthcare services.
Hospital Address
No. 43, National Highway 44, 2, New Airport Rd, Sahakar Nagar, Hebbal
Bangalore 560092, India
Specializations and the Team
The Hospital offers an experienced staff of competent specialists dedicated to providing high-quality healthcare.

It offers gastroenterology, cardiac sciences, neurosciences, integrated liver care, surgery and associated specialities, urology and nephrology, adolescent health, and other services from primary care to quaternary care.
Doctors in Dermatology
Shireen Furtado
Dr Shireen Furtado, MD, is a dermatologist with dermatosurgery fellowship training. She specializes in acne, vitiligo surgery, and Medical Aesthetics, which she learned in the United States. She pursued a fellowship in Dermatologic Surgery after completing her dermatology residency at the prestigious St Johns National Academy of Health Sciences in Bangalore, where she worked as a senior resident for three years (2011-2013).
She got international experience by participating in medical and procedural dermatology observerships at Stanford University Dermatology Clinics in Stanford, California, from 2013 to 2014.
She has a particular interest in procedural dermatology. While training at St Johns Hospital in Bangalore, India, she performed surgeries for re-pigmentation in vitiligo, including melanocyte transfer, acne scar revision surgeries, and various aesthetic and cosmetic laser-assisted procedures.
She has also completed an AAOPM-approved training programme in aesthetic dermatological procedures in New York, USA, and holds an AHA advanced cardiac life support certificate (American Heart Association).
She received certified training in Botox, Dermal fillers, Platelet-rich plasma for facial rejuvenation and hair loss, Anti-aging, Medical weight loss – HCG injections, Submental lipolysis, Sclerotherapy, and Medical hair loss at Empire Medical Training Centre (an American Academy of Procedural Medicine –AAOPM affiliate) in Manhattan, New York City. She has received numerous scholarships and has given scientific oral and poster presentations at national conferences.
She has been a conference faculty member, contributed chapters to books, and published publications in international journals. She provides in-depth and tailored dermatology consultations and expertise in dermatology procedures.
Dr Shireen received her MBBS from Rajiv Gandhi University Of Health Sciences, Bangalore, and her M.D. in Dermatology from Father Muller Medical College, Rajiv Gandhi University Of Health Sciences, Mangalore.
Apollo Spectra Hospital, Bangalore
Location: Bangalore
20 Beds
The Hospital was established in 2002
multi-speciality
About the Hospital
Apollo Spectra Hospital: Koramangala provides top-notch medical services with bells and whistles.

The Hospital, which has a capacity of 20 beds, is dedicated to providing world-class medical services.

Orthopedics & Spine, Varicose Veins, Urology, Bariatric Surgery, ENT, General and Laparoscopic Surgery, and more surgical specialities are available at the facility.

Thanks to its world-class infrastructure and top doctors, the Hospital uses sophisticated technologies to tailor care for speedier recovery and minimize infection risk.
Hospital Address
143, 1st Cross, Near Nagarjuna Hotel, 5th Block, Koramangala
Bangalore 560034, India
Specializations and the Team
More than 230 medical experts, including 175 speciality specialists, are working together to set a new standard in healthcare.
Doctors in Dermatology
MBBS, DNB, Dr Elizabeth Jayaseelan (Dermatology)
31 Years of Professional Experience
QUALIFICATION IN EDUCATION
MBBS – National Board Of Examination, 1986

DNB – National Board Of Examination, 1991
EXPERTISE IN TREATMENT AND SERVICES
Cosmetic Dermatology is her area of expertise.

Anti-Aging, Scar Removal, and Other Treatments

Solutions for Hair Transplantation
MEMBERSHIP IN A PROFESSIONAL ORGANIZATION
India's Federation of Obstetric and Gynecological Societies (FOGSI)
Rainbow Children's Hospital & BirthRight by Rainbow, Bangalore
Location: Bangalore
200 Beds
The hospital was Established in: 1999
multi-speciality
About the Hospital
Rainbow Hospital is the state's first standalone paediatric Hospital, offering a wide range of paediatric, fertility, and women's health services under one roof.

In the TOI's 2018 All India Fertility and IVF Ranking poll, the Hospital was ranked as one of the top two fertility hospitals in Bangalore.

It has 12 sites, including two in Bangalore, six in Hyderabad, two in Vijayawada, one in Delhi, and one in Chennai.

In Bangalore, there are two locations: Marathahalli and Bannerghatta.

This paediatric tertiary care facility operates a dedicated transportation system, a virtual ICU on wheels, and fetches kids from far distances, all of which are unique Karnataka offerings.
Hospital Address
Survey No.8/5, Marathahalli-KR Puram Outer Ring Rd, Ferns City Doddanekkundi, Marathahalli
Bangalore 560037, India
Doctors in Dermatology
Priyadarshan K
Dr Priyadarshan K is a renowned Bangalore-based Hair Transplant Surgeon, Plastic Surgeon, Immunodermatologist, and Dermatologist. He has 28 years of expertise in the medical industry. He has received the Nation Eminent Personnel Honor – 2013 award, the Excellence Award In Cosmetic Surgery – 2011 award, and the Healthcare Excellence Award – 2004 award for his contributions in the medical area. He received his MCh in Plastic Surgery from Topiwala National Medical College and BYL Nair Charitable Hospital in 1998, his DNB in Plastic Surgery from the National Board Of Examination in 1998, his M.S. in General Surgery from Lady Hardinge Medical College and Rammanohar Lohia Hospital in New Delhi in 1994, and his MBBS from Bangalore Medical College and Research Institute in 1990.
He currently works as a consultant at Rainbow Children's Hospital in Marathahalli (Bangalore), Sagar Hospitals in Jayanagar (Bangalore), Fortis Hospital in Bannerghatta Road (Bangalore), Columbia Asia Hospital in Hebbal (Bangalore), South City Hospital in Wilson Garden (Bangalore), Cloudnine Hospital – Old Airport Road in Old Airport Road (Bangalore), and Shirdi Sai (Bangalore). He is a member of the All India Association of Plastic Surgeons as an honorary member.