Trends
India, With 177 Million People Is Largest Contributor To Global Population
India is projected to have a population of 1.668 billion in 2050, more than China's 1.317 billion people in the mid-century.
As the world's population touched 8 billion on Tuesday, India was the most significant contributor to the last billion, adding 177 million people, the UN said. In a special graphic marking the global population reaching eight billion, the United Nations Population Fund (UNFPA) said much of this growth was driven by Asia and Africa.
Between now and 2050, a global increase in the under-65 population will occur exclusively in low- and middle-income countries. India is projected to have a population of 1.668 billion in 2050, more than China's 1.317 billion people in the mid-century.
Why India Needs Population Control Act
The two main causes leading to overpopulation in India are:
• Birth Rate: We have reduced the death rate, but the same cannot be said for the birth rate. The birth rate is falling due to population policy and other measures, but it is still much higher compared to other countries. The above causes are related to various social problems in our country, which lead to overpopulation.
• System of early marriage and universal marriage: Even though the legal age of marriage for a girl is 18, the concept of early marriage is still prevalent in many parts of society and prolongs fertility. In India, marriage is a sacred duty and a universal practice, where almost every woman is married of reproductive age.
• Poverty and Illiteracy: Another factor in rapid population growth is poverty. Poor families believe that the more members there are in the family, the more they will earn. Starvation can also cause their children's death, and thus the need for more kids. Indians are still behind when it comes to using contraception and contraceptive methods. Illiteracy is thus another cause of overpopulation
• Age-old cultural norm: Sons are the breadwinners of families in India. This ancient idea puts considerable pressure on parents to have children until a male child is born.
• Illegal migration: Last but not least, we cannot ignore the fact that illegal migration is constantly taking place from Bangladesh, Nepal, and Myanmar, increasing the population density. Effects of overpopulation The structure of our country is unstable even after 75 years of independence due to overpopulation.
Some of the major impacts of the high population are as follows:
• Unemployment: It is tough to generate employment for a huge population in a country like India. The unemployment rate thus shows an increasing trend. These promises have been compounded by the COVID-19 pandemic.
• Labor utilization: The number of unemployed individuals in India is increasing due to the economic crisis, slow business development, and expansions.
• Pressure on infrastructure: Unfortunately, the development of infrastructural facilities does not keep pace with population growth. The result is a lack of transport, healthcare, housing, education, communication, housing, etc.
• Use of resources: Land, water resources, and forests are overused. A growing population could threaten an already existing ecosystem as numbers increase consumption, which puts stress on natural resources and could lead to water and food shortages.
• Reduced production and increased costs: Food production and distribution could not keep up with the growing population and therefore production costs increased. Inflation is a significant consequence of overpopulation.
• Unfair distribution of income: Faced with a growing population, income is unevenly distributed and inequalities within the country are widening. Due to the excessive number of individuals, the work is not properly valued, which could significantly reduce the value of the skill.
Steps To Control The Population In India
Government of India policymakers should initiate a policy for population control so that the country's economic growth can keep pace with the demands of the growing population. Significant steps have already been taken, but more control populations still need to be emphasized.
A few steps to take to bring the population under control:
• Increasing the welfare and status of women – In many parts of our society, women are still considered second-class citizens. They cannot get an education, so they do housework. However, instead of restricting women to domestic duties and leaving them to study, it may be beneficial as it could contribute to the rising status of women and other sources of income.
• Spreading Education – Illiteracy is one of the critical reasons. As mentioned above, the government is taking numerous steps to make adults and children able to study for free from the government institution, which can lead to exceptional growth in the literacy rate of the country and inspire more individuals to sign up to learn and understand the consequences of overpopulation.
• Raising awareness about contraceptive use – Talking about contraception is still taboo in various parts of our society. Camps should be organized to educate men and women about contraception.
• Family Planning – It is one of several other steps that help control the population. With proper planning of the future, one can aim for better living standards.
• Support for male sterilization – sterilization is a highly effective method of birth control, and, a man can engage in contact with his partners without fear.
• Free distribution of contraception and condoms among the poor- Due to hesitancy among the poor regarding contraception. Government and hospitals should join hands to organize camps for distribution and also to inform people about contraception and its benefits.
• Increase the number of health centers for the poor – The government should also focus on increasing the number of accessible health facilities so that individuals can get tested and sterilized if needed.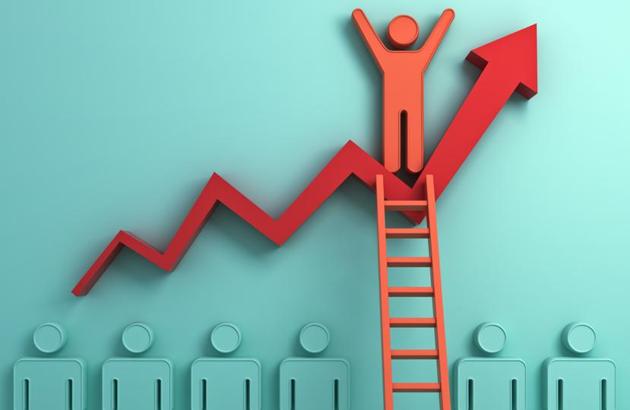 According to UNFPA estimates, in 2022, 68% of India's population is aged 15–64, while people aged 65 and above constituted 7% of the population. The report says the global population is growing at the slowest rate since 1950, falling below 1% in 2020. Liu Zhenmin, Deputy Secretary-General for Economic and Social Affairs, said that countries, where population growth has slowed, must prepare for a growing proportion of older adults and, in more extreme cases, a declining population.
"China provides a clear example. "The population of people over 60 years of age in China is expected to reach 28% in 2040," the WHO said. In 2019, there were 254 million elderly people aged 60 and over in China, of which 176 million were over 65.
Edited by Prakriti Arora