Trends
Kashmiri Pandits should take, investment in life beyond Kashmir, into strong consideration, in 2022
Kashmiri Pandits should invest in life beyond Kashmir
Currently, there is no blueprint. It never existed. Pandits fleeing the Valley due to a recent minority massacre should be aware of this, at least. Even basic housing is not provided to all those who returned for government jobs; forget smart townships. Keeping this in mind, the Pandits should rethink their lives and future.
It is also important to remember that no government can provide foolproof security to a group of people who could become targets for a variety of reasons, such as someone disliking the fact that a Pandit man (or woman) has returned to sending a political message through assassination. The large operations that the Kashmir Police and other troops regularly conduct in the Valley will not be enough to stop this. Less than twenty-four hours later, you may declare that the individual (or men) responsible for a specific killing has been "neutralized." Nevertheless, that brings little comfort to the families of the victims.
What does reevaluating their lives and prospects entail for Kashmiri Pandits? It all starts with admitting that they have no future in Kashmir. Not tomorrow or the next day. Nor in five, not in 10 years. This must be comprehended independently of the security context. Although it seemed doubtful, the situation may improve. Assume that things improve to the point that a Garba night would be held in Pulwama.
Assume that there will be significant growth, that there will be employment, that industrialists will invest, and that there will be nightlife along the Dal Lake. But it will never be a location where a Pandit will invest her life. As in the past, the Kashmiri Pandit will find a home everywhere in India or abroad. The Pandits are well-educated and have consistently achieved personal success. It is known that they have a solid attachment to the land where their forebears resided for thousands of years.
However, they must understand that individuals who fled before 1990 and moved to locations like Allahabad and Lucknow are still tied to the notion of Kashmir, possibly more so than those who were uprooted in the 1990s. We have brought a portion of our Gods, our isht devtas, wherever we have gone. It has been happening for more than 700 years and will not disappear.
A few thousand people who opted to work for the government and are now being targeted must quit. Most of them don't require it and would be better off elsewhere. No one can live with the continual fear that a guy may materialize out of nowhere and shoot. Some may be yearning for this employment, but they should remember that they could live without them for 20 years until previous Prime Minister Manmohan Singh negotiated this package in 2010.
The allure of small government positions has wreaked havoc on society. The younger generation should seek more excellent prospects, such as civil service. They should broaden their horizons and apply to colleges overseas beyond engineering and MBA programs.
The Kashmir of the twenty-first century is not the Kashmir of our forefathers. Make a random search of any locality/area in Kashmir using Google maps. Look at how many mosques have sprung up every square mile in the previous ten years. Mosques do not pose a threat. However, their quick expansion indicates that Kashmiri society is predominantly homogenized, among other factors.
It is becoming increasingly challenging to profess a faith other than Islam as young radicalization grows. It's not like a strange Janamashtami procession or an annual fair at an ancient temple. Ten years ago, a young Pandit lady in South Kashmir's labour camps informed me that she struggled to preserve the Gayatri mantra as her phone's ringtone.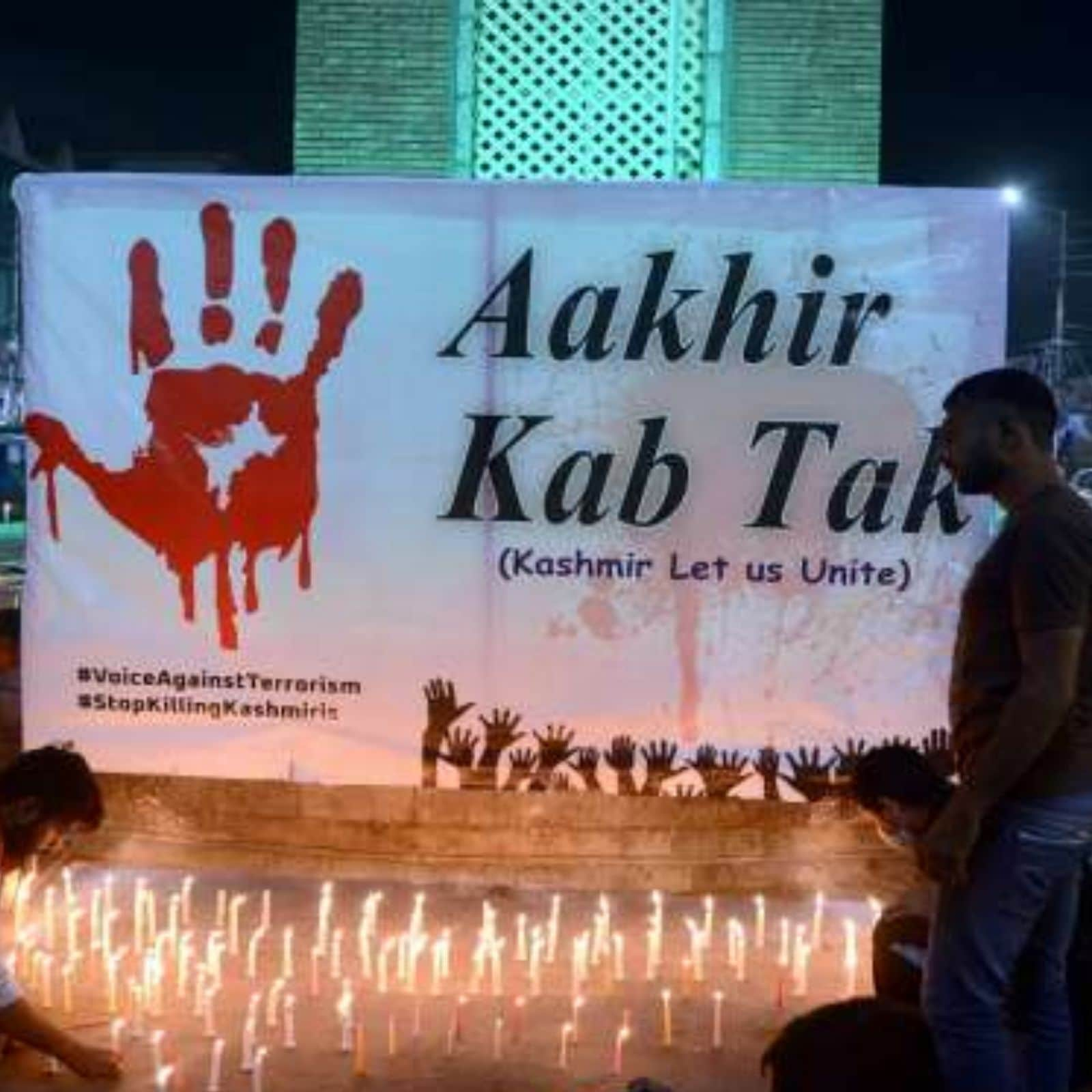 That's a strange lady. Consider what would happen if the Pandits returned in droves.
Only a passionate embrace of cosmopolitanism can work for the future generations of Pandits. Their grandparents' baggage and bitterness no more extended to burden them. That isn't to say people shouldn't remember what occurred in Kashmir. However, that should not be their primary focus. Perhaps someday, those responsible for so many of our deaths will be held accountable. However, as they say, the best retaliation is to live a happy life.