Trends
Kotak bank owned by billionaire Uday Kotal rejects CEO's son as leader 2022
Kotak bank owned by billionaire Uday Kotal rejects CEO's son as leader 2022
As it has developed, Kotak Mahindra Bank now offers a variety of financial services, including asset recovery, business banking, mutual funds, wealth management, insurance, and more and was founded by the billionaire Uday Kotal. With more than 1270 branches and a transformation from a bill-discounting company to a banking and finance conglomerate in 2014, Kotak is now India's second-largest scheduled commercial bank by market value.
To launch a small payments bank, Kotak Mahindra Bank collaborated with telecom giant Airtel in 2015 and forayed into the general insurance market.
In 1995, Uday incorporated a Securities Company out of his distribution & brokerage operations. In 1995, he merged his investment banking operation with Kotak Mahindra Capital Company. After purchasing a stake in Ford Credit in 1996, Uday Kotak split off his auto finance business to become Kotak Mahindra Prime Ltd, a different auto finance company.
In 1998, Uday Kotak established Kotak Mahindra Asset and began operating in the mutual fund industry. He partnered with Old Mutual Limited, a pan-African investing, banking, savings, and insurance conglomerate, in 2000 to launch a life insurance company in India.
In 2001, Uday combined Kotak Securities Limited with Kotak Finance Limited after selling Matrix to Friday Corporation. In 2003, he converted Kotak Mahindra Financing Limited into a bank, making it the country's first non-banking finance business to do so. The RBI granted him a banking license.
The son of the wealthiest banker in India is not a candidate to manage Kotak Mahindra Bank Ltd, which plans to name a new CEO to succeed its billionaire founder within the next six months.
Jay Kotak, the company's CEO since its founding in 1985 and son of the founder Uday Kotak, is not a candidate for the position, according to KVS Manian, the company's full-time director. Following central bank norms that capped tenures for Indian corporate leaders, the billionaire will step down from his chief executive role by the end of next year.
Jay is still a child. According to merit, Manian stated in an interview he will have to progress his way up. He anticipates the board will reveal their choice in the upcoming five to six months.
The new CEO's duties will include assisting in the direction of Mumbai-based Kotak Mahindra's expansion aspirations. Even if there are signs the industry may be slowing down, consumer costs in India have recovered, and the country's annual credit growth is almost at its best level in more than a decade.
Push for Infrastructure and Technology Financing
Bhavesh Lathia, a former employee of Amazon.com Inc., was recently appointed by the bank as chief of consumer experience. He would also oversee and create the technology for its consumer bank.
According to Shanti Ekambaram, group chairman and full-time director, there is a push to use technology to bolster the bank's growth across all areas. According to Ekambaram, the bank's rivals nowadays are tech-enabled platforms that offer digital consumer experiences rather than other banks.
In the same interview, she predicted that banks would resemble tech businesses more in the future while still providing customers with financial products.
The new CEO will also lead the company's push into funding infrastructure, such as roads & airports, as well as the switch to renewable energy. According to Manian, government initiatives to make investments safer have made this market more appealing by reducing the periods for refinancing infrastructure assets.
Manian anticipates the board will reveal their choice in the upcoming five to six months. Given that consumer spending has recovered and that annual credit growth is almost at its best level in more than a decade, the new CEO will assist in directing the lender's expansion goals.
According to the report, the next CEO would also lead the company's push into financing infrastructure projects and the switch to renewable energy sources.
According to Manian, government action to make these investments safer has improved the appeal of these industries. This has been supported by shorter time limits for refinancing infrastructure assets.
Because Uday Kotak strongly believed that trust was the foundation of all financial services, he later worked with the Mahindra Group to create the new moniker "Kotak Mahindra." The Reserve Bank of India granted Kotak Mahindra Finance Ltd. a banking license on March 22, 2003. It's the first non-banking financial firm in Indian corporate history to get a banking license and change from a non-banking financial institution into a bank.
Uday discontinued their collaboration by purchasing Goldman Sachs' 25% ownership in two divisions for $72 million in 2006. In 1980, Kotak raised 30 lakh to launch an NBFC for bill discounting. His 1998 investment of two crore rupees in Hutchison Essar earned him one billion rupees in 2006. In the following years, Kotak expanded his financial consulting company into several different financial services, becoming a significant player in high finance, bill discounting, stockbroking, unit trust, life insurance, and auto financing.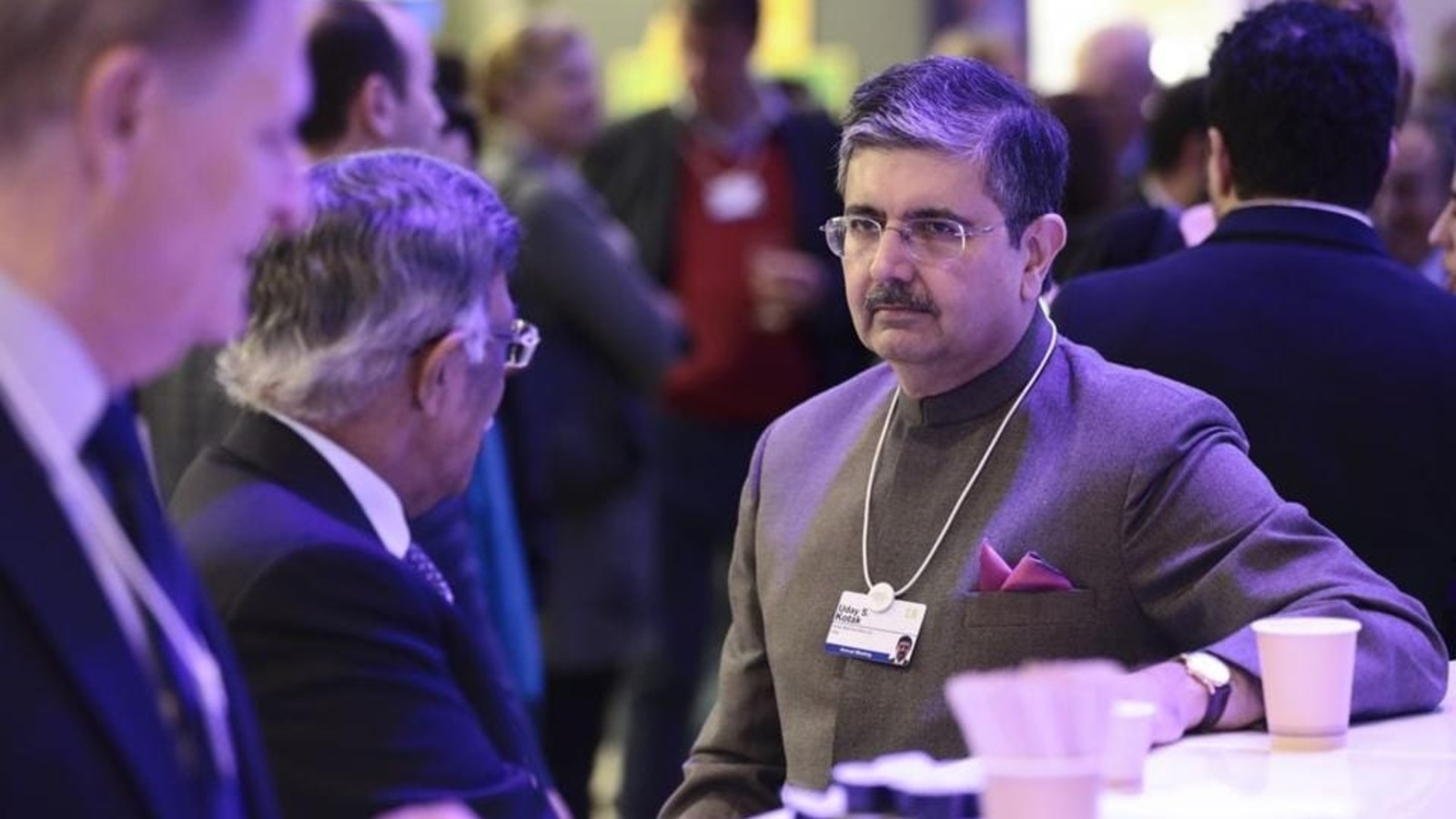 In 2004, Uday introduced the India Growth Firm, a private equity fund. In 2005, he also launched the Real Estate Fund. In 2006, Kotak acquired a 25% share in Goldman Sachs's Kotak Equities and Kotak Mahendra Capital Company.
In accordance with the pension plan, Uday created a pension fund in 2008. In 2009, Uday Kotak joined Ahmedabad Commodity Exchange as an anchor investor. In 2009, he established a Kotak Mahindra Bank rep office in Dubai.
Edited by Prakriti Arora