Trends
Top 10 Most Promising Stock Broking Companies in India 2023
Top 10 Most Promising Stock Broking Companies in India 2023
Companies specializing in stock broking serve to be conduits between their customers and the stock market. On behalf of clients, they mostly buy and sell investment products, including stocks. Brokers combine their resources to assist their customers in negotiating the rules of the stock market.
These businesses carry out several crucial tasks, such as:
Facilitating stock market transactions by bringing together sellers and buyers of investment products.

They frequently handle the paperwork needed to ensure that the transactions for a client are legal.
Brokerage companies typically demand a fee on every trade they present as payment for their services. This charge is referred to be called a brokerage fee. It often represents a part of the total cost of each transaction the firm conducts.
BROKERAGE SERVICES TYPES
Complete-service brokerage companies Full-service brokerage companies provide a wide range of services, including:
They support customers' purchases and sales of investment products on the stock market.

They provide access to many different asset classes. This covers a variety of derivatives in addition to stocks, such as bonds, currency, commodities, and others.

They provide a range of advising and research services. They typically have an entire research and analysis team.

Their clientele can visit their real offices and branches.

The variety of services available explains why the commissions are so high.

Low-cost brokerage houses
A discount brokerage company is a full-service broker with fewer services.

They don't keep many actual offices. They operate from a centralized hub and communicate with clients online and over the phone.

The benefit, in this situation, is that brokerage costs are moderate.
2. Authorized Individual
An Authorized Person serves to be franchisee for a brokerage firm. Authorized Person must be registered with the Exchanges to carry out this duty (BSE, NSE, MCX, etc.)

The Authorized Person directs customer business to the larger group.

They are unable to carry out trades on their own.

The research materials & investment recommendations of the brokerage house they represent are available.
3. Robo-advisers
Robo-advisers software allows users to manage their accounts without seeking a broker's advice. According to this,

They create an investment portfolio depending on the customer's objectives. When necessary, they can automatically rebalance a portfolio.

They offer financial services at competitive prices.

Customers must provide the program with information about their income, taxes, and other financial matters to achieve the best results.
ACCOUNT OPENING WITH BROKERAGE FIRMS
A customer must open three different types of accounts once they register with a brokerage company:
Bank account: You'll need this to add and withdraw money from trading when you purchase and sell stocks.
Demat account: All of your shares are kept electronically.
Trading acct: This is where orders to purchase or sell equity assets are placed.
Some consumers may already hold a Demat account or a bank account. So linking all of the funds should be their next move. This is required to begin trading or making investments in the stock market.
Let's now analyze how these three accounts could affect stock market transactions:
When looking to purchase securities: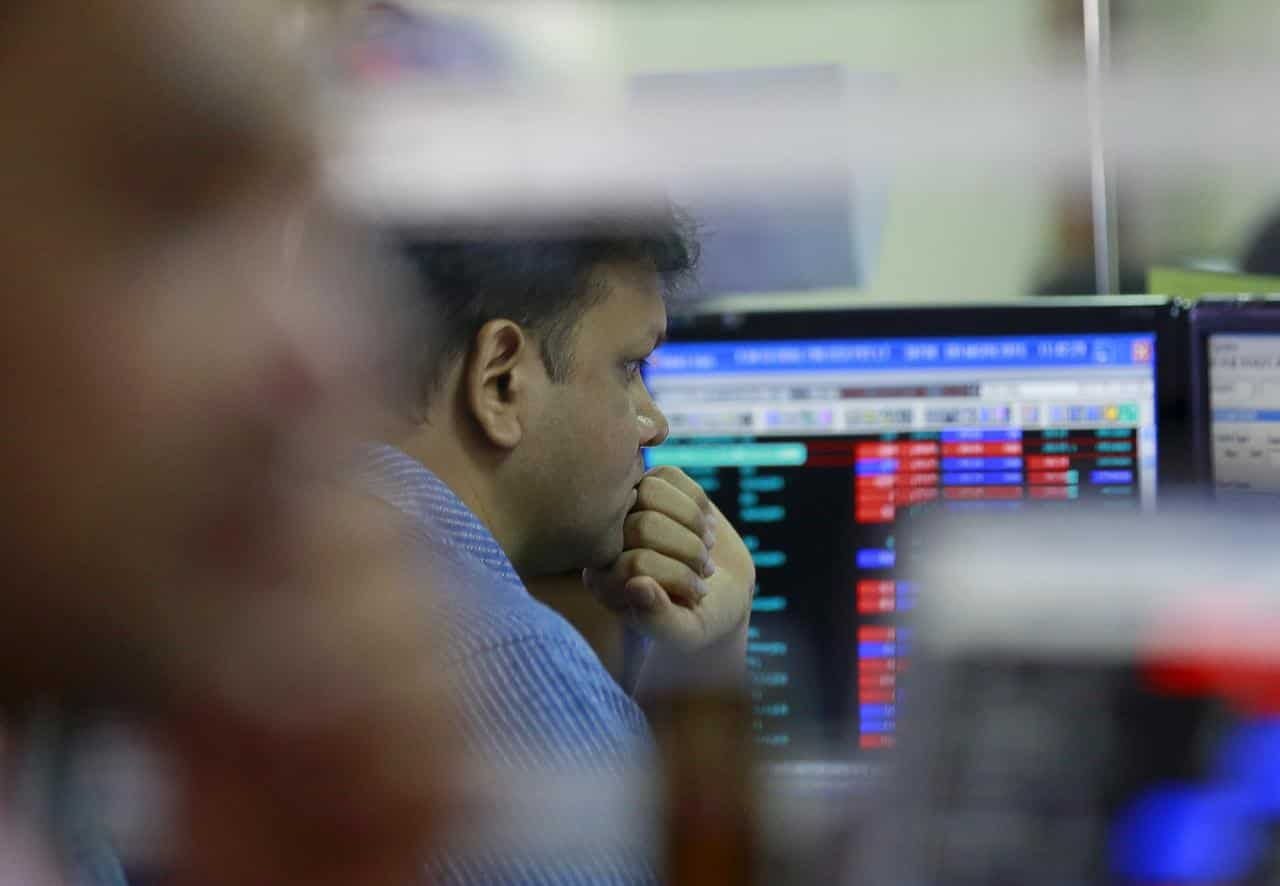 The necessary funds must first be sent from your bank account to a trading account as the first step. The Broker will buy securities when executing the transaction using the margin from your trading account. After your buy order has been completed, the stocks will be paid to your Demat account.
When you want to sell securities, you should:
The Broker will remove the shares from your Demat to sell on the exchange once you have submitted the sell order. The claims will be withdrawn from your Demat account, and the proceeds from the sale will be deposited to your trading if the order is executed correctly. The money can then be transferred back into your bank account.
Brokerage companies increasingly provide bundled solutions to ensure a much smoother investment and trading experience. For instance, a trusted broker like Kotak Equities provides a 3-in-1 service that combines a checking account, a Demat account, and a trading platform into a straightforward package.
1. Zerodha
Bengaluru-based brokerage Zerodha introduced India's first cheap broking model. With over 3 million customers, Zerodha now provides over 15% of all retail trading volume in India. The most powerful trading platform with the least amount of margin needed is Zerodha. For daily and F&O trades, the Broker imposes a one-time fee of 20 rupees. They are the biggest brokerage by active customers, trade volume, and new client addition.
When it comes to a business that is the cleanest, most dependable and most trustworthy brokers, the organization has an amazing reputation. Zerodha offers the most cutting-edge online trading tools. The business provides Direct Mutual Funds with Zero Commission.
Every type of investor will benefit majorly from the platform, including passive and active investors, newcomers, active traders, and algorithmic traders. The company has released an online and mobile trading program called Zerodha Kite.
At the time of writing, Zerodha charges Rs 200 to register an online account. To register an account offline, Zerodha charges a fee of about Rs 400. The AMC, or Annual Maintenance Charge, is Rs 300 annually. You can participate in bonds, IPOs, and mutual funds (through Bhim UPI). Direct mutual fund investments and equity delivery are free.
Why Zerodha is ranked first: The traders' most trusted stockbroker; fixed intraday brokerage of Rs. 20; no brokerage on deliveries; excellent customer service. Modern trading and technical analysis charts and tools
2. Upstox
The bargain broker with the quickest growth in India is Upstox. For volume traders seeking better profits (up to 15X), cheap brokerage houses, and good trading platforms, Upstox is the ideal option.
Regardless of the trade volume, you simply need to pay a brokerage fee of Rs. 20 to engage in intraday, F&O, currency, and commodity trading. Delivery of the stock is free. The top brokerage firm in India is Upstox, one of the original low-cost brokerage companies. The business is at the top of India's Best Online Share Brokers list. Trading is provided at low prices.
They offer services in stocks, commodities, foreign exchange, futures, and options. Two trading platforms, Upstox Pro Internet and Upstox Pro Mobile are used to deliver all services.
The top brokerage firm in India is Upstox, one of the original low-cost brokerage companies. The business is at the top of India's Best Online Share Brokers list. They provide trade at some unexpected costs. They provide services in the areas of stocks, commodities, foreign exchange, futures, and options. Two trading platforms, Upstox Pro Internet and Upstox Pro Mobile are used to deliver all services.
Why Upstox?
Free Rs. 1000 in brokerage credit

Set brokerage at Rs. 20 per trade.

No brokerage fee for stock deliveries
3. 5Paisa
Open A 5Paisa Account The Power Investment & Ultra Trader pack from premier stock broker 5Paisa has the lowest brokerage percentage of a flat Rs. 10 per order. For stock delivery deals, however, you may be needed to pay the amount of INR. 20 per order. The BSE, NSE, and MCX offer services in stock, commodities, and currencies.
It is one of India's top flat-rate discount brokers. The business is considered one of India's leading venues for novice stock brokers. Regardless of the trade volume, the section's length, or the exchange, they charge a fixed Rs 20 brokerage.
The company has developed three subscription plans—Basic Pack, Power Investor Bundle, and Ultra Trader Pack. Each project provides the benefit of free account opening, meaning there is no cost to open an account. The program provides advantages like a Fixed Amount that is decreased from Rs. 20 to Rs.
They provide mutual funds to be a service. Direct mutual funds are included and regular mutual funds. For internet mutual fund purchases, a flat fee of Rs 10 is applied to each order that is executed. You receive a single account for investing in insurance, mutual funds, and stock trading.
The finest mobile trading app in India up to this point is the 5paisa app. The software is very user-friendly and offers a beautiful experience. If you want to use a mobile trading app and search for the lowest brokerage fees, you should use 5Paisa.
Why 5Paisa is ranked #3:
Lowest brokerage fee of Rs. 10 per trade

Quickest account opening

Best trading application with a simple interface.
4. Wisdom Financial
Wisdom Capital is the finest discount broker for trading contracts (equity and commodity F&O). For the derivatives market under the Pro plan, the Broker provides one of the cheapest flat brokerages of Rs. 9 per trade. One thousand franchises around India are part of Wisdom Capital, which has its headquarters in Noida.
5. Securities by IIFL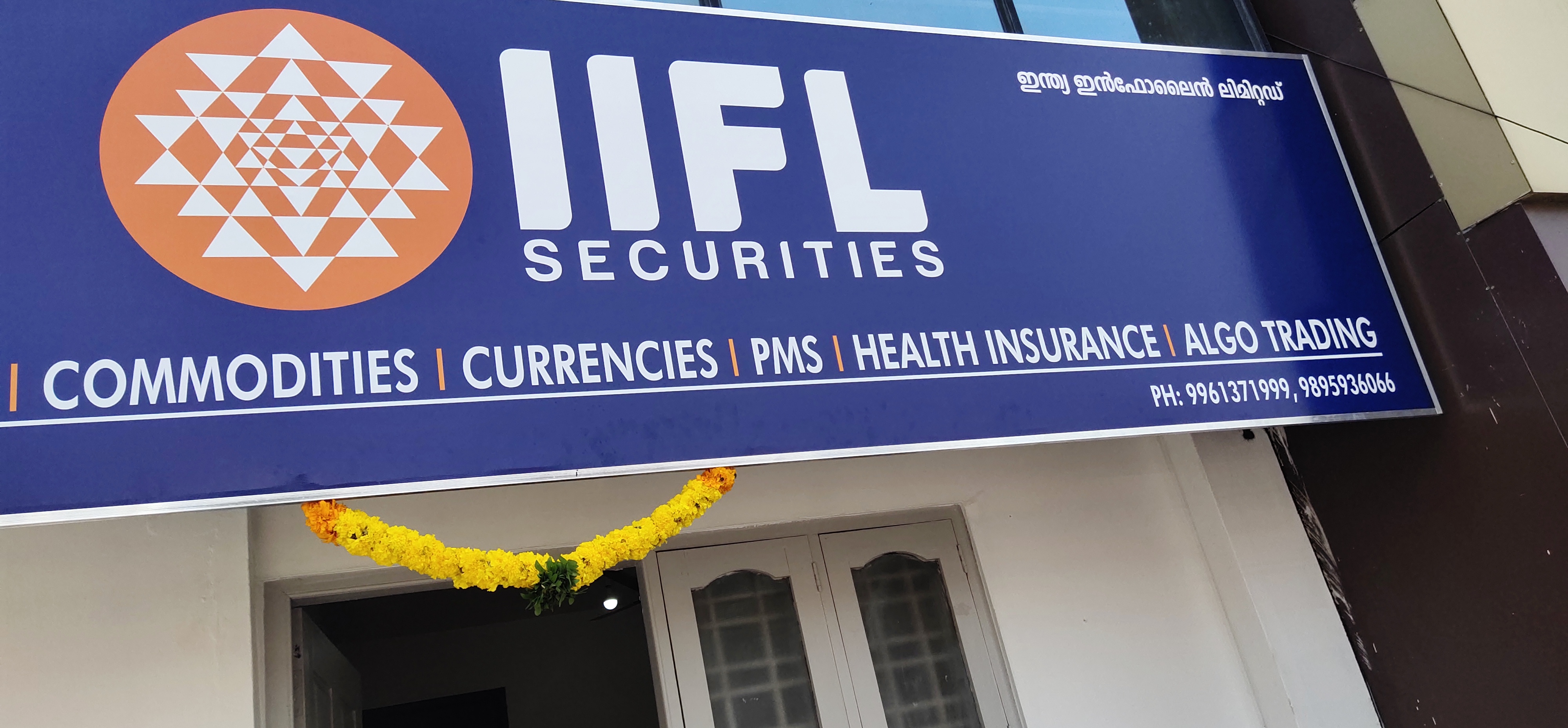 The IIFL group's diverse financial arm, India Infoline, has ISO certification. Full-service stockbroker IIFL Securities gives value-added services like
Services for Portfolio Management
Loans (home, personal, gold, property, and business)

Portfolio and wealth management

Investment banking and asset management
Brokerage Fees for IIFL
Free stock delivery

Intraday, futures, and options: flat rate of Rs. 20 per trade
6. Angel Broking
A full-service brokerage firm with over 30 years of experience, Broking (full Angel Broking review) provides discount brokerage prices of Rs. 20 per deal. The "Angel iTrade PRIME" flat-rate brokerage plan is now available from Angel Broking. This gives users access to trade in all market categories (Intraday, F&O, Currencies, and Commodities) for a fixed fee of Rs 20 per trade, with the exception of Equity Delivery, which has no fees.
The first big-size full-service Broker is called Angel. They provide their clients with discounted brokerage fees. Because it is the finest for novices, the site is regarded as India's best brokerage firm for beginners.
The costs associated with a full-service trading account at a discount. For stock delivery, you only need to pay a flat fee of Rs 0, and for intraday and futures and options trades, a flat fee of Rs 20. You will receive free customized services and high-quality research reports.
Bonds, IPOs, OFS, and even loans secured by shares are all options for investment. Angel Broking is present across India with more than 2.15 million active brokerage accounts in 18,649 pin codes.
Charges for Brokerage by Angel
Different trading strategies are not available at Angel Broking. Regardless of the trading volume, you must pay a limit of Rs. 20 per trade across trading segments.
7. Sharekhan
A full-service stockbroker with over 2 million clients and a presence in 541 cities across India, Sharekhan has been in business for 20 years. Another illustration of a top online share broker is this. The third-largest stockbroking provider in India, the company was founded in February 2000. They operate through the internet trading platform Sharekhan.com.
There is 1800 locations total, including branches and franchises, spread across more than 550 cities in India. They provide services to a wide range of clients, from business, institutional, and NRI clients to individual investors and traders. And over 17+ lakh customers make up the company's customer base.
Facilities for stock cash and futures segments on the BSE and NSE, and commodity trading facilities on the MCX and NCDEX, are the segments they trade in. The company provides options for mutual fund investments, initial public offerings (IPOs), and deposit-taking like Demat accounts.
Mutual fund investing and asset management companies are two examples of value-added services. Various stock trading programs on Sharekhan Education can be helpful for new traders. Sharekhan provides research consulting services that are individually tailored for traders, investors, and mutual fund investments.
8. Edelweiss
You can invest in and trade in stocks, derivatives (F&O), communal funds, insurance Gold ETF, and IPO at Edelweiss Broking, which has been in business for over 20 years. They currently serve more than a billion customers with a staff of 11,938 specialists spread across 200 cities across India. Through a portfolio manager and research reports, Edelweiss provides guided investment.
9. The Kotak Securities
Kotak Securities, a full-service stockbroker with 1539 branches, franchisees, and support from Kotak Mahindra Bank is present in 393 cities. Both the Stock Exchange and the Bombay Stock Exchange list them as corporate members. Also participated in depository activities with Central Depository Services Ltd and National Securities Depot Limited (NSDL) (CDSL).
With the help of Kotak Securities' three-in-one account offer, an investor can open a bank account, a Demat account, and a trading account with Kotak Mahindra Bank Ltd. With just one application, the beneficiary can accomplish this.
The three-in-one account saves the user from manually transferring funds from the bank account to the trading account. It will be simpler to administer because the money will be credited immediately. They offer services in the areas of equity, IPO, mutual funds, exchange-traded funds (ETF), tax-free securities, currency derivatives, gold ETFs, etc.
By completing the online form on the Kotak website, you can open an account without much difficulty. Simply fill out the form with your name, mobile number, email, and city. Once the form is submitted, a Kotak Securities representative will contact you; alternatively, you can download the form, complete it, and mail it to their registered office.
Investment in stocks, futures, mutual funds, IPOs, and ETFs, are just a few of the services provided. Additionally, you can seek internal research advisory services and portfolio management.
Charges for Kotak Securities Brokerage
The Fixed Broker Plan, Dynamic Broker Plan, Advance Brokerage Plan, and Shubh Trade Plan are the four programs that Kotak Securities offers.
10. Motilal Oswal
Full-service stockbroker Motilal Oswal has been active in the market for over three decades and is renowned for its reliable research advice. Motilal Oswal Securities Company Limited is the name of the organization that was founded in 1981. (MOST). It is a financial services company situated in Mumbai, India. The business provides services in equity, derivatives, commodities, and currencies. Other economic goods they deal in include Mutual Funds, Initial Public Offerings, Gold, Reinsurance, and Limited Income products.
Additionally renowned for its MOAMC discretionary Asset Management Services is Motilal Oswal Securities Private Limited (MOSL) (PMS). Since the start of 2003, The PMS has established an excellent reputation for its consistent performance and the standard they have found across the market. They have been recognized as the top shares broker in India.
The Broker's research team monitors 260+ firms and equities across more than 21 industries. In actuality, they spend close to 10% of their income on recruiting & training researchers. Daily, weekly, monthly, quarterly, and annual reports on companies, markets, various sectors, and marketing research studies, and these reports are all available from Motilal Oswal.
Benefits of Working With a Brokerage Company
To purchase stocks from a business, you do not require a broker. Direct stock purchases from the issuing corporation are an option. However, there are benefits to hiring a broker's services. Let's look at a few of these:
Brokerage companies offer their clients a broad range of financial services. Look at the primary services provided:
Market insights and notifications: Full-service brokers provide regular updates and insightful advice on changes in stock prices. You may be able to make wiser investment choices as a result of this.

Assistance with regulatory requirements: By filing required documents, brokers assist you in complying with regulatory procedures.

Maintaining records: Because a broker keeps track of every transaction, you can quickly find a trade that was made early.

Value-added products: Full-service brokers provide further services, including portfolio and asset management.
Investor protections under regulations
SEBI governs India's stockbroking industry. The market watchdog carefully examines anybody who applies for a broker's license. Additionally, it maintains a careful eye on those who own brokerage firms. Investor interest protection is SEBI's primary goal. Because of this, it carefully examines before issuing or revoking a brokerage license.
1. Today, brokerage companies rely primarily on tech to attract new clients and keep hold of current ones. The following are some ways that technology makes stock trading and investing easier:
2. Online trading and depository account openings are available. Even Know Your Customer (KYC) requirements can be fulfilled online.
3. Through a variety of tech-based solutions, brokerage firms provide advice, execute deals, conduct research, and uphold regulatory compliance. Only those who possess IA, PMS and other similar licenses given by SEBI are permitted to perform these actions.
4. Brokers have adopted apps as most of their clients now want to use cell phones to conduct deals on the fly.
5. Multiple marketplaces for your laptop, smartphone, and tablet make managing your portfolio easier.
6. One strategy brokers use to keep on top of the game is algorithm trading. By utilizing high-frequency algorithms, brokerage firms can make boneheaded mistakes in a market that changes every second.
7. Real-time updates on market happenings and prompt notifications of pending orders are advantageous to investors and traders.
CHOOSING A BROKERING FIRM
To invest your money, selecting a reputable and trustworthy brokerage firm is usually advisable. However, India is home to hundreds of these businesses. How do you decide what to choose? When choosing your brokerage firm, take into account the following crucial factors:
1. User reviews are one of the best resources for learning about a broker:You can gain knowledge from other people's experiences who have interacted with the company in the past. Verify that the evaluations are authentic by looking at both the favorable and unfavorable remarks. Additionally, search for rankings and reviews on reputable financial publications and websites.
2. Authenticity: Before selecting a company, determine if it is SEBI-registered. What ought you to watch out for? A member code for the National Stock Exchange (NSE), Mumbai Stock Exchange (BSE), or Multi Exchange Value (MCX), for instance, should be available on the company's website.
3. Reputation: Only choose brokerage firms that have a good reputation. Keep in mind that a market image is not created overnight. Therefore, reputable brokerages will also have an extensive list of happy customers.
4. Brokerage fees: Choosing a full-service brokerage is the best course of action whether you are new to the market. A bargain brokerage may be your best option if you are an experienced trader. Compare the costs associated with the various brokerage services. Choose the cheapest option that best meets your needs.
5. User-friendly online trading platforms: These systems give users real-time access. Anytime and at any time, you can trade. These platforms include various trading tools, including price charts, live market data streaming, and more. Therefore, while you compare brokerage firms, consider the available trading platforms.
edited and proofread by nikita sharma