Trends
Ranil Wickremesinghe, new leader of Sri Lanka, says the country is facing major challenges
Ranil Wickremesinghe, new leader of Sri Lanka, says the country is facing major challenges
Ranil Wickremesinghe was voted in as the next President by the Sri Lankan Parliament Wednesday. There were 219 valid votes, and he won 134 of them. A Reuters report said Wickremesinghe said Sri Lanka is facing many challenges following his election victory.
In addition to Alahapperuma, the other candidates were Janatha Vimukti Peramuna leader Anura Kumara Dissanayaka and ruling-party lawmaker Dullas Alahapperuma. The rise of Wickremesinghe to power is remarkable. The United National Party (UNP) leader had previously run for president twice without success, but despite only controlling one seat he managed to secure enough votes.
As a result, the Indian High Commissioner in Sri Lanka, Gopal Baglay, promised that his country will help Sri Lanka to recover economically "early and effectively". Therefore, India, which has provided almost $4 billion worth of aid to Sri Lanka, would like to make "more investments" to help the country address economic challenges in the future.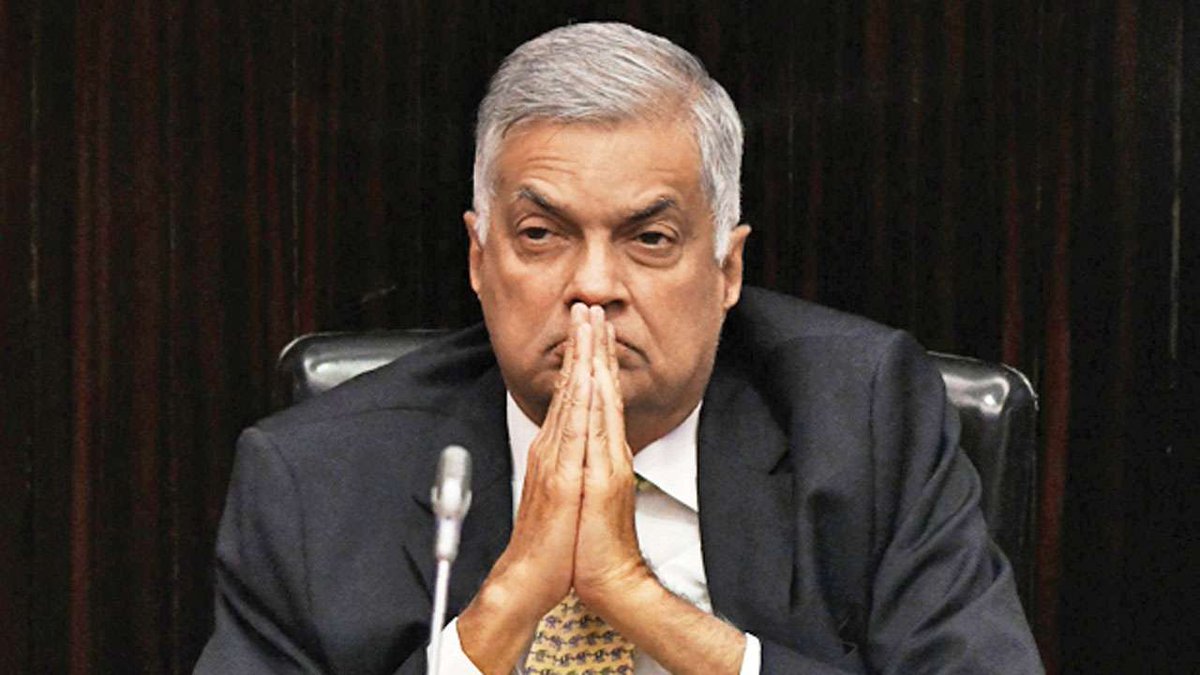 Does India have an edge over China in Sri Lanka?
Many protesters shouted slogans against former president Gotabaya Rajapaksa and his family during the current anti-government protests in Sri Lanka. In addition, they chanted anti-Indian slogans.
Many demonstrators shouted slogans such as "India does not exploit Sri Lanka's situation"; and "Don't sell the country to India" during the demonstrations.
Although anti-Indian sentiments persist, the country's political and economic crisis may be transforming how Sri Lankans view India.
Massive protests erupted in Sri Lanka as a result of a devastating economic crisis that has forced its president to resign after fleeing the country.
A huge amount of debt has built up over the years in Sri Lanka, which is now unable to purchase essentials like food, fuel, and medicine.
The protesters blamed Mr. Rajapaksa and his family for the crisis, which happened last week after their flight to Singapore. On Wednesday, MPs are expected to vote to elect a new president to parliament.
Sri Lanka's larger and more powerful neighbor, India, has always been viewed with suspicion by some sections of the polity. Many Sinhala nationalists and Left-wing parties have protested against India in Sri Lanka over the years.
Nevertheless, when Sri Lanka found itself in a serious financial crisis a few months ago, the Punjab government of the Bharatiya Janata Party (BJP) offered financial assistance.
While this wasn't the first time India helped Sri Lanka, no other nation or institution has assisted as much as India has.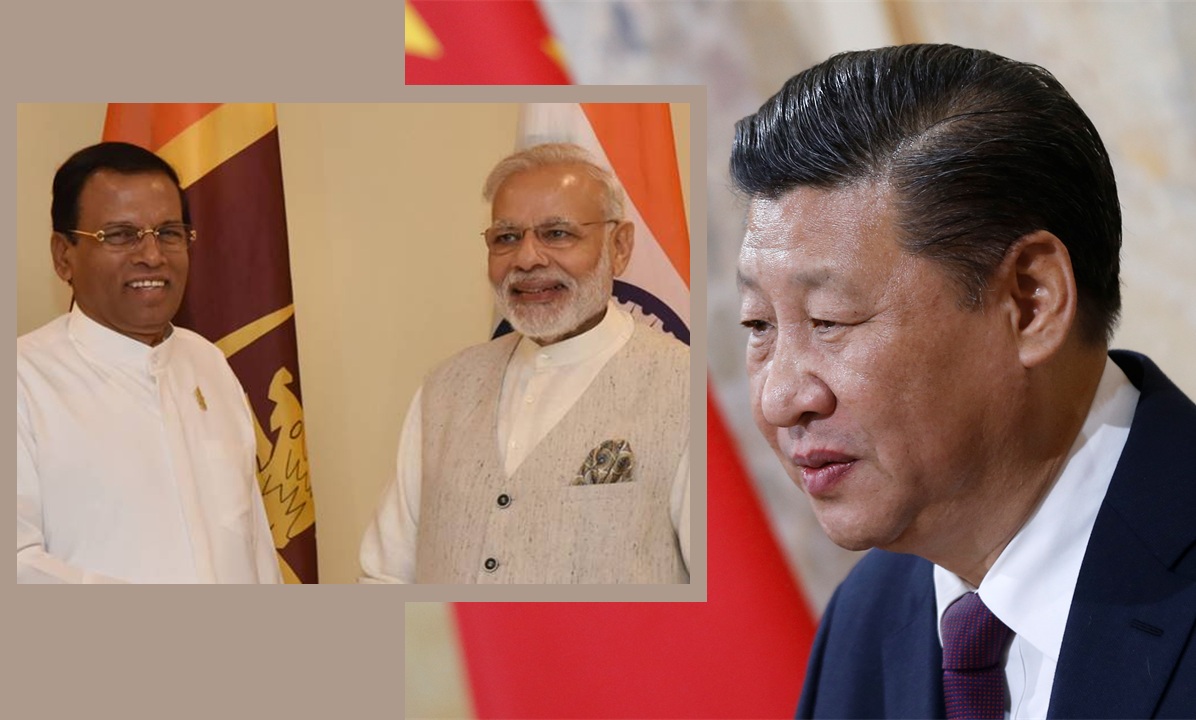 Since China made inroads into Sri Lanka by offering loans and other forms of financial support for infrastructure projects in the past 15 years, Delhi has been able to regain its influence in the island nation of 22 million people.
According to Sajith Premadasa, Sri Lanka's main opposition leader, India has played a crucial role in supporting the country during this difficult time.
There has been a close cultural, religious, and economic relationship between India and Sri Lanka for centuries.
Several products, especially food items, are imported from India by Colombo, which has had a long-term trade relationship with Delhi. Tamils in Tamil Nadu, a state in south India, share close cultural and ethnic ties with the island nation's minority Tamil population.
In 2005, after Mahinda Rajapaksa became president, Colombo moved away from Indian influence. After his second term, he consolidated the gradual shift by committing to several infrastructure projects with China, including Hambantota port in the southern part of the country.
Over $5 billion has been loaned to Sri Lanka by China so far, about 10% of the country's total external debt.
Despite Sri Lanka's lack of fuel and soaring food prices, Beijing has not committed to lending it more money to deal with its current problems.
As a credit and currency swap, India provided about 3.5 billion dollars. Many fuels, food, and fertilizer shipments have been dispatched to Sri Lanka as part of the credit line.
Additionally, Tamil Nadu has sent food and medicine to Sri Lanka, along with loans from Delhi and shipments led by Chief Minister MK Stalin. Tuesday, Tamil Nadu political parties requested a meeting in Delhi to discuss the situation in the neighboring country.
According to experts, India's multibillion-dollar financial assistance has shifted Sri Lankan perceptions.
Tyronne Sebastian, a private sector employee, said: "India provided us with fuel and food at the right time. Without Indian assistance, Sri Lanka would not have been able to cope."
The Indian people have shown "amazing solidarity and support," says social activist Melanie Gunathilake.
After India announced an initial credit line in January, the two countries announced plans to operate 61 giant oil tanks in the Trincomalee harbor, built during World War II. To store its strategic oil reserves, India has been trying to access a facility built during the British era for over 30 years.
As well, in September, the Indian conglomerate Adani group was given control of the Western Container Terminal at Colombo, one of the nation's most strategic ports.
The BBC reports that Harini Amarasuriya, an MP from the left-wing National People's Power Alliance, believes none of the countries who help us will do so without getting something in return. India will, of course, look after their interests.
It remains to be seen whether Sri Lanka would have to give up control of its economic and strategic locations, as it needs to make decisions that are in its best interests, says Ms. Amarasuriya.
According to experts, diplomacy with India will continue to be impacted by the question of Tamil minorities' rights.
Following the 1980s refugee crisis in India, many Sri Lankan Tamil rebel groups soured bilateral relations. Tamil militants fighting for a separate homeland in Sri Lanka were armed and trained by Delhi, according to Colombo.