Trends
China's failing white elephant projects in Sri Lanka have lessons for India.
China's failing white elephant projects in Sri Lanka have lessons for India.
The enormous hot-pink lotus protrudes from its green metal stem at a height of 1100 feet over the Colombo skyline.
The Nelum Kuluna tower, which was intended to be the highest structure in all of South Asia and includes opulent hotel rooms, conference spaces, shopping malls, and the equipment required to power digital television networks, was financed with loans totalling approximately $100 million from China. Visitors could observe a huge forest of cranes and dredgers at work, building a whole city from the water, from the top of the Nelum Kupuna.
Experts have warned that, in addition to investments, the economic and political upheaval in Sri Lanka and the ouster of the Rajapaksa brothers, who supported significant Chinese projects there for more than 20 years, will have a "huge impact" on Beijing's tight connections with Colombo.
Beijing saw the Rajapaksa family kindly. In addition to the unfinished Colombo port project being constructed on reclaimed land from the sea, Mahinda, Gotabaya's older brother, opened up Sri Lanka, which values its strategic location in the Indian Ocean, to Chinese projects between 2005 and 2015. This included the Hambantota port, which China acquired as part of a contentious debt-for-equity swap.
Expert on South Asia Lin Minwang said the crisis served as a "reminder" for Chinese investors to avoid investing in developing countries that are susceptible to rising fuel prices, food shortages, and rising US interest rates.
The tower is deserted, a memorial to the downfall of a country. Occasionally, will the nearby new metropolis emerge from the muck? There haven't been any scheduled flights at the $190 million international airports that were built to serve the city since 2018. Elephants frequent the region, and locals dry pepper on the major access road.
The Spire, a 1964 literary classic by William Golding about a hubris-driven clergyman aiming to create a tower from a church without foundations, begins, "I tell you, money can't build your spire." If you built it out of gold, it would just sink more.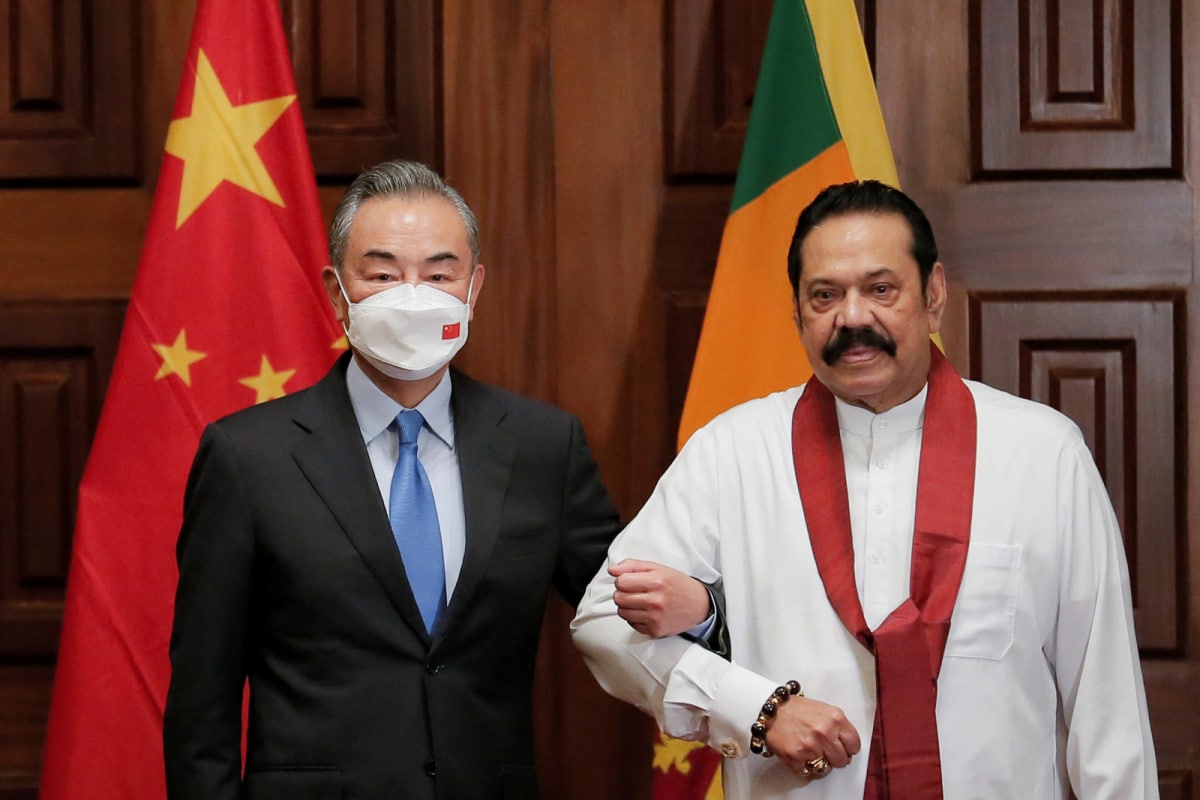 The bizarre collapse of Sri Lanka's political and economic order spells doom for Chinese President Xi Jinping's Belt and Road Initiative (BRI), which aims to expand China's influence throughout Asia and Africa. This is both an opportunity and a nightmare for New Delhi.
There are growing concerns that Sri Lanka may follow a long series of collapsing states on India's borders, including Afghanistan, Pakistan, Nepal, and Myanmar. Although New Delhi has provided soft loans and help to total roughly $4 billion, it is aware that this isn't a sustainable answer.
There is a lesson for India in the disintegration of China's hopes in Sri Lanka: the country of white elephants is full of secret marshes where hard cash and good intentions can vanish without a trace.
Former President Mahinda Rajapaksa launched a massive campaign to rescue his country from the economic crisis brought on by years of strife even as he led Sri Lanka to victory in the Eelam War.
Since Sri Lanka was classified as a country with a lower-middle income in 1997, the traditional multilateral lenders to the country have tightened standards. Few investors in the private sector were also eager to stake money in a country that was embroiled in conflict.
According to estimates by economists Umesh Moramudali and Thilina Panduwawala, China provided over $1.4 billion in loans for infrastructure between 2005 and 2010 while ignoring factors including social consequences and project viability standards. As payments were due between 2011 and 2015, China restructured Sri Lanka's loans and added $3.1 million.
Since 1965, the nation has required 16 bailouts from the International Monetary Fund (IMF). China now appeared to be a viable alternative that did not require stringent policy-reform requirements. Some claim that China's expenditure was supported by a bigger strategy to build a network of client governments throughout the Indian Ocean, from Cambodia's Ream port to Djibouti. However, there are reasons to doubt assertions that this was China's main driving force.
In his authoritative book, The Emperor's New Road: China and the Project of the Century, Jonathan Hillman claims that "foreign policy professionals occasionally discern strategy where there is none." Chinese authorities granted loans for projects without performing appropriate due diligence because they were eager to embrace Xi's hallmark vision. He continued that Chinese companies were willing to work on the projects and would receive payment whether or not they were profitable.
Everyone happily snatched something for themselves, paying little attention to the long-term effects. According to Hillman, it wasn't deliberate; it was chaotic.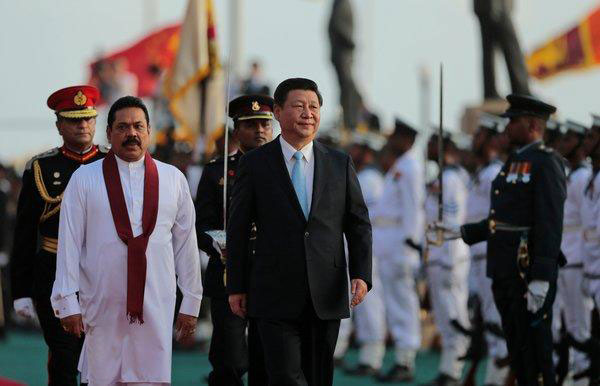 The Loans Game
Like the Roman deity Janus, Sri Lanka's authorities simultaneously regarded the East and the West since the nation has long since understood how to take advantage of the geopolitical struggle between superpowers.
Then-prime minister Don Stephen Senanayake let the UK keep its naval station in Trincomalee and a presence at Katunayake airport, close to Sri Colombo, out of fear of his Marxist rivals. But he also started doing business with China in 1952, exchanging rubber for rice.
Even though China was short on money, by 1968 it had given Colombo more than $41 million. In a 1974 study, Chinese researcher George Lerski stated that Sri Lanka has turned to China as its "most dependable source of loans and gifts."
The Soviet Union also intervened to fight for geopolitical power on the island. After the neutralist administration of prime minister SWRD Bandaranaike entered office in 1956, Moscow gave $24 million in subsidized loans to fund several industrial projects. Following the nationalization of assets owned by the American Oil Company in 1962, help from the Soviet bloc dramatically increased and reached $50 million.
Dudley Senanayake's administration, which came to power in 1965, once more pursued a Western direction. In response, the US put together a coalition and provided $50 million in loans.
Sri Lanka began to veer to the left around 1970. Recently, China offered Sri Lanka a $27 million loan to reduce Soviet influence in the area. In the summer of 1972, China provided Sri Lanka with an interest-free loan of $40 million, just one month after the government was unsuccessful in getting a rescue from the IMF.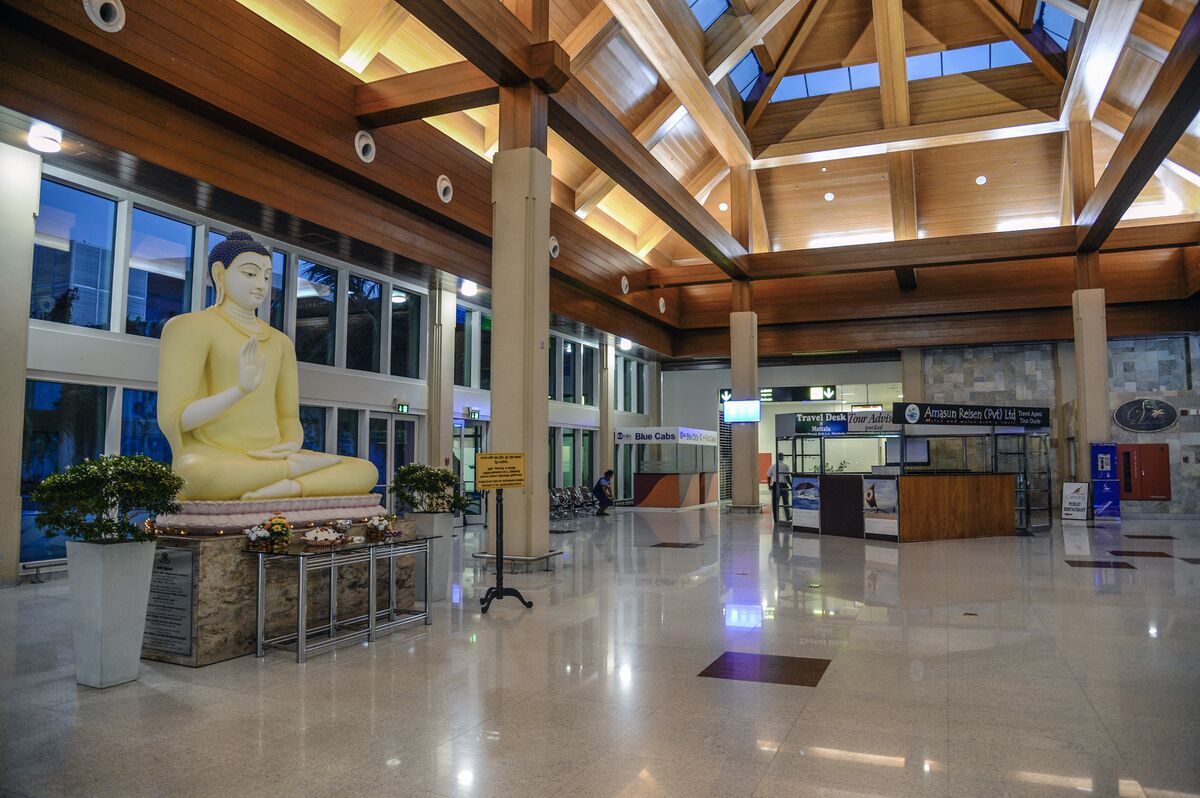 The land of white elephants
It was obvious the initiatives Mahinda was pushing had shaky underpinnings even before the fresh flood of Chinese investment swept across Sri Lanka under his administration. Mahinda's father, Don Alwin Rajapaksa, had advocated for the construction of a port in Hambantota, his hometown, in the 1970s. Sri Lanka has turned down suggestions made to investigate this notion in 2003 by the Canadian engineering company SNC Lavalin. It was accurately discovered that the SNC Lavalin plans had overly pessimistic assumptions.
Hambantota accomplished nothing for Sri Lanka, despite rumours that cronies of the administration benefited from port development contracts. The port's traffic estimates were never even close to being realized. Additionally, the claim that it would create over 100,000 jobs turned out to be a mirage.
In the meantime, it was getting harder to finance Sri Lanka's foreign debt, which was mostly made up of borrowings from the commercial sector. From 36% in 2010 to 94% in 2015—and above 110% in 2016—the ratio of debt to gross domestic product has skyrocketed.
In 2017, Sri Lanka was forced to agree to pay $1.1 billion to China Merchants Port for a 99-year lease on the port to aid in its debt repayment. Up until its recent bankruptcy, the government used that money to pay off its obligations to China and other lenders.
While Hambantota struggled, China made its largest-ever investment in Sri Lanka. President Xi officially opened the Colombo Port City project in 2014, a year after he announced the Belt and Road Initiative to develop road, rail, and marine infrastructure throughout Asia. The project was designed to be a financial hub with 80,000 houses, a marina, and other amenities to compete with Dubai and Singapore.
The China Harbour Engineering Corporation was expected to invest the estimated $1.4 billion required to complete the project in exchange for a 99-year lease on 43% of the property. However, Sri Lanka would have to raise the $1 billion required for roads and infrastructure because it is already buried in debt.
The Port City project was placed on hold in March 2015 by President Maithripala Sirisena's new administration—one week before Prime Minister Narendra Modi's state visit. Karthik Sivaraman has demonstrated that Beijing's overt arm-twisting pushed him to concede.
However, five years after acquiring Hambantota, China is realizing that money didn't buy it either power or profit. Leaders in the area who quickly signed up for Xi's BRI funding will be wondering whether it will point them in the direction of the dictator of Sri Lanka.
Beijing has maintained "good contacts not just with the Rajapaksas but with every party in Sri Lanka," according to Liu Zongyi, a fellow at the Shanghai Institutes. In the long run, Lin added, Sri Lanka wouldn't likely break ties with China, one of its major creditors and a significant foreign investor. "Sri Lanka needs a country like China as a counterbalance to India because of the fundamental tensions in its relations with that nation."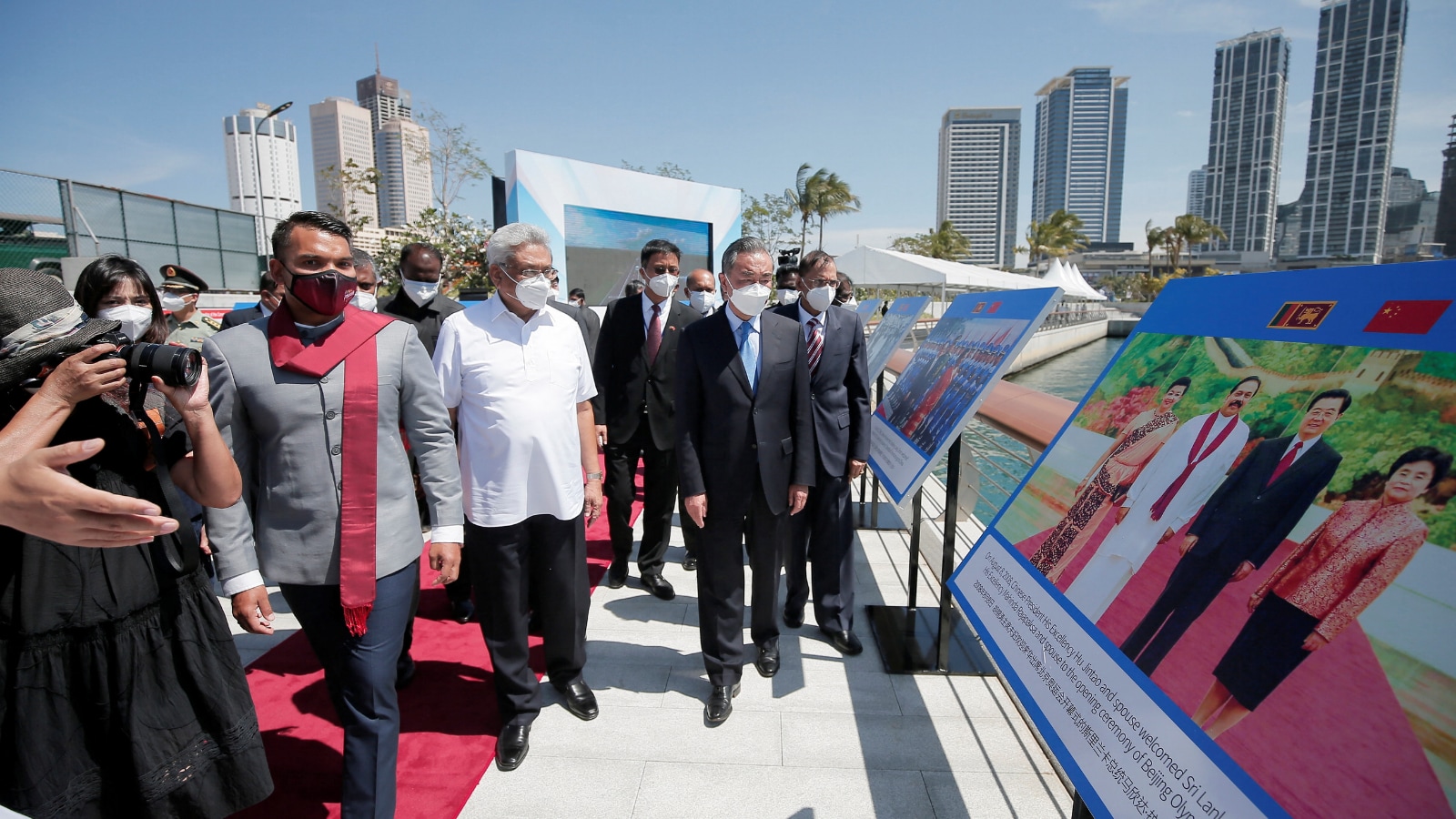 India, however, is unable to compete with China's riches even if it tried. Instead, it must collaborate with allies like the US and Japan to increase aid to weak regional governments. Additionally, it must increase regional commerce, establishing the groundwork for South Asia's long-term development. The wreckage of Sri Lanka's white elephants may signal a turning point in South Asia's ties with China, but New Delhi will need to demonstrate its capacity for vision if it is to take advantage of the situation.
edited and proofread by nikita sharma