Tata Digital Ltd, an arm completely owned by Tata Sons announced on Thursday that it will buy a majority stake in 1MG Technologies Ltd which is an online healthcare marketplace. The company did not disclose the financial details of the agreement. A few days later Tata digital announced that it will invest 550 crore rupees in online fitness-focused Curefit healthcare. The financial details of this transaction are also not disclosed.
In a statement, Tata Digital said this investment is in line with the sentiment of Tata Group, which is harbouring a digital ecosystem so that needs of the consumers can be addressed across all categories.
E-commerce business is exploding in India because of its vast consumer base and investments pouring in from private players like Airtel, Reliance etc. India and the US are at crossroads due to the equalisation levy on digital services, which is proof that digital services and e-commerce is growing in India. Tata Digital CEO Pratik Paul gave a statement, " The investment in 1MG strengthen the status ability to provide superior customer experience and high-quality healthcare products and services in the e-pharmacy and e-diagnostics space through a technology led platform."
1 MG co-founder and CEO Prashant Tandon commented on the investment by Tatas saying it commemorates a breakthrough in 1MG's voyage to deliver the best healthcare products and services to customers across India. In the light of lockdown and pandemic, all services that can be availed by sitting at home is the first choice of customer nowadays.
Be it home delivery or work from home, it avoids the risk of being infected from coronavirus and many times reduces hassle and cost. E-pharmacy, tele consultation and e-diagnostics are the fastest growing and vital elements of online healthcare. This sector is presently worth US$1 billion and is expected to expand around 50% compound annual growth rate (CAGR). Because of increased awareness towards a healthy lifestyle, well being, fitness and convenience.
What are 1MG and Curefit?
1MG is a Gurgaon-based online pharmacy and healthcare platform founded by Prashant Tandon and Gaurav Agrawalwhich offers lab tests, medicines and tele consultation. It first started as healthkartplus in 2013, it initially focused on alternative medicines with Ayush products. Later it rebranded itself as 1MG providing an assortment of medical services.
It provides details on medicines, simplifies diagnostic services at home. Right now the platform has 2000 test available, users can consult doctors from 20 different domains and has 120 states of art verified labs. Its supply chain runs through 20,000 pin codes across the country, the company also engages in B2B distribution of medicines and healthcare products through its subsidiaries.
Curefit is all inclusive healthcare application that covers all cores of a healthy lifestyle. It was founded by Mukesh Bansal and Ankit Nagori, Mukesh Bansal is also the founder of Myntra, a fashion e-commerce company. Curefit offers services for physical fitness and workouts, healthy diet and mental well-being.
The application has a routine of workout plans in different formats like yoga, dance, strength building exercises. This allows the user to choose workout plans according to his mood and time. Curefit employs health trainers who have trained celebrities. It follows the fitness of a user with the help of an energy meter allowing users to compete with each other in real-time and gives weekly health summaries.
What is the concept of online healthcare?
Online healthcare is the combination of digital services, business and medical information. Online healthcare operates in the form of virtual visits, where the patient visits the doctor virtually with the help of zoom or Google meet. The patient communicates to the doctor about his symptoms and illness, the doctor prescribes medicines, prescriptions are either sent via email or WhatsApp.
Pharmacies have now started accepting e-prescriptions, before the pandemic e-prescriptions which prescribed schedule H and H+ drugs were not accepted. This is a common problem encountered by people who need to buy psychiatry drugs. If a doctor prescribes lab tests, applications like 1MG, MedPlus etc provide diagnostic services where a lab attendant comes to your home to collect the required sample and the reports are either posted or sent via email.
These lab tests are later sent to the doctor and via teleconferencing, medicines are prescribed. Medicines are also delivered by these apps, the need to physically go to a medical store is eliminated. The online healthcare industry is preferred because of pandemic and lockdown. It removes the barrier of leaving the house,booking appointment, standing in long queues waiting for your turn and exposing oneself to the risk of infection. A person can book an appointment at her convenience and this saves time.
These healthcare applications have a team of doctors, lab technicians, delivery men, fitness trainers, dieticians, nutritionists, pharmacists, psychologists, counsellors, therapists and all other healthcare professionals one can think of. Everything in the traditional healthcare services and online healthcare services is similar except human interaction.
Seeing the vast flow of money in online healthcare, insurance companies have started covering online healthcare costs by introducing tele-health insurance plans. Online healthcare services ensure Covid proper behaviour like social distancing and avoid gathering crowd.
How big are e-healthcare services?
The online healthcare industry is a part of e-commerce that is growing exponentially. Indian e-commerce order volume increased by 36% in 2020. To avoid the crowd and maintain social distancing, despite poor economic prospects e-commerce industry is still prospering. Online grocery online pharmacy consultations have seen bulk orders in 2020. E-commerce allows a 100% FDI in B2B business, 100% FDI is allowed through the automatic route and 100% FDI is allowed in marketplace models of e-commerce.
Digital India mission has also played an important role in increasing e-commerce opportunities. As of 2017, the e-commerce market was valued at $38.5 billion. The Indian e-commerce market is expected to grow up to $200 billion by 2026. The online grocery market alone is valued at $1.9 billion in 2019.
Due to its vast consumer base, India is now the preferred destination for e-commerce investment. Government to supplement the e-commerce industry has announced initiatives like Digital India, make in India, startup India, skill India and innovation fund.
Why is Tata investing in e-commerce?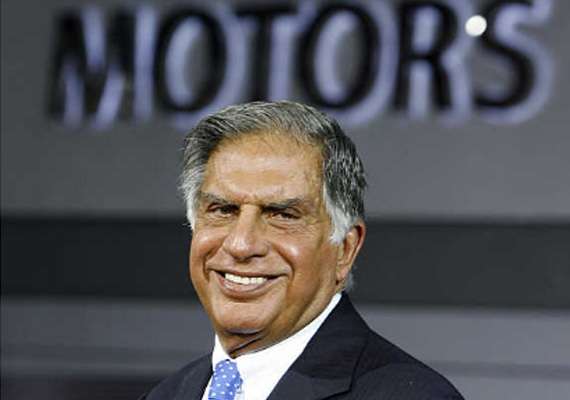 The data above discussed proves that India is an emerging marketplace when it comes to highly profitable sector called e-commerce. Tata apart from investing in online healthcare services also bought a majority stake in BigBasket, an e-grocery platform. Tata is investing in online services to keep up with the growing trend that is e-commerce. These investments are a little late but farsighted steps toward the future of Tata Sons.
Reliance Industries Ltd has been investing in digital services and infrastructure long back. RIL recently crossed the 14 lakh crore market capitalisation mark on its IPO. Its telecom arm jio will provide enterprise-gradedigital services at low costs. RIL has already made deals with Microsoft, QUALCOMM and other software giants in technologies like data analytics, artificial intelligence, cognitive services, Blockchain et cetera. Companies like Microsoft and Amazon have already cast their net over the Indian market, it's time domestic Indian players compete in this race.
This investment will help Tata Sons to adapt and grow in the digital world which is replacing everything. As compared to Reliance Industries Limited Tata Sons which is a salt to software conglomerate still has a long way to go, Tata Sons have to invest in AI, cognitive services, data analytics, the Internet of things, edge computing etc apart from e-commerce to keep up with the change.