Trends
The condition of international commerce and investment in 2023 at Davos
This year's Annual Meeting in Davos had a recurring subject of trade and investment. Global commerce reached a record amount of $32 trillion over the past 12 months, despite widespread inflation, supply chain challenges that have persisted since the COVID-19 epidemic, geopolitical shocks like Russia's invasion of Ukraine, discussions of delocalization, and geo-economic fragmentation.
However, there is concern that several issues might lead to a serious world economic disaster. Nevertheless, attendees at the 2023 Annual Meeting urged both public and commercial organizations to "be realistic, collaborate, and maintain the global economy connected for the benefit of all of us. Kristalina Georgieva, the managing director of the International Monetary Fund, was one of these attendees.
Several speakers also noted that multilateralism and collaboration continue to be powerful forces for development despite the several crises that threaten to fracture international commerce.  We would lose 5% of the actual global GDP if the globe were to separate into even two blocks. Economic fragmentation on a global scale, which includes friend-sharing, will inevitably be expensive since it will result in inefficiencies and duplication, which will then produce inflation.
Real cost savings and income increases have resulted from facilitating trade and investment to support development. The Global Alliance for Trade Facilitation has received new support as it approaches its sixth year of operation, according to USAID Administrator Samantha Power.
One of the four pillars of the Green Deal, according to European Commission President Ursula von der Leyen, is trade. As countries implement their plans for the transformation of their industries and energy systems to net zero, resilient supply chains and free markets will be crucial for ensuring access to the raw materials and inputs necessary for decolonization.
Additionally, the EU views trade as a crucial step in reducing reliance on monopolistic supply chains for essential resources like lithium and rare. Von der Leyen stated that "trade and competition are the keys to accelerating clean technology and climate neutrality."
It will be fascinating to observe how carbon competitiveness measures develop globally to level the playing field on the way to net zero while the EU's Carbon Border Adjustment Mechanism (CBAM) continues to spark discussions in some circles about its protectionist nature. Globalization must adapt to changing labor challenges and inequalities as a result of evolving geopolitical, demographic, and environmental realities.
A model of globalization that also considers social and environmental constraints must replace the least expensive one. Deeper stakeholder involvement is necessary to implement labor rights and supply chain due diligence in our economic systems more successfully. Don't forget about the people we wish to benefit from our vision and the new economic opportunities that the new globalization will bring.
 "And that is, let us not lose sight of the people who construct our economy, who are not just customers, but also employees, family members, and community members," said Katherine Tai, United States Trade Representative.
A revised version of globalization should also treat Indigenous Peoples better by respecting their rights to their land, culture, and property and investing in their businesses and communities while taking into account the climate risks they face and the opportunities they present for sustainability.
It is vital to raise the problem of indigenous peoples on the mainstream agenda, especially the global exchange and funding agenda," stated Julio José Prado, Ecuador's Minister of Production, Foreign Trade, Investment, and Fisheries. The coalition of trade ministers on climate change, which was led by the trade ministers of Ecuador, the European Union, Kenya, and New Zealand, attracted more than 50 members.  The coalition will provide senior political guidance and counsel to advance inclusive global cooperation at the nexus of trade, sustainability, and climate change.
As a result of the need for trade policy and climate action to work in sync with one another, the alliance will strengthen coordination between ministers working on climate, development, environment, and finance, both at the national and international levels.  Nations from all continents, with varying degrees of development and climatic vulnerability, make up the coalition's current membership.
Germany's ambition to achieve carbon neutrality by 2045 while maintaining a robust industrial sector was declared by Chancellor Olaf Scholz. He welcomed more aspirational members to the global climate club that Germany established last year as the G7 hosts. While endorsing the environmental foundations of the US Inflation Reduction Act, the Chancellor pointed out that local content rules may discriminate against non-US enterprises and impede innovation, competitiveness, and climate change efforts.
The fragmentation of global supply chains was discussed, and Yoon Suk Yeol, president of the Republic of Korea, asserted that since trade benefits everyone on the planet, multilateralism and universal standards should be the cornerstones of global commerce.  He emphasized the necessity of supply chain resilience to secure sustainable development, the low-carbon transition, successfully tackling the climate challenge, energy security, and a new digital order.  President Yoon also underlined Korea's dedication to assisting developing countries in using digital technologies.
The most recent WTO negotiation text for a "Draft Investment Facilitation for Development (IFD) Agreement" received a second round of high-level approval from more than 50 WTO countries.  The IFD Agreement aspires to provide an environment that is open to investors, effective, and transparent, making it simpler for host and home governments to draw in and hold onto a sustainable investment that is better suited to development. 
There are 20 LDCs among the 77 developing countries of the initiative's 112 WTO members. The Republic of Korea's Minister for Trade, Ahn Duk-Geun, affirmed that the business sector had given the accord its full support.
Investment promotion agencies (IPAs) may play a special role in enabling climate-friendly foreign direct investment (FDI) that aids in achieving climate goals, according to experts working at the intersection of climate and finance.  The experts then urged the Forum to begin talks with companies and governments about the possibility of forming a Coalition of Investment Promotion Agencies for Climate (CIPAC).
Under the auspices of the Digital FDI Initiative, on which the Forum is working with the Digital Cooperation Organization, it was announced that Pakistan and Rwanda will be the first nations to get assistance in transforming their investment climates into ones that are "digital-friendly.  They will be followed by a strong pipeline of more nations, which will be revealed shortly.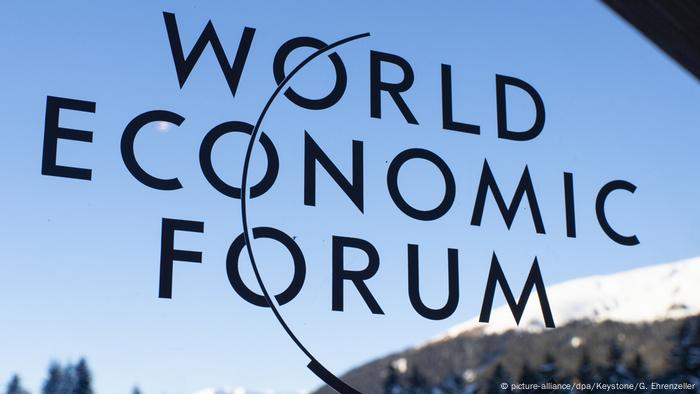 A Memorandum of Understanding on TradeTech has been signed by the World Economic Forum and the United Arab Emirates to explore cutting-edge technologies from the fourth industrial revolution that might help trade.  Thani Ahmed Al Zeyoudi, the UAE's Minister of State for Foreign Trade, projected that "technology would play a crucial part in boosting the efficiency of the manner that we are conducting things moving forward.
Leaders in international trade and finance agreed that using technology might improve trade by reducing barriers like digital divides, limited access to capital, and a lack of rules and laws, as well as by making it more resilient and available.  Creating capacity to ensure that everyone has access to the necessary technology was listed as one of the top priorities, along with building trust, sharing data, promoting innovation, taking risks, and all of the aforementioned actions.
Edited by Prakriti Arora