Trends
Top 10 Best MAdTech Companies In India 2022
Top 10 Best MAdTech Companies In India 2022
The advent of MAdTech offers businesses an opportunity to gain an advantage as a first mover. Here are the details. MadTech combines marketing and advertising. Utilizing technology improves efficiency and ensures optimal resource utilization.
As the lines between marketing and advertising continue to blur, it is essential not to confuse the two. They are separate entities with distinct operating environments. David Raab introduced the term MadTech in 2015. This is a rather t ender concept, and now it is called MADTech when marketing and advertising work together with the help of technology.
The top 10 Best MAdTech companies in India 2022
1. Konnect Insights
Konnect Insights is an analytics and social listening tool. Its search engine crawls more than 20 million online resources. By leveraging social media platforms like Facebook, Twitter, Instagram, or YouTube, Connect insights provide integrated analytics and listening tools. Customers include Ather, Dentsu WebChutney, DSP Blackrock, Mahindra Electric, etc.
2. LeadSquared
The LeadSquared platform is marketing automation and sales execution tool that helps businesses increase sales closings, manage their pipelines, and attribute a firm's ROI wholly and accurately – to people, marketing activities, lead sources, products, and locations. Platforms like this can handle millions of leads, thousands of activities, and thousands of users.
Many industries utilize LeadSquared, including enterprises and small and medium businesses. Leading brands like Byju's, Acko, Zolo, and Practo are among Leadsquared's notable clients.
3. WebEngage
Customer Data Platform and Marketing Automation for Consumer Businesses, WebEngage. By leveraging the platform, clients can better retain customers and increase sales.
Various channels like web messages (notifications, surveys, and feedback), in-app messages, push notifications, email, text messages, web push, Facebook, and WhatsApp are included in WebEngage. Additionally, WebEngage Journey Designer allows you to create multichannel campaigns by dragging and dropping user workflows.
Customers include eBay, Flipkart, PluralSight, Sendgrid, GoIbibo, Avaya, and Souq.
4. CleverTap
Brands can maximize user lifetime value with CleverTap's customer engagement and retention platform. CleverTap helps brands engage and retain customers around the world. Over 10 billion data points are processed by the platform every day, and over 2 billion messages are sent every day. Twenty million push notifications are also delivered in less than a minute.
Global consumer brands employ CleverTap's platform to help them grow revenue by improving user engagement and retention, which results in brand loyalty and loyalty to the brand. These consumer brands include Vodafone, Star, Sony, Discovery, Fandango LATAM, Carousell, and Gojek.
5. Simplify360
Simple360 is the leading platform for digital customer experience. Through data & analytics, brands and enterprises can improve customer experience and gain insights.
They enable clients to go beyond social media with their artificial intelligence-driven conversation cloud, digital media command centre, and real-time dashboards. In addition to India and the US, the company has a presence in APAC via partners. 
Current partners of the platform include Ola, TVS, Max, Toyota, and Xiaomi.
6. Netcore
The company was among India's first marketing technology companies to offer solutions to enterprise clients. Email marketing and mobile marketing capabilities are part of Netcore's Digital Marketing suite. With over 10 billion customers connections each month and 30 billion events handled each month, the platform currently serves a large base of brands. Among the brands that Netcore currently works with are Domino's, Thomas Cook, Dream 11, RBL, Ola, and KFC.
7. Zoho Marketing Suite
MarketHub is an all-in-one marketing automation software that gives brands a complete overview of their marketing activities before and after sales. As part of Zoho One, Zoho MarketingHub is one of the brand's integrated business platforms. 
The Salesforce One marketing platform provides marketing teams with all the tools to build their presence, send the right messages, and maximize their marketing budgets. In addition to building and optimizing websites, engaging prospects across channels, automating marketing processes and boosting ROI, Zoho One offers a variety of tools.
8. Fresh Marketer by Fresh Desk
For fast-paced marketing teams, Fresh Market is a full-featured marketing automation solution. Companies can engage their users intelligently throughout the entire customer lifecycle, from pre-acquisition to post-acquisition. 
A marketer can use Freshmarketer to run lifecycle campaigns, build nurturing workflows, determine user behaviour, and personalize their content at scale. Companies like Descartes, Corsair, Ookla, Toshiba, Cisco, etc., use Fresh Marketer.
9. Scatter
Scatter is a marketing solution built for enterprises. By organizing the content creation process, the platform improves the productivity of the digital marketing team. Content opportunities and an intelligent strategy for creating and distributing their content across various channels focus on Scatter's work with multiple brands.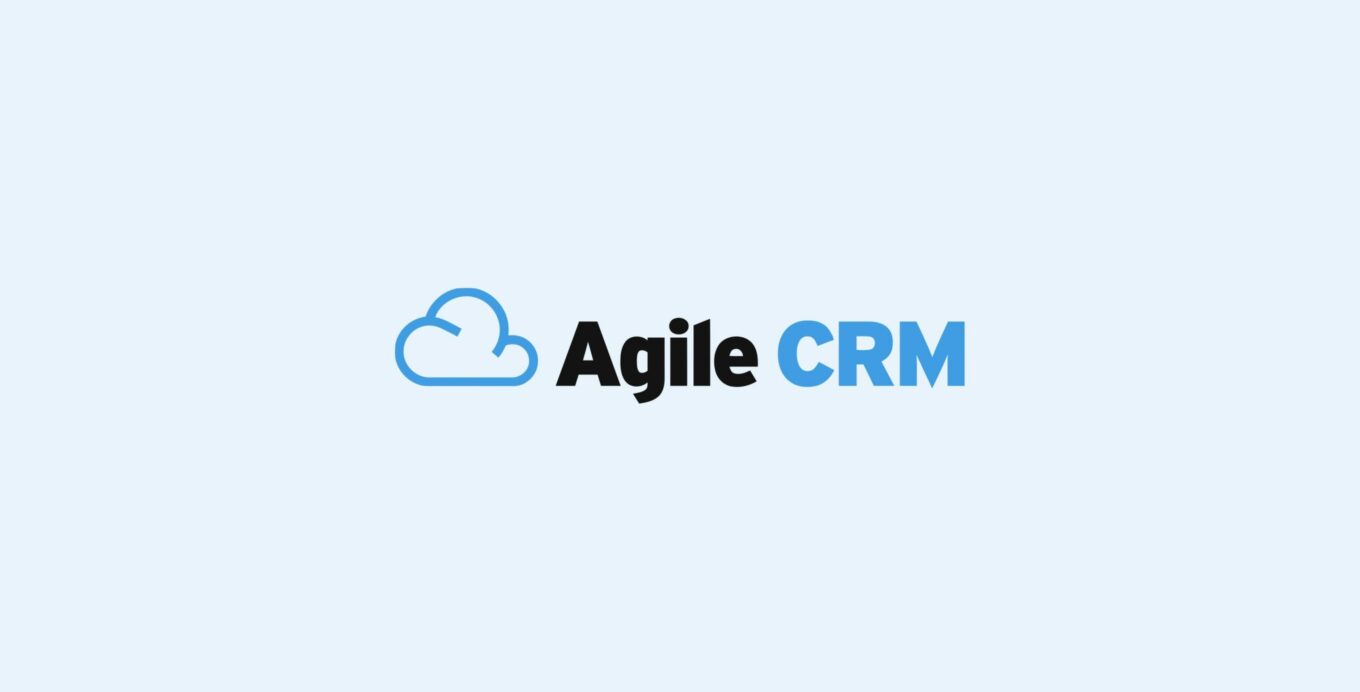 10. Agile CRM
A global sales, marketing, and service automation suite, Agile CRM provide complete sales, marketing, and service automation capabilities for businesses. 
Over 15,000 customers rely on the platform to generate & nurture leads, close deals and provide customer support worldwide. Small and medium businesses can manage all parts of a customer journey using Agile CRM from one platform to drive sustainable, scalable growth. Agile CRM can automate every aspect of the customer journey, from sales to marketing to support.
To understand MAdTech further, one must understand what MarTech and AdTech are and how they work together.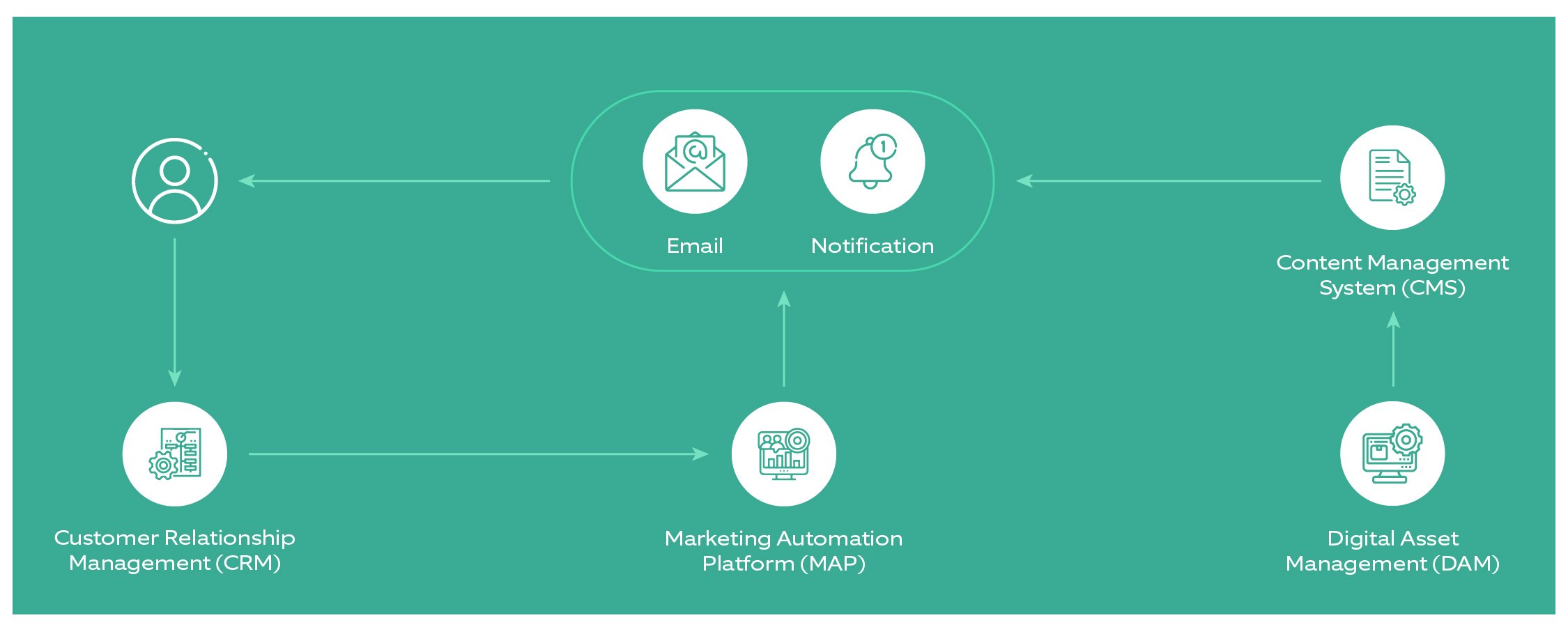 Individuals and advanced associations are the sources of the data. User paths are tracked to make decisions, and the user can be attributed in advance. Marketing then delivers the ad, which is a personalised message that is placed in media.
AdTech can't generate a marketing data pool on its own, which must come from outside. RTB (Real-Time Bidding) makes AdTech powerful in delivering advertisements. This technology can also provide recommendations based on user behaviour. It is achieved through paid media, which results in a targeted message.
Together, AdTech and MarTech can be much more effective in delivering advertisements and can be far more efficient if they give feedback to each other. Marketing is AdTech, and data from external sources are associated with users and their behaviour.
A bidding process based on artificial intelligence makes the process faster and more accurate. Generating content is also made more accessible. Getting the message out at the right time and on the right platform ensures a targeted, personalised message.
Raab stresses that a wholly consistent customer experience is impossible despite a fully integrated marketing stack. Customers' brand experiences are still heavily influenced by advertising, and Additionally, advertising itself is becoming more personal and interactive. Today's consumers aren't distinguishing marketing from advertising, and marketers aren't capable of meeting their expectations either."
What are the benefits of adapting and evolving your business?
Over the past few years, brand and business complexity has grown exponentially, and direct chat has become more popular among marketers. Brands can take advantage of this new approach with greater transparency, enabling them to not just rely on people's memory.
Phones have become the most reliable platform for reaching a customer at all times. Marketers who focus on a specific target might create a negative impression of their brands in consumers' minds. In addition, consumers are becoming more demanding and expect brands to have their own unique identities.
With the help of MAdTech, large user groups can be understood in a way that is impossible without technology intervention. An organization's ability to target its advertisements according to the needs of its clients is crucial.
How does MAdTech work?
A MAdTech model will function as follows if you are a business. Both data and delivery will be included in the budget. Consequently, you will have access to the most up-to-date technology.
Artificial Intelligence and Machine Learning will cause a paradigm shift in the way businesses are conducted. Machine learning and AI enable marketers to predict consumer needs and take advantage of every marketing opportunity available to them.
Consider it as an added value for your business that allows you to focus on brand building, creative development, value definition, and positioning. Shortly put, there is more time to decide which messages to deliver to which customers on which platforms.
Can it be sustained?
Marketing has evolved over the years. Advertisements are slowly losing their impact. The marketing and advertising sectors are currently being combined into a transparent solution called MadTech. Marketers today demand real-time communication between brands and businesses.
Whenever there has been consent for being marketed to, the customer has requested interaction, making them feel important. The trend is well-suited for the future since it already collects and processes huge amounts of data and is expandable. The company can focus on the aforementioned tasks since MadTech takes care of the complete supply chain.
Using digital devices makes you more likely to reach the customer when and where it is convenient for them. Putting the market, customer, and the medium on which they connect in one place.
MAdTech as a whole is dynamic and offers a good deal of room for change to be accommodated. The two basic ingredients for a new trend to sustain are these two things, and we believe that businesses would benefit from adopting this trend as well.
Benefits of MAdTech

 
Under MadTech, MarTech and AdTech's best features are combined, eliminating both of their flaws. Personalized advertisement campaigns are a form of personalization that can target specific customer behaviours across various platforms.
It becomes much easier to plan media and to gain a deeper understanding of the buying process. Using advertising technology, marketers can measure the effectiveness of their campaigns. Improving the quality of data improves everything that follows, which leads to accurate targeting.
It eliminates the headache of choosing between multiple MarTech and AdTech options. A clear process eliminates confusion, ensures audience understanding, and prevents data from being scattered throughout the presentation.
MAdTech is a software company that brings everything together. For AdTech and MarTech to function, it removes the Data Silo, and ML and AI can also offer more accurate suggestions.
Without MAdTech, can businesses survive?
Are there any industries that survive without marketing and advertising? Using technology is just for improving efficiency and using human intelligence for other challenging tasks. Traditional marketing skills and values will be emphasized again. By putting data and delivery on an equal playing field, MAdTech is levelling.
AdTech is not entirely a new concept, and technology has evolved. Many businesses cannot survive without technology, as we have seen in the past.
What is MadTech? In what ways can it help you maximize your marketing efforts?
It combines marketing, advertising, and technology into one word and is a linguistic blend. Data-driven marketing and advertising were first introduced in 2015, and the term exists to better describe how data increasingly intertwine both. Located at the intersection of Marketing, Advertising, and Technology, MadTech plays a crucial role in the 21st century for businesses. 
By deploying the right tools and strategies, businesses can gain an advantage over their competitors and even disrupt the market. Thanks to today's technology, large corporations and brands today have access to a treasure trove of data on their customers. 
The purchasing behaviour, order history, demographics, geographic location, and purchase intent are all considered here. By combining this information, AdTech helps marketers and advertisers understand their audience better and more comprehensively. Businesses can see and understand customers both before and after a sale.
Their insight into what offers will be most relevant to their customers when they are most likely to make a purchase and the best combination of tools, tactics, and strategies for success provides them with the necessary tools to successfully market their products. 
Traditionally, marketing is covered by MarTech and advertising by AdTech. The two have mostly coexisted at opposing ends of the sales funnel, and the line between the two is becoming increasingly difficult to draw over time. Simply put, AdTech determines value by considering advertising campaigns, ads, and all associated data and metrics (such as acquisitions, views, impressions, etc.). 
Advertiser technology helps them build, run, manage, and measure advertisements across websites, social media channels, and apps. Publishers can also sell their advertising space to numerous advertisers through this service. 
It can be accomplished through display advertisements or search engine marketing (SEM). 
In contrast, MarTech engineers developers, deploys and manages marketing activities, including social media management, email marketing, A/B testing, user feedback, personalization, and web analytics. Each of these online advertising and marketing ecosystems consists of several unique platforms. However, the data-management platforms (DMPs) that can be found in both industries are the exception rather than the rule. 
What makes AdTech and MarTech unique as outlined below.
A list of the AdTech stack
Several major platforms and technologies come to mind when it comes to advertising technology. For example:
Demand-Side Platforms (DSPs) 

Supply-Side Platforms (SSPs) 

Search-Engine Marketing (SEM) Platforms 

Ad Exchange

Ad Network 

Ad Server 
A list of MadTech stacks
Here are a few essential MarTech tools:
Social Media Management (SMM) Platforms

Web Analytics 

Customer-Relationship Management (CRM) 

Content Optimization Tools

Marketing Automation 

Personalization Tools 
How MadTech Improves Your Marketing Efforts
Several platforms and tools are included in the examples above. Whatever the case may be, they all involve collecting and processing large amounts of data. Advertising and marketing technology are combined into one seamless and optimized category due to MAdTech.  
Through this merger, marketers will access better, more comprehensive, and richer data. Combining these different types of technology will allow marketers to better target the right audience, allowing them to better understand exactly their customers want and need. 
Personalized experiences across all channels
MadTech gives organizations the option of creating audiences using detailed data from their e-commerce stores and leveraging them on a DSP. The company can then target users who suit the exact criteria it is seeking. 
Personalized messages are delivered with MarTech through first-party data collected from owned media such as emails, CRMs, and websites. In contrast, ADTech uses third-party data and paid media for its campaigns. But, MadTech combines these features and delivers the message across all media channels.
Artificial Intelligence and Machine Learning
AdTech and MarTech still have a way to go for machine learning (ML) and artificial intelligence (AI). But when it comes to MadTech, the possibilities are endless. For example, Amazon's initiative to predict shipments. In the name of this system, a customer is automatically notified of the arrival of products, even before they place an order. 
Experiences for better customers
Marketers create personalized customer experiences with single customer views (SCVs).  As a result, they can better analyze and understand how customers interact with the brand, enabling them to identify and eliminate inefficient or obsolete touch-points throughout the customer journey. 
The unified MadTech data platform automatically eliminates them from the sales funnel when someone no longer belongs to a specific audience segment. In layman's terms, this means that users won't receive advertisements for products they've already purchased. Such advertising is unnecessary, so there is no wasted resource.  
Conclusion
Customers face numerous challenges when implementing marketing technology solutions in India, where Marketing Technology companies come into the picture.
A global brand that is trying to build out of India should focus on the following:
In the pre-sales process (understanding industry requirements, presenting credible solutions, determining returns on investment, and evaluating internal capabilities), 

Training (building internal skills, assisting with system integration) and follow-ups (upgrades, additional training, evaluating the tool's effectiveness).
Even though some MarTech brands might be tempted to skim a few steps, businesses should follow the best onboarding practices since marketers review their stack quite regularly – 64% do so at least once a year. As a brand, you can enhance your brand equity by building the right processes that will help retain customers for over three years.
Edited and proofread by Ashlyn