Trends
Top 10 Best Sports Mobile Apps in India In 2023
Top 10 Best Sports Mobile Apps in India In 2023
Sport is a good and prosperous industry. You can find people here who appreciate a wide range of best sports, including baseball, soccer, cricket, basketball, hockey, rugby, and more in India. For people who want to play their favorite sports internet and keep up with their favorite teams, a sports application would be excellent.
The Play Stores and App Store both provide a variety of sports apps. You ought to build a sports app that can deliver a satisfying user experience. Developing a sports app could seem laborious, but if you thoroughly analyze customer needs, you can provide a whole idea.
Market Size and Stats for Sports Apps
Nowadays, many individuals prefer to watch live sports on mobile devices instead of on TV screens. Numerous sports businesses are developing their apps as a result. It allows users to view their mobile displays whenever and wherever they want.
Numerous more people, including fans of sports, use smartphone apps. According to sports coaches, event coordinators, and parents, these applications are the most effective means of handling teams and communicating with athletes.
Sports applications have become the main component of mobile users' daily lives, allowing them to utilize their phones to learn everything there is to know about sports. What you should know about market size and data for sports apps is as follows:
A CBS News survey indicates that 56% of Americans enjoy sports. Any sport, encompassing softball, basketball, cricket, soccer, golfing, tennis, etc., is loved by 50% of the world's population.

Users spend about 50 minutes daily using sports applications, and Coherent Market Insights predicts that the market will increase majorly between 2019 and 2027. The market's growth is closely related to the rising popularity of active lifestyles, smartphone use, and simple access to sports applications.

By 2027, it is expected that the global sports market will be worth 17,436.4 billion USD.

In 2022, Statista projects that the number of apps in the sports industry will rise to 2,033.9 million. In the sports industry, paid app revenue is expected to exceed 188 million U.S. dollars in 2022.
Newest patterns in sports developing apps
Given the abundance of sports applications, yours should provide a few unique features. You ought to keep up with current sports industry trends in that situation. Below, we've covered some of the most recent trends in the sports sector to aid you:
1. Using social media
Users can express their opinions on social media sites using this function. Utilizing social media to share thoughts and ideas about an application on Twitter, Instagram, Linkedin, and other platforms enhances user engagement. In a nutshell, it promotes brand recognition.
2. Integration of Wearable Apps
One of the newest global trends is wearable technology. Wearable applications are becoming the main component of our everyday lives due to technological innovation.
3. The use of VR and AR
In sports, augmented reality (AR) and virtual reality (VR) are fundamental. These innovations support the creation of authentic virtual world experiences. These technologies enable live game streaming through apps to provide a similar user experience to stadium gallery seating.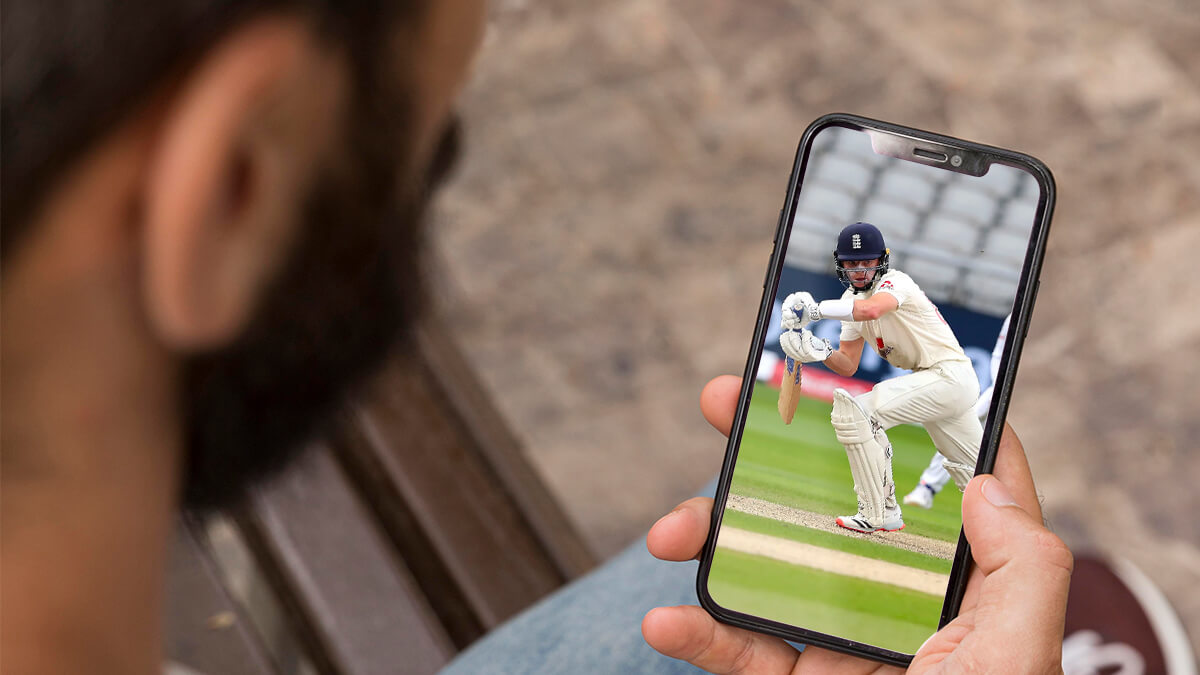 4. Developing Cross-Platform Apps
The transition from mobile application development to pass development has already occurred. Big-name digital companies like Amazon, Pinterest, Facebook, and others have boosted their effectiveness using this technology.
As a result, this technology represents a major shift in the creation of sports apps. It provides countless advantages, such as rapid development, superior performance, cost, and more.
5. Applied AI
Artificial intelligence, or AI, is crucial to any cutting-edge development in the sports business. In the end, it improves the user experience. A sports app can increase its user base and provide a customized user experience with the help of this technology. AI provides assistance services for users with predetermined responses to their questions.
6. The use of games
Now, the creation of sports apps includes gamification. It aids in adding fresh features to websites and mobile programs to increase user engagement. Additionally, it aids in keeping consumers around for longer.
These most recent trends could completely alter how you gain recognition for your business or your sports app.
Almost everyone loves watching sports across the world. People appreciate watching their ideal sport for any reason—be it their favorite player, team, or sport. As a result of this passion, sports organizations all over the world, including those in our own, have released some of the most incredible sports applications, which are frequently used here.
Here is a complete list of India's top 10 sports apps.
1. Dream11: The Best Indian Sports Apps
Dream11 has grown significantly in recent years to become one of the top sports applications in India. This software is quite popular, and its user base is growing daily. In the skill game of Fantasy Cricket, you put together a group of eleven players from competing teams to create your team. You gain points depending on how effectively the players you select perform in actual games. Choose players from the starting 11 based on your knowledge of cricket and analysis to earn points and win.
The top fantasy sports prediction app is Dream11, which covers sports like cricket, football, kabaddi, the NBA, baseball, volleyball, hockey, volleyball, and NFL. It provides Live Scores, lineups, Fantasy Predictions, Fantasy Tips, and Probable Playing 11 players for all domestic and international cricket matches and other sporting events.
To fulfill your dream of becoming a Fantasy Cricket Champion or other Sports Champion, you will receive complete knowledge from specialists worldwide. You may use Possible11 right now to master fantasy cricket prediction.
2. Onefootball: Top Indian Sports Apps
Onefootball has developed into one of the world's top football applications over time. Even though cricket is a popular sport in India, Onefootball won over Indian fans and became the top-grossing sports application there. Onefootball is essentially the only soccer application you'll ever need to stay up to date on all of the news, movies, timetables, scores, statistics, and calendars for soccer in Europe. You can keep track of all transfer market information, including prices and settlements, rumors, and announcements.
Explore all European and Premier League news, scores, schedules, stats, official club videos, and highlights from the Serie A and La Liga 3 in Italy.
3. Cricbuzz: Top Indian Sports Apps
The most widely used cricket news and sports app in India are Cricbuzz. A mobile app is available on a website that has the same name. All international cricket matches are televised, focusing on T20, the ICC Grand Final, the Indian Premiere League, and local competitions. The app offers real-time results and written analysis of each ball. Audio commentary is provided in addition to English or other native languages.
You can access comprehensive player profiles on the app that include stats, runs, wickets, or other data.
Currently providing cricket in Hindi, Tamil, Karnataka, Telugu, Marathi, and Bengali, Cricbuzz is the top cricket app on Google Play. The app provides ball-by-ball coverage in regional languages of all global cricket (Test, ODI, and T20), the Indian Premier League (IPL), the ICC Cricket World Cup, the Champions League T20, the Big Bash, and other major domestic competitions from around the world.
4. IPL2022 App: Top Indian Sports Apps
This ad-free app provides you with exclusive Indian Premier League content in real time. Some of the best features are included in it, such as live scores, ball-by-ball instructions, Fantasy Football League, Highlights, and elements from the film, as well as fixtures and results.
The most recent news, game updates, and exclusive interviews are available on this sports app. Additionally, you may use IPL to shoot a selfie and photostream in real time.
Understanding how developers gather and share your data is the first step toward safety. Data security and privacy standards may change depending on your use, geography, and age. This data was provided by the developer, who might make future updates.
5. ESPN: Top Indian Sports Apps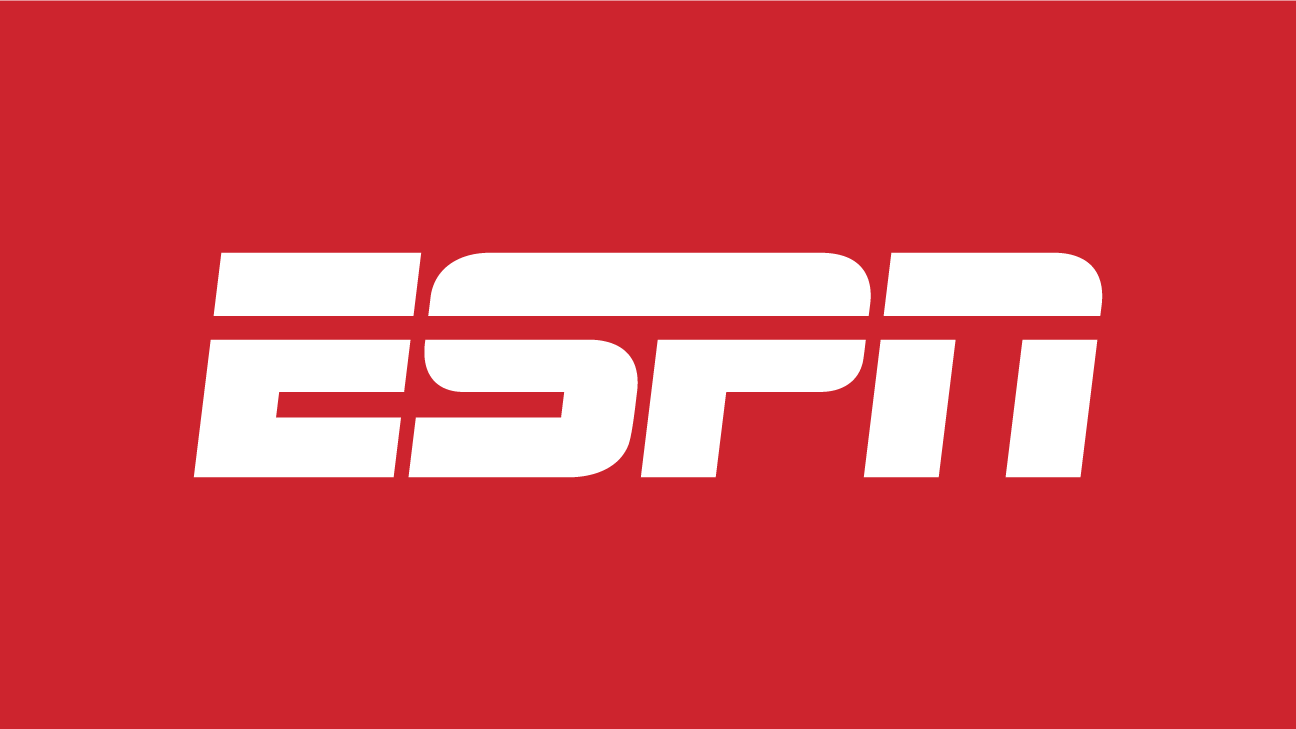 One of the top all-around sports apps is ESPN, which is included in this list. ESPN keeps you up to date on all athletic events with current coverage of statistics, quick videos, and other news across big sports.
By logging in, you may customize the app and get stats on the sport of your choosing and your favorite teams. Among the various sports covered are basketball, tennis, cricket, football, and other sports. Your teams' results and current situations are updated instantly. Choose them to get news and videos about your preferred league or team.
6. Cricket Exchange (CREX)
Are you an international cricket fanatic? Do you hate missing a game on TV if you have to leave the house during it? Here's another sports application to help you with your issue. CREX is committed to giving you the most cutting-edge and thrilling Live Scores and Commentary of a Cricket Match, featuring live ball-by-ball commentary and real-time victory percentage. It has a thorough scoreboard with information on partnerships and wicket descriptions. Additionally, it provides insightful pre-game data and analysis.
Knowing that cricket is more than just a game to you, CREX (previously CRICKET EXCHANGE) will be here to revolutionize your live cricket experience. Everything you need to understand about your favourite sport is presented here in the most original and fascinating ways, from live scoring and discussion to fantasy analysis and Cricket Search.
7. UFC Sports app
Not just in other countries but also in India, UFC is among the most popular sports. And as the popularity of this sport grew, UFC unveiled its app. This is one of the amazing applications for followers of the Ultimate Warrior Championship (UFC) and other combat sports. You may watch live events weekly on pay-per-view or subscribe to a UFC fight pass. You will fully understand each combatant thanks to the detailed profiles they have provided.
With a UFC FIGHT PASS membership, watch live events daily on the leading combat sports network. With far more than 35 amateur boxing partners, gain access to the world's most significant sports combat library. Coming soon: new original programming coming in 2020. A monthly ($9.99/month) and a yearly ($95.88) membership to UFC FIGHT PASS are offered.
Your iTunes Account will be charged after the purchase is confirmed. All subscriptions are scheduled to renew automatically on the due date. Unless auto-renewal is turned off for at least 24 hours before the end of each subscription period, subscriptions will continue at the pricing mentioned above. The user controls their subscriptions, including the ability to disable auto-renewal in their account settings.
8. Premier League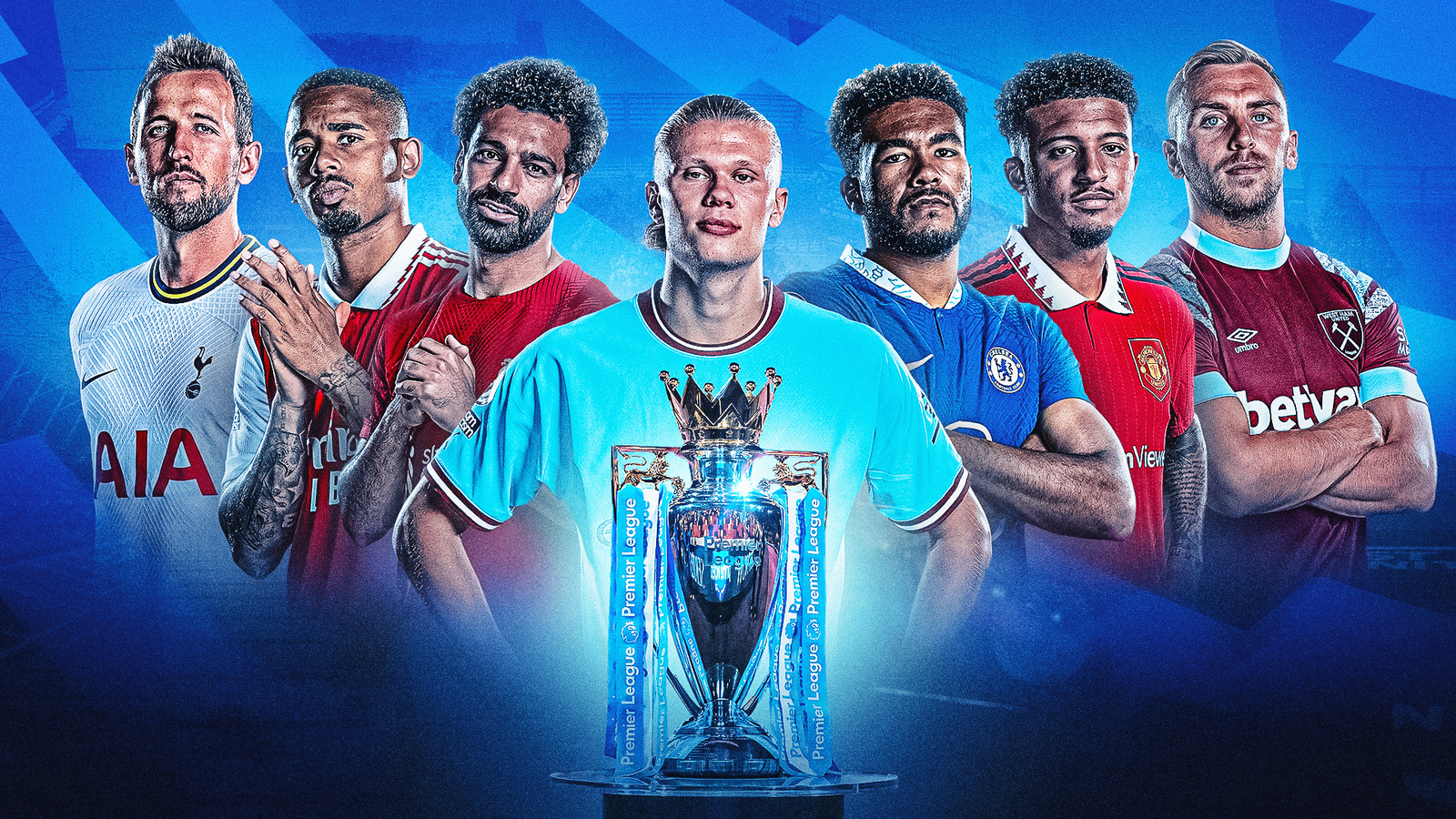 The Champions League is the most well-known English football league in the world. And after they released their app, sports enthusiasts flocked to use it. Every fan needs the free Premier League app, which is available for download. The app provides the most recent information and events from all your favorite clubs in addition to 27 years' worth of championship data and results. You can use the application to monitor your Fantasy Premiership Team in addition to this.
9. Sportskeeda
One of the best and most well-known sports websites in India is Sportskeeda. You can follow every sport on that app, including football, kabaddi, the WWE, hockey, golf, and other sports. You'll be ecstatic when you discover that you can monitor your favourite games with this app you find out that you can watch all of your favorite games with this app, you'll be overjoyed. A bilingual sports application with a worldwide readership and writers is called Sportskeeda.
By reading, commenting, and leaving comments on the website, users can interact with like-minded people globally.
10. NBA
The NBA has grown fairly popular in India over the years as well. And as a result of this unrelenting excitement and love for the sport, the NBA made the decision to release its app version in the Indian sports application store. Any NBA fans can visit this page for the most recent information on news, scheduling, and statistics. With NBA League Pass, users may even request to watch games live. Post-game and also in-highlights, game previews, and summaries, are all accessible to all users. NBA League Pass subscribers have the option of installing apps to view games later, and streaming lives match. The games' regionally adapted editions are offered.
Top Ideas for Sports Apps
To help you draw in plenty of users and get a sizable return on your app development investment, I've compiled some outstanding sports app ideas. Let's investigate them!
1. Apps for fantasy sports
The following of these apps is widespread throughout the world. Users of this software assemble virtual teams of genuine players who compete based on the players' stats from actual games.
These apps work: After logging in, selecting a match, and verifying their OTP, users can choose the game of their choice. These apps' design enables sports fans to create their own teams and participate online.
2. Sporting event ticket booking apps
An app for purchasing tickets to sporting events might provide you with inspiration and suggestions. This software may show users a detailed 3D stadium map and the seats available for reservation. Users can reserve seats for their chosen games and choose an appropriate seat for the optimum viewing experience with the aid of the app.
Additionally, you can add some extra functions to the app, like ordering refreshments online and having them delivered right to your stadium seat. Additionally, your app must provide a notification option to alert users to any upcoming athletic events.
3. Sportsbook applications
Although people prefer to watch sports, they become more interested when they wager money on them. In many countries, sports gambling is now accepted and well-known. There are many different types of betting, including conventional betting done by a bookmaker in a betting marketplace.
Even now, sports betting programs use different business models, internal currency, and bitcoin exchanges.
4. Sports and exercise apps
Since athletes today understand the advantages of maintaining a healthy lifestyle, sports fitness trackers are top-rated. As a result, you can create a program that integrates wearable sensors to monitor a user's necessities. A dietary calendar, map, tracking, video workout instructions, calorie tracker, and statistics should all be included in your sports fitness app.
5. Apps for Sports News
It is yet another fantastic software concept for growing your company. You may design a program for sports fans. A sports news app provides updates on the status of the scheduled matches and can cover well-known sports like tennis, football, softball, etc. It allows visitors to keep up with the most recent sports news.
6. Apps for live streaming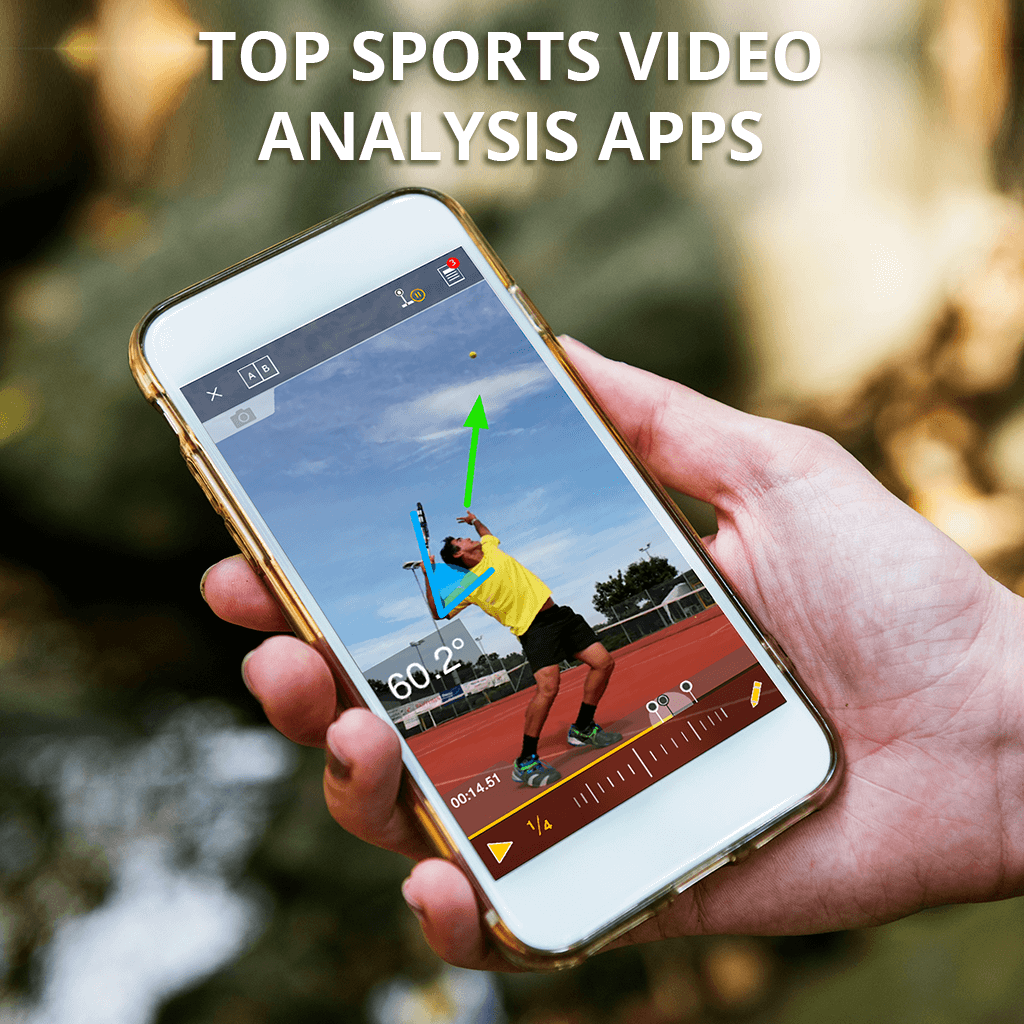 Some apps are exclusively based on live streaming, despite the fact that live streaming is a necessary component of sports news apps. Users of these apps may see every aspect of their preferred leagues, teams, and sports, including live practice sessions, games, and video blogs.
Applications that stream live have a large audience and keep viewers engaged, making them commercially viable.
These apps occasionally provide a live chat option to draw in and keep more users. This feature makes it simple for spectators to interact with the athletes and one another. These apps typically include functions like high-quality live streaming, Chromecast support, channel search, and filters.
7. Apps for sports equipment and supply stores
Every athlete needs information on where to acquire sports nutrition, gear, apparel, and other products. The search and filter choices, product webpages with pictures and descriptions, catalogs, payment gateways, shopping carts, reviews, and other features must all be included in these apps.
8. Apps with sports celebrities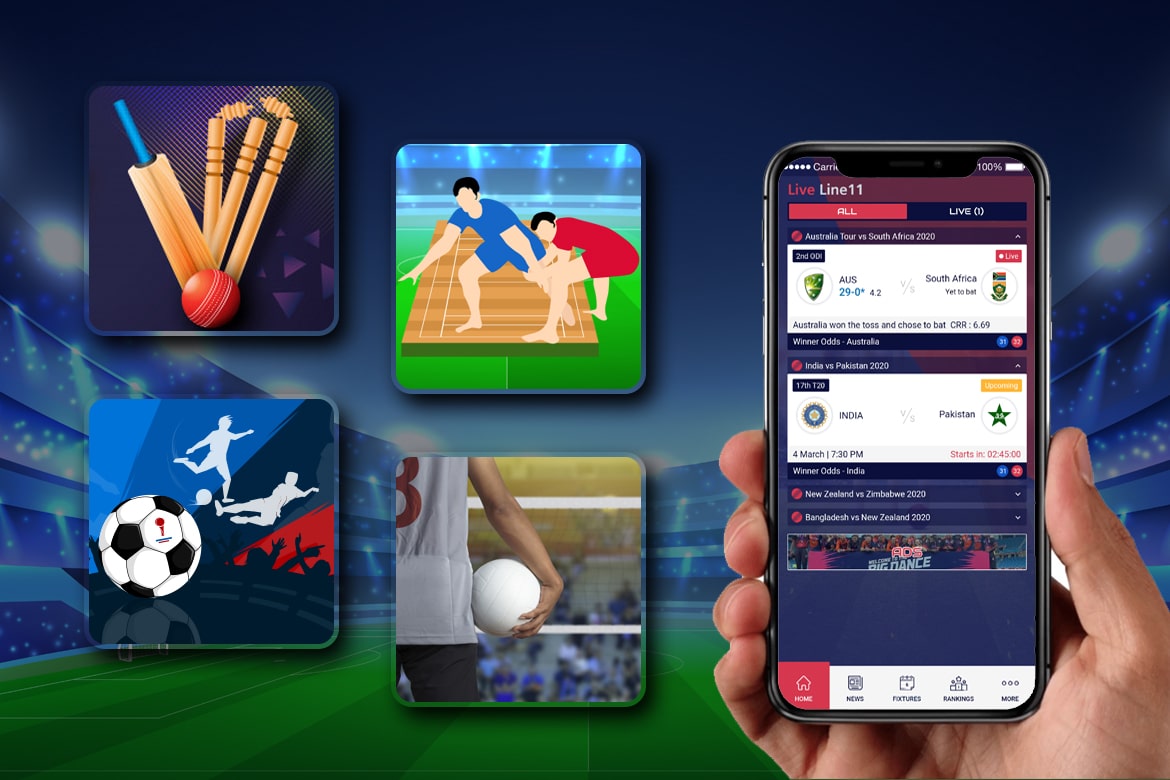 These applications are a great way to interact with celebrities. Superstars now construct their apps so they can connect with their followers and fans and share some aspects of their everyday lives with them.
The stars' records, upcoming events in which they will compete, and other information are all displayed on sports celebrity applications for fans.
9. Apps for sports coaching
Sports coaches can use apps to track athletes' schedules, track their eating patterns, develop new training plans, and more. The app must provide video clips of the athletes so that the coaches can watch them and determine areas where they can improve.
Additionally, a one-to-one training option can be added to the app to enhance the customization and productivity of practice and workout sessions.
10. Apps for booking sporting venues
Owners or managers of a basketball, gym, roller rink, tennis court, stadium, or pool will find these apps very useful. Whether it's a court, pool, gym, or stadium, you can add a description to each one, giving consumers access to a detailed schedule and the hours of an accessible facility.
Businesses are now utilizing web & mobile platforms. As a result, creating a mobile news app for sports fans appears like a billion-dollar concept. You may create a sports app rapidly if you are a company owner.
The most recent sports market trends mentioned above can give your customers a top-notch sporting and gaming experience. Furthermore, any company can investigate the above suggestions and give their users a premium experience by creating a sports app with many features. These suggestions can also be used to improve your current app.
So, if you want to design a sports app that will appeal to a large number of sports fans, contact a qualified and experienced application development business. The best method to expand your business is through it.
Edited by Prakriti Arora