Stories
Why do more Indians experiment with their money on apps like Dream11 rather than the stock market?
Why do more Indians experiment with their money on apps like Dream11 rather than the stock market?
The retail army of Dalal Street often derided as "stupid money" or mocked as Robinhood investors who purchase at the top and sell at the bottom, has been acting shrewdly enough over the past two years despite FPI selloffs and rate hikes by central banks. Over nine crore Indians now have active Demat accounts, a rise of about 120% in the last two years in terms of the total number of active Demat accounts.
However, the tremendous increase in fantasy sportscasts shadows Dalal Street's ascent of the retail investor due to the vast number of participants. With over 13 crores registered members, India now has the most significant fantasy sports market in the world, according to a recent Deloitte research.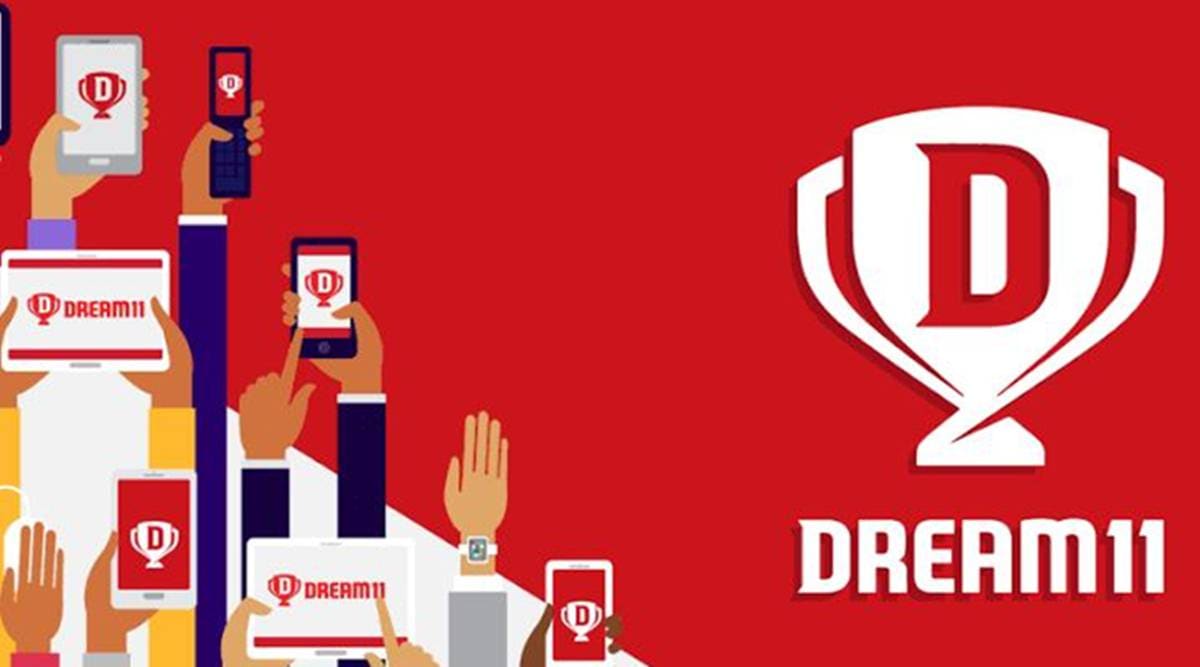 What therefore makes fantasy sports more well-liked in India than stock exchanges?
Yes, India has more Dream11 users (~12 Cr) than total Demat accounts (~9 Cr) opened since 1996!
From 2010 – 2021, if you look at only two charts :
– Demat accounts added, – Nifty index growth
Both are almost IDENTICAL charts!!
Total investments in mutual funds, 2021:
US: >114% of GDP , UK: >73% of GDP
Brazil: 68% , South Africa: 48% , India: ~15%
But,
India is unique! I can't compare it directly.
In 2022, banks in India crossed ~₹180 Tn milestone in total 'deposits' for 1st time in history!
~63% of the bank deposits were from just seven states.
~40% were where individuals had over ₹1 Cr parked!
And not all wealth is parked at banks Afterall,
Total gold held by Indians with Muthoot Finance as security is more than the gold reserves of Singapore, Brazil, and Thailand!
As per experts, the least affected global economy in the phase of the US recession?
✓ India = Strong Fundamentals & Stable economy.
» India's financial savings/year: ~$450 Bn
But, India's stock market inflow via retail investors/year: ~$30-40 Bn – which is bound to scale a matter of time.
But, before making DIY investment decisions in volatile markets, it is good to have direct, candid conversations with experienced experts.
Wealthy has 800+ financial product options to explore with good actionable research. The real value here is this quality advice comes with an absolute "no force, no-spam" policy to buy anything.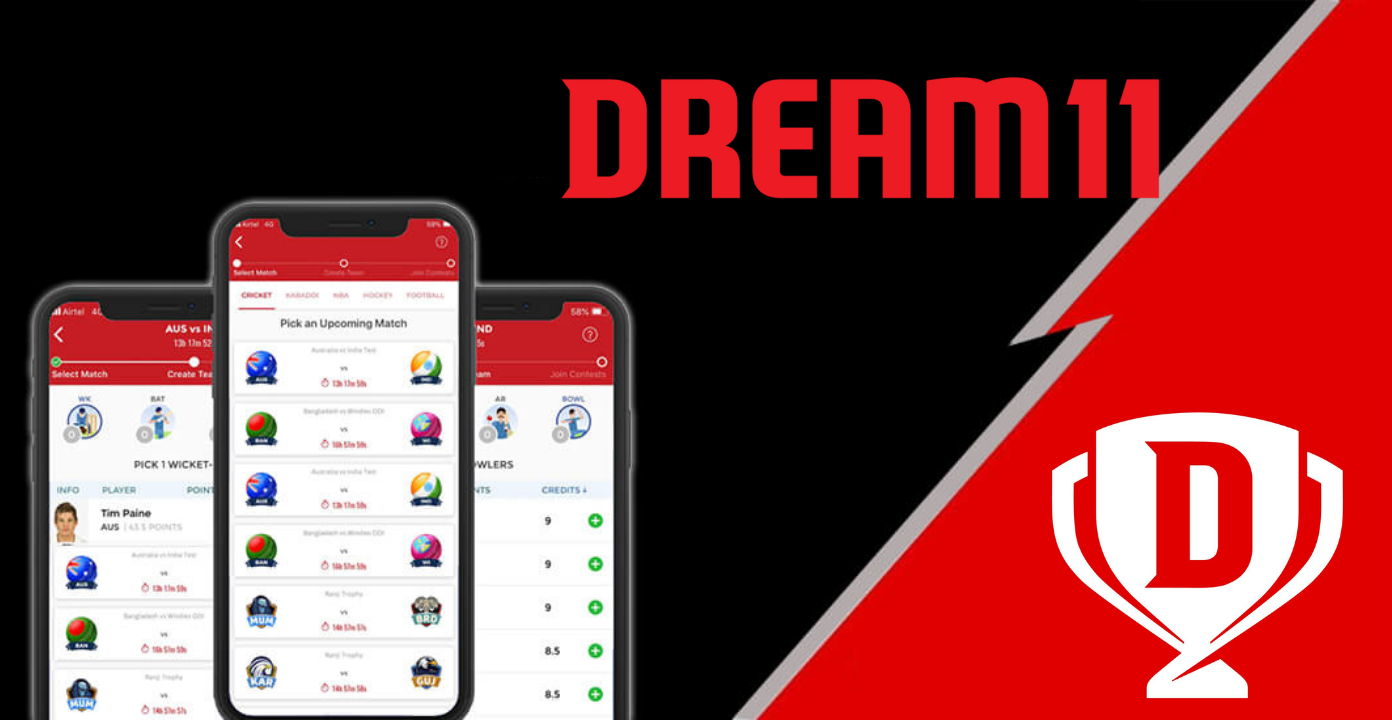 The Indian startup has also raised $7.5M in funding led by Abu Dhabi's investment arm, Alpha Wave. The platform already manages ~₹3,300 Cr for >20,000 people!
According to the Deloitte survey, just 80% of fantasy sports players in India engage in "free contests," meaning they have nothing to lose even if their virtual squad pick is terrible.
But stock market trading is not a game of chance. In this case, gains and losses are actual. According to a brokerage firm Ventura Securities report, making money in the stock market remains a pipedream for some while it becomes a reality for others.
Futures and Options (F&O) trades make up the most significant portion of the retail brokerage revenues for most stock brokers. "No wonder, therefore, that the percentage of inactive clients increases swiftly whenever the markets experience a downturn and business becomes more difficult,"
Making your team and taking part in fantasy sports are not speculative, but predicting the result of a sporting event is because it depends on chance. Creating a virtual team is the key to winning a fantasy sports competition, and it needs skills and game knowledge, according to several court rulings.
The passion for sports and the desire for fans to feel involved have been the driving forces behind the expansion of fantasy sports in India. However, according to a Deloitte analysis, it shouldn't be assumed that the opportunity to compete and earn rewards is what drives people to use these platforms.
On the other side, trading or investing in the stock market is about making money, whether that money is made immediately or over time.
According to Ventura Securities, a stock market investor's path is not as linear as a fantasy sports player's, who travels more randomly. "When there is a favourable market attitude, it is much simpler to gain a consumer. However, the extent of their awareness of markets and associated hazards, as well as prior experience, will determine how far they may advance.
About the Dream11 Fantasy Cricket App
With more than 30 million players participating in live competitions, fantasy sports are a booming industry in the US and Canada. An increasingly popular fantasy cricket app in India is called Dream11. People adept at anticipating the results of games can invest a minimal amount in winning rewards, just like any other player.
The game's mechanics are straightforward: pick your favourite players, form a team, and score points. You receive more points as your statistics increase. Everything is based on personal statistics, and the best players are those who produce the most acceptable statistics.
How does Dream11 function?
Over 10 million users have downloaded this fantasy cricket app as of late, in part because of its simplicity of use. It's easy to understand how Dream11 operates: register, build your fantasy team, choose a match, and enter the competition by including a minimum investment amount. Before playing irrationally, one should be aware of a few crucial facts. In the section titled "Advantages and Disadvantages of Dream11 App," further information is highlighted.
What drawbacks does the Dream11 Fantasy Cricket App have?
There are always risks when money is involved. Regrettably, wagering is what online fantasy cricket and other sports are like. The risks associated with playing Dream11 Fantasy Cricket include addiction and financial loss. Let's examine a few more negative aspects of the Dream11 fantasy cricket software.
1. Strong competition lowers your chances of success
Through Dream11, more and more individuals have a fantastic and straightforward way to multiply their money. Users from all age groups are eligible to sign up for the contest as long as there are no strict age restrictions.
As a result, there is a lot of competition on the site, reducing your odds of winning the tournament. There will be millions of people effectively earning a lot of points. Even if you win, the payout will be lower because winning happens more frequently.
2. One of Dream11's significant drawbacks is addiction.
Playing fantasy cricket on dream11 can become addictive, just like online gambling and betting. You typically play for a fourth time in the hopes of winning if you lose your money in the first or second game but win in the third.
The dream11 games could persuade you to keep playing more, and this kind of addiction can be disastrous for your budget. If you consider yourself a game junkie and find it difficult to control your urges, you can thoroughly investigate the game you intend to purchase. You'd have a better chance of winning if you did that.
3. Repeated defeats can be demoralizing
If it's not your thing, stop playing and wasting your time and money. As previously said, you'll have less time to select players and make predictions. This implies that most of your decisions will not be profitable because they will be based on thorough research but a gut.
You are more inclined to spend more money with in-app discounts and unique content because entertainment is constantly rushing by. Always be mindful of your spending limits, or you risk losing more money than you can afford. If you keep losing, it might be more demoralizing for you.
4. You could fast lose money.
The money you spend on Fantasy Cricket, albeit in tiny increments, could add up to a sizable sum. As a result, dream11 entails dangers like all other fantasy game platforms. If you don't take the necessary safety measures, you could lose all of your money in a single playing session.
5. Issues With Cashouts
Even if you win, you likely won't be able to cash out your earnings immediately. The app's most significant drawbacks are the fundamental verification procedure and the length of time involved.
Your chosen withdrawal method and, to some extent, your bank account will determine how long it takes for your money to arrive. If you were to win a large sum of money, your bank would presumably take several days to review the transaction.
Here's why investing in the stock market is a better option.
Many novice or seasoned investors have made considerable profits by strategizing and investing in equities over the years.
The fact that some investors' success formulas didn't work causes everyone to pause before investing in stocks or entering the stock market.
There are better odds of making money from investments when an investor uses good judgement.
After all, the stock market is very unpredictable. But stock investing offers a number of important advantages over other types of investments.
1. Continuous and Easy Transactions
Investors who buy stock in a certain company are essentially getting a piece of that company. Consequently, stock purchases will make investors feel a sense of ownership.
They are entitled to shareholder status and a sizable say in corporate decisions due to ownership. Investors will also be able to influence business decisions.
Additionally, they receive yearly learning reports that include comprehensive company information. Investors can express their support for a company and its overall success by purchasing shares in it.
2. Diversification
Diversification offered by stock market investments significantly benefits investors who spend their hard-earned money on several investments.
Investments made on the stock market suffer value changes apart from other assets like bonds and real estate.
If an investor holds stocks for a longer period of time, they will be better equipped to anticipate losses on other investments. By taking on more risk and fast realising sizeable rewards, investors can avoid overly conservative investment strategies and add more stocks to their portfolio.
3. Dividend advantages
A dividend is money given to stakeholders by a company. It is essentially extra yearly earnings that every company distributes to investors.
Regardless of whether the stock has decreased in value or still represents a profit from the shares, the dividend payments will be issued.
Dividend income can assist a shareholder in funding their retirement or adding to their portfolio over time by paying for other investments.
4. Investing Profits
One of the key benefits of stock market investing is an increase in income. If the value of the stock market rises over time, the value of a particular stock may rise or fall.
However, those who make investments in reputable companies will see an increase in their profits. Comparably, by acquiring a variety of equities, investors could boost their wealth by profiting from successful sector-specific growth.
5. Liquidity
Regardless of whether the stock has decreased in value or is still making a profit, the dividend payments will be made.
Dividend income can be used by investors to fund retirement or to make additional investments to gradually expand their portfolios.
6. Gains from Investment in the short term
Investors have the opportunity to increase their financial security, which is one of the main advantages of stock market investing. The price of a single stock may increase or decrease over time depending on how much the stock market appreciates.
However, investors who have placed their money in reliable businesses will experience a profit increase. Similarly, buying various companies will enable investors to increase their wealth by capitalizing on sector-specific growth that results in a profit.
7. By SEBI, they are well-protected.
Indian stock market regulation is performed by the Stock Exchange Board of India (SEBI). The Security Board Exchange of India (SEBI) is in responsibility of overseeing stock exchange development and defending the interests of all investors.
When investing in different financial instruments on the stock market, an investor's rights are protected by a regulatory framework put in place by SEBI.
This helps them reduce the risks associated with various business fraud tactics.
8. Flexibility to Make Smaller Investments
When investors first decide to invest in the stock market, they might buy stocks in smaller units from small- or mid-cap corporations.
Another significant benefit of investing directly in stocks is that investors can make their own purchasing decisions and are not required to make a specific monthly investment.
9. It enables you to benefit from the expanding economy.
Corporate profits typically tend to rise in tandem with economic expansion. This is generally caused by several causes, such as increasing job generation, which raises income and sales.
Therefore, an investor who invests in the stocks of the companies whose growth is driven by the economy aids in their improvement.
10. Simple Buying and Selling Process
All investors can quickly and simply buy and sell stocks on the stock market. Stock purchases can be made online, through a financial counsellor, or a broker.
Just a few minutes are needed to create an account and begin trading.
A trader can easily purchase and sell stocks online, and the proceeds are immediately credited to their bank account.