Trends
Top 10 Best Sports Medicine Hospitals In Delhi NCR
While playing sports or any game, the player gets injured and then they have to visit the hospital for treatment especially if there is an injury in joints. Therefore he/she has to undergo Orthopaedic surgery, also called orthopaedics or orthopaedics, which is a type of surgery that treats problems with the musculoskeletal system. Surgeons use surgical and nonsurgical methods to treat injuries and diseases of the muscles, bones, and joints, as well as infections, tumours, and congenital disabilities.
The beginning of orthopaedics
Many changes in orthopaedic surgery have come about because of what happened during wartime. In the Middle Ages, people hurt on the battlefield were treated with bandages soaked in horse blood. When the applications dried, they hardened into a stiff but dirty splint.
When the word "orthopaedics" was first used, it meant fixing problems with a child's muscles and bones.
In 1741, Nicolas Andry, a professor of medicine at the University of Paris, wrote the first book on the subject and used the term. He thought that children with deformities could be helped by exercise, manipulation, and splints. His book was for parents and talked about "excessive sweating of the palms" and freckles. Some of the things he spoke about would be familiar to orthopedists today.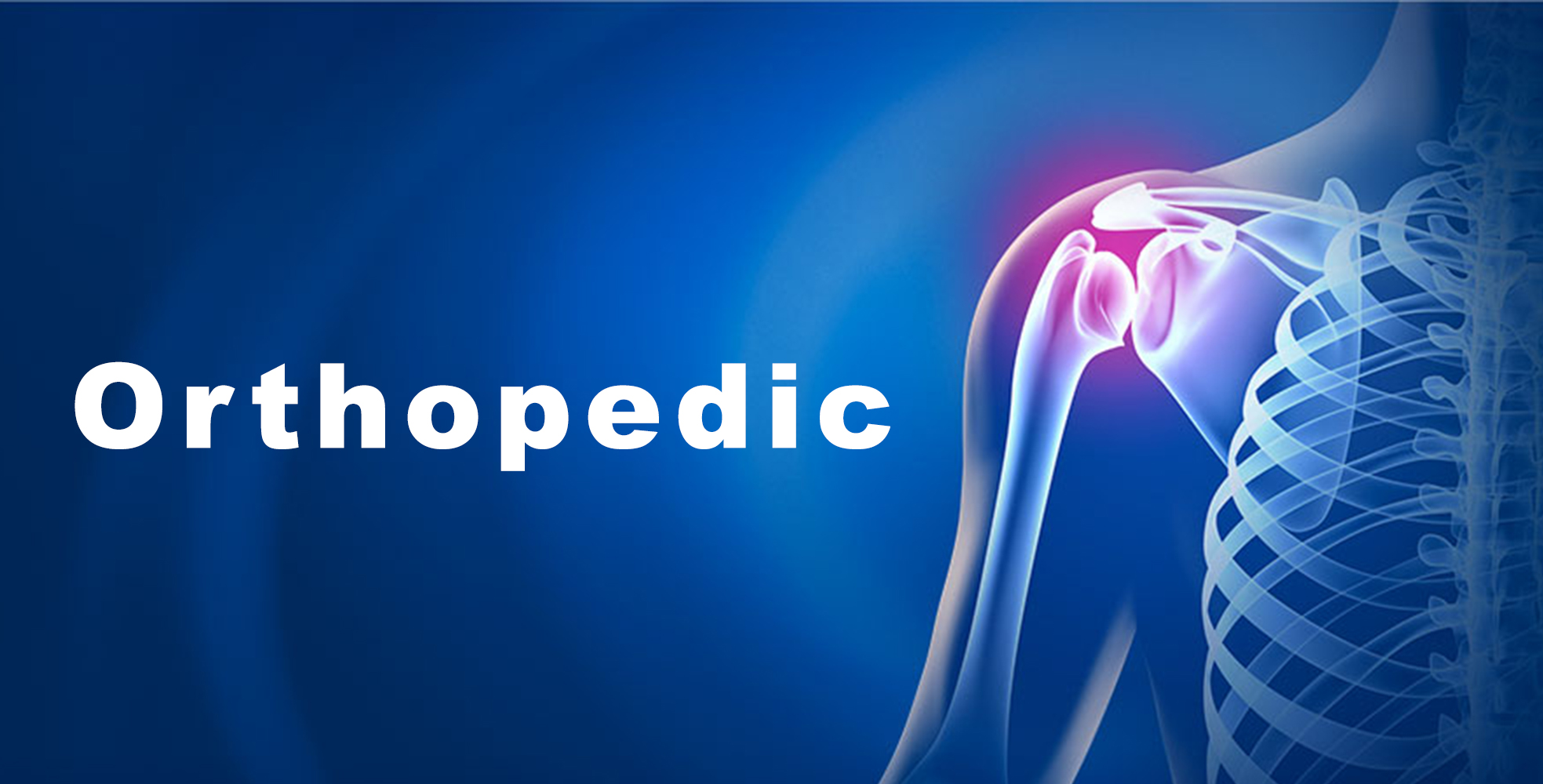 In 1780, Jean-André Venel opened the first orthopaedic institute. This was the first hospital that treated children with skeletal problems. He made the club-foot shoe for kids born with crooked feet and devised different ways to treat a curved spine.
During the 18th century, surgical techniques kept getting better. John Hunter's research on tendon healing and Percival Pott's work on spinal deformity, for example, steadily increased the number of new, effective ways to treat people. In 1851, a Dutch military doctor named Antonius Mathijsen made the first plaster of Paris cast. Orthopaedics, on the other hand, was only a field of study until the 1890s.
Before then, it was only used to fix children's congenital disabilities. Percutaneous tenotomy was one of the first surgeries that were made possible. This was done by cutting a tendon, originally the Achilles tendon, to help treat deformities along with bracing and exercises. In the late 1800s and early 1900s, there was a lot of disagreement about whether or not orthopaedics should include surgery.
Modern Orthopedics
Hugh Owen Thomas, one of the first people to do modern orthopaedic surgery, Hugh Owen Thomas, a surgeon from Wales, and Robert Jones, his nephew, were two people who helped modern orthopedic surgery grow.
Thomas became interested in orthopaedics and setting bones at a young age. After starting his practice, he expanded the field so that fractures and other musculoskeletal problems could be treated in general. He said that the best treatment for broken bones and tuberculosis was forced rest, and he made the "Thomas splint" to stabilize a fractured femur and keep it from getting infected.
Thomas's collar is used to treat tuberculosis of the cervical spine. Thomas's manoeuvre is an orthopaedic investigation for fractures of the hip joint. The Thomas test is a way to find hip deformities by having the patient lie flat in bed. Thomas's wrench reduces fractures, and an osteoclast is used to break and reset bones.
Thomas's work wasn't fully valued when he was alive and it wasn't until the First World War that his ideas were used to help hurt soldiers on the battlefield. Sir Robert Jones, his nephew, had already made much progress in orthopaedics when he was the surgeon in charge of building the Manchester Ship Canal in 1888. He was in the order of the 20,000 workers who got hurt, and he set up the first complete accident service worldwide. He divided the 36-mile site into three parts and put a hospital and a series of first-aid posts in each position.
He ensured the doctors and nurses knew how to treat broken bones. He took care of 3,000 patients and did 300 surgeries in his hospital. This job allowed him to learn new skills and improve the way fractures are treated. Doctors from all over the world went to Jones's clinic to know how he did things. Jones helped start the British Orthopedic Society in 1894 with Alfred Tubby.
Jones was a doctor in the Territorial Army during the First World War. He saw that treating fractures at the front and in hospitals back home wasn't good enough, so he worked to set up military orthopaedic hospitals. He was in charge of 30,000 beds as the Inspector of Military Orthopedics.
The hospital in Ducane Road, Hammersmith, became the model for military orthopaedic hospitals in the United Kingdom and the United States. Between 1916 and 1918, the death rate from compound fractures of the femur dropped from 87% to less than 8% because of his support of the Thomas splint as the first treatment for femoral fractures.
Gerhard Küntscher of Germany was the first person to use intramedullary rods to treat breaks in the femur and tibia. During World War II, this significantly affected how quickly injured German soldiers got better. It also led the rest of the world to use intramedullary fixation of fractures more often.
Traction was the most common way to treat a broken thigh bone until the late 1970s when a group at the Harborview Medical Center in Seattle made intramedullary fixation, which doesn't involve opening up the break, popular.
Sir John Charnley, a tribology expert at England's Wrightington Hospital in the 1960s, was the first person to do a total hip replacement. He found that implants glued to the bone could be used to replace the surfaces of joints. His design had a one-piece femoral stem and head made of stainless steel, a polyethene acetabular component and PMMA (acrylic) bone cement to hold both parts to the bone.
The Charnley low-friction arthroplasty and other designs based on it were the most used systems in the world for more than 20 years. This is what all modern hip implants are based on.
At the same time, the Exeter hip replacement system with a slightly different shape for the stem was made. Since Charnley, the design and technique of joint replacement (arthroplasty) have been constantly improved. Many people have made these changes, including W. H. Harris, the son of R. I. Harris, whose team at Harvard was the first to use uncemented arthroplasty techniques in which the bone bonds directly to the implant.
In the 1970s, knee replacements were started by McIntosh for people with rheumatoid arthritis and later by Gunston and Marmor for people with osteoarthritis. They were improved by Dr John Insall in New York, who used a system with fixed bearings and by Drs. Frederick Buechel and Michael Pappas used a system with mobile directions.
During the Vietnam War, American surgeons improved how fractures were fixed from the outside. However, Gavril Abramovich Ilizarov in the USSR made a significant contribution. In the 1950s, he was sent to Siberia to care for hurt Russian soldiers, even though he didn't know much about orthopaedics.
Without any tools, he had to deal with broken bones that were not healing, infected, and out of place. Finally, he came up with external ring fixators that were tightened like the spokes of a bicycle with the help of a local bike shop. With this gear, he could heal, realign, and grow in ways that had never been done before. His Ilizarov device is still used as a distraction osteogenesis method today.
Modern orthopaedic surgery and research on the musculoskeletal system have tried to make surgery less painful and to make the implanted parts better and last longer. On the other hand, since the opioid crisis started, orthopaedic surgeons have been some of the most likely to prescribe opioids. In the future, Orthopaedic Surgery will probably focus on finding ways to treat pain without giving patients as many opioids while still doing a good job.
Let's talk about the Top 10 Best Sports Medicine Hospitals In Delhi NCR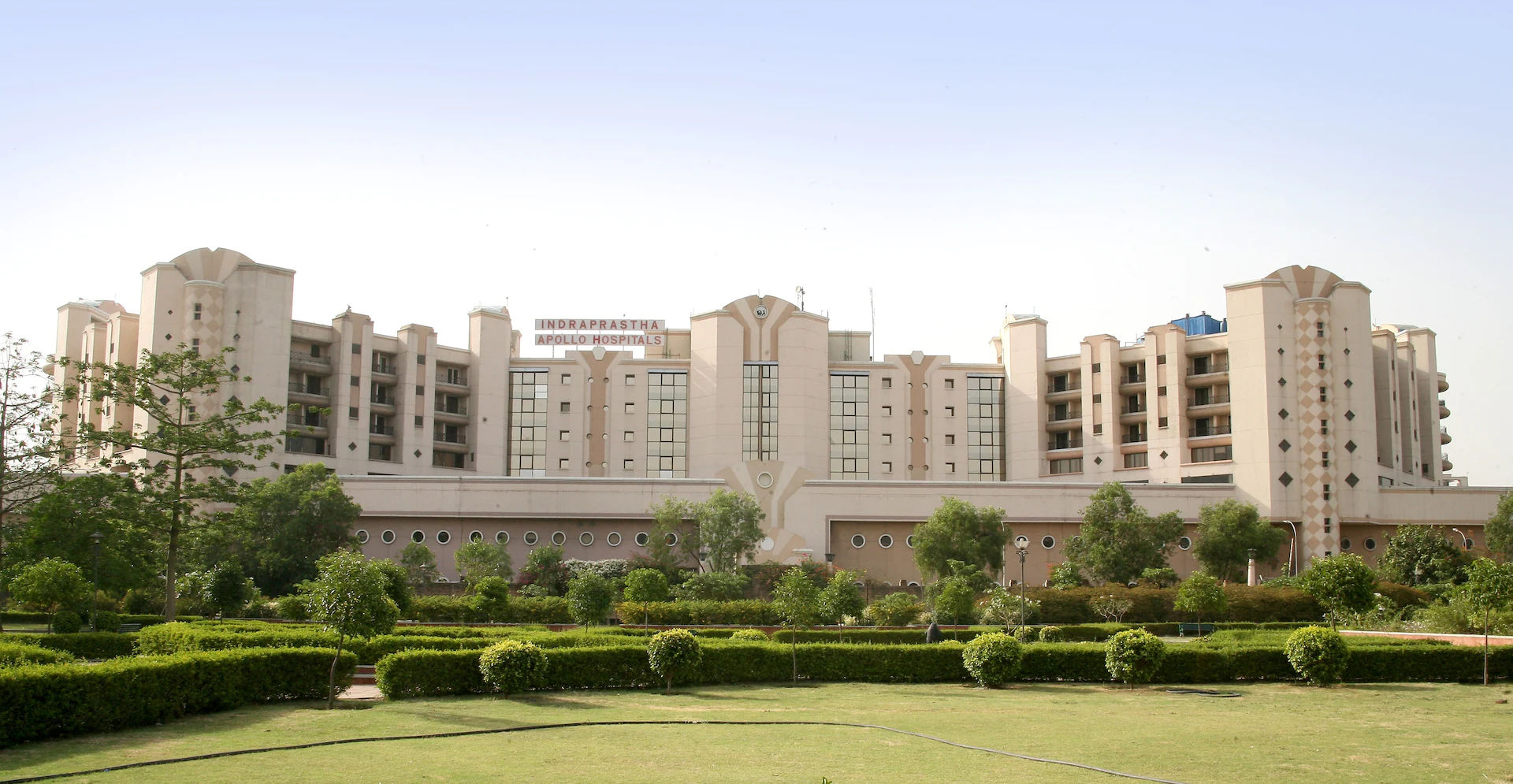 1. Indraprastha Apollo Hospital, Sarita Vihar
In Sarita Vihar, Delhi, there is a well-known hospital called Indraprastha Apollo. Because this hospital follows international quality standards, it has earned the respect and loyal patients. The orthopaedic surgeons at the hospital are experienced and can treat anything from a small break or sprained leg to a knee replacement. Indraprastha Apollo Hospital in Sarita Vihar Facilities and services:
756 beds for patient admissions

Improved operating rooms

Facilities for 3 Tesla MRI

Image intensifiers

Services for physiotherapy

Intra-operational monitoring facilities

The surgery was helped by a computer (CAS)

Services on the ground and in the air
Specialities:
Orthopedic Care for Older People

Joint Replacement

Orthopaedics for kids

Spine Surgery

Bone Growth

Knee Replacement

Shoulder Surgery

Arthroscopy, hip
Awards and Acknowledgements:
JCI says it's good (Joint Commission International)

HMA gave the prize for the HELP (Hands-On Equipment Learning Programme) (2017)

Best Project for Customer Service by HMA (2017)

HMA Award for Nursing Excellence (2017)




ranked No. 2 in the All India Critical Health Care Hospital Survey by Times Health (2017)

Corporate social responsibility was recognized by the Express Healthcare Excellence (2016)
Where to find them: Sarita Vihar, Delhi Mathura Road,
New Delhi – 110076.
2. The Medicity, Medanta, Gurgaon
Medanta is one of the medical centres in Gurgaon that people trust the most. This is because it has some of the best doctors and medical equipment. The orthopaedic part of the hospital is the Medanta Bone and Joint Institute. Orthopaedic surgeons and doctors with a lot of experience run the department. Their main goal is to get you moving again as soon as possible by fixing any injuries or problems with your muscles and bones.
The Medanta The Medicity Hospitals in Gurgaon, Facilities and services:
1250 patient beds

Services for air ambulances

37 operating rooms with everything they need

Computer System for Navigation

Modern equipment like the O-arm, arthroscopy tools, and high-resolution intra-operative cameras

International patients are helped with extra care.
Specialities:
Knee Replacement

Hip Replacement

Surgery for a Spinal Infection

Accidents in Sports

Degenerative Disc Diseases.
Awards and Acknowledgements:
Joint Commission International has given a hospital a seal of approval (JCI)

The National Accreditation Board of Hospitals and Health-Care Providers has also approved the hospital and blood bank (NABH).

In 2013, VCCircle Healthcare Investment Summit gave this hospital the award for being India's best multi-speciality hospital.

The 6th MT India Health Care Awards named it the best multispecialty hospital in 2016.
Where to find them:
Medanta – The Medicine Sector – 38, Gurgaon. Haryana – 122001, India
3. Rajinder Nagar, BLK Super Speciality Hospital
The BLK super speciality hospital in Delhi is a high-tech, multispecialty hospital. The orthopaedic problems of patients are taken care of by the BLK Center for Orthopedics, Joint Reconstruction, and Spine Surgery. The hospital is always staffed by experts and orthopaedic surgeons who are highly qualified and trained to deal with accidents and emergencies.
BLK Super Specialty Hospital Rajinder Nagar, Facilities and services:
650 patient beds

17 operating rooms with the right tools

There are 60 consulting rooms for outpatient care spread over two floors.

High-tech testing facilities in laboratories

Cyberknife VSI

Unit for physiotherapy and recovery
Specialities:
Accidents in Sports

Trauma Surgery

Surgery to replace a joint

Rebuilding Both Together

Hip Replacement

Resurfacing the hip
Awards and Acknowledgements:
The National Accreditation Board approves hospitals for Hospitals and Health-Care Providers.

ISO: 15189:2012 certification

NABL accreditation
Where to find them: Hospital BLK Super Speciality, New Delhi, Pusa Road, 110005
4. Fortis Memorial Research Institute, Gurgaon
The Fortis group's Fortis Memorial Research Institute is a large hospital with many specialities. The hospital has treatment facilities that are on the cutting edge. For example, the Orthopedics and Joint Replacement department treats and cares for people of all ages who have hurt their bones or joints.
Gurgaon is home to the Fortis Memorial Research Institute, Facilities and services:
1000 bedded hospital

Brain Suite

The 3 Tesla Digital MRI is the world's first wide-band MRI.

Operation theatres that your voice can control

The ability to use e-ICU

Personalized Workout Plan
Specialities:
Orthopaedics for both adults and kids

Disc Herniation

The musculoskeletal system has broken bones and tumours.

How to Handle Sports Injuries

Replacement of the hip, knee, and shoulder joints

How to handle spinal disorders and injuries

How osteoarthritis is treated
Awards and Acknowledgements:
National Accreditation Board for Hospitals and Healthcare Providers accreditation (NABH)

The National Accreditation Board for Testing and Calibration Laboratories has approved Blood Bank (NABL)
Where to find them: Sector-44, Across from HUDA City Center, Gurugram, Haryana – 122002.
5. Max Super Specialty Hospital, Saket
Max Super Speciality Hospital, Saket is a modern hospital with care from many different fields. The hospital has well-known orthopaedic surgeons and other specialists who treat men, women, and older people who have problems with their bones and joints.
In New Delhi, Max Super speciality Hospital Saket, Facilities and services:
500+ patient beds

225 beds for very sick people

71 bedded ICU

20 operating rooms that are ready to go

24-hour pharmacy service

Digital operating room for orthopaedics
Specialities:
How to Deal with Arthritis

Medicine for sports

How to treat osteoporosis

How to Take Care of a Spinal Fracture and Spondylitis

Back Pain

Joint Replacement Helped by Computer

Foot and Ankle Surgery
Awards and Acknowledgements:
Known by the NABH

Approved by the NABL

NABH-accredited blood banks are good ones.

JCI recognized medical facility

Association of Healthcare Providers of India gave it to him.

Hospital certified by ISO 9001:2000 and ISO 14001:2004
Where to find them: 1 and 2, Press Enclave Road, Mandir Marg, Saket, New Delhi, Delhi – 110017.
6. Artemis Hospital, Gurgaon
Gurgaon's Artemis is a world-class multispecialty hospital. Surgeons who work at the hospital are experts in their fields and have done great things in their careers. People with bone, joint, or connective tissue problems can go to the Artemis Joint Replacement & Orthopedics Center. The doctors have a lot of experience with various treatments, such as knee replacement, ankle reconstruction, deformity management, and so on.
Gurgaon's Artemis Hospital, Facilities and services:
380 bedded hospital

24-hour ambulance service, blood bank, and pharmacy

Units for physical therapy

There are unique language services for helping patients from other countries.

Help is given to foreign patients from start to finish
Specialities:
Medicine for sports

Robots are used to replace hips and knees.

Resurfacing the hip

Hip joint dislocation from birth

Osteoporosis Management

Limb Lengthening

Hip replacement surgery

Arthroscopy of the shoulder joint and reconstruction

Cancer of the head and neck

Benign Bone Tumors

Hand Deformity from Birth
Awards and Acknowledgements:
Accreditation from the Joint Commission International (JCI)

Accredited hospital by the National Accreditation Board for Hospitals and Healthcare Providers (NABH).
Where to find them: Sector 51, Artemis Hospitals, Gurgaon – 122001 Haryana, India
7. Indian Spinal Injuries Center, Vasant Kunj
The Indian Spinal Injuries Center, also known as ISIC, is a hospital that treats injuries to the spine, bones, and joints, problems with the nervous system, etc. Physiotherapy, hydrotherapy, and occupational therapy are all types of treatment for orthopaedic patients. In addition, surgeons in the orthopaedic department know how to put artificial limbs on people born without them or lost in an accident.
Indian Spinal Injuries Center in Vasant Kunj, Facilities and services:
145 beds

Five cutting-edge operating rooms

Facilities for emergencies and ambulances that are open 24/7

Knee Hospital

Hip Hospital
Specialities:
Care for Trauma and Broken Bones

Arthroscopy, hip

Rebuilding the ACL

Joint Replacement

Arthroscopy" Sports Medicine

Services for the Foot and Ankle

Benefits for the shoulder and upper limb

Orthopaedics for kids

Physical Therapy for Orthopedic Conditions
Awards and Acknowledgements:
Spine Surgery Winners of Medical Value Travel Specialist Hospital




Accredited hospital by the National Accreditation Board for Hospitals and Healthcare Providers (NABH).

The NABL approves laboratories.
Where to find them: Sector C, Vasant Kunj, Opp. School in Vasant Valley, New Delhi – 110070.
8. Fortis Flt. Lt. Rajan Dhall Hospital, Vasant Kunj
Fortis Flt. Lt. Rajan Dhall Hospital, Vasant Kunj, is a 200 bedded medical care centre. It serves people from Delhi and the states next to it. Its focus on the patient has made it a popular place for people in Delhi. The orthopaedics and joint replacement department and the orthopaedic oncology unit work together to give patients a complete diagnosis and plan for treatment.
Fortis Flt. Lt. Rajan Dhall Hospital in Vasant Kunj, Facilities and services:
Hospital with 200 beds

Tests of bone density

Bone scans

There are pharmacies on campus
Specialities:
Rebuilding the ACL

Spinal Fusion

Knee Osteotomy

Orthopaedics and cancer

Fracture Management

Diskectomy

Knee Joint Replacement

Hip Replacement
Awards and Acknowledgements:
Where to find them: Pocket 1 in Sector B, Aruna Asaf Ali Marg, Vasant Kunj, New Delhi – 110070
9. Moolchand Hospital, Lajpat Nagar
A well-known hospital in Delhi, Moolchand is a multispecialty hospital. The orthopaedic facility has six different departments that work together to give patients treatments, surgeries, and therapy. The centre offers various treatments, such as joint replacement, spine care, sports medicine, trauma care, and rehabilitation. The orthopaedic facility is the only one in Delhi to perform the first knee replacement.
The Moolchand Hospital for Cancer in Lajpat Nagar, Facilities and services:
300 hospital beds

Physiotherapy

Joint replacement centre

Rehabilitation centre

24*7 available trauma care centre

Moolchand Blood Bank.
Specialities:
Diagnostic Arthroscopy

Operations to fix dislocations

Operations to heal and rebuild ligaments

Surgery to fix muscles

For Rheumatoid Conditions, a Synovectomy is Done

Repair of the ACL and PCL

Fixing a Deformity

Bone Tumor Management.
Awards and Acknowledgements:
The first hospital in North India to get certification from the Joint Commission International

The National Accreditation Board for Hospitals and Health-Care Providers has given accreditation to the first multispecialty hospital in North India (NABH)




ISO 9001:2008 certification

Also, the first hospital in the world to be certified ISO Platinum.




ISO 27001: 2005 certification.
Where to find them: Lajpat Nagar – III, New Delhi, Delhi – 110024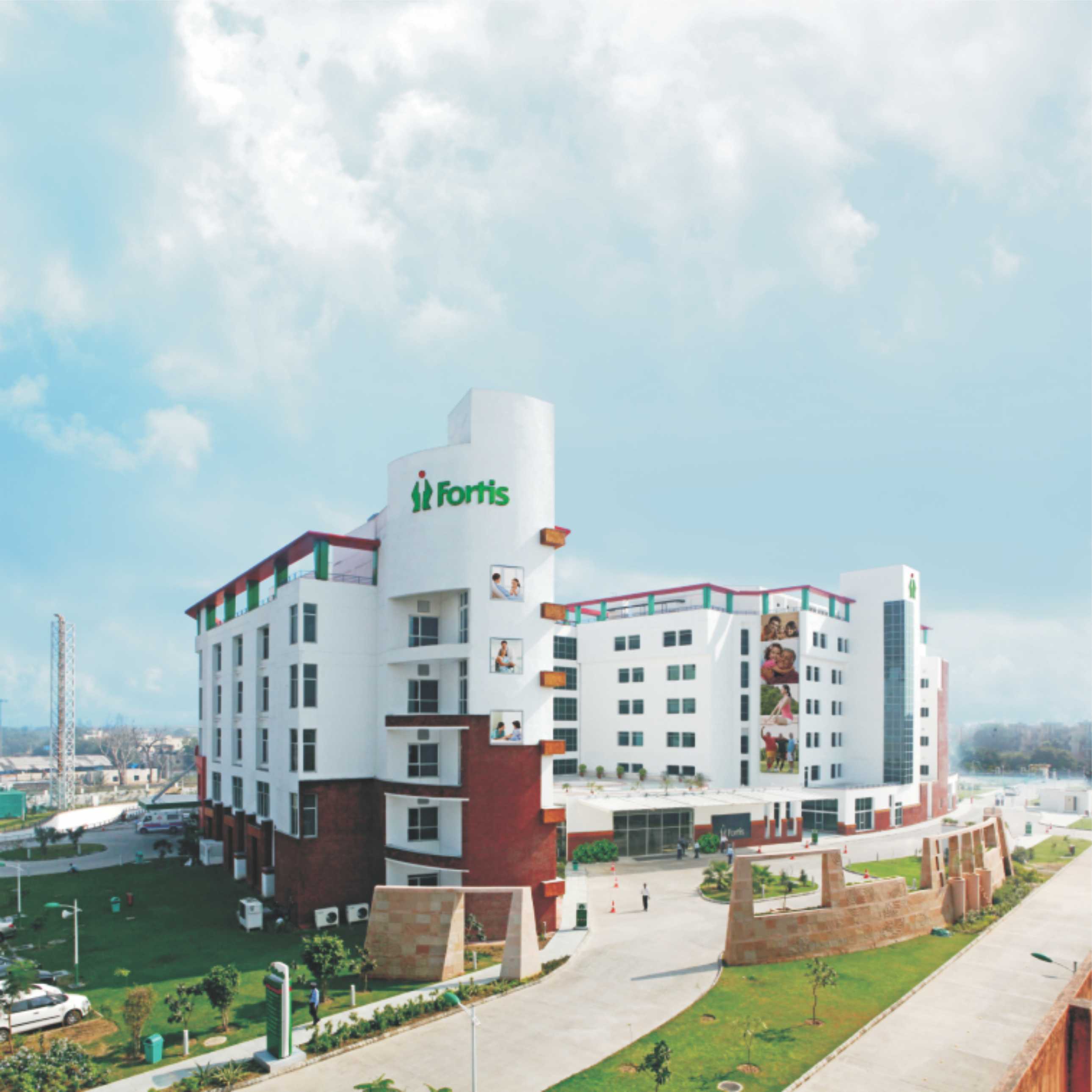 10. Shalimar Bagh Hospital, Fortis Hospital
A hospital called Fortis at Shalimar Bagh was built on 7.34 acres of land. It is a vast field with many different specialities that can diagnose and treat every major and minor health problem people have. For example, the Orthopaedic and Joint Replacement department treats patients with knee and back pain, fractures, bone tumours, osteoarthritis, and other bone and musculoskeletal injuries.
Shalimar Bagh's Fortis Hospital, Facilities and services:
262 bedded hospital

Blood banks, ambulances, and pharmacies are open 24 hours a day, seven days a week.

Checkups on health

Equipped ICU
Specialities:
Orthopaedics and cancer

Knee Replacement

Arthroplasty

Resurfacing the hip

Disc Replacement

Spondylitis Management

Changes to the hip and shoulder joints
Awards and Acknowledgements:
The National Accreditation Board for Hospitals and Health-Care Providers (NABH) approved the hospital.

The Bureau of Energy Efficiency, Government of India, under the Ministry of Power, gave the only hospital in Delhi a 3 Star rating for its building.

The 2014 FICCI HEAL award
Where to contact them: Hospital Fortis, Shalimar Bagh, A Block, New Delhi, Delhi – 110088
Article proofread & published by Gauri Malhotra.