Trends
In the wake of the Razorpay-Alt News controversy, data security, user consent, and deplatforming are once again in the spotlight
In the wake of the Razorpay-Alt News controversy, data security, user consent, and deplatforming are once again in the spotlight
Razorpay agreed to provide donor information to the government and terminated the payments link that sent funds to Alt News following the arrest of co-founder Muhammad Zubair. 
Outrage about why information on all donors to Alt News was given has been widespread, despite Razorpay's claims that it is according to the law. Alt News has refuted claims that it received funds from overseas bank accounts, which is why Delhi Police is reportedly looking into the firm.
The spotlight is now on the confidentiality of payment data that people and businesses share with authorities due to the developing scandal around payments start-up Razorpay and the suspension of the payment connections for donations to fact-checking site Alt News. With developments like platforms preserving card data for recurring payments, card tokenization, storage of payments data within India, and more over the past two years, the government has sought to put a tighter lid on financial data generated within India, which has raised worries.
Even though Razorpay has asserted that it is following the law, there has been much resentment about the decision to give information about all donations to Alt News when the business might have asked the authorities for a more specific scope. Another issue some Razorpay detractors raise is the company's failure to tell customers whose data has been appropriately shared.
What transpired between Alt News and Razorpay?
Muhammad Zubair, the co-founder of Alt News, was detained by Delhi police on June 27 in connection with an "objectionable tweet" he had sent out in 2018.
Public prosecutor Atul Shrivastava opposed Zubair's request for bail because the business had received money from accounts in Pakistan, the United Arab Emirates, Syria, Singapore, and Australia. Additionally, Pravda Media, the parent firm of Alt News, is said to have received more than INR 2 Lakh in foreign money from Delhi Police.
Furthermore, it was asserted that Alt News was not authorized to accept gifts of automobiles or money from overseas accounts.
These claims, however, have been refuted by the site, which asserts that only Indian bank accounts are permitted to donate to the platform. That international credit cards have never been accepted in the Razorpay backend.
Razorpay abruptly stopped accepting payments through the connection that brought donations to Alt News after Zubair's imprisonment.
The payment connection for Alt News was then suspended, but Razorpay later clarified the situation by saying it adhered to Indian laws and regulations. According to the company, law enforcement had given it a formal order following Section 91 of the Indian Criminal Procedure Code. Parties associated with active cases are sent a Section 91 notification requesting access to relevant evidence.
The business also stated that according to Indian law's regulations, financial services businesses must abide by such alerts.
"Razorpay is a compliant, law-abiding company. During the first inquiry by law enforcement, the merchant account was momentarily suspended from the Razorpay platform as a safety measure. We cleared and reactivated the bill after getting further information about the problem, a Razorpay officials report.
However, the business hasn't clarified whether it takes comparable measures against other investigated companies. In response to the restriction, Alt News said that Razorpay had improperly given the police access to its donor data. After Alt News contacted Razorpay, the contribution payments link was reinstated.
Alt News' contribution website currently states that it does not take international money since it is not FCRA-registered. Alt News said that Razorpay would remain the contribution mechanism while it searches for alternatives.
Deplatforming Comes To India
Concerning limits on online free expression and the absence of due process in arrests, Zubair's detention has generated a great deal of public concern. However, the involvement of Razorpay has also raised concerns about the fintech business deplatforming users while the matter was still being investigated and no verdict had been rendered.
Deplatforming media outlets and commercial organizations are uncommon in the Indian internet economy. While the Western narrative has changed to emphasize "canceling" access to services for specific organizations, the Indian industry has not yet seen extensive use of this strategy.
Another gray area is the lack of justification for suspending the payments link and the failure to inform users of data sharing. Companies that disclose user account information to law enforcement often notify affected users via emails or in-app alerts. Yet, Razorpay has not addressed these problems.
In reality, Twitter claimed that the Indian government failed to notify users whose data it had acquired in its complaint against the country.
Along with Alt News, Razorpay collaborates with publications that operate on subscription- or donation-based free news models, like The Wire and News Laundry.
Not for the first time, a significant payments business has received criticism from the public for exchanging information with the government.
According to Cobrapost, Paytm, which Vijay Shekhar Sharma runs, was at the centre of controversy in May 2018 for disclosing users' personal information in Jammu & Kashmir to the Indian government.
According to reports, Paytm vice president Ajay Shekhar Sharma was seen on video indicating that the business had sent the Prime Minister's office customers' personal information after getting a call about stone-throwing episodes in the former state.
At the time, it was claimed that Paytm had disclosed all users' data in J&K, which went well beyond any specific event involving a small number of people. When the accusations first surfaced, Paytm refuted them.
However, other media entrepreneurs contend that Razorpay should not have disclosed the information of all contributors in such a comprehensive manner. The business may have requested time to provide information on only those transactions that had their origins outside of India.
Better Governance of Financial Data
Following demonetization in 2016, many questions were expressed about whether the push for a cashless economy will result in this kind of financial monitoring.
Law enforcement organizations are currently permitted to process users' data without their consent for "reasonable purposes" when it is in the public interest under provisions of the proposed Personal Data Protection (PDP) Bill from the Indian government, which has not yet been introduced in parliament.
The exceptions will be made to prevent and detect illegal behaviour, including fraud, information security, mergers and acquisitions, credit scoring, debt collection, publicly accessible personal data processing, and running search engines.
Credit card firms including Mastercard, American Express, and Diners Club International were fined for keeping customer data outside the country. Due to Mastercard's violation of the data localization regulation, the RBI barred it from adding any new domestic users to its card network between July 2021 and June 2022.
Effortless online payment mechanisms for SMEs: how does it work?
Smartphones and the internet undoubtedly caught everyone by surprise. Still, they also heralded a future full of cutting-edge technology that would increase accessibility and efficiency for everyone living there. Thus, developing advanced software and technology-assisted in opening the doors to many prospects for all the world's flourishing industries. One of the industries affected by these developments in the banking and payments sector, which has seen some significant changes.
One of the numerous benefits of the newer technology is the ability to make digital or online payments. Today's expanding payment options and immediate internet payments assist not just the banking and financial sector but also businesses, consumers, and the general public. Shashank Kumar and Harshil Mathur started Razorpay in the same industry in 2014, intending to revolutionize online payment methods by offering open, developer-friendly APIs with simple user integration.
With the help of its product suite, Razorpay's online payment solution in India enables companies to accept, handle, and distribute payments. It facilitates access for commercial organizations to all current payment methods, including credit and debit cards, net banking, UPI, and other well-known wallets in the nation, like JioMoney, Mobikwik, and Airtel Money, FreeCharge, Ola Money, and PayZapp. Applications for the web and mobile devices can incorporate Razorpay's online payment options.
About and How it works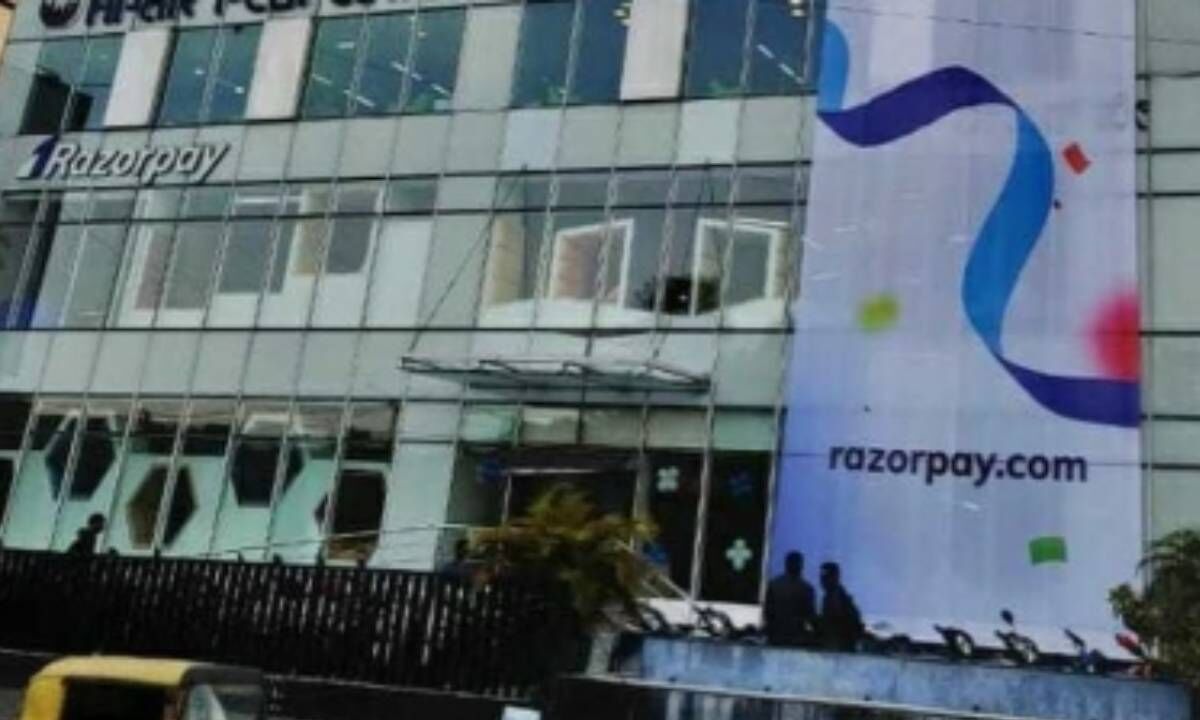 As was already said, Razorpay facilitates online payments by offering developer-friendly APIs supported by a successful integration procedure. Along with various plugins and integration suites for all significant backend technologies and e-commerce platforms, Razorpay provides a complete dashboard for managing payments. Razorpay is boosting online payment methods for start-ups and other businesses and the user experience with its effective technologies.
The route, Smart Collect, Subscriptions, and Invoices are four solutions that Razorpay introduced in September 2017 to help organizations handle different parts of money transportation, including collecting, reconciliation, and disbursement.
At the same time, Razorpay revealed that its sister company, Razorpay Capital, will be entering the SME financing market. It is a platform for lending that gives small and medium-sized businesses quick and straightforward access to lenders. The purpose of this project is to provide small businesses with speedy settlements and collateral-free loans in order to address their liquidity and cash flow issues. The platform's beta version, which was introduced in September 2018, has already issued $30 million in loans.
Additionally, Razorpay expanded the services it offers with two additional features. These are referred to as "Batch Uploads" and "Partial payments," respectively.
Partial Payments – Rather than paying the complete payment at once, it enables end customers to make payments in part against a specific order ID.

Batch Uploads – By uploading a single file including all of the order data, it enables business organizations to create and process linkages in bulk rather than individually.
The way that companies transfer money is about to undergo a significant transformation thanks to Razorpay X (Comprehensive Banking Platform), an API banking platform powered by AI. Businesses may handle all pay-out types (salary, vendor payments using NEFT, RTGS, IMPS, UPI) and receivables on Razorpay using the specified account number.
Businesses may now accomplish everything and more with Razorpay, which presents itself as a unique solution than they could up to this point with banks. Recently, the current online payment system has undergone a substantial improvement. Additionally, Razorpay has added more innovative capabilities to its checkout. In essence, these are referred to be Native OTP, Personalization, and Affordability.
Industry
If we go back to the previous five years, almost 67 per cent of the 2,100 or so fintech businesses have been established in India, which has been touted as the world's fastest-growing fintech market in terms of growth.
The Indian fintech sector will reach Rs 6.2 lakh crore by 2025, according to the Razorpay Team. Additionally, it mentioned how COVID-19 has helped the business's digital payments division grow.
Founders and Team
Shashank Kumar and Harshil Mathur, both graduates of IIT Roorkee, are co-founders of Razorpay.
IIT Roorkee alumni and BTech in Technology graduate Harshil Mathur is the CEO and co-founder of Razorpay. Mathur later joined Y-Combinator in the W15 batch in 2015. At Schlumberger, Harshil began his professional journey as a Wireline Field Engineer. Following his brief employment with the firm, Mathur made the decision to launch Razorpay in 2014 alongside Shashank Kumar.
The co-founder and CTO of Razorpay are Shashank Kumar. He also graduated with a BTech in computer science from IIT Roorkee before enrolling at Y-Combinator in 2015. After serving for three months as a research intern in the University of Minnesota's Computer Science and Engineering Department, Kumar began a new internship as a Software Development Engineer at Microsoft.
After completing three months as a Microsoft intern, Kumar joined SDS Labs as Vice President before joining Microsoft as a Software Development Engineer. After less than two years of employment with the industry leader, he made the decision to leave and co-founded Razorpay. As of right now, Razorpay employs more than 1000 people.
The co-founders of this firm came up with the concept while working on the crowdfunding platform and realized how complicated the online payment system in India was as a result. In addition, they learned that US-based payment methods are not the best for the Indian markets, particularly when we consider credit card usage. After that, they shifted directions to focus on the payments issue in India, where it was complicated to apply technology. Additionally, the percentage of payment failures was also relatively high, and the previous price options lacked clarity.
"We discovered that the majority of online payment gateway solutions were quite challenging to set up, particularly for start-ups and small- and medium-sized businesses. We got requests for our prior business history, the existence of physical offices, security deposits, and exorbitant set-up costs when we contacted a few payment gateway firms. Most Indian payment gateways' online evaluations supported one another's negative experiences, according to Mathur.
So they set out to create a user-friendly, simple-to-integrate internet payment gateway. The co-founders decided to begin working full-time on the Razorpay concept after initially performing some market research to assess the viability of the idea and subsequently gathering favourable feedback from potential clients. This project began in Jaipur in 2015 as a part of the winter batch of the start-up program run by Y Combinator.
After receiving assistance from Startup Oasis in Jaipur, which was founded by the Rajasthan Industrial Investment Corporation (RIICO) and the Centre for Innovation Incubation and Entrepreneurship at the Indian Institute of Management Ahmedabad, both of these co-founders ultimately left their respective jobs at Schlumberger and Microsoft (CIIE). In addition, Razorpay is recognized as the second India-focused business to be selected by the Y-Combinator program, following ClearTax.
Mission and Vision
The organization makes sure that "companies find it easy to accept and receive payments" as part of its goal and vision. Razorpay was established by graduates of IIT Roorkee with the goal of transforming online corporate financial administration. The business seeks to do this by offering streamlined, developer-friendly APIs and seamless integration.
It provides a quick, inexpensive, and secure solution for businesses, eCommerce sites, and other organizations to collect and distribute payments online. Additionally, Razorpay enables its customers to open a current account that is fully functioning and to apply for working capital loans.
Business Model and Revenue Model
For every subscription collecting transaction processed through their gateway, Razorpay levies a 0.25 to 0.5 per cent fee. Razorpay 2.0 has given rise to an increase in the company's revenue sources. Currently, it accounts for around 30% of Razorpay's overall income generating. The goal of this online payment gateway is to raise the number of products that are adopted on average from one to two. Nearly 35 per cent of the company's overall revenues are anticipated to come from RazorpayX and Razorpay Capital, according to the team.
Competitors
When it comes to businesses that operate in the field, the online payments industry is somewhat saturated. In a situation like this, Razorpay faces competition from both established and emerging businesses. Several of the main rivals of Razorpay include:
Instamojo

PayPal

Paytm Business

PayU

Payoneer

GoCardless

Apple Pay for merchants

Oxigen

Citrus Pay
Funding and Investors
At the time of writing, on June 6, 2022, Razorpay raised a total of $815.7 million. On May 9, 2022, a secondary transaction ESOP sale was the final time Razorpay raised money, totalling over $75 million. Alkon Capital, Lone Pine, and TCV, who served as the round's lead investors, assisted the firm in raising $375 million in the previous Series F investment round, which the company saw on December 19 2021.
Tiger Global, Sequoia Capital India, GIC, and Y Combinator, in addition to other current investors, participated in this round. Razorpay, the company's banking platform, is anticipated to get a boost from the Series F investment. The firm has now surpassed all others in India in terms of valuation following this round.
On December 20, 2021, the company's valuation was last confirmed to be $7.5 billion.  In the midst of the coronavirus epidemic, Razorpay's $100 million investment round from October 2020, headed by Sequoia Capital India, GIC, and current investors, has earned its "Unicorn" status.
ESOPs
According to sources dated May 10, 2022, around 650 of Razorpay's current and past workers have sold their shares, with a total worth of close to $75 million.
The price at which the Razorpay employee shares were sold was 15% less than the preference share price of the business. Following this investment, Lightspeed and Moore Strategic Ventures will be added to the company's capitalization table. Investments poured in during the secondary share sale round from two of the top investors of Razorpay. 
The fourth and largest ESOP repurchase of Razorpay yet, this $75 million program will rank as the second-largest buyback in the Indian start-up sector to date. The greatest buyback was made by Flipkart in 2021 for Rs 600 crore in ESOPs.
In November 2018, Razorpay organized the first ESOP, which involved 140 workers. In November 2019 and March 2021, when 400 and 750 workers, respectively, became eligible, the business dominated the 2nd and 3rd ESOP sales. The latest ESOP buyout, which took place in March 2021, was worth $10 million, while little is known about the first and second buybacks.
To far, Razorpay has granted ESOPs to more than 1940 workers, both current and past, allowing the business to provide them with wealth-building prospects.
Acquisitions
As of March 16, 2022, Razorpay had bought five businesses. The last purchase made by Razorpay was IZealiant Technologies on March 16, 2022. After the acquisition, the IZealiant Technologies team will join Razorpay. Prior to acquiring Curlec, a Malaysian Fintech start-up, the business had previously purchased TERA Finlabs on July 19, 2021. On February 8, 2022, the well-known Indian Fintech business bought the majority of Curley's shares, which led to the announcement of the purchase.
Growth and Revenue
Since its establishment, Razorpay has experienced exponential development, and today it processes payments for more than 5 million small and significant enterprises, including Facebook, Ola, Swiggy, Zomato, Indian Oil, Cred, and many others. The financial services provider, situated in Bangalore, claims to process payments totalling $50 billion yearly and boasts a robust growth rate of 40 to 45 per cent month over month.
With a valuation of $7.5 billion, the business is currently touted as the most valuable privately-owned fintech company and the second-most valuable Indian fintech service provider after One97 Communications Ltd. Since Razorpay's worth peaked in 2021 at a little over $1 billion, it has increased seven times.
Here are a few of Razorpay's growth highlights in a nutshell:
It is now predicted that there are over 8 million merchants, and that number might climb to 10 million in FY22, bringing the total to 3,00,000 in 2019.

Twenty per cent more than its $50 billion objectives for the year, Razorpay exceeded it by achieving $60 billion in total payment volume (TPV) in 2021 using its platform.

The number of transactions processed by Razorpay increased by an astonishing 3X from September 2021, when it was only up by about 400%.

The fintech start-up has made its ZealPro product suite available to 50+ institutions located in over 18 countries throughout Asia and Africa.

More than 5% of IMPS transactions that are disbursement-related are powered by Razorpay.

When Razorpay's status was last updated in December 2021, more than 34 Indian unicorns were running on it.
Revenues
Razorpay's total income was estimated at Rs 519.4 crore in FY20. However, it increased significantly to Rs 844 crore in FY21. Its sales income, which was estimated to be Rs 508.99 crore in the prior year, increased by 65.2% to reach Rs 841.2 crore. The remaining Rs 2.8 crore were non-operating revenues that Razorpay produced in FY21. Mathur is optimistic about the company's ability to double its sales in FY22 because the TPV is increasing for the business, which was estimated at $60 billion in 2021.
Razorpay Expenses
Razorpay initially spent Rs 525.4 crore in FY20, but operating expenditures increased by 60% to reach Rs 836.6 crore in FY21, while Razorpay's overall expenses were recorded at Rs 844 crore in FY21. The corporation spent Rs 480 crore on Razorpay, with the majority of that amount going toward payment gateway commissions. The employee perks were covered by Razorpay costs of Rs 213.3 crore.
This expenditure includes all staff salaries, PF, expenses, gratuities, and other perks. Only Rs 120.5 crore was spent on the same by Razorpay in FY20. Additional costs that Razorpay incurred were those for promotional initiatives, training, and hiring procedures, for which it paid Rs 18.3 crore and Rs 5.6 crore, respectively. The business, which had previously experienced three years of losses, became profitable in FY21 and achieved a net standalone profit of Rs 7 crore.
Investments
So far, Razorpay has received four significant investments. On June 10, 2022, Razorpay made its most recent investment in HostBooks. The Gurgaon-based fintech business acquired $3 million in capital for its Series A round, with Razorpay serving as the lead investor. In 2009, Biswajit Mishra and Kapil Rana launched HostBooks, which is today used as a cloud-based platform for small and medium-sized businesses to do accounting and compliance tasks (SMEs). This money will be used by HostBooks to expand their business and product line.
Prior to this, Razorpay made a round seed investment in NextPay, a fintech company that serves SMEs in the Philippines.
Challenges
Cybercrime emerged as another difficulty for Razorpay in addition to its other problems. The financial business located in Bengaluru, Razorpay, reported a loss of Rs 7.3 crore to the Southeast cybercrime police.
According to reports dated May 20, 2022, the cybercrime was committed over a three-month period, and the authorities are currently looking for the hacker. When the business failed to balance the proceeds of Rs 7,38,36,192 against 831 transactions on May 16, 2022, Abhishek Abhinav Anand, Razorpay's head of legal issues and law enforcement, filed a complaint.
Mohammed Zubair, a co-founder of Alt News, was detained on June 27, 2022, in reaction to a tweet he had sent in March 2018 that featured a photo of a sign for "Honeymoon Hotel" that had been changed. 
As the case developed, it was revealed that Alt News had only received funds through Razorpay from Indian banks and had not received funding from states such as Syria, Australia, Singapore, Pakistan, or the United Arab Emirates. Due to this, Razorpay had to halt all of its payments that guaranteed donations to Alt News. But when the problem was resolved, the reputable payment gateway service provider unlocked and resumed the merchant account.
Future Plans
Recently, Razorpay has been concentrating on gaining market share in India. The business intends to expand into South-East Asian markets as part of its future objectives. The corporation will focus primarily on Southeast Asian nations, using them as a springboard for future goals for worldwide development. In 2022, the team will also be looking to invest in and acquire businesses in the Fintech B2B SaaS sector.
In order to further develop its workforce and expand, Razorpay has also made known that it intends to hire up to 600 people. The neo banking platform Razorpay and its lending arm, Razorpay Capital, both want to expand their product offerings (an initiative to empower SMEs). On May 10, 2022, Razorpay founder Mathur stated that the firm is not looking to raise money in the next 12 to 18 months since he believes Razorpay is already well-capitalized. Mathur believes that increasing TPV will enable the business to increase its income.