Trends
Top 10 Best Unicorns in Bulgaria 2022.
Top 10 Best Unicorns in Bulgaria 2022.
The Bulgarian startup ecosystem is a local innovator leader, is rated 36 globally, and has lost ground since 2021. Additionally, Bulgaria is ranked sixth in Eastern Europe for unicorns and startups. Three cities in Bulgaria are among the top 1,000, with Sofia coming in at number 123 worldwide. Varna comes in at 644, and Plovdiv comes in at 1070, after Sofia.
Startups in the fields of energy and the environment, software and data, and marketing and sales might consider locating in Bulgaria. There are 109 Energy & Environment startups in Bulgaria, 38 Software and Data companies in Bulgaria, and 29 Marketing & Sales startups in Bulgaria, which are among the most popular industries in the nation.
Bulgaria is represented by a sample of 268 businesses, seven accelerators, 35 coworking spaces, 13 organizations, and one leader on the StartupBlink Global Startup Ecosystem Map.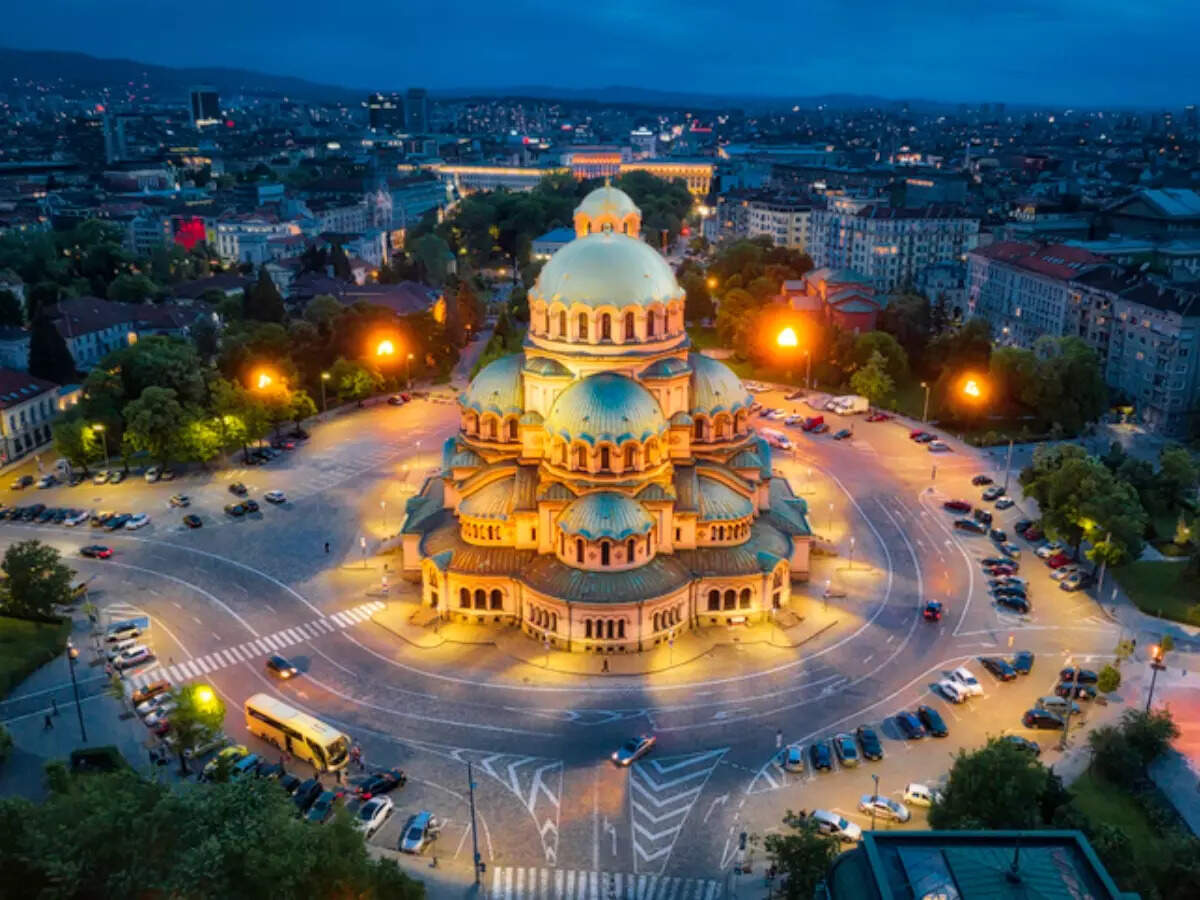 Despite having a history of success in the IT industry, Bulgaria did not have a business environment until a decade ago. But ever since, the nation has been steadily moving toward being an important centre for innovation rather than just an outsourcing location. Over 400 companies, 15 venture capital and growth equity firms, and an expanding number of accelerators, supporting organizations, and coworking spaces can be found in the country of Southeast Europe today. A growing number of entrepreneurs who started their businesses here have now raised Series A or even later stages.
As of 2021, local entrepreneurs have access to nearly €200 million in Venture capital. While the average number in Europe is 39 percent, 42 percent of poll respondents in 2018 said they could see themselves beginning their firm. These figures demonstrate that Bulgarians are highly enterprising and risk-taking.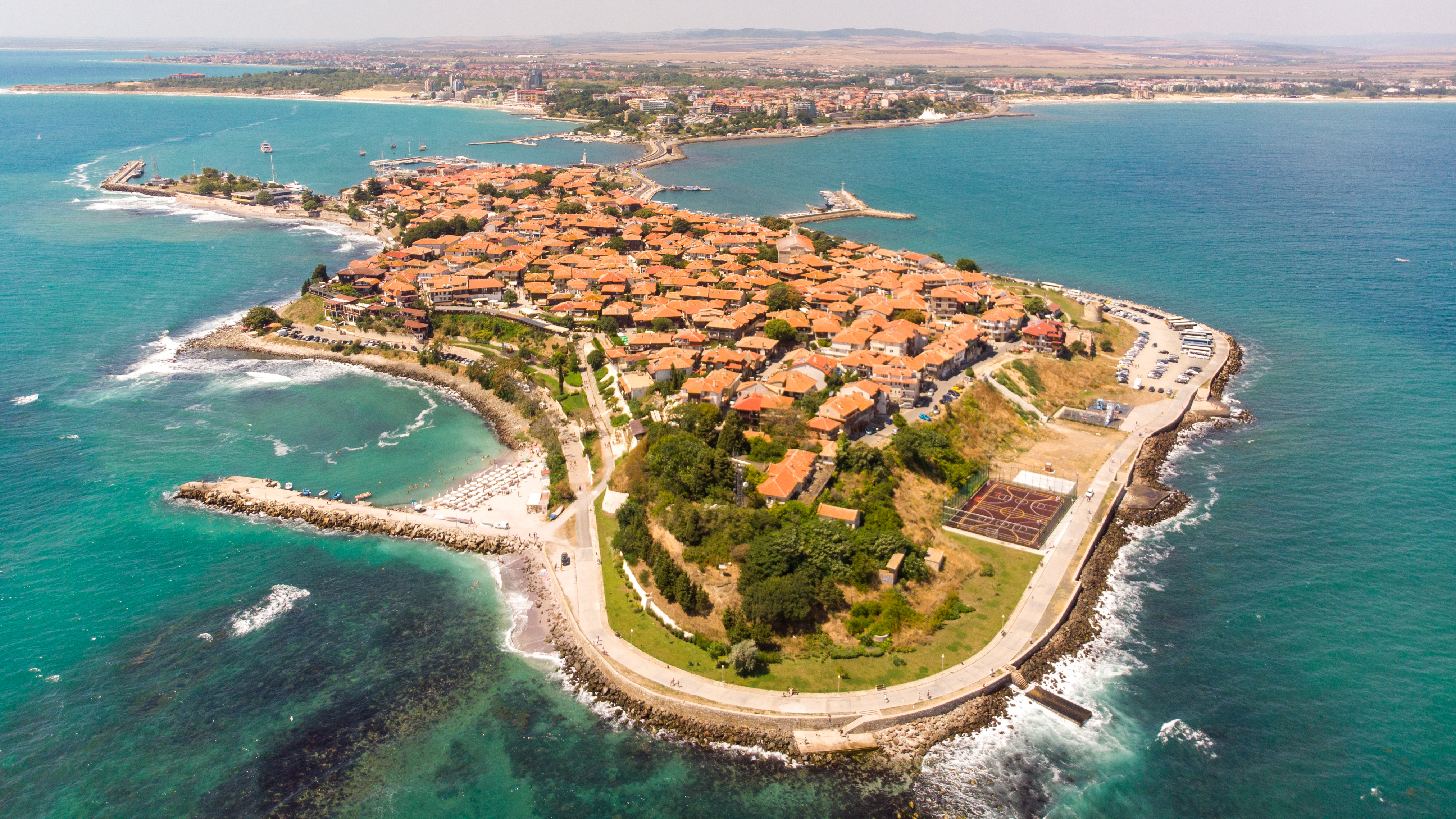 Knowing the state of the ICT sector in Bulgaria is crucial given that it is currently one of the leading sectors for economic growth. The majority of women working in the digital industry are generally found in Eastern European nations, and Bulgaria is showing signs of improvement as well—it currently leads the EU in this regard.
In Bulgaria, there are around 27.7% more women working in the ICT sector than there are on average in the EU (16%). Germany, for instance, is far behind with a 16.6% rate despite having one of the EU's biggest economies. Many women are recognized as leaders in the digital sector in Bulgaria, and their participation and contribution to growth serve as a beautiful example and a model for other countries to follow.
Bulgaria has developed into one of the top rising economies in the world in terms of entrepreneurship and business. Hundreds of new businesses have been formed there in recent years, and many are succeeding spectacularly.
1. Nasekomo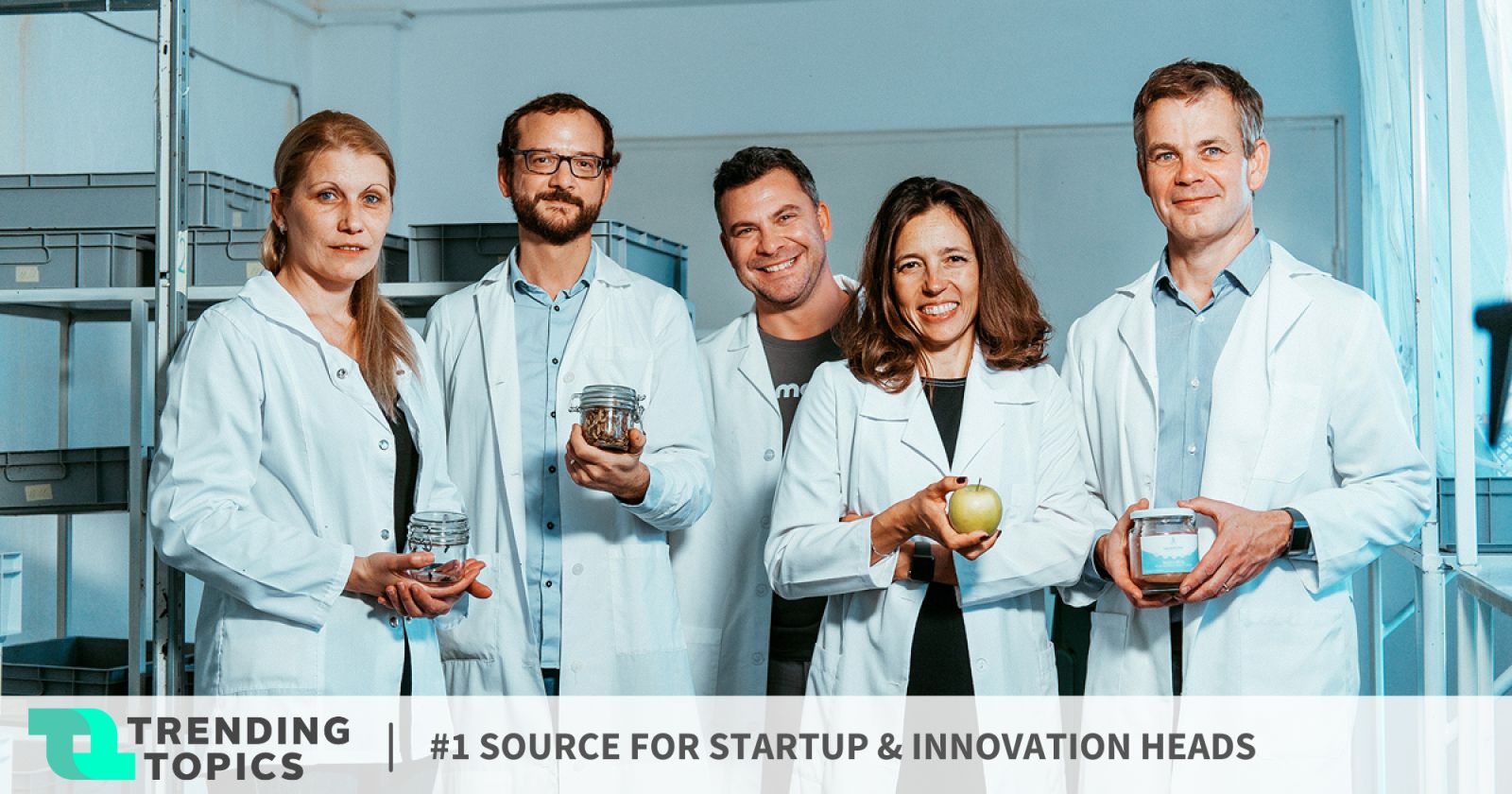 Nasekomo is altering the human food chain by using bio-converting insects to create animal feeds out of organic waste. Their R&D department works so hard both independently and in partnership with top academic institutions and corporate partners to enhance the insect industry and Nasekomo's position within it. It already has a number of innovations on the route to patent protection because of its current emphasis on genetics and automation. It has access to a continuous supply of materials and a consistent sales pipeline thanks to our long-term connections with enterprises all along our value chain, including our technological and other partners.
By fusing knowledge of insect breeding with the ongoing development of unique technologies, it seeks to become the leading player in the insect market and offer our customers high-value goods. Our fully automated system, which was entirely developed in-house, is scalable and incredibly economical.
2. Software Group
A worldwide technology company called Software Group focuses on providing solutions for financial integration and digital banking. A multinational technology company called Software Group specializes in digitalization and integrating solutions for businesses that offer financial services. It supports financial service companies in successfully undergoing the digital transformation process in order to increase their reach and boost operational effectiveness. It creates a world economy that includes everyone because they are passionate about financial inclusion and have a social purpose hardcoded in our DNA.
The company bases everything it does on innovation. The relentless pursuit of innovation motivates them, gets them out of bed in the morning, what they enjoy about their jobs, and why they are here.
It has the ability to identify global trends rapidly thanks to our extensive experience, and we can create cutting-edge solutions using local expertise and resources. We have completed over 500 projects, assisting clients in determining the best course of action for their company. We add value that enables you to grow, scale, and optimize.
The organization excels at:
Providing customers with a broader viewpoint thanks to our experience across the globe.

Promote digitalization and aid in the advancement of financial service providers

Promote efficiency and reach

Provide global knowledge complemented by local resources and learnings.

Lead the sector with our combined expertise

Assure a rapid time to value.

Deliver.
3. Transmetrics
Transmetrics employs artificial intelligence and predictive analytics to enhance asset management and logistics planning. In 2012, while attending a transport conference, the concept for Transmetrics was developed. The founders at the time were advisors for some of the biggest businesses in the transportation sector. They noticed an apparent problem with poor capacity utilization in the majority of these businesses, but no one was eager to take on the challenge.
 The founders tested a concept version of the proposed solution during one of the consulting engagements, and it was evident right away that this was a success. Since 2013, Transmetrics has expanded from a team of four co-founders to more than 35 highly talented personnel, and the group currently collaborates with prominent cargo and logistics firms.
4. Phyre
With the wallet-replacement app Phyre, you may use your loyalty cards at any contactless POS or online, send and receive money, and purchase foreign currencies from your phone. In 2015, Phyre was first conceptualized. A commonplace everyday occurrence involving a lost wallet and a cash shortage crystallized over time, and the company decided to convert all of our physical cards into virtual ones to free up space in our pockets (or, better yet, get rid of them altogether).‍
2018 saw the completion of the current version you are using, following a great deal of effort, energy, modest setbacks, significant successes, and valuable lessons learned along the road. This was the turning point where our smartphones surpassed wallets in functionality.
 Tens of thousands of individuals are already actively using Phyre as of the beginning of 2019, and we work hard to be adaptable and expand the service in accordance with your financial requirements.
5. A4Everyone
A4Everyone offers low-cost analytical solutions to help small and medium-sized businesses operate more effectively. At A4E, they think that enhancing your data's worth is simple and that using computer power to grow your business should only take a few mouse clicks. They have a thorough understanding of the science behind analytics. After years of experience, they have come to the conclusion that offering an accessible, affordable numerical model is not only feasible but also the direction this sector will take.
Our vertically specialized and highly adjustable analytical apps are used by everyone from coffee shops to restaurants to wholesalers, and they continue to expand in both quality and variety.
Our on-demand analytical architecture ensures flexible and inexpensive pricing structures, hassle-free usage, and continuous service enhancement. You can give your solution a free trial and watch how your business develops.
6. Metrilo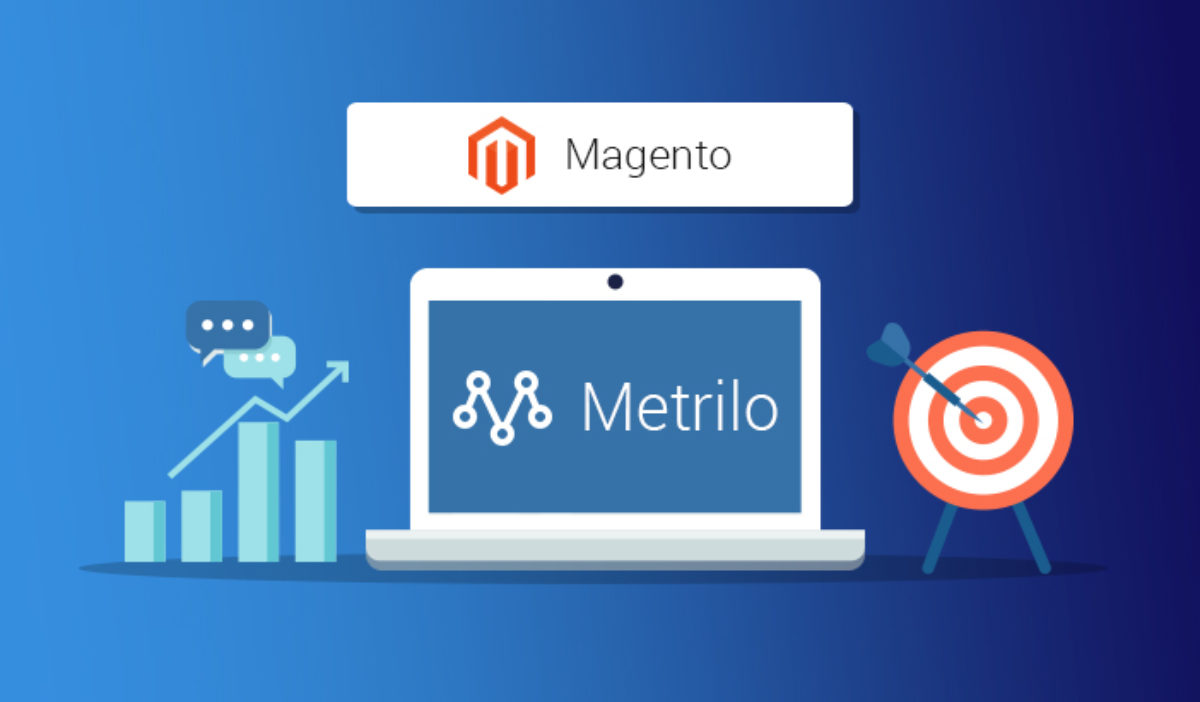 Analytics of client behaviour and clever marketing is beneficial for online companies. Metrilo gives innovative product companies the resources they need to expand and seize market share from established companies in their domains. Our software helps digitally native brands develop profitably, and our experience comes from regularly working with successful entrepreneurs and innovators.
Metrilo is more than just a tool for passive reporting; it inundates you with dry data. The intelligent Assistant serves as an extra worker who reads the data and makes recommendations. It is designed to showcase and offers suggestions for how to exploit this information. An invaluable ally and time saver for your eCommerce company!
7. EnduroSat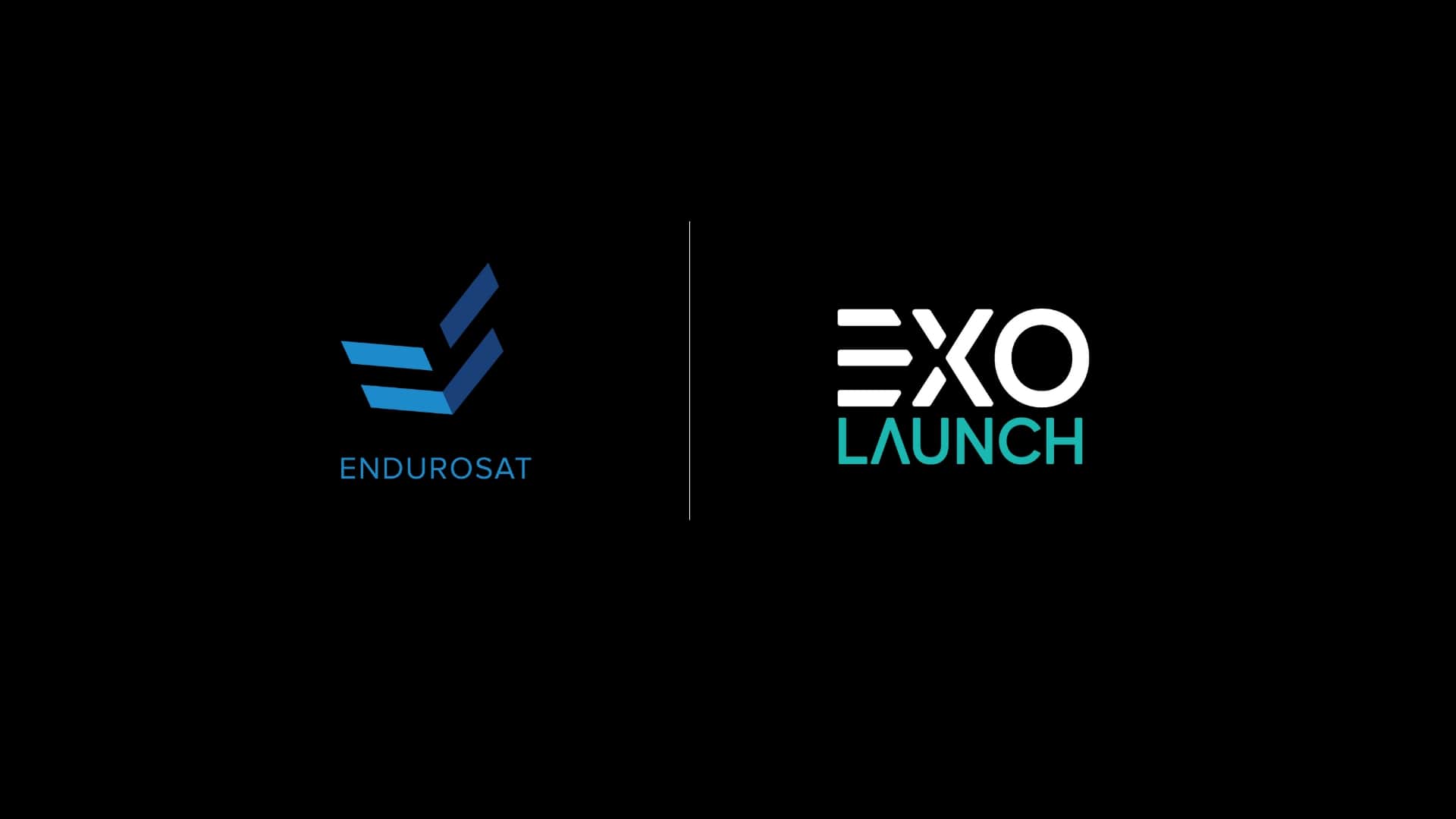 A business called EnduroSat specializes in designing and building spacecraft for commercial and space planetary exploration. We have an unmatched opportunity in the area to overcome our differences and succeed. It cultivates humility in us and broadens our worldview. It is considered fortunate to work for a company that encourages great space engineers, scientists, and business people to explore new territory daily.
They prefer to think that humans produce some magic since Arthur C. Clarke famously said, "Any sufficiently advanced is distinguishable from magic." EnduroSat strives to make space more accessible to you. I'm hoping that all of our hard work, creativity, and perseverance will motivate you to discover the last frontier!
EnduroSat's goal is to simplify the complicated satellite industry so that users may instantly access and deal with space data from thousands of orbiting sensors. All thanks to cutting-edge satellite technology and excellent engineering staff.
8. Vayant Travel Technologies
The international travel sector can use the airfare search services provided by Vayant. Teams responsible for airline revenue management need accurate, tried-and-true forecasting and optimization as markets become more complicated, competition more fierce, and the nature of the market less predictable. PROS enables revenue top management to swiftly drill down to the appropriate facts and make wise decisions to drive revenue by utilizing cutting-edge AI, intuitive processes, and a market-tested variable pricing engine.
Teams in charge of revenue management must figure out how to deal with market unpredictability while creating the best plans for boosting sales as passenger demand increases. Airlines require a unique and potent set of skills to allow revenue top managers to effectively manage networks, capacity, and availability while addressing extreme disruption.
With the help of cutting-edge willingness-to-pay optimization techniques, tried-and-true forecasting methodologies, and best-in-class processes, RM teams may increase productivity while maximizing revenue in all of the marketplaces in which they compete.
Your airline can be confident in its ability to weather unpredictability, develop revenue-optimal fare plans, and rely on real-time accessibility across all of your channels because it is supported by proven, industry-tested forecasting and optimization.
Use a forecasting approach at the industry's forefront to boost forecast accuracy. This methodology quickly picks up on changes in the environment and adapts.

Flexible and thorough network optimization designed for network-based and segment-based models.

Productivity-boosting workflows lets analysts focus on the data that matters to them the most and make swift business choices.

Apply techniques with assurance and handle availability demands in real-time across all platforms for your airline.
9. DRONAMICS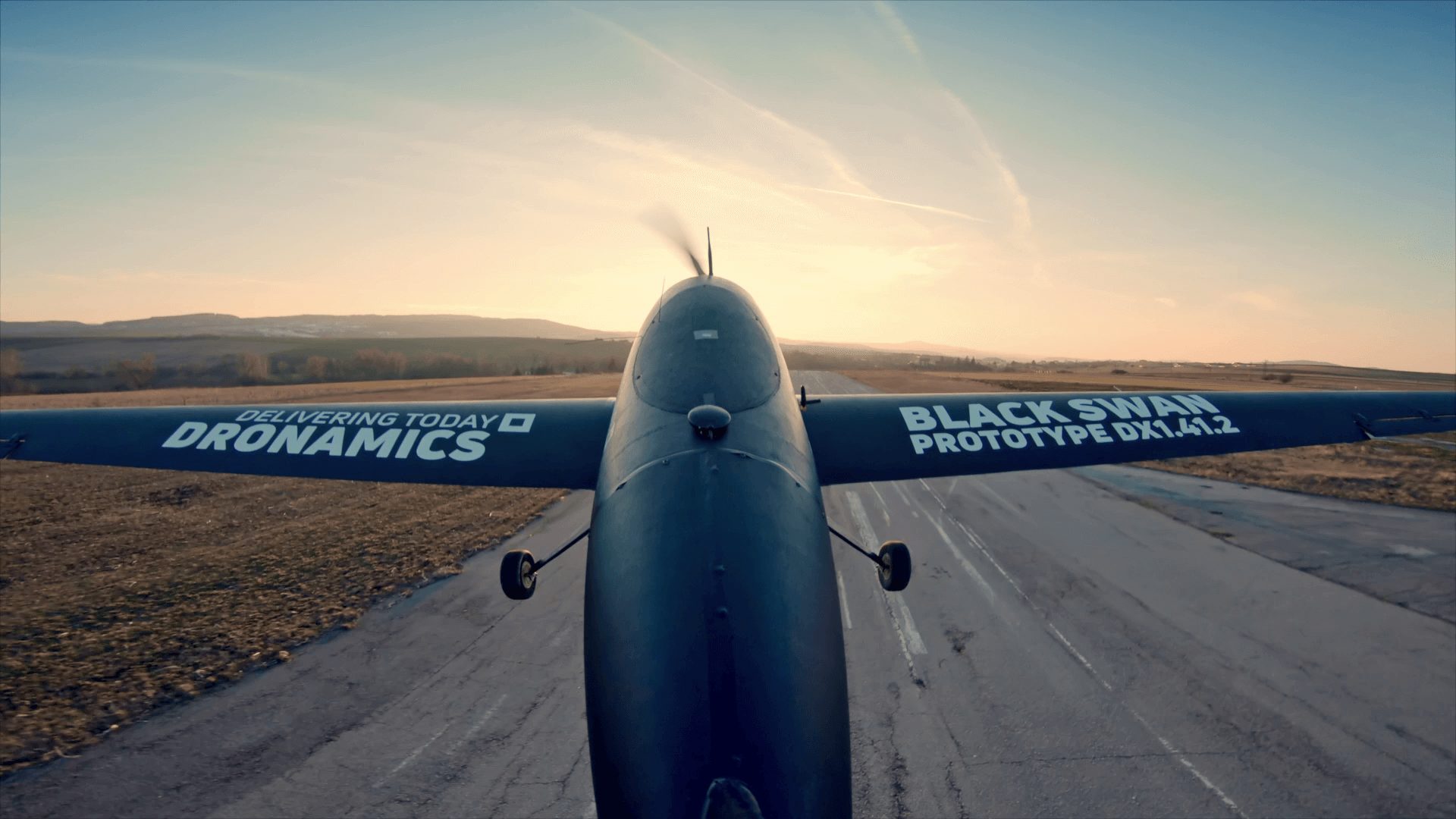 A firm called DRONAMICS develops unmanned aircraft technologies for the transportation of commercial and specialized freight. It fits nicely with DRONAMICS's objective to democratize airfreight and reduce shipping costs worldwide. To do this, we are creating a brand-new class of small, unmanned, very fuel-efficient freight aircraft. At a charge that is at least 50% less than that of conventional aeroplanes, it can transport 350 KG for 2,500 kilometres. It can be controlled and monitored remotely via satellite, and the entire system is less expensive than a sports automobile.
 It didn't seem possible at first, but we kept showing that it was, which is why we named it "The Black Swan." It can land on short and unpaved runways, allowing on-demand point-to-point flights and speedy same-day delivery even to remote locations that would otherwise take days to reach over ground or sea.
​They are starting with the domestic air networks in Europe and beyond with fleets of the Black Swan, taking benefit of the multitude of small airfields that are often unused, training local personnel as drone and logistics operators and managers, and partnering with the local industry to provide a valuable lifeline of getting goods in and out of trim, remote, mountainous and/or island communities in hours at a cost that is often below even road transportation.
10. Enhancv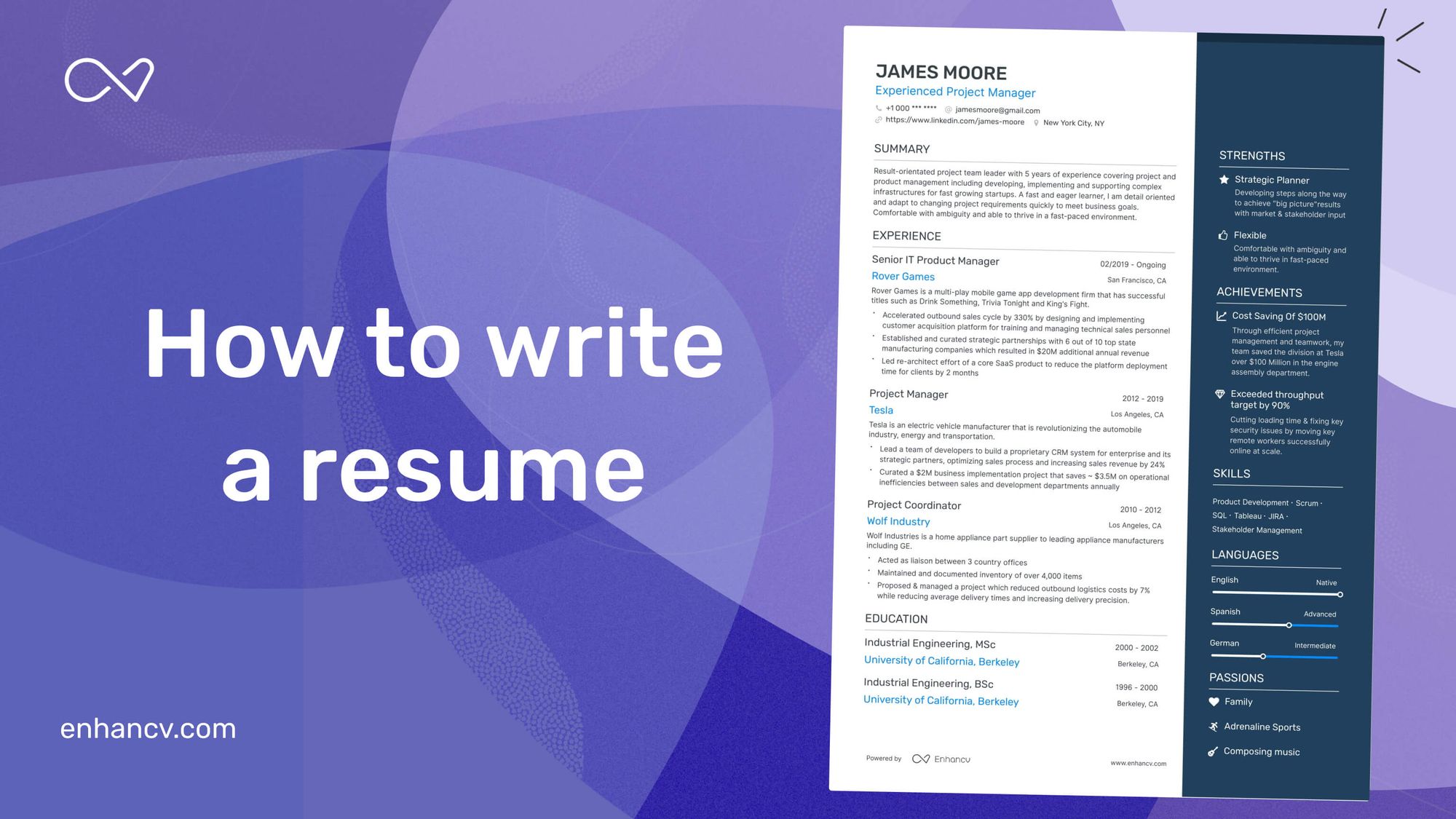 On the website Enhancv, you can make your own résumé. It created the best resume builder in the world. Our tool assists users in emphasizing their accomplishments, attitude, and personality so they can confidently convey their narratives. Three buddies started a business in Bulgaria in 2014. A platform that offers a straightforward and enjoyable experience was released before the end of 2015, and the first employee was recruited.
The cover letter function is introduced, the Sofia team relocates to a hip new office, and Enhancv is featured in publications like Fast Company and Glassdoor. The business bids farewell to a founder as well as several outstanding staff members. Enhancv is covered in Business Insider, and more distant, Enhancers are embracing the movement as Joey's Dating CV becomes viral on Bored Panda. Launched are some fantastic new features, including Ask for Feedback, Invite Friends, and the Content Analyzer. Marissa Mayer's CV breaks up the Internet. The group expands to 14 members after hiring the first remote worker.
 Over the past three decades, Bulgaria has seen a considerable transition. It has transformed from a highly planned, controlled economy to an open, market-based economy with an upper middle class that is firmly rooted in the European Union (EU). During its initial transition to a market economy, the nation had a decade of weak economic growth, high debt levels, and savings losses.
But the implementation of structural reforms, which began in the late 1990s, the creation of the monetary authority, and hopes for EU membership sparked a decade of rapid economic growth and raised living standards. However, some of the achievements made during the high-growth period were undone by lingering concerns from that early period, the world economic crisis of 2008, and the pandemic-induced catastrophe in 2020.
Bulgaria faces long-term structural issues, including negative population trends and institutional and governance flaws. Inadequate public service delivery has been mirrored by institutional deficiencies, preventing the expansion of the private sector and harming inclusive growth and economic success.
High rates of opportunity disparity restrict access to essential public services, limiting people's capacity to overcome poverty and resulting in chronically high-income inequality. Inadequacies in the social security system's targeting, accessibility, and generosity contribute to poverty and inequality by restricting its effectiveness as a redistributive tool.
Growth is anticipated to slow in 2022, remaining marginally above pre-pandemic averages: A comeback in fixed investment will be more than offset by weaker household expenditure growth brought on by a significant base effect and extraordinarily high inflation. The prognosis is bleak due to uncertainty surrounding the nation's energy supply, political unrest, and the likelihood of slow public and EU funding absorption.
In 2022, the economy will grow by 2.6 percent, which is 0.1 percentage points less than what the Focus Economics panellists predicted last month, and by 3.2 percent in 2023.
In Q1 2022, annual growth slowed down compared to Q4 2021, a flash estimate shows. Despite absurdly high energy and food costs, private consumption growth slowed, and this trend was further exacerbated by poor export growth. Change is probably going to continue to decline in Q2 to pre-pandemic levels.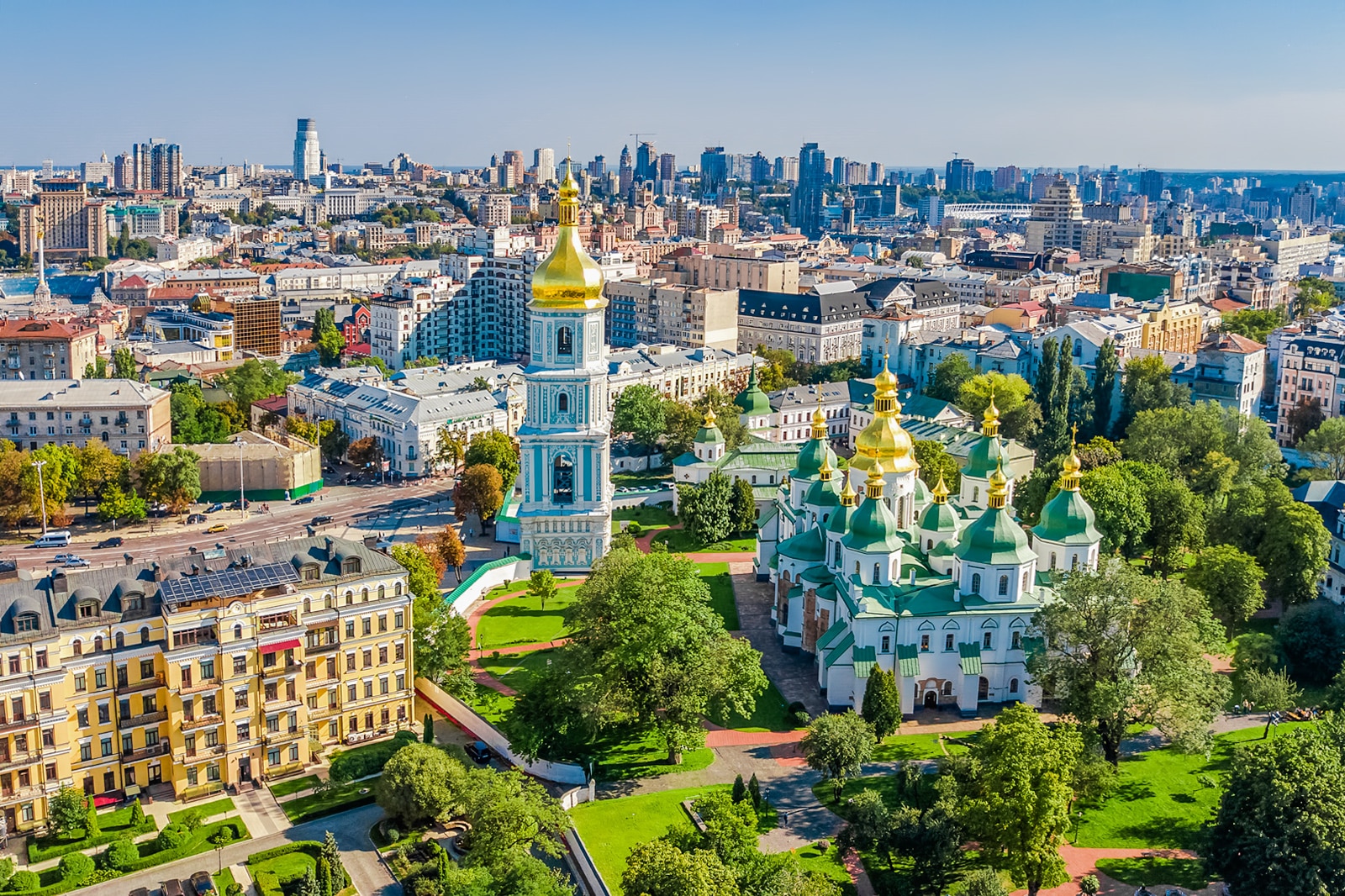 Inflation reached a nearly 14-year high in April, and the energy crisis is getting worse. Because of this, businesses and customers became more pessimistic in April and May, with consumer sentiment falling to its lowest point since December 2020 in May.
Nevertheless, on May 18, the government authorized a crisis-relief package for households totalling LV 2.0 billion (about EUR 1.0 billion). The new policies, which will go into effect in July, include a 20.0 percent increase in pensions, fuel discounts, and tax breaks for bread and electricity, among other things.
Edited by Prakriti Arora