Trends
Top 10 Best Online Doctor Consultation Apps in India 2022
The doctors play an essential role in dealing with the current COVID-19 pandemic. Due to the Coronavirus, it isn't as easy to consult a doctor as it used to be. Thanks to healthcare startups, the gap between doctors, patients, and hospitals is shrinking. Healthcare has significantly benefited from the rise of technology, and it is also possible to get an appointment if you feel too ill to leave the house.
To make doctor consultation more convenient and easy, there are some of the best apps for online doctor consultations.
Apps like these have made communication between doctors and patients more manageable. Minor emergencies, first aid, etc., are made possible by these apps for online doctor consultations. The company offers services like appointment booking, selling medicine online, and operating a commercialized division as part of the venture. Startups in healthcare are improving patients' treatment and doctors' skills.
Top 10 Best Online Doctor Consultation Apps in India 2022
1. Practo
Shashank and Abhinav Lal founded Practo in 2007 as a health-tech startup in Bangalore. It has extended to Singapore, Indonesia, the Philippines, and Brazil, and it is one of the best online consultation apps. The company is an online health service that helps patients book appointments with doctors and a software platform for the storage of patient health records. The startup takes pride in being one of the best healthcare enterprises in India.
Additionally, it helps patients make informed decisions regarding their health care by connecting them with any doctor in India. Each year, Practo connects 25 million patients with over 1 lac doctor profiles from across India and Singapore. In addition to its online medicine delivery service, Practo also provides an app that detects and delivers medicine based on a picture of the prescription.
Online appointment scheduling, consultations, health records, insurance, and ordering medicines have become part of the service.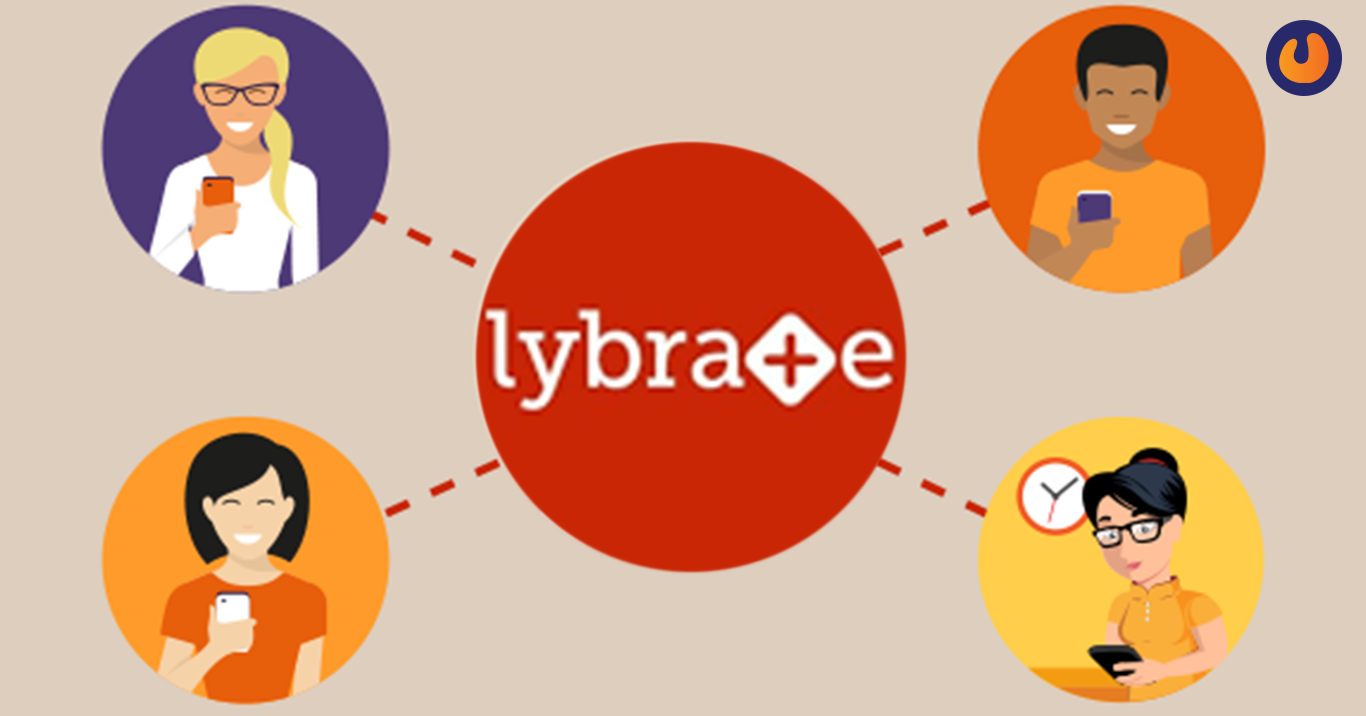 2. Lybrate
A Delhi-based startup helps patients connect with doctors by finding those near them and connecting directly. The Lybrate app allows you to communicate with your doctor via video call, and you can also book an appointment through the app. Over 1,50,000 professionals are available to support you through Lybrate.
Ratan Tata invests in several startups and has vast experience setting up and expanding small businesses. Lybrate lab+ is a service that lets patients submit samples online and receive results from the lab at home.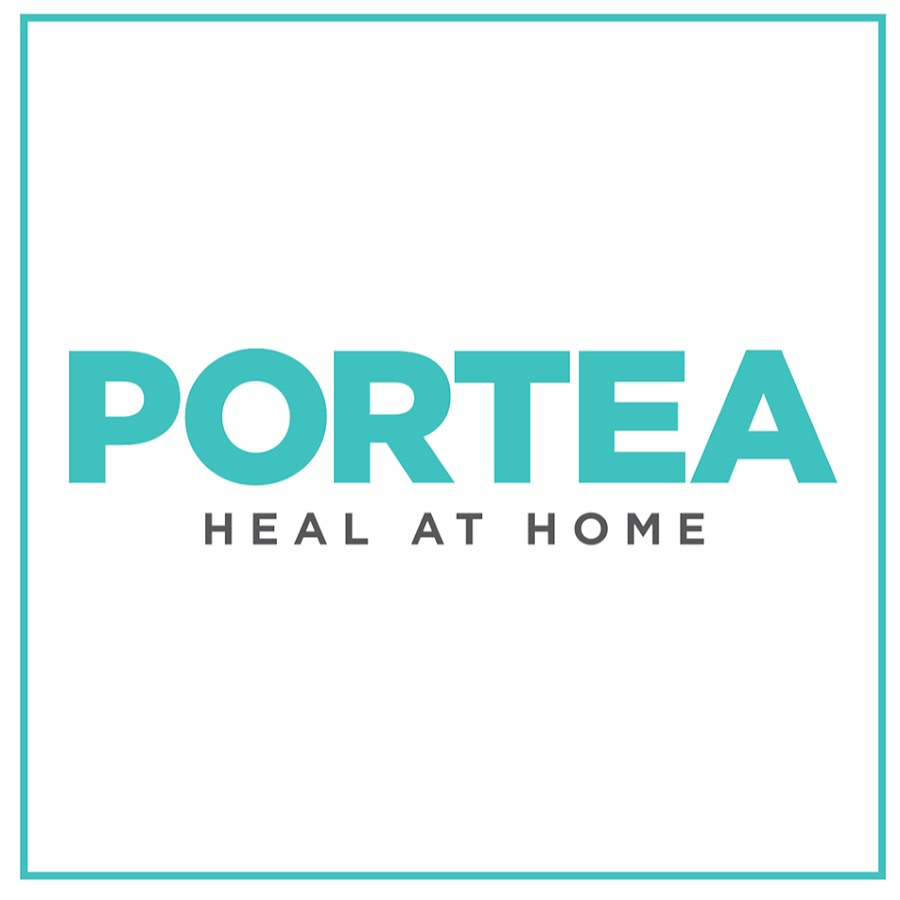 3. Portea
Online medical consultation app Portea, based in Bengaluru, enables doctors, nurses, and physiotherapists to come to the patient's house. The app also provides lab tests at home and medical equipment rental services. Currently, India has 21 cities where it is available. Doctors and medical professionals can monitor patients who cannot travel to hospitals. Smartphones are used to upload patient data to an EMR platform that utilizes predictive analytics to understand health trends.
4. Docttocare
The Docttocare app was launched in 2018 at NASSCOM Bangalore and is one of India's best online doctor consultation apps. DoctorToCare helps users in non-metropolitan areas find doctors and hospitals in major cities and book an appointment with them.
In addition to helping users find the suitable doctors/hospitals, the Docttocare app allows them to schedule appointments on their preferred dates. Users can instantly book an ambulance, check blood group availability with the hospital, compare search results, evaluate health records, and share them with their physicians.
5. Doctalk
Akshat Goenka and Vamsee Chamakura founded Doctalk in 2016 as a healthcare software application based in Mumbai. By enabling users to communicate over the app with their doctors, Doctalk provides them with a platform to get solutions. In this way, medical reports and files can be saved securely in the cloud, accessible from anywhere.
Consultations with a doctor are made more accessible with Doctalk. A patient will subscribe to a doctor and share files and past prescriptions to ensure the doctor can quickly access the patient's data after their consultation.
This application does not connect patients with new doctors; instead, it streamlines the process after a consultation. Patients can also upload and share any reports they have with their doctors. Mumbai and Hyderabad are home to doctors across specialities.

6. EUOR Health
EUOR Health was founded by Chandrima Mukherjee and Sudip Mukherjee in 2013 and is based in Kolkata. EUOR stands for 'Everything U Obviously Require'. The EUOR Health Marketplace is an online device for finding, identifying, booking, and purchasing healthcare services all in one place. Users can find, identify, book, and buy their healthcare services with just one click or by giving a single call.
As an international healthcare company, they provide diagnostics, physician appointments, hospital admission, pathology, instant doctor's consultation, preventive health care, rehabilitation, and second opinions. EUOR Health gives customers a unique Health Account no. that they can use to get insurance, accident insurance, home health care, and many other services/ products.
edited and proofread by nikita sharma

7. Murgency
It connects people in need of emergency responses with qualified medical, safety, rescue, and assistance professionals via an online doctor consultation app. The mobile app allows users to request medical help with just one tap.
More than 3,00,000 patients have used the app for emergencies, helping them during their most critical hours. Providing emergency medical services in Mumbai, Bihar, Punjab, Rajasthan, and Kerala, it consists of 1298 ambulances. Insufficient funding forced the company to close.
8. Apollo 24|7
Apollo 24-7 is the largest multi-channel digital healthcare platform in India to break down constraints in the healthcare industry. A comprehensive research program, affordable costs, and analytic excellence are combined with advanced technology to make healthcare affordable for everyone.
Apollo 24×7 allows you to perform different medical procedures at home via a single online platform that includes online pharmacies, online consultations with doctors, and diagnostic laboratory tests. You can also access a secured digital vault where you can upload all your medical records and receive expert help with chronic conditions and COVID-care.
By choosing Apollo 24/7, you make the right decision for your health. Listed below are some reasons why you can trust them:
Providing healthcare services for 36 years

Doctors are available 24×7

Each year, more than 3.5 million diagnostic tests are performed

The number of collection centres and laboratories exceeds 700

Diagnostic solutions of high quality and affordability 

Test results delivered quickly and accurately

Under one roof, many medical specialities

Prescriptions can be filled online at any time, anywhere

With ease, you can order medicines and book tests online

Digitised health queries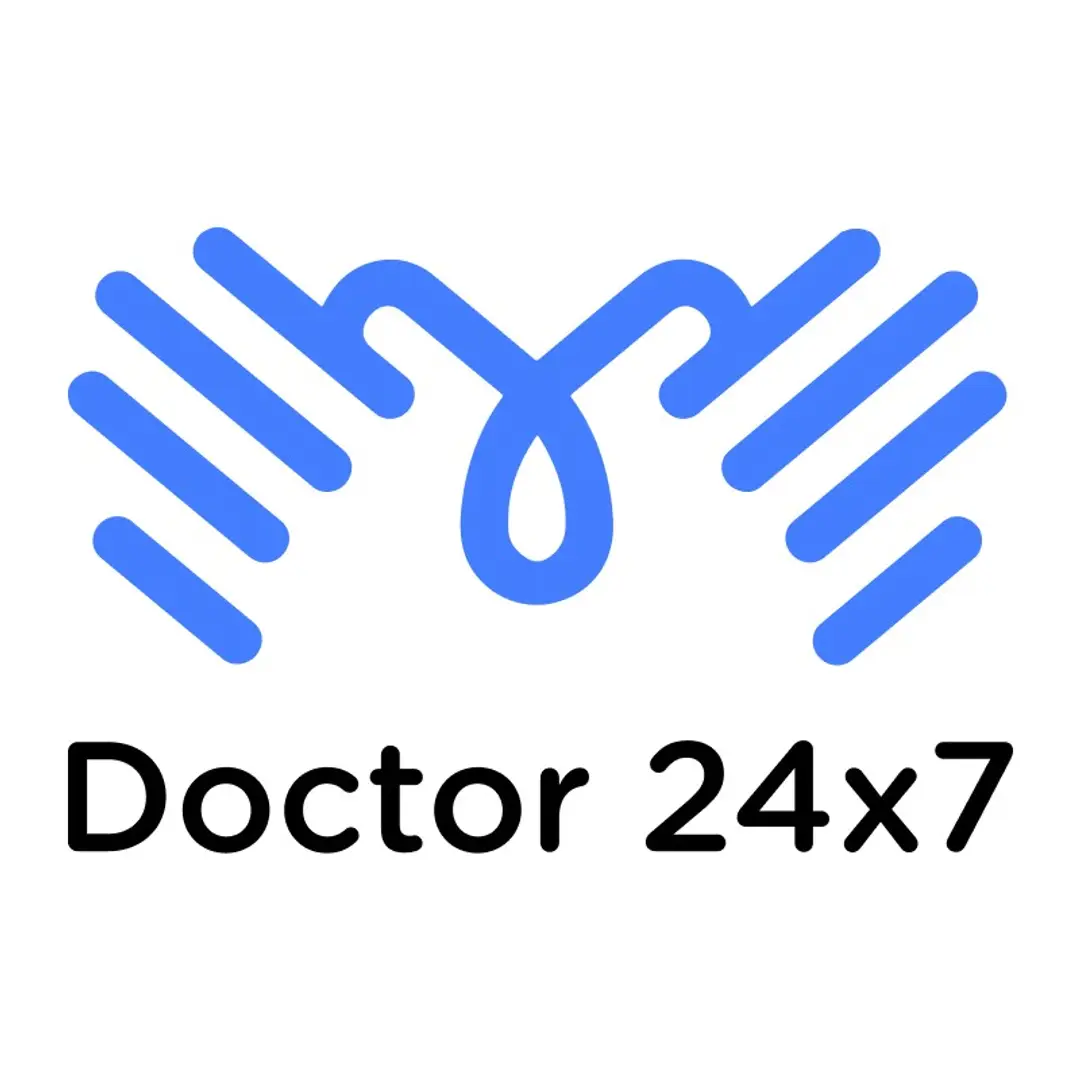 9. Doctor 24×7
Using Doctor 24×7, patients can tel consult with their doctors and receive a diagnosis along with a free follow-up within three days of their consultation. The app has treated more than 5 lakh patients, and doctors support 24×7.
Patients who download the app are entitled to a free consultation. When you call the doctor, you can expect to pay between *100 and *600 for a consultation.
10. Tata Health
Among the services offered by Tata Health are online consultations, booking appointments, ordering lab tests, and delivering medicines. Furthermore, users can store medical records online using the Health Locker tool.
Patients can also read health articles on the app to learn how to live a healthier life. On the app, patients can also read health articles to learn how to live a healthier lifestyle.
What is an online doctor consultation?
Any patient can consult with a doctor online using a video call software or application to conduct a virtual consultation. In modern times, it is preferred as it is convenient, fast, and offers the possibility for patients to choose from a wide variety of doctors and specialists. We have teams of the best and most qualified in-house medical experts throughout Bloom Hospitals on hand to serve you and your child 24 hours a day. Online medical consultations are the responsibility of the physicians.
I briefly mention Web-based remote medical discussions (consumer-provider) in this article. Many people are turning to online web portals for online consultations since broadband, and video conferencing have become widespread. These technological innovations have numerous advantages for both the patient and the doctor, including cost savings, enhanced privacy and communication, comfort and accessibility.
It is intended for patients from various parts of a country or several nations with different medical needs. Any specialist or general duty doctor available on the Internet can be assigned to or picked by patients. Their past experiences or geographical proximity are not restricted to a particular provider.
Benefits of Online Medical Consultation
The COVID-19 pandemic has led to an increase in online medical services worldwide. Anxiety can arise from finding out that you have a health problem that needs medical treatment. Nowadays, seeing a doctor online for periodic consultation is an excellent alternative to visiting the doctor and sharing your symptoms. Online medical consultations offer many benefits over in-person consultations. Here are some of them:
Online consultations are the most suitable way to get instant medical advice when someone suddenly becomes ill and needs medical assistance. Online doctor consultations are available for urgent or emergency health issues but may not be suitable for critical emergencies. Access to medical aid is one of the easiest and safest methods. You are in control of your health.
If the patient had a physical consultation in the past, they could get a second opinion. In addition, if you're satisfied with your first doctor's advice, you may want to seek a second opinion to be safe. When you have serious health issues, the best person to consult isn't necessarily the closest.
Specialists are also more accessible with virtual medical care. It is unnecessary for the patient to travel a long distance or spend a great deal of time seeing a specialist at each appointment. It is now possible to leverage the expertise of specialists who are located far away through online consultations.
Online doctor consultations require a high level of privacy. Patients who have never met the doctor can get professional advice. Patients who have never met the doctor can get professional advice. The convenience of booking an appointment from anywhere and anytime is another benefit of online consultations.
You can consult a doctor online 24 hours a day, seven days a week. When you feel unwell, you can contact the doctor at any time. You do not have to wait hours or days for the consultation. Call the doctor and rest at home. There are no waiting lines for appointments. Online medical consultation has the advantage of allowing you to consult a doctor from the comfort of your own home.
Cost-effective and time-saving
Many time and money can be saved by using online medical care. If you need regular doctor visits, online medical care is highly cost-effective. Online consultations ' significant benefits are savings on visiting costs, travel costs, and time. Upon entering the clinic, patients can get consultations, second opinions, and advice from the doctors. The easiest way to arrange your visit is during a break, before or after work. Taking advantage of an online consultation might be your best option if you are too busy to visit a doctor.
No need to save all the medical reports
The information about your medical history is stored online, and you can access it in the future without repeating the same questions. Patients can manage their data much more quickly. Online platforms that offer online doctor consultations maintain a high level of trust. Upon completing an online consultation, your medical history and records will be archived online to be viewed at any time. With e-prescriptions and investigation reports available at home, one can easily access both.
Fewer chances of catching a new illness
Despite the best efforts of all, it is always possible for one patient to catch an illness from another, especially in crowded hospitals. Keeping at home means avoiding the risk of exposure while getting the care you need.
You have access to premium health care no matter where you are, whether you're travelling or at home. Specialists are available online for consultation with anyone facing a health issue other than an emergency.
India's future in the field of telemedicine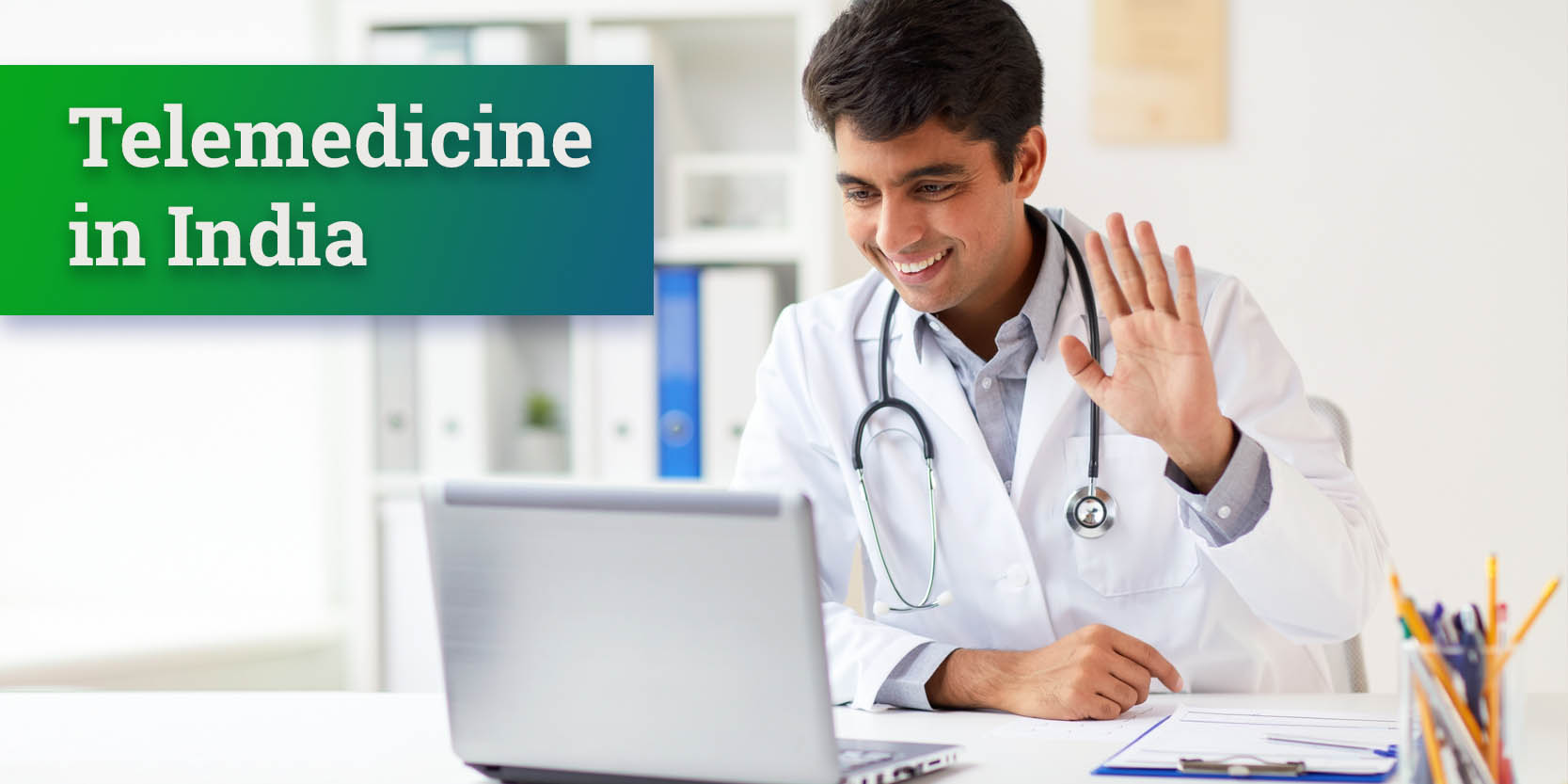 Around the world, countries are developing regulatory frameworks for telemedicine services in response to the industry's growing popularity. Even though India ranks among the top 10 countries in telemedicine marketing, adopting a regulatory framework will help the segment proliferate.
Tattvan Mishra, CEO of Tattvan E-Clinics, has stated that the telemedicine sector has grown considerably in India. Still, there were not enough guidelines and regulations to speed things up. I expect the private sector to invest heavily in telemedicine in the coming years. Telemedicine has a bright future and is likely to develop into a multibillion-dollar business within three to five years."
Indians have been able to obtain healthcare through online consultation platforms during lockdown times. In a press statement, CEO Saurabh Arora said that "containing the spread of the virus is of paramount importance.". A platform like ours can assist in sharing the burden of healthcare around this time. Doctors can be consulted across specialities on Lybrate and through other media, letting hospitals focus on more severe cases".
Other segments of the health-tech sector, such as online pharmacies, medical devices, and medical technology, have also called for increased regulatory clarity so startups can focus on the model rather than tweak their businesses. Similarly to the fintech sector in India, which got a boost after demonetization in 2016, the COVID 19 crisis could bring clarity and growth to the online consultation market.
Market Growth Of Online Doctor Consultations During Pandemic
In the era of everything available at the click of a button, even specialist doctors can be done online in the era of instant gratification. India has become a favoured country for online doctor consultations and offers telemedicine, telehealth, and digital health care services. A survey conducted by Accenture in 2017 found more than 70% of consumers are interested in experiencing health care services virtually, although only 20% have done so already.
Since the industry is currently growing, many startups are striving to succeed. Technological advances are helping the healthcare industry to meet people's needs while consumer expectations for a convenient healthcare system are evolving. With a CAGR of 31%, the telemedicine market in India is projected to reach $5.4 Billion by 2025.
Medical community members can share specialized knowledge online through advanced networks, reviews, and even emergency medical consultations during crises, among other things. Amid the COVID-19 pandemic, Practo reports that online doctor consultations have grown 500% since March 2020.
India's Telemedicine Industry
By 2025, more than $5.4 billion is expected to generate the Telemedicine Industry. The top telemedicine startups in India include Practo, DocPrime, mFine, CallHealth, and Lybrate. As citizens cannot consult with the doctors physically due to the COVID 19 outbreak, traditional health care has faced many challenges.
Because of this situation, the government has altered its regulations on telemedicine, allowing it to be delivered by video, audio, or text. 
These startups will address Coronavirus issues via telemedicine while also improving rural healthcare access. Online consultations with doctors through innovative technologies are enhancing accessibility and reducing hospital burdens.
Rural areas will benefit from telemedicine because it will eliminate many infrastructural challenges, such as long consultation times. Government doctors serve 1,139 people in India, as recommended by the World Health Organization (WHO).
According to a report, in India, there is a shortage of 600 thousand doctors and 2 million nurses. Face-to-face consultations between doctors and patients are limited as a result. Second, India lacks hospital beds, making hospitalization difficult, and there needs to be better infrastructure and facilities. However, online consultations are helping to mitigate the problems facing the healthcare sector.
Online consultations in India are on the rise.
During the COVID-19 pandemic, online consultation has become popular in India due to the ease and safety of contacting doctors via phone, video, or chat. Telemedicine services are available during the lockdown, according to the health ministry. Over the years, online consultation apps and medicine delivery services have become more popular.
As a result of the pandemic, more people seek help from certified physicians rather than self-medicating. Many specialities like Gynecology and Dermatology are well known for online consultations, while ENT, ophthalmology, gastroenterology, and paediatrics are also well known.
In addition to metropolitan cities like Hoshiarpur, Karnal, and Durgapur, telemedicine is steadily growing in smaller towns like those. Since lockdown, states with low doctor-to-patient ratios are requesting consultations on mFine, an online doctor consultation platform. Added users in states such as Bihar, West Bengal, Jharkhand, and Uttar Pradesh, which have the lowest doctor-patient ratios in the country, have also been signing up to use the app consulting with doctors.
As healthcare delivery shifts to the internet, telemedicine is promoted, online booking of medicine is encouraged, and chatbots answer patient queries; many other health startups are experiencing unprecedented demand. Governments and their subsidiary concerns and allied organizations like ISRO have made a significant contribution to the development of telemedicine as a well-known science.
Importance Of Online Consultation
Telemedicine is in high demand for healthcare in India. By the end of 2020, Statista predicts the industry will reach $280 billion. The healthcare sector is experiencing a boom in providing services to consumers, but rural markets have not yet been adequately penetrated. The rural population struggles with insufficient infrastructure and lack of technological awareness to the tune of approximately 75%. Internet consultations might be able to help alleviate this issue.
We are providing rural areas with quality healthcare services.

It reduces the disparity in healthcare offerings between rural and urban areas, benefitting the people of rural areas.

Healthcare providers, specialized consultations, accurate prognosis, timely diagnosis, and effective treatment are all provided.

Online consultations are beneficial for urbanites who can access world-class hospitals and treatment facilities but lack time to travel.

Using video conferencing solutions, the patients can have real-time interactions or use store-and-forward models that capture information about the patients and their diseases through dictation, photos, videos, radiology, etc.

By avoiding the actual visit to the doctor, patients can reap the benefits.

Telemedicine combines the best of medicine with telecommunications and provides an array of other services.

Advanced technology and peer-to-peer reviews facilitate the dissemination of specialized knowledge within the medical community.

Medical consultations during epidemics or crises can be conducted with the help of this program.