Trends
Top 10 Most Innovative Startups in Ranchi 2022
Top 10 Most Innovative Startups in Ranchi 2022
Jharkhand isn't only a new company hub anymore. Despite this, it has majorly contributed to the state's economic growth, catering to the trading across borders that has earned it a third-place rating. As Jharkhand continues to grow, many new business ideas have emerged. Ranchi, Jharkhand, has been a startup hotspot for the last ten years. The number of people establishing businesses has increased from college kids to employees abandoning their jobs. Ranchi, Jharkhand, has seen a rise in job prospects due to recent startups. Startup companies in Ranchi, Jharkhand, are tiny businesses developing to fill a market gap for a particular service or product. LLPs, company startups, and other smaller companies are privately funded.
Ranchi's government welcomes new economic ventures. In India, Jharkhand is a startup state. Shri Narendra Modi, the Prime Minister of India, launched Startup India. Narendra Modi addressed job development and progress for all Indians throughout his tour to Marylebone on January 16, 2016. Essentially, startups in India aim to help promote enterprises in Ranchi, Jharkhand.
Startups are entrepreneurs who have started a new company or haven't been in business for more than ten years. However, registering as a startup and being labelled as something is contingent on the number of years the Company has been in existence. Biotechnology businesses are given a ten-year cap, while companies in other industries are allowed a seven-year restriction.
A registration certificate from the Department of Promotion of Industry and Internal Trade recognizes Ranchi, Jharkhand, India, as an emerging startup. As part of the Government of India's Startup India initiative, the Department of Promotion of Manufacturing and Internal Trade assists startups in obtaining self-certification and complying with nine environmental and labour laws regulations. DIPP benefits startups related to intellectual property rights, like the Design And patent Fast Tracks, in other things. The Inter-Ministerial Board requires no additional license.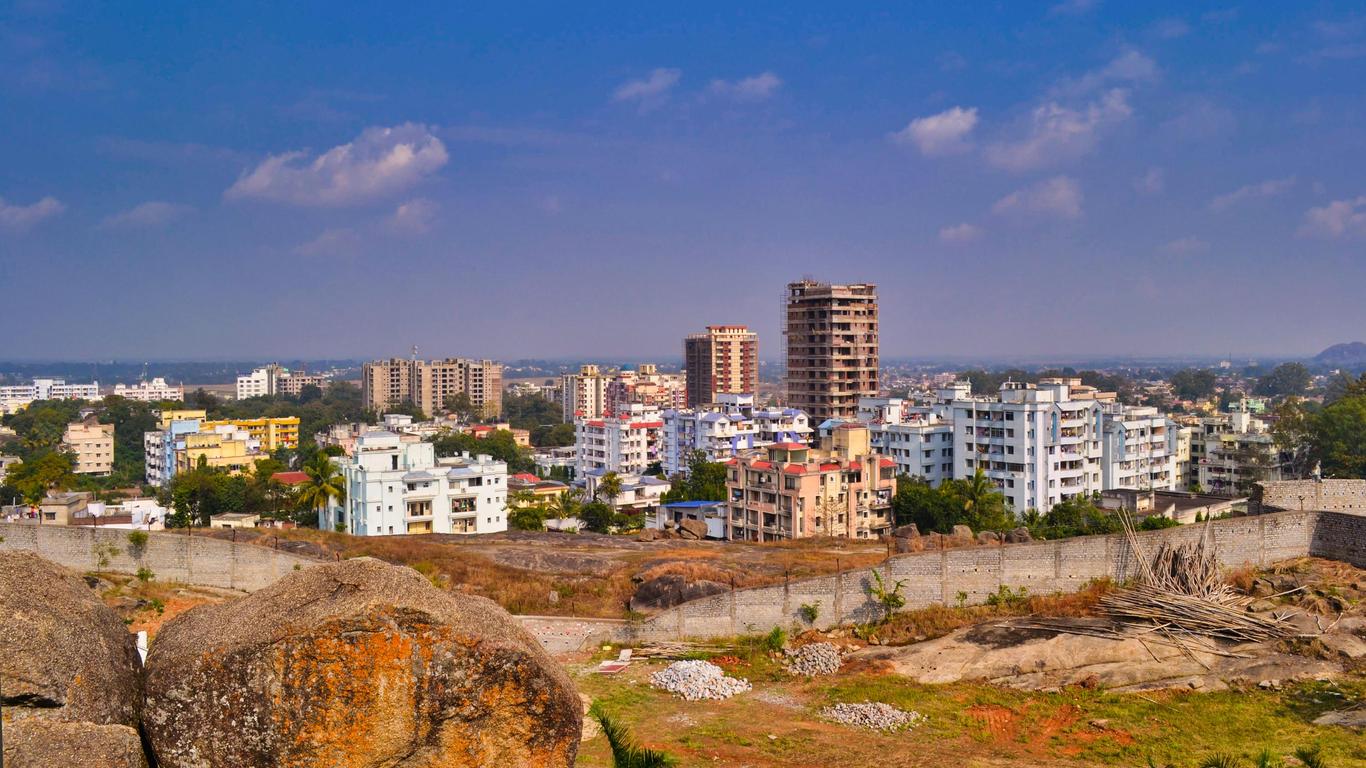 Furthermore, within 90 days of insolvency, the Company might eventually end up under Insolvency & Bankruptcy Code 2016. In addition to the process and requirements for establishing a startup, this paper mentions the numerous advantages of being classified as a startup through DPI.
Jharkhand is rich in minerals, accounting for 40% of India's mineral resources. Chhattisgarh has abundant mineral and metal resources, including steel and coal, making it a good location for the construction of manufacturing companies for industries like vehicles and auto components, clinker, power plants, and so on.
Let's take a look at some of the most popular and important types of startups in the city, followed by some of the most profitable.
1. Osam Dairy
For many years, they worked to be chartered accountants in famous financial institutions. These experts make a lot of money by visiting high-profile customers and reviewing profit and loss accounts.
A second friend, who has an FMCG company in Ranchi, is also doing well. However, the enjoyment was missing, and everyone felt compelled to shake things up. Osam Dairy was founded in 2012.
Four friends pooled their funds to buy one acre of land for Rs 1 crore in Ranchi's Ormanjhi hamlet. CA in the group debated the business proposal extensively, and Abhinav even spent a month in Kanpur attending a consumer health and smallholder dairy school. However, life can be like the share market, Abhinav argues, with unexpected twists and turns that can derail even the best-laid schemes.
Within a month, twenty-six of the forty animals purchased from Punjab died for a total of Rs 35 lakh. The squad, on the other hand, did not surrender. In May 2012, they made a second investment of Rs 50 lakh, which they used as a backup fund. Bihar was where the majority of the cows were acquired.
The first year's revenue for Osam Dairy was Rs 26 lakh. Then came the door-to-door deliveries, which increased from 300 litres to 1,000 litres in six months. After a year of deliberation, the four agreed to invest Rs 20 crore in their dairy processing business. Their first facility, located near Ranchi, began operational in May 2015 as an outcome of the financing agreements.
As they auctioned off their dairy farms, their milk offer rose to 18,000 farmers in 400 settlements. Osam Dairy has gradually grown its business since then. A second facility was built in Chandil, near Jamshedpur, in September 2017. As a result, the country generates about 80,000 litres of milk daily, with value-added milk products accounting for 20% of total production.
The Company now has 200 dealers and 7,000 stores; this fiscal year, it hopes to make Rs 120 crore in sales. On the other extreme, the friends are eager to go a little further. They all respond at the exact moment, "There are a lot of opportunities to milk."
Company Overview
| | |
| --- | --- |
|                 Legal Name |                 Osam Dairy |
|                  Industries |             Dairy products |
|                 Founder(s) |               Abhinav Saha |
|               Founded Date |                  2012 |
|          Total Funding Amount |               $32.8B |
|                 Investors  |   3,915 Number of Investors |
2. SignDigital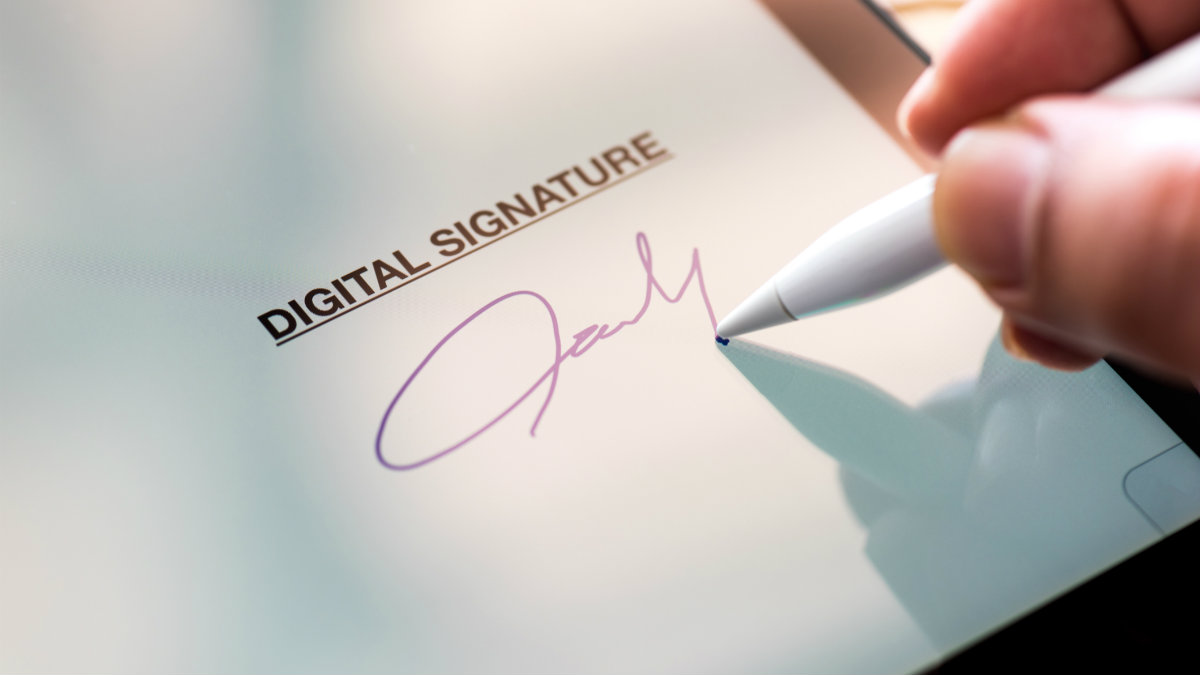 Sign Digital began in 2012 with electronic certificates for revenue income tax returns, e-tenders, and other forms of papers. The Company transacts, issues, processes, stores, uses, and sells digital signature certificates, according to the Information Technology Act of 2000.
Company Overview
| | |
| --- | --- |
|                 Legal Name |                SignDigital |
|                  Industries |          Digital signatures |
|                 Founder(s) |           Sarabpreet Singh |
|               Founded Date |                   2012 |
|          Total Funding Amount |                    NA |
|                 Investors  |                    NA |
3. Manipal Technologies
Whatever industry you're in India, you can count on our skilled teams to deliver rapid, precise, and practical solutions to keep your business running successfully. By working with us, you can lower your risk, streamline your procedures, and run your business more sustainably.
MTPL (Manupama Technologies Pvt. Ltd.) delivers Technical Assistance, Inspection, Training, Confirmation, Auditing Certification, and Certification as a Women Entrepreneurship Company.
 Company Overview
| | |
| --- | --- |
|                 Legal Name |  Manupama Technologies Pvt. Ltd. |
|                  Industries |         Management services |
|                 Founder(s) |     Anupama Das Mohapatra |
|               Founded Date |                 2003 |
|          Total Funding Amount |                  NA |
|                 Investors  |                 NA |
4. PitStopStreet
 Prashant Kumar, Soumalya Chakraborty, and Vivek Kumar are the co-founders.
PitStopStreet assists its customers throughout the life cycle of their automobiles, from breakdown support to fuel assistance, and insurance plans to vehicle ownership changes. They'll help with clean-up documentation, road excursions, and rallying.
When a customer books with PitStopStreet, the Operations Team quickly checks the customer's information and the pickup and route on the day of service. On the day of the repair, the customer's trained technicians contact them for location information and come to the customer's home to assess the car.
 Company Overview
| | |
| --- | --- |
|                 Legal Name |                PitStopStreet |
|                  Industries |         Automotive industry |
|                 Founder(s) |              Shiva Bhardwaj |
|               Founded Date |                    2015 |
|       Total Funding Amount |    $33.7B Total Funding Amount |
|                 Investors  | 8,937 Number of Investors |
5. I Conic Solutions
Healthcare is a crucial pillar of the Indian economy and an intrinsic component of our culture. Technological advancements are altering the healthcare industry and opening up a slew of new opportunities. Medical billing and coding is an example of a progressive field. Time and technology have had a major impact on this service, making it more successful in the field of healthcare. However, the demand has drawn a number of medical billing outsourced companies to the area, resulting in severe competition.
Competition isn't the most critical barrier when a company wants to develop the best products and make a difference. I-Conic Solutions, with a tech-enabled healthcare billing system, is at the front of the healthcare industry with the same mindset.
I-Conic Solutions LLC (ICS) is a specialist in the KPO market and a leading expert in Revenue Cycle Management, with a global clientele (RCM). The Company can provide consumers with a service providing while keeping a competitive advantage thanks to a team of skilled personnel and a value-based approach.
Healthcare institutions encounter many challenges when it comes to settling claims in this time of insurance. Furthermore, coding and paying for health care is a time-consuming process.
Most medical billing outsourced organizations are likewise plagued by a lack of understanding and a haphazard foundation. Medical Coding, Payment Posting, Patient Gathering, Billing and Claims Submission, and Denial Management are the Company's main areas of expertise.
With its broad number of benefits and commitment to a brighter tomorrow, ICS is establishing itself as an intelligent choice in the health industry.
I-Conic Solutions' proprietor, Mr.Pankaj Kumar Akshay, has over twenty years of experience in billing and coding. Its owner founded I-Conic Solutions to provide cost-effective, high-quality solutions based on his 12 years of expertise in the field. Pankaj holds a prestigious position in the healthcare industry, having worked for several well-known US medical and RCM organizations.
On the other hand, Pankaj desired to provide holistic answers for people, which he could not do while serving in the military. Furthermore, the customer wanted to develop an environment that prioritized co-sourcing above outsourcing.
Due to these combined objectives, ICS was founded in Jamshedpur, Jharkhand, in 2018. A comprehensive platform was created so that coworkers might feel more like colleagues rather than just employees.
I-Conic Solutions has majorly benefited from Pankaj's experience in the healthcare industry. He can not only start from zero, but he can also set a project on autopilot, which is the characteristic of his effective mentoring. His concept is to establish a transparent and accessible area with mutual advantage for rural and urban personnel to produce results-oriented results for clients, personnel, and employers.
I-Conic Solutions has become one of the top data protection schemes, social participation, and customer problem solutions because of its ethical foundation. With a wise mentality and well-organized framework, the I-Conic Technologies team successfully survived the COVID crisis.
I-Conic Solutions improved the quality of the service during the outbreak by presenting working solutions and determining the best feasible outcomes by analysing market demand and grey areas of problems. They were ready to rework their business model using SWOT analysis. They were informed about their competitiveness.
Furthermore, the team was trained and given the necessary tools and information to make the job easier. This new approach assisted in evaluating coworkers, like how they organize their things to concentrate on their tasks, which benefits both individuals and the Company.
They tracked expenses and determined whether their revenue model was viable using digital technologies and working from home. They were able to prepare efficiently for the next 18 months by maintaining sanitation and honest communication with clients, and employee engagement. Clients received services adapted to their demands in the timetable as a result of the redesigned structure. As a result, there were no additional charges, and they exceeded their goals.
Company Overview
| | |
| --- | --- |
|                 Legal Name |            I-Conic solutions |
|                  Industries | Mobile design and app development |
|                 Founder(s) |   Nick Genty  & John Dominic |
|               Founded Date |                    2008 |
|          Total Funding Amount |                     NA |
|                 Investors  |                     NA |
6. SafeEarth 
Harshit Poddar and Anuvrat Saboo founded SafEarth Clean Technologies in Ranchi, which makes switching from traditional energy sources as simple as buying a phone web.
SafeEarth, a SaaS platform that connects solar power customers with component manufacturers, bankers, and renewable electricity developers, was established in 2017. In addition, the program provides users with low-cost solar plants as well as the skills they need to operate them.
Because consumers are unfamiliar with renewable energy technology, they are unable to acquire them. The commitment to buy a property is one that will only be made once, and the effects will be felt for the next 25 years. "SafEarth has now resolved the challenges that have forced even the most ardent consumers to delay their purchase," he claims.
SafeEarth, a SaaS platform that connects solar power customers with parts suppliers, financiers, and renewable electricity developers, was established in 2017. Furthermore, While many companies provide similar services, SafEarth professes to be the first sustainable energy platform to bring all parts of a project's life cycle together on a single platform.
The company has supplied stable, well-paying jobs to manage solar installations in far-flung portions of India since its inception.
In Ranchi, Delhi, Bengaluru, and Jaipur, SafEarth employs 20 employees. "Today, our platform has supported over Rs 100 crore in net renewable energy investment in India." "The platform is used by some of India's major firms, like the Graphite India, Golcha Allied, Toyota, and the CK Birla Group," Anuvrat adds.
Company Overview
| | |
| --- | --- |
|                 Legal Name |               SafeEarth  |
|                  Industries | Sustainable future with green energy |
|                 Founder(s) |               Harshit Poddar |
|               Founded Date |                   2017 |
|          Total Funding Amount | $32.8B Total Funding Amount |
|                 Investors  | 3,317 Number of Investors |
7. Dreams Motorsports
Our mission is to make India's highways more user-friendly. Human lives lost in road accidents are spared thanks to a multi-level and cross-program. In addition, we encourage Indian motorsports, particularly stunt riding. There is an international team that will help us with this.
Entrepreneur India magazine's March issue, a pioneering startup, was recognized under the Startup India Program as one of the few motorsports companies recognized by the Indian government as innovators. We deliver stunt riding services as one of the few daring riding firms in India and one of the few organisations that promote safety on the road and awareness. On September 12, 2017, at Pravasi Bhartiya Kendra in New Delhi, we will be speaking as part of the Startup India States Conference.
Dreams Motorsports Private Limited was established on September 6, 2016, and is a private company. As a non-government corporation, you must register with the Jharkhand Companies registry. With terms of investment of Rs.100,000 and authorized share capital of Rs.1,000,000, the Company has a paid-up capital of Rs.100,000.
DREAMS MOTORSPORTS PRIVATE LIMITED is a company that specialises in sports and other leisure activities. SOURABH KUMAR, ANAM HASHIM, and SAROJ CHOUDHARY are the Company's directors. Dreams Motorsport Private Limited is a company having a corporate identity number (U92490JH2016PTC009140). 009140 is the Company's registration number. The Company's registered address is HARMU HOUSING COLONY RANCHI Ranchi JH 834002 IN. In its current state, it is operational. The Company is also referred to as M/S DREAMS MOTORSPORTS PRIVATE LIMITED or M/S Fantasies MOTORSPORTS PVT. LTD three names.
 Company Overview
| | |
| --- | --- |
|                 Legal Name |          Dreams Motorsports |
|                  Industries |            Sports activities |
|                 Founder(s) | Sourabh Kumar and Anam Hashim |
|               Founded Date |                  1983 |
|          Total Funding Amount |                    NA |
|                 Investors  |                    NA |
8. Mulberry Lifestyle
Mulberry Lifestyle's Mandarin collar jackets are among the most successful brands in the brand's range. Pandit Jawaharlal Nehru, India's Prime Minister from 1946 to 1952, was known for wearing Nehru Jackets (Bandis) during his time in office.
Every jacket produced by Mulberry Lifestyle bears the hallmark of superior artistry. The jackets are comprised of natural textiles like silk and linen, as well as more bright materials like velvet, and come in over 30 colours ranging from earth pastel to richer colours.
 Company Overview
| | |
| --- | --- |
|                 Legal Name |           Mulberry Lifestyle |
|                  Industries |          Online retail world |
|                 Founder(s) |               Arti Poddar |
|               Founded Date |                2014 |
|          Total Funding Amount |                 NA |
|                 Investors  |                  NA |
9. Admere Selvyn

The company provides advice in an effort to assist the newcomers. The initiative's ultimate purpose is to become a role model for young people interested in the arts and entertainment industries, assisting them in gaining prominence in the field.
Admire Selvyn presents a standard gig scenario while a panellist examines the gigs and provides vital input. The market is split into several segments, each with its platform. Singers and performers can choose a forum based on their desired level of exposure. Admire Selvyn's team constructs a realistic gig situation in which the singers perform, and a selection committee evaluates and provides vital feedback on their performances.
It is a role model, encouraging people to pursue their interests and talents. And based on their skills and abilities. "We have a straightforward basis here. We want to treat musicians with the respect and decency that they are due. We want to bring attention to the musicians and assist them in gaining industry recognition. This programme strives to help kids showcase their abilities, conquer their concerns, and stay up with their peers."
Admire Selvy has had an incredible three-year run. The concept has gained much momentum among young folks, which has aided in its market impact.
As a result, the Company's revenue has skyrocketed, and its clientele has swelled to over 2000. "We are pleased to report that the initial competition shows attracted approximately 100 people." Without a doubt, this was one of the most significant opportunities we had in our early years, as it allowed us to gain popularity and stability in the ecosystem. "We're growing at the rate of $5 million per year and counting," he says, adding that "our network is growing every day."
During the next few years, the Company wants to integrate social networking sites to assist musicians in obtaining global fame and reaching their target audiences.
 Company Overview
| | |
| --- | --- |
|                 Legal Name |           Admere Selvyn |
|                  Industries |         Music tech startup |
|                 Founder(s) |           Reetesh Aanand |
|               Founded Date |                   2017 |
|          Total Funding Amount |                    NA |
|                 Investors  |                    NA |
10. Custkart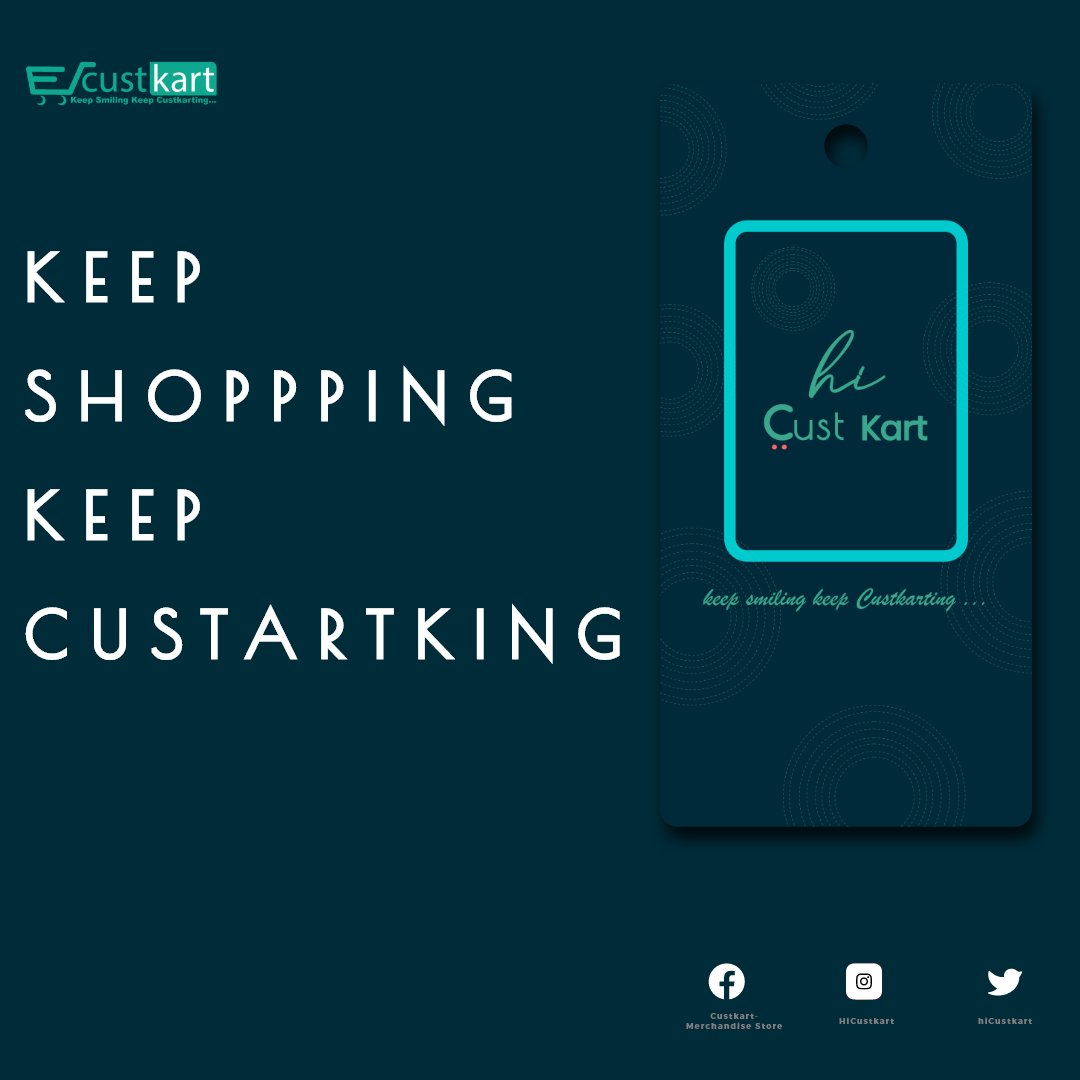 Kundan Mishra's story is yet another inspiring instance of a Jharkhand teenager who chose to create jobs and follow his entrepreneurial goals in his home state.
Kundan and his brother, Abhishek Mishra, launched CustKart, a merchandising company, in June 2020. The company, which offers t-shirts, caps, and hoodies to banks and corporations and institutes, particularly in small towns, has surpassed a milestone of Rs 50 lakh in sales and hopes to become India's "standard" clothing store.
Custkart, based in Bokaro, has handled commitments for over 25 medical and engineering institutes across India, as well as a few businesses. "We now have customers from all across the country," Kundan explains.
When asked why he picked Bokaro as his headquarters, Kundan explains that he has always intended to work as much as possible in his birthplace and village, and hence has never had to sacrifice his son to hunt for work elsewhere.
Custkart now focuses only on the B2B market, claiming to have established a solid network of businesses and educational institutions, especially in smaller towns.
This year, the company plans to expand its fabric choices and included Supima, bamboo, and lotus fabrics in order to break into the B2C market. Kundan claims that the company began with no capital and is still totally funded by its operations.
The bootstrapped company, however, is now looking for outside funding to expand, scale, promote, and increase its production capability from 500 to 2,000 pieces per day, as well as generate more jobs mostly around Bokaro. Matias Myllyrinne, the former CEO of Remedy, has launched Redhill Games.
Kundan says he selected Bokaro as the starting point because he's always chosen to work in his birthplace and village, providing jobs for locals so they don't have to leave their families to look for work elsewhere. Kundan's mentor, Professor Tej, has helped him realize how he might generate work and money in the area.
"There are many people who are doing it for the larger cities in India," he says, "but there are few who would do it in the hamlet, so I worked out that this was a possibility in disguise."
Custkart has a plant in Bokaro that makes goods, according to Kundan, and all of the personnel are from the local villages.
He states that by not establishing a large office, he saves money, but not at the price of goods and deliveries, which are performed by a 10-person entrepreneurial team. Kundan also argues that making money in a remote or small town is simple because geography is no longer an issue.
 Company Overview
| | |
| --- | --- |
|                 Legal Name | CUSTKART MERCHANDISE PRIVATE LIMITED |
|                  Industries |                Clothing |
|                 Founder(s) | Kundan and Abhishek Mishra |
|               Founded Date |                2020 |
|          Total Funding Amount |                  NA |
|                 Investors  |                   NA |
Ranchi is known for its ethnic crafts and metalwork, which are displayed in Firayalal, one of the most popular tribal souvenir shopping places. Paitkar art, which celebrates Eastern India's cultural heritage, is an ancient craft developed by tribal artisans who use scroll painting to anticipate historical occurrences.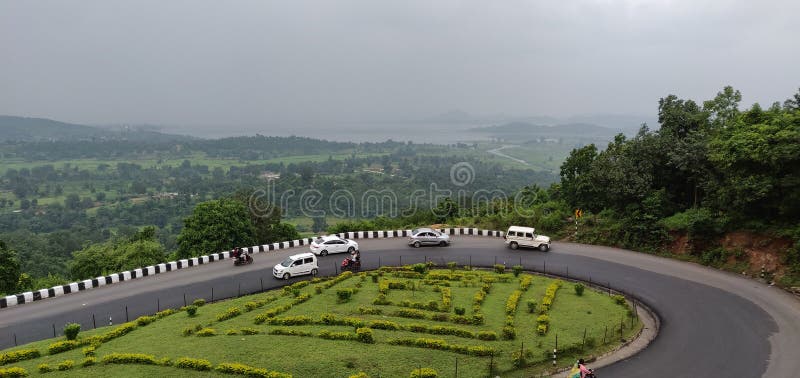 Firayalal's stunning creative spread comprises the Ranchi Handloom Emporium, the Bareja Handloom Emporium, and the Patkar painting lineage.
This environmentally friendly location, developed by the Jharkhand Forest Department, is a park separated into distinct sections centred on essential Nakshatras (zodiac/lunar mansions). Visitors will locate a specific plantation that is ecologically, economically, and medicinally significant according to the four lunar aspects in Indian astronomy within each segment. Nakshatra Van is one of the city's most unique attractions, a representation of India's culture and time-honoured traditions.
Proofread & published by Gauri Malhotra.