Trends
Top 10 Most Reputed Startups in Meerut 2022.
Top 10 Best and Most Reputed Startups in Meerut 2022.
Meerut is one of the most prominent cities in India's northern half. The town, which is located in Western Uttar Pradesh, has a long history. The city was part of the Kaurvas' Hastinapur Empire, which governed Vedic India and was featured prominently in the Hindu epic Mahabharata. After Noida and Ghaziabad, Meerut in Uttar Pradesh's fastest-growing city. Meerut is the fourth most populous city in Uttar Pradesh. It is a historic city located 56 kilometers (35 miles) north of New Delhi.
Meerut is home to one of the country's largest army garrisons/cantonments. It's well-known for its shears, sports equipment, and Gazak. Meerut is India's sports capital and is growing to be an industrial sector. All thanks go to the emergence of 3500 hectares of brownfield sites and its closeness to Delhi.
According to the press release, STPI-Meerut would support the growth of SMEs and technological startups in tier 2 cities in the part, and even by motivating the software exporting and creating employment while encouraging foreign capital (FDI) and realizing the digital UP purpose.
It is STPI's 54th service in Tier-2/3 towns under STPI-jurisdiction. Noida's Uttar Pradesh's IT footprint will be majorly extended thanks to STPI-Meerut, which will empower the generation of digital entrepreneurs and inventors to turn their ideas into new solutions.
The infrastructure of the total has a total floor of 25,074 square feet. STPI-incubation Meerut's facilities is state-of-the-art, with 3,704 square feet of Plug-n-Play workspace, 133 chairs, and 2,021 square feet of raw incubation space, all while promising high-speed data transmission services.
Meerut is one of the fastest-growing municipalities in North India, and its proximity to the National Capital Region (NCR) has accelerated its growth. Meerut has increasing land production, rich parcels of land generating a large number of organic commodities, vegetables, and agricultural goods, due to its location on the banks of the Ganges and Yamuna. The city is ranked relatively high about the different public and development opportunities.
The city plays a major role in the economy in interchange and trade, the tourism sector, agribusiness, and transportation. Meerut is closely related to streets, trains, and air, all of which have aided in the growth of enterprises in the city. The city is known for manufacturing scissors, equipment, sugar, tires, and pharmaceuticals to be the hub of the modern movement.
Following the vision of the chief executive to convert India into a meticulously engaged society and knowledge financial system, the STPI-Meerut emphasis will play a critical role in providing the best to small companies and MSMEs in level 2 areas, and locally with resources to assist programming trades and understand the Digital Uttar Pradesh vision.
Meerut's past is amazing. According to the Hindu king, the city was a part of the Kauravas' Hastinapur Empire. According to the king, the city was first known to be 'Maya Rashtra' in ancient times, and it is thought that Mandodri, Ravana's wife, when resided here.
The city has presented evidence of the Indus Valley Civilization. The city of Meerut was then ruled by Mughals, Tyagis, Vaishyas, Rajputs, Gujjars, and Jats across the medieval era before the British invasion.
Meerut is included in history books since it was linked to the conflict of the 1857 Revolt. The incident happened on April 12th, 1857, and the conflict was the result of it. According to information, 85 cavalrymen tried to ignore or use animal fat cartridges. All 85 cavalrymen were imprisoned to be a result of their refusal. This punishment sparked the first and most crucial uprising against British rule.
STPI-Meerut, according to the official response, would facilitate the development of SMEs and exciting technology companies at the district level, develop sectors, increase programming levels, and generate jobs while encouraging foreign capital (FDI) and understanding the UP vision. The Tier-2/3 industrialized sectors are the focus of STPI-54th Noida.
The conclusion of STPI-Meerut, which will assist the youth generation of digital business people and trailblazers in translating their amazing ideas into creative solutions, would undoubtedly improve Uttar Pradesh's IT image. A few new enterprises in the city have caught the locals' attention and are working hard to meet their needs. The top ten new companies in Meerut are listed below.
1. OnlineShoppingSports
OnlineShoppingSports is an online retailer of outdoor gear. It supplies different sports equipment, including balls, tennis rackets, badminton rackets, shoes, trainers, mitts, and so on. It is a detached device that gives statistics about sports products over the Internet.
 Company Overview
| | |
| --- | --- |
|                   Legal Name |        OnlineShoppingSports |
|                    Industries | Online retailer of sports products |
|                    Founder(s) |                      NA |
|                 Founded Date |                     2017 |
|           Total Funding Amount |                      NA |
|                    Investors |                      NA |
2. Bombardier Education
Bombardier Education Private Limited is a UTTAR PRADESH company established on 13-APR-2022 and registered with the Ministry of Corporate Affairs (MCA). U80902UP2022PTC1623Registrar of Companies is its CIN.
Uttar Pradesh has ordered that it be known to be a non-government corporation. Bombardier Education Private Limited has been granted a 100000 money loan with 100000 rupees settled-up capital. Throughout India, the company seeks to provide different types of encouragement. The company's most recent Annual General Meeting (AGM) was held, and its most current asset report was calculated, per the Ministry of Corporate Affairs (MCA). Upasana and Nitin Kumar Verma own Bombardier Education Private Limited.
Company Overview
| | |
| --- | --- |
|                   Legal Name | Bombardier Education Private Ltd. |
|                    Industries |                 Education |
|                    Founder(s) | Nitin Kumar Verma & Upasana |
|                 Founded Date |                    2022 |
|           Total Funding Amount |                     NA |
|                    Investors |                     NA |
3. Westgate Smartz
Westgate Smart Hospitality Private Limited is a privately-owned company that was founded on April 13, 2022. It operates in the hospitality industry. The company, which is based in Uttar Pradesh, is outlawed. The company has 15.00 lac units registered and 5.00 lac securities.
The status of Westgate Smart Hospitality Pte Ltd. is now Active. Unfortunately, the minutes of Westgate Smart Hospitality Private Limited's latest meeting are missing. The firm's detailed financial reports for the entire year, on the other hand, must be presented to the sector. Westgate Smart Hospitality Private Limited was founded by Chetan Pratap Singh and Satya Pratap Singh.
Company Overview
| | |
| --- | --- |
|                   Legal Name | Westgate Smart Hospitality Private Ltd.  |
|                    Industries |           Hospitality Business |
|                    Founder(s) |                     NA |
|                 Founded Date |                    2022 |
|           Total Funding Amount |                     NA |
|                    Investors |                    NA |
4. Growmedrx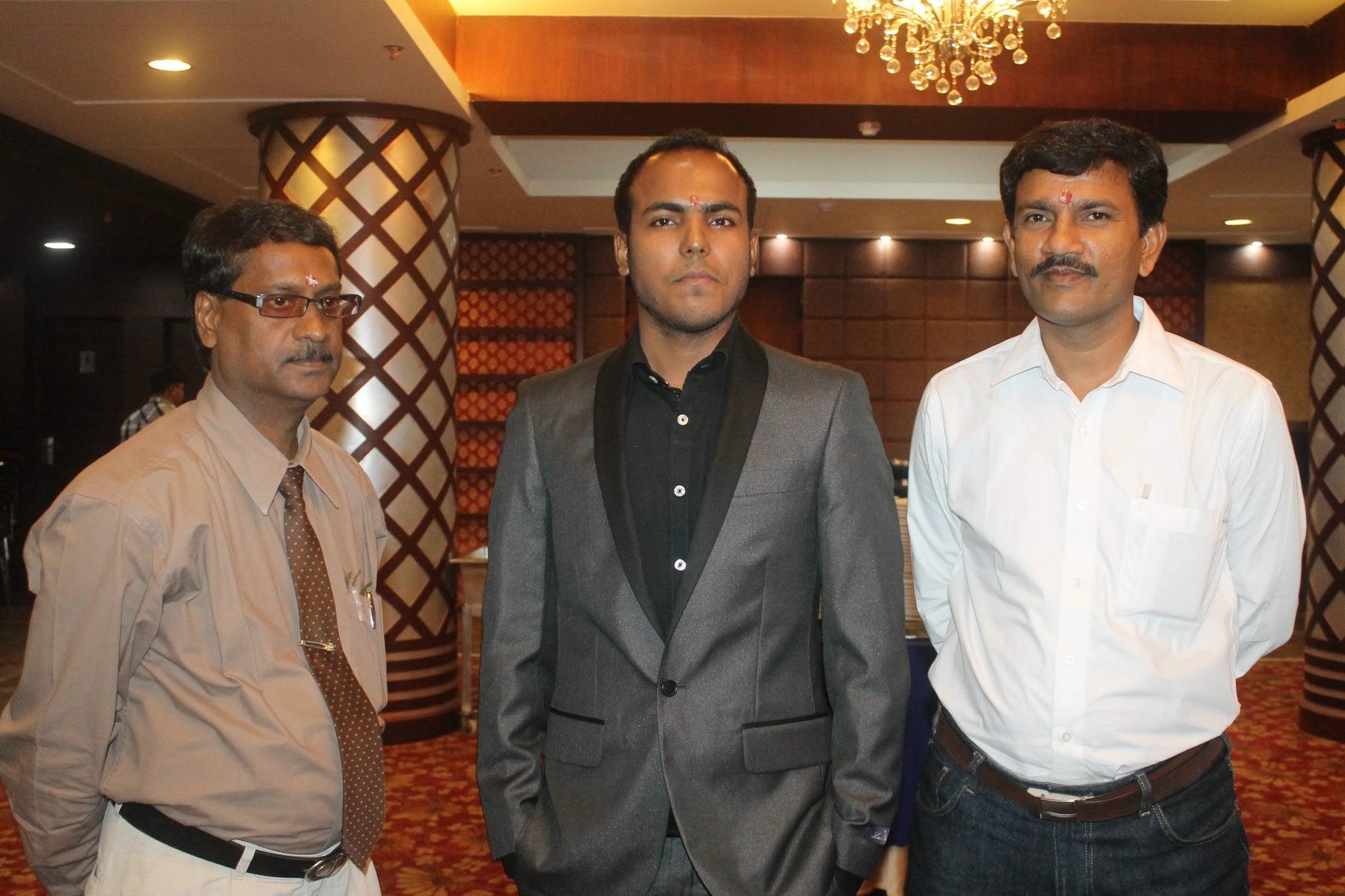 Growmedrx Private Limited registered with the MCA on April 14, 2022, with the CIN U51909UP2022PTC162425. It has a CIN of U51909UP2022PTC162425 and is one day old. Growmedrx private limited is classified to be a Non-government company and a Private firm.
This certificate of incorporation with the Registrar of Companies (ROC) in Kanpur has a capital of one million dollars. GROWMEDRX PVT LTD is a privately held company that was established in 1956 under the Companies Act. The registration number is 162425 and the Corporate Identification Number (CIN) is U51909UP2022PTC162425.
Company Overview
| | |
| --- | --- |
|                   Legal Name |    Growmedrx Private Limited. |
|                    Industries |             Wholesale Trading |
|                    Founder(s) |                       NA |
|                 Founded Date |                     2022 |
|           Total Funding Amount |                       NA |
|                    Investors |                       NA |
5. Duroplay
Duroplay was founded in Meerut, India, in 2010 and produced private-label sports commodities. The corporation uses games to promote its sports equipment. Football, volleyball, rugby, handball, carom papers, bowling, and nets are Olympic-style events. Duroplay provides its consumers free home comfort through a website and an online store.
Company Overview
| | |
| --- | --- |
|                   Legal Name |                   Duroplay |
|                    Industries | Private Label brand for sports equipment and apparels  |
|                    Founder(s) |                     NA |
|                 Founded Date |                    2015 |
|           Total Funding Amount |                     NA |
|                    Investors |                     NA |
6. Growjust
Growjust is a company that sells homegrown methods, medicines, and sports goods. It provides Ayurvedic treatment, health, sports decorating, and food products. The company can employ sports equipment like shuttle and shuttlecocks, baseball bats, balls, and footballs.
Company Overview
| | |
| --- | --- |
|                   Legal Name |             Growjust India |
|                    Industries | Online Retailer of herbals medicines and sports accessories |
|                    Founder(s) |                  Pravesh Kumar |
|                 Founded Date |                      2020 |
|           Total Funding Amount |                  $12.7 Billion |
|                    Investors |               2,890 Investors |
7.  Fooracles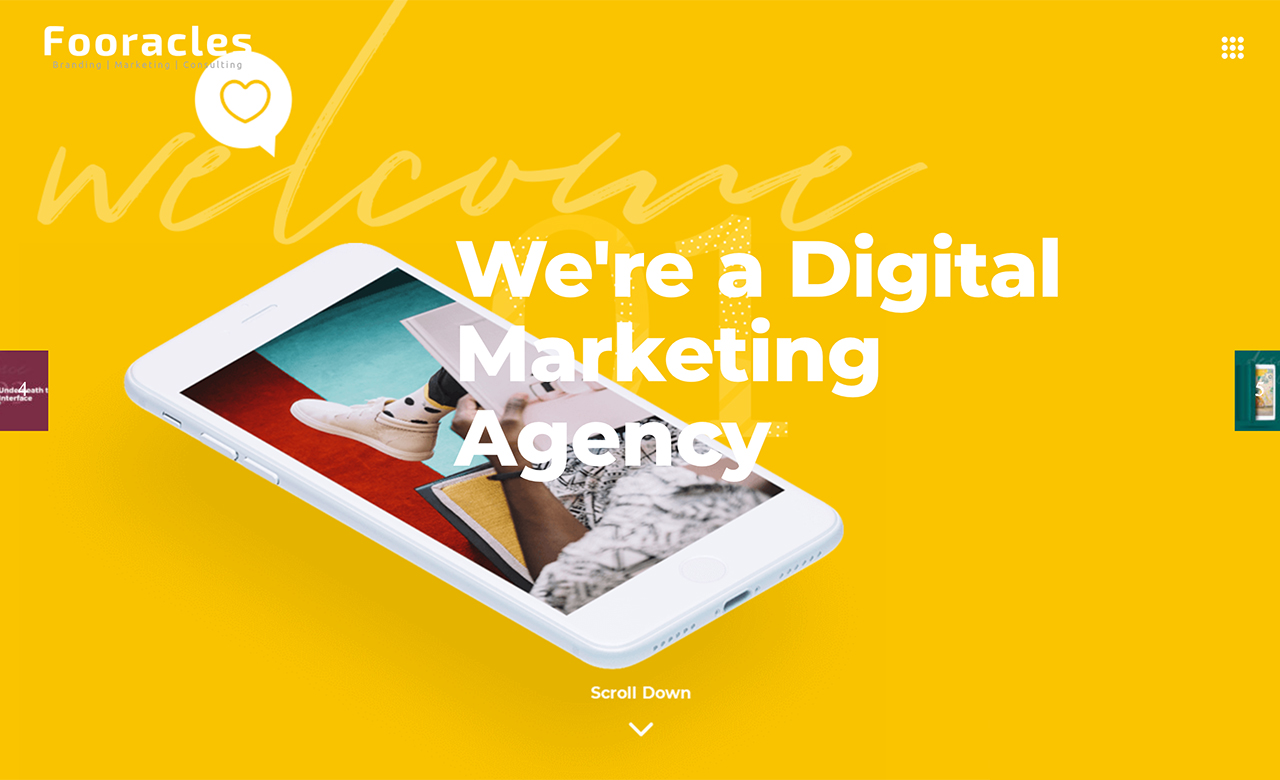 Shubham Tyagi, a new business dreamer from Meerut, fantasizes about creating his own job, no matter how well-compensated his work at Zomato is. Fooracles, a startup, has recently been happy with its membership. Shabnam is looking forward to using his MBA from IMS Ghaziabad to promote invention and the Internet. While pursuing his MBA, he came up with unique company ideas.
It possesses great acuity. IIM Calcutta has even paid attention to the major Shubham's approach to be one of India's top strategies by the National Institute of Entrepreneurship and Small Company Development. After completing his MBA program in Noida, he was hired by Zomato.
Because he collaborated with his consumers at Zomato, he addressed hundreds of companies in the Foodservice (F&B) market with many challenges, especially the worst kinds of labeling and advertising. He was ecstatic about the business. As a result, he began to nurture his idea. That's when everything changed. The advertising world and the Internet enthralled Shubham.
A maximum of brands need their work through promotion. When he realized there may have been no other established showing company like his, he decided to do something different. His favorite work was planning and marketing a companion's eating platform. He soon began about the best results of the concept.
It's commendable that you overcame those challenges and realized your dream! We asked him some questions to find out what he intended to say. Today, we see marks everywhere, and amazing companies are built on strong brands. In this vein, a company should be aware of its own identity.
The value of delivering messages stems not only from their creation and dissemination through different media but from the surety that the promises are made to keep. As a result, we assist our customers by providing all information about "the experience" they send to their customers.
We expect to ensure that each warranty granted is honored to be a part of the good flow. As a result of this addition, we have become a part of the ongoing cycle.
As a result, we are influenced by our successes and failures in developing a brand, and we are assured that our brand will stand out no matter what happens in the market, making us unique compared to our competitors.
We provide a broad perspective of the banking industry through the Fooracles platform. Also, due to our customers' wants, this company enjoys prescribing particular forms of financial services. These are a few of the sectors that are available:
Brand Auditioning

Counseling

Brand Identities

Brand and Business Strategies
Company Overview
| | |
| --- | --- |
|                   Legal Name |                       Fooracles |
|                    Industries |                           Food |
|                    Founder(s) |                 Shubham Tyagi |
|                 Founded Date |                          NA |
|           Total Funding Amount |                          NA |
|                    Investors |                          NA |
8. Khelmart
Khelmart is an internet athletics bookstore where you can buy athletic gear, health and fitness products, and environmentally friendly products. Its foundation distributes products from Kookaburra and other entrepreneurs. It sells fitness equipment and sports equipment.
Company Overview
| | |
| --- | --- |
|                   Legal Name |                    Khelmart |
|                    Industries | Online Retail store for sports goods and apparels. |
|                    Founder(s) |                  Sumit Garg |
|                 Founded Date |                     2012 |
|           Total Funding Amount |                     NA |
|                    Investors |                     NA |
9. Sportsuncle
Sports Uncle sells outdoor equipment online. Rackets, balls, clutches, shoes, kitbags, and other major sports pieces of equipment can be presented on the stage in a variety of collections. Tennis, cricket, football, wrestling, ball, and chess are included in the scene. In addition, the foundation provides nutritional supplements, nutrient supplements, and body weight for the executive's compartment.
Company Overview
| | |
| --- | --- |
|                   Legal Name |               Sportsuncle |
|                    Industries | Online retailer of sports products |
|                    Founder(s) |                        NA |
|                 Founded Date |                        2016 |
|           Total Funding Amount |                        NA |
|                    Investors |                        NA |
10. SellQuikr
Advertisements in India are gaining a lot of traction. These stages can be used by companies, citizens, startup companies, and even people at home to trade things. Clients can use these stages to promote their business and products, including different highlights and dealer-specific postings.
Due to an intense kind of conflict and minimal guesswork, some aspects make it impossible for merchants all over the world to connect. Gunjeet Singh Bawa (21) and Manmeet Singh Bawa (20) have undertaken bold steps to alleviate the problems that Meerut traders are facing. As a result, they established a strategy to create a platform that would allow dealers to communicate freely across India. Manmeet Singh Bawa and Gunjeet Singh Bawa are siblings who are followers of the actor.
The Meerut-based company provides a unique stage for dealers. It lets vendors freely display their wares, while consumers can look for things they need from different providers. "We've noticed that sellers don't make major profits unless they put in their money a major sum of money in their company. As a result, many people have been put off by the journey. SellQuikr was born to be a result of this. "We expected that every one of them is a client for the vendor's merchandise," Gunjeet explains.
The siblings have called off the stage during their fourth year in software engineering. There are already over 70 classes on the internet, including electronics, land, cruisers, automobiles, and apparel.
Customers can use the platform to receive the vendor's contact information and contact them. They have taken on the materials and services. The merchants can then continue with the transaction assuming they have located a proper person.
The stage is based on a membership system that began in May 2020. This means that the firm will make more money if more merchants purchase its registration system. The monthly membership plans from Rs 149 to Rs 1,999. These programs help merchants expand their businesses while selling a variety of products.
With only a two-person team, the startup's biggest challenge was making out how to tell sellers across India about SellQuikr and how it could benefit them. "Our main element is little attempts and business people." It gave us some leeway in tracking down our amazing consumers. The use of SellQuikr was increased both in the company and on other web-based unique results. To broaden our reach, we reached out to business leaders and introduced them to SellQuikr.
"We presented how the business can help them expand their reach and sell their products," Gunjeet says. According to the group's most ardent followers, the COVID-19 outbreak was a surprisingly positive outcome.
Because of a disaster in April 2020, businesses and stores across India were forced to close for an extended period of time. Nonetheless, selling things through SellQuikr has aided different sellers in their efforts to avoid mishappenings.
"Dealers-used SellQuikr, and even more consumers," Gunjeet says. We are grateful for our service, no matter how difficult current times seem to be for dealers."
According to a survey by India Today, the Indian eCommerce sector is estimated at $38.5 billion and is expected to exceed $200 billion by 2026. (IBEF).
Since May 2020, SellQuikr claims to have generated more than Rs 1 lakh in revenue. A startup with more than one lakh fantastic customers claims to have a customer development percentage of more than 35% across more than 1,000 developed locations.
Company Overview
| | |
| --- | --- |
|                   Legal Name |                   SellQuikr |
|                    Industries |               Seller and Buyer |
|                    Founder(s) | Manmeet Singh & Gunjeet Singh |
|                 Founded Date |                     NA |
|           Total Funding Amount |                     NA |
|                    Investors |                     NA |
Meerut is the second-largest city in the National Capital Region, it was the 33rd most congested metropolitan conglomeration and the 26th most populated city in India starting about 2011. In the global review of part and metropolitan regions, it comes on the rank of 292 and is predicted to rank 242 by 2020. The town (which began about 2001) is 141.89 km2, while the cantonment is 35.68 km2. The city is possibly India's most prominent sports equipment.
In western Uttar Pradesh, the city is an education sector. Meerut is known to be India's "Sports City." The city is known for being the starting place of the 1857 revolt against British rule on the frontier. After Noida and Ghaziabad, Meerut is the fastest-growing city in Uttar Pradesh. Meerut is the fourth most populous city in Uttar Pradesh.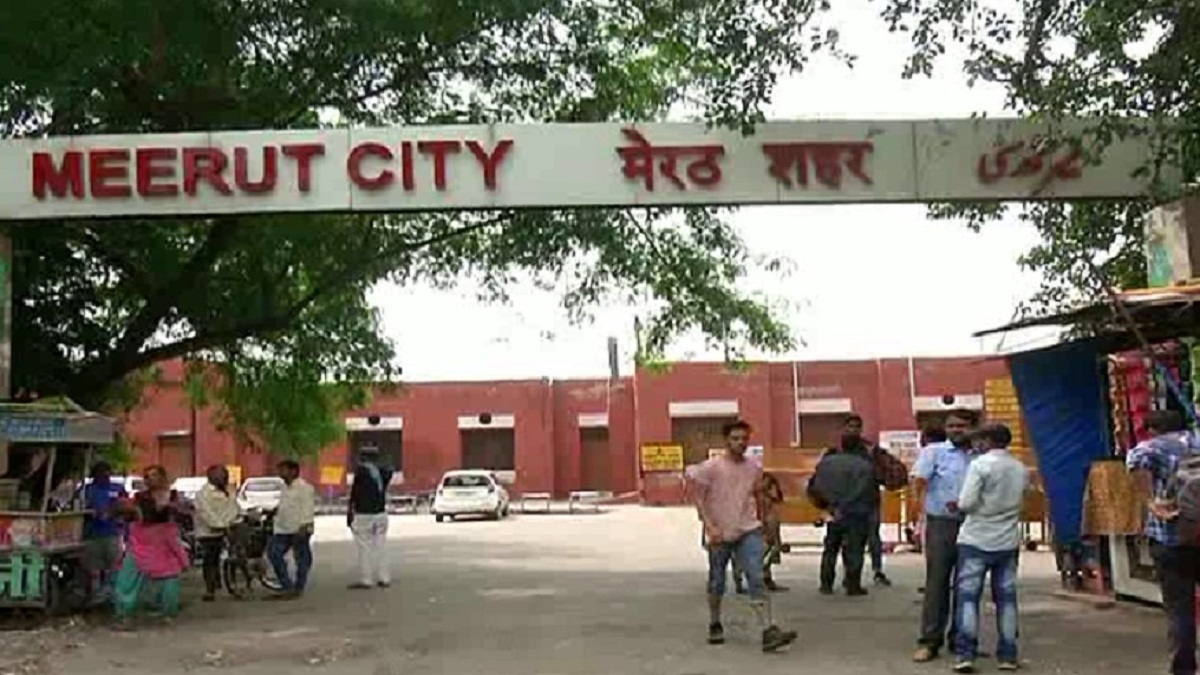 It is a city located 56 kilometers (35 miles) east of New Delhi. Meerut boasts one of the most prominent army posts/cantonments in this part of the country. Scissors, sports equipment, stocks, and Gazak are all well-known. Meerut is even India's gaming capital, with 3500 hectares of contemporary land and close proximity to Delhi.
Meerut is the second-most populous city in the National Capital after Delhi. The nearest airport is Indira Gandhi International Airport, which is around 80 kilometers away. By road, Meerut is linked to Delhi, NOIDA, Hapur, Faridabad, Modinagar, Ghaziabad, Saharanpur, and Haridwar,in other cities.