Trends
What the resignation of UK Prime Minister Liz Truss means for the country and the rest of the world
After only 44 days in office, UK Prime Minister Liz Truss announced her resignation on Thursday, 105 days after Boris Johnson did the same. After abandoning her ideas for tax cuts that had rocked the financial markets and aggravated Britain's economic crisis, Truss made her choice.
Who will be the next leader at 10 Downing Street? Can a new leader bring stability to the nation's erratic politics and calm the markets? Our experts evaluate the potential candidates and talk about what this political reorganization implies for the United Kingdom and its place in the international community.
When Jeremy Hunt, the incoming Chancellor of the Exchequer, releases his medium-term economic plan on October 31, the prime minister had hoped to be allowed to continue in office. That was impossible on Wednesday due to another day of political stalemate. Thus, Liz Truss holds the record for the shortest tenure of any British prime minister.
She was able to last so long in part because there was no "unity candidate" chosen by everyone to succeed her: Since many weeks ago, it has been obvious that neither the nation nor the markets would put up with another two months of ineffective governance while the Conservatives held a new leadership election following the established procedures. Truss has thus agreed with party heavyweights that a replacement will be picked in less than a week, most likely through a quick procedure that requires all contenders to accept the MP who receives the most votes in the first round of voting.
Even if Rishi Sunak is the favorite among the bookies, it is not improbable that that person will be Boris Johnson. The only clear thing is that Hunt, who has since taken over as chancellor of the Exchequer and undone every aspect of Truss' disastrous economic plan, will remain at His Majesty's Treasury.
The opposition Labour Party is urging early general elections, arguing that the country needs a democratic mandate for whoever is in charge. Since the polls strongly favor Labor, the Conservative Party, which still holds a majority of seventy-one in the House of Commons, is unlikely to concur. In the meanwhile, the UK is a source of laughter, scepticism, sympathy, and schadenfreude overseas. This is embarrassing for a nation that has long served as an example of a robust democracy.
The (dis)United Kingdom's decline toward being a less important partner for the United States and its European allies continues with Liz Truss' departure and the start of a new leadership election. British politics has been dominated by civil war inside the Conservative Party ever since the Brexit vote of 2016—indeed since Prime Minister David Cameron announced that referendum in 2013. Those who campaigned for "taking back" Britain from Europe never presented a plan for success as a major player in the global economy; instead, they insisted that blocking trade with Britain's biggest trading partner would not have any negative effects.
Because of this lie, Conservative prime ministers have been unable to admit that Brexit has slowed UK economic development. However, Britain's place in the world will be in jeopardy unless it finds a means to advance economically.
Over time, economic expansion, a robust budget, as well as an active and international diplomatic role, are necessary for a strong defensive posture. Allies will need to contribute significantly to Ukraine's defense and reconstruction; Britain has been a leader in this, but it cannot continue without a strong political system and a prosperous economy.
Joe Biden, the US president, thanked Truss for "her collaboration" and reaffirmed his confidence in the future of the US-UK alliance. However, officials must be pondering in the White House hallways how much longer this British drama will last and what impact it will have on Britain's efforts to address the present global concerns. A week from tomorrow, Britain will have a new prime minister due to Liz Truss' resignation. There is no obvious front-runner to succeed someone who may end up being remembered as Britain's worst prime minister in history.
In just forty-four days, Truss has witnessed the demise of her growth strategy due to the response of global markets to the fact that she failed to adequately explain how she would pay for her pricey program or allow it to be properly reviewed by the Office for Budget Responsibility or the Bank of England, which is in charge of setting monetary policy. She has fired two of her most crucial lieutenants, Home Secretary Suella Braverman and Chancellor of the Exchequer Kwasi Kwarteng, in a turbulent government.
Her mistakes directly contributed to the opposition Labour Party's massive poll leads, some of which were over thirty points. Sir Keir Starmer, the leader of the Labour Party, is now calling for an immediate general election, even though the current Conservative Party mandate prevents an election from being automatically required until January 2025.
The main concern will be how the markets respond over the next few days. The markets were the ones that brought down the Truss administration following the unveiling of the chancellor's terrible mini budget on September 23. Markets detest uncertainty, and Jeremy Hunt, Kwarteng's replacement, has eleven days left until he must present his significant financial account. Hunt, who was once a viable contender to succeed Truss but has since declared he won't run, has already revoked nearly the entire Kwarteng mini-budget. For the UK, which has in recent weeks lost its reputation for political and financial stability, these are challenging times.
For the UK, which has in recent weeks lost its reputation for political and financial stability, these are challenging times. The behavior of the conservative contenders for the premiership—among them former Chancellor Rishi Sunak and rising star Leader of the House of Commons Penny Mordaunt—during the campaign may be the most crucial immediate problem.
Many Conservative MPs want Boris Johnson to run again, but that would likely cause a great deal of division in the party and the nation at a time when all candidates will be advocating for stability and togetherness. Ben Wallace, the defense secretary, is one of the few cabinet members who has maintained a respectable image over many conservative regimes. Therefore, if there is to be a unity candidate, he should be considered.
There is no doubt that the inability to achieve significant and sustained economic growth in the wake of Brexit is the primary cause of the United Kingdom's present economic chaos. Nearly two years have passed since the United Kingdom left the European Union (EU), a move that, according to the reputable Institute for Fiscal Studies, caused a 4 percent decline in GDP.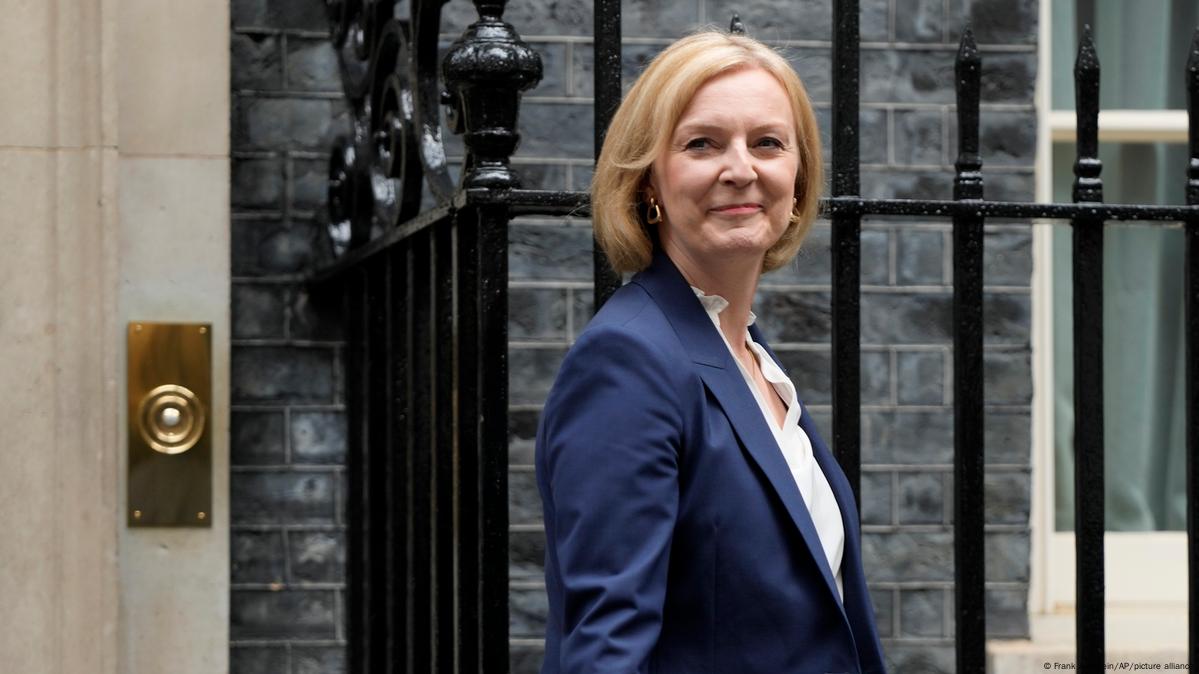 The key question at this point is whether politicians from the ruling Conservative Party and the opposition Labour Party will begin to publicly discuss whether or not the United Kingdom should seriously consider attempting to regain access to the single European market, even if they no longer aspire to full EU membership.
As of now, many MPs who backed "remain" in the 2016 referendum on EU membership are reluctant to speak in public about changing or reversing Brexit. But given how dramatically the UK's politics and economy have changed in recent weeks, perhaps this final taboo will be broken.
An increase in nationalist and independence movements is anticipated.
Liz Truss scarcely had time to have a significant impact on the United Kingdom's foreign policy approach. The United Kingdom will continue to have a significant presence around the world whenever the next Conservative prime minister takes up residence in 10 Downing Street on October 28.
Ukraine will continue to be important and will get assistance from the next administration. The United Kingdom will continue to be a devoted member of the Five Eyes intelligence cooperation, a dedicated NATO ally and European security guarantee, and expanding its footprint in Asia.
 Fighting over foreign assistance expenditure hasn't subsided, and there are still issues with Northern Ireland and the post-Brexit trade arrangements. Not to mention that the nation continues to experience energy and cost-of-living crises. This will require attention and consume the majority of the incoming prime minister's time. The same wheels will continue to revolve, even if we may anticipate new personnel, cabinet changes, and other changes.
So how are we to interpret Truss's resignation? The United Kingdom has been riding a political and economic roller coaster for years, and today is simply the most recent loop in that ride. The United Kingdom has had four prime ministers, seven chancellors, five home secretaries, and seven foreign secretaries since the Conservatives first came to power in 2010. This has happened amid a pandemic, several financial crises, and the Brexit referendum, which is at the epicenter of most of the recent unrest in the country.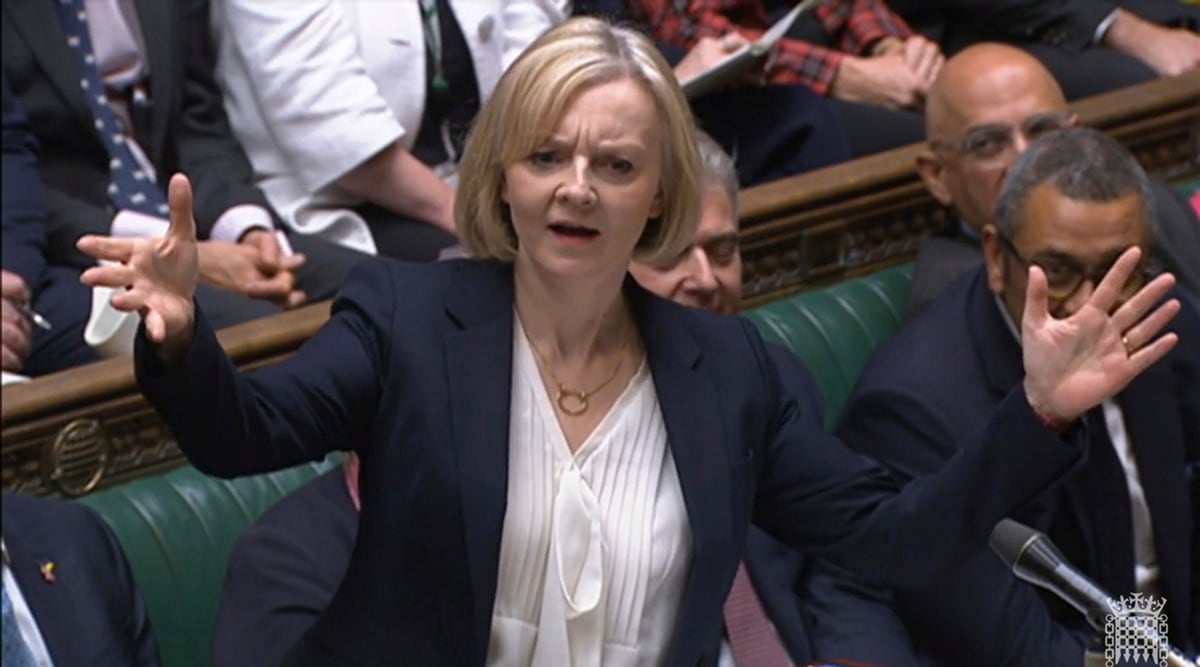 Thankfully, the democratic institutions of the United Kingdom have remained strong, but it is hard to describe the chaos that this amount of change causes. The main cause of Britain's falling international reputation is still its ongoing political unrest.
The United Kingdom—a stable United Kingdom—is essential to Europe, the United States, and the transatlantic connection. When one is unsure of who will be in control and for how long, it is difficult to develop long-term strategies and solutions with partners and allies.
Democratic institutions of the United Kingdom have remained strong, but it is hard to describe the chaos that this amount of change causes. The main cause of Britain's falling international reputation is still its ongoing political unrest. The United Kingdom—a stable United Kingdom—is essential to Europe, the United States, and the transatlantic connection. When one is unsure of who will be in control and for how long, it is difficult to develop long-term strategies and solutions with partners and allies.
In the end, alliances and partnerships are based on trust: internal trust as well as external confidence that an ally would respond when called. In addition to harming the United Kingdom's ties with other countries, this most recent political crisis also undermines public trust.
Before the United Kingdom performs to its greatest capacity on the international stage, internal divisions inside the country must be fixed. We may anticipate an increase in nationalist and independence activities in the upcoming months if this results in political and economic stability, a solution to escalating domestic difficulties, and some resolution to the state of the union.
The United Kingdom released an integrated assessment, a whole-of-government approach to Britain's post-Brexit global stance, a little over 18 months ago (an age in British political time). Following its obligations, that administration promised to prioritize defense in cooperation with allies and partners, to forge agreements on the biggest global problems, and to work as a force for good across all spheres of influence. But before the UK can take any of those actions, it needs to right the ship at home.
Uncertainty brings the UK's decision between Europe and the rest of the globe into doubt.
Ben Wallace, the British defense secretary, was in Washington this week for conversations that were reportedly about Ukraine and some of the worst-case scenarios for the war. While Wallace has been mentioned as a potential leader, it is more likely that he would stay in his current position at the Ministry of Defence, where he and his team have contributed significantly to supporting Kyiv by providing materiel, training, intelligence, and communications support. Wallace's role is unlikely to change in any future government.
Unavoidably, rumors of an election and a change in administration will circulate. Elections are not required until January 2025, but the current state of instability makes them possible sooner rather than later.
Although there are differences of opinion within the opposition Labour Party about the relationship between the United Kingdom and the United States, the present leadership is Atlanticist and strongly in favor of NATO. During a recent trip to Washington, the shadow defense minister stressed the significance of upholding NATO commitments. Budget restrictions for the military may affect a new administration, but this is a possibility for all governments.
A Labour administration would have to weigh an emphasis on Europe against the Conservatives' preferred more global approach. For a while, Labour would probably stay away from the European issue. It would improve ties with EU allies in terms of foreign policy, although even under the Conservatives, progress in this direction has been made.