Trends
New feature updated by Whatsapp: WhatsApp 'Delete for Everyone' Feature May Get Extension to Over 2 Days
Whatsapp's "Delete for Everyone" feature may be extended to more than two days. Accoring to the reports, WhatsApp is reportedly planning to extend the time limit of the Delete for Everyone feature. The existing time limit is one hour, eight minutes, and 16 seconds, but soon WhatsApp might increase it to two days.
This means that users will now delete their messages two days after sending a message. The current time limit only allows users to delete the message one hour, eight minutes, and 16 seconds after sending the message.  
There were references to an upgrade to the "Delete for All" feature in the WhatsApp Android beta version 2.24.10. This feature isn't available right now.  
Many people say that WhatsApp will soon make it so that you can delete a message for everyone in just one hour, eight minutes, and sixteen seconds to two days and twelve hours soon. Users would be able to delete messages they sent that were not meant to be there if they used this plugin.  
The WhatsApp's Communities feature has also been shown in a screenshot that wasn't part of the app. So, group administrators will add and manage their many WhatsApp groups from one place. People who run the site could also benefit from the fact that they could send out important news to everyone simultaneously.  
WhatsApp's beta tracker, WABetaInfo, says that the time limit to delete a message for everyone could be increased to two days and 12 hours in future versions of the app. Users will have two and a half days to permanently delete any communication they have sent or received on the web.  
As soon as you will use this feature, you can delete a message. A notice that says "This message was deleted" will appear instead.  
Rumours have said that WhatsApp is working to delete messages for everyone. In November 2021, it was observed that WhatsApp was planning to let people use it for more than seven days. 
In light of WABetaInfo's report, the extension of more than seven days seems to be a bad idea. Most people don't want to delete a message they received more than a week ago. Whether WhatsApp will make a new time restriction permanent or make changes to it before the decision to make it public is still up in the air at this point in the game.  
WhatsApp changed the one-hour time limit to two hours starting in January 2018. When the tool first came out, there was a seven-minute time limit that let you delete messages from everyone in the chat, and now, there is no time limit at all.  
Even beta testers haven't had a chance to try the new version yet. In the same way, there is no assurity of things when they will happen.  
In addition to the time limit extension, WABetaInfo has found an introduction screen for WhatsApp Communities in the beta version of WhatsApp for Android 2.22.4.9. This screen was not known before. For people to use the new service, they would just be shown how to do it through the interface.  
A picture from WABetaInfo shows how group administrators will combine all groups under their control into a single area for easy access and management. When group administrators want to send out new announcements simultaneously, this will help. They can do this from the Community section of their groups.  
Until now, WhatsApp hasn't said when Communities would be available to people who use the service. The beta version has the additional benefit that it doesn't say anything about the change in public, which is another good thing.  
As part of its Twitter feed, WABetaInfo has shared two photos with the promise that they'll show how people who use WhatsApp on Android and iPhone will be able to respond to messages in a few short weeks or months. That's the same way text messages sent through the app are protected, and end-to-end encryption is said to keep the responses safe too.  
We don't know when we'll be able to see how people respond in a public WhatsApp release at this time. This is why. Sources say that the functionality has been tested now, but they don't say when.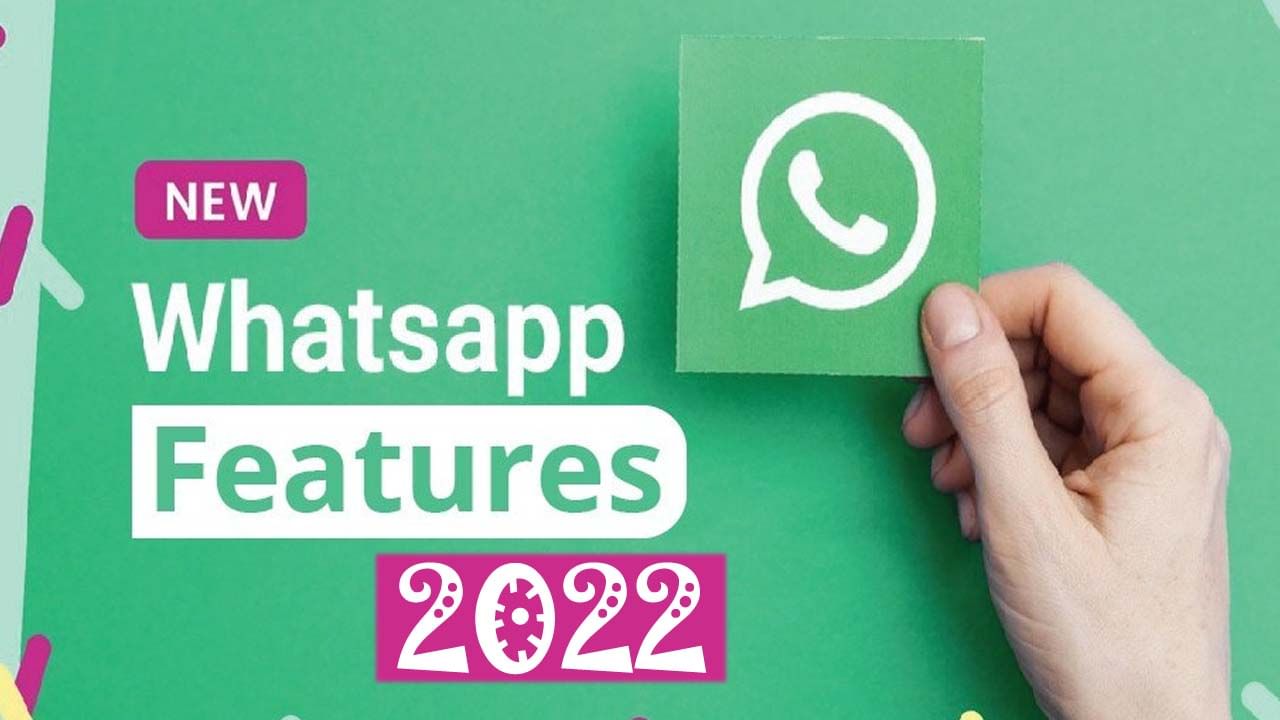 Some of the changes that WhatsApp can do in 2022. 
According to the Hindustan Times, WhatsApp, a social messaging service owned by Meta, is expected to roll out several new features in 2022. These features include a profile picture, last seen, message reactions, and more.  
In the notifications on WhatsApp, you can see the profile picture of the person who sent you the message.  
For iOS users, Messaging company is expected to roll out a feature that lets users see their profile picture in notifications, like when they get a new message. Users may already use the function since it was previously made accessible to some iOS beta testers, and it will be made available to other users in the same way.  
Hiding the last seen from only a few people  
Users can now hide their last seen status from all of their friends. Users may be able to hide their last seen from only some of their friends this year. If this feature is added, WhatsApp users will show their last seen status to only those they want to show it to.  
In WhatsApp, you can make changes to your text.   
According to reports, WhatsApp users will be able to see who they're sending media to. The messaging company is said to be working on changes to the app. Users might also put their photos and videos in their status update and send them to other people simultaneously.  
There are people in the group on WhatsApp who help each other.  
There are a lot of WhatsApp groups these days. It doesn't even matter whether you live in a house or work at a job, and everyone is a member of one or another group. If you want to make this even better, Messaging company plans to expand the feature that lets you join ten or more groups together as part of the wider Messaging company community. However, this feature is only available to the community who set up groups, and they can send messages to a lot of groups at once.
WhatsApp logs off.  
WhatsApp logout is a feature that many people have been waiting for because there isn't a way to log out of your account. Like Facebook and Instagram, other social media sites let people log out of their accounts. This might also come with a feature that lets people log out of their WhatsApp accounts on multiple devices simultaneously.  
HIGHLIGHTS  
WhatsApp is reportedly planning to extend the time limit of the Delete for Everyone feature.  

The existing time limit is one hour, eight minutes and 16 seconds.  

WhatsApp was also spotted testing the iMessage-like message reactions feature yet again.  
Conclusion:  
According to rumours, Messaging company is working on a feature that would allow individuals to erase messages for everyone. In the WhatsApp Android beta version 2.24.10, there were references to an update to the "Delete for All" functionality, later removed.   
This functionality is not available at present. Messages may be deleted for everyone within two days and 12 hours in future app versions, which might be extended to two days and 12 hours. Messaging company has not said when the Communities feature would be made accessible to users of the app at this time.  
WABetaInfo has made that the beta version of WhatsApp for Android 2.22.4.9 has an introductory screen for messaging Communities. Sources claim that the feature has been tested for some time now, but they cannot specify when this occurred. 
Article Proofread & Published by Gauri Malhotra.