Trends
Zomato observes many resignations. How concerned ought investors to be?
Zomato observes many resignations. How concerned ought investors to be in 2022?
The excitement surrounding meal delivery service Zomato's stellar financial results for the Quarter that ended in September has been dampened by a number of high-level departures this month. After four and a half years of working with the company, co-founder Mohit Gupta announced his resignation on Friday. Before being promoted in 2020, he was the unit's CEO and is in that position.
After Rahul Ganjoo, Director of New Initiatives, & Siddharth Jhawar, Director of Intercity Legends, a division dedicated to home delivery of meals in one location from any other city, Gupta's resignation from Zomato this month has marked the third high-profile resignation from the company.
Nitin Savara, the deputy chief financial officer, left his position in August to start a new endeavor. Zomato did not state in its statement that it was seeking a successor. Those familiar with the situation said Deepinder Goyal, the company's founder, and CEO, will probably lead it going forward.
On November 21, at 11:30 a.m., the benchmark Nifty was down percent to 18,183.35 pts while the share of Zomato was selling at Rs. 64.40, down 4.2 percent from their Friday finish on the NSE.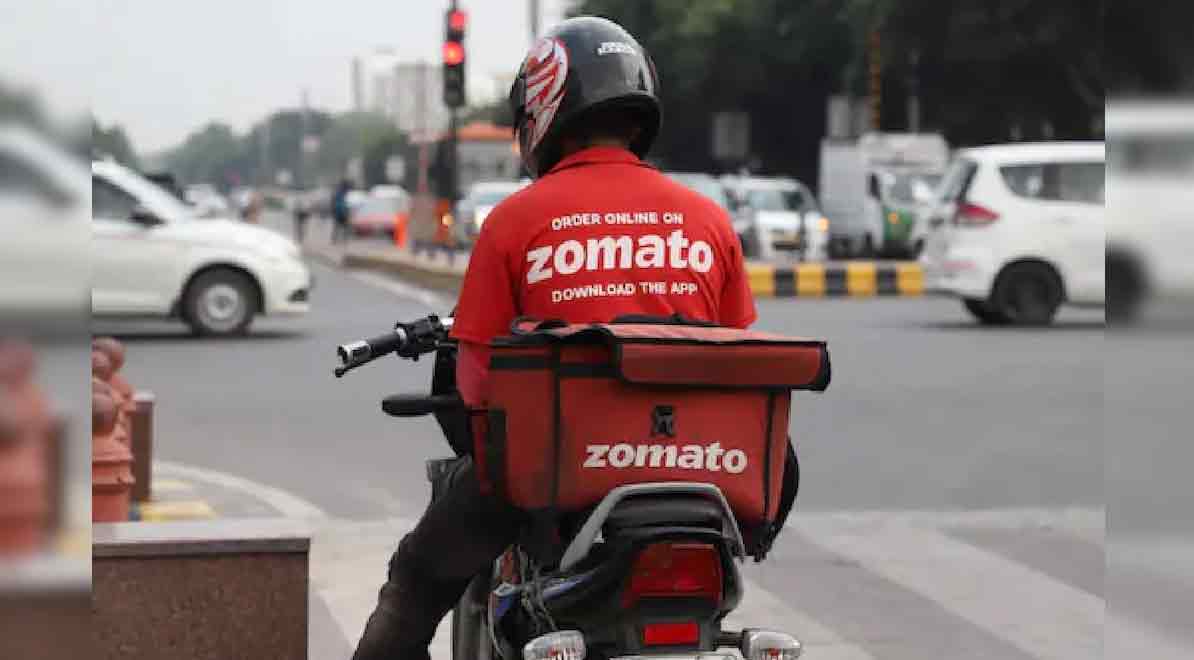 The stock has increased by around 13% over the past six months, but it has lost almost 54% of its value so far this year. Senior management departures are seen negatively for any of the companies since the equity markets do not like disruptions. It is very alarming when such exits occur in quick succession, which is typically a sign that management issues are developing.
Analysts suggested that in the situation of Zomato, it is likely a coincidence than a symptom of management issues. Vivek Maheshwari, an equity expert at Jefferies, stated: "While we are unaware of the possible impact of Mohit's exit on the business, in our conversations, we find Deepinder in control of the firm and so do not envisage a big disruption or a major shift in strategy." Rahul and Siddharth's resignations could not have real consequences, and Maheswari added that it doesn't seem like the business is seeking a replacement.
Improved disclosure process
Zomato's stock price recently increased due to indications that the company's management prioritized profitability over growth. Additionally, the business received positive feedback for its improved disclosure process during the quarterly financial announcement.
The admissions were made willingly, and coincidentally none of the Zomato resignations were from critical managerial staff (KMP). Companies are required by law only to expose KMP exits. The business has learned from Gaurav Gupta's exit last year as co-founder and head of the supplying vertical, which sparked criticism.
Growth vs revenue
Some of the latest resignations might not cause the company too much trouble because the management stated, it will be concentrating majorly on three business owners: Deepinder Goyal, who is directly in charge of food delivery and oversees the other two; Albinder Dhindsa, who is in charge of Blinkit; and Rakesh Ranjan, who is in order of Hyperpure.
In recent months, Zomato has closed a number of international companies that were not bringing in any money for the company. It added that it would take its time launching new projects right now. As the company balances growth and profitability on a razor-thin edge, Maheshwari added, "While we remain investors, we expect the market to get a clue from the December quarterly report."
Recently, the management reaffirmed its forecast for breakeven by September 2023, but investors don't want to compromise on growth. Thus the stock may likely be range-bound in the months to come. On Zomato, Jefferies has an aim of Rs 100. With an 80 rupee target, Morgan Stanley has an "overweight" rating. The stock is rated as a "hold" by ICICI Securities, with a target price of Rs 65.
Zomato, a food delivery service, displayed a mixed performance in its first-ever quarterly numbers as a public corporation. On the strength of Zomato's core meal delivery business, which expanded rapidly despite the severe Covid rise that started in, the company's operating income in the Quarter ended June 30 (Q1FY22) increased 217 percent year-over-year (YoY) to Rs 844 crores 266 crores a year before.
Nevertheless, the business's loss increased more than three times to Rs 356 crores in Q1. Additionally, the company's quarterly EBITDA (earnings before interest, tax, depreciation, and amortization) loss increased by 42% to Rs 170 crore.
Following a solid Q1, we increase our revenue projections for FY22–24 by around 10–20%, principally because of the greater GOV (which, in turn, is based on higher MTUs). They even increase our EBITDA loss projections, but we still expect breakeven to occur in FY25 or FY26. Additionally, we raised this and changed our model framework and structure to going forward individually account for ESOP charges. However, since we had factored in 8% dilution, there is no effect on money flow.
They maintain Buy with a slightly higher price aim of Rs 175 in a recent note from Jefferies' Vivek Maheshwari, Jithin John, and Kunal Shah.
 According to experts, the stock's price is currently of a major concern than Gupta's departure from the company. For instance, G Chokkalingam, director and managing director of Economics Research, advises investors to pay more attention to a company's valuations rather than worrying about changes in senior management. The valuations of Zomato, in his opinion, "seem quite exaggerated at this point in time," he remarked.
The stock has recently been selling at very high levels after doubling from its July 2021 issue price of Rs. 76 per share. Zomato has now eclipsed personal goods manufacturers like Godrej Consumer Goods & Dabur India in the list of BSE-listed companies' total market capitalizations (market cap). Due to delays in order fulfillment and lack of popularity, Zomato has decided to discontinue its grocery delivery service, which it launched only two months ago.
edited and proofread by nikita sharma