Stories
World Bids Adieu To Adobe Flash Player As It Reaches Its End in 2021
World Bids Adieu To Adobe Flash Player As It Reaches Its End in 2021
We are living in 2021, a smartphone era. Technology at its finest and it's still growing. The gen Z kids are way ahead in their technical knowledge and skills. The Internet has made our lives very comfortable. Wish to watch videos? Stream on YouTube. Wish to hear songs? Stream at Spotify. Want to play games, download from the play store. Want to enhance your social life, post on Instagram. Want to binge-watch dramas, stream Netflix. The need for a desktop and internet connection through wires are gone. Technology at the fingertip.
We can do anything and everything with our phones. Even transaction of money or booking of bus ticket has gone digital. Kids these days, are growing up playing PUBG and Freefire. Smartphone gaming has made the gaming experience easier and more sophisticated. But back in the 1990s, there was no such thing. We are talking about a time without social media dominance. But gaming still existed.
Yes, for teenagers before generation Z, there was one player, which made their entire gaming dream come true, and it's the Adobe flash player. it's is a plug-in, which brought cartoons to life and introduced interactivity to the developing web. But now, after 24 years of its true service, it has finally laid to rest.
This is even considered an emotional moment as flash player-created best moments of a lifetime for the early 80s and 90s kids. Childhood memories are the best, and something with them is never forgotten. It's like that small treasure, we like to open from time to time, just to experience its beautiful fragrance and relive those memories. Adobe flash player is such an amazing technology tool that was way ahead of its time and made childhood even better. Streaming videos and playing games were made very easier in 1996 through the platform of Adobe flash player.
With the internet that was provided those days, Adobe flash player was such a god sent tool, which made streaming videos in high quality and opened a room for animations to play in. One of its amazing features that caught attention was the exciting content that was brought by their web designers and animators. It was rich and enjoyable. With multiple characters, amazing backdrops, different sound and music mix up, a small but beautiful animation could be created and posted just for 2 megabytes. This was the first website that has ever allowed anybody to post video or gaming content that could be available for everyone.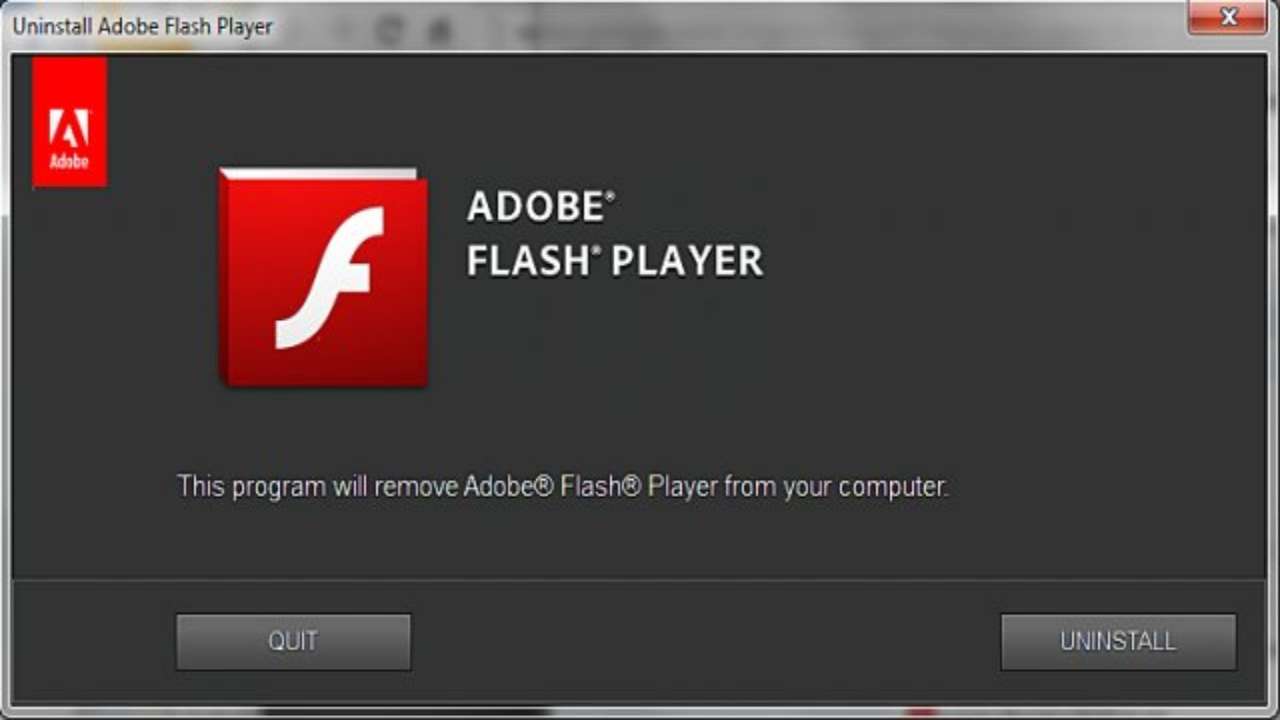 But the times change, and the world developed. Technological revolution seeped through every field. Adobe flash player fell shot behind it. If we look at the statistic, nearly 99% of internet concerned desktops were filled with Adobe flash player. It was caught up in security problems and have failed to evolve itself in the smartphone era. Adobe tried to bring flash lite, an app optimized for lower-end phones, but its nature wasn't as compatible with the phone as it was with a desktop. Many new apps made smartphone usage very easy. In front of the developing market, Adobe fell shot.
In April 2010, Apple blocked every Adobe flash player in its iPads and iPhones. 'thought on flash', headlines of an open letter written by Apple's Steve jobs in which he argued why flash has been dropped from Apple's ecosystem. Steve Jobs argued that false was only wasting their battery life and has been imposing security threats. He said that flash has become unreliable and is incompetent for touchscreen use. Steve Jobs noted that the growth of Facebook and YouTube is allowing videos to be streamed without the help of flash and hence flash is not needed.
Plus, with all the negatives that it is imposing, it's better to move on. With the development of HTML5, the flash was nowhere in view or competent enough to face them. With the development of iPhones, the flash player isn't suitable and wasn't ready.
 If you see, android and iOS have been different. The fact that with the increase in technology, there have been increased security issues. Hackers around the world are able to easily crack into the flash player system. Adobe developed a version for smartphones. Even though it wasn't good enough, it wasn't as bad as that time in 2010. Android has made it easier to use across multiple devices, unlike iPhones. Plus, Apple has its own ecosystem which is very strict and isn't compatible with everyone.
The Internet has moved miles when flash was getting a version for smartphones. In front of the growing tech giants Facebook, Google, YouTube, and Netflix, flash seemed very old. In fact, there was no need for flash with all these loitering around the internet. Hence in 2011, Adobe laid a full stop for providing any developments to its mobile devices. The desktop Adobe flash player continued its journey. But it wasn't an easy one. It suffered multiple security threats that alarmed its existence. Google Chrome started blocking its contents.
Around 2015, Apple removed flash from its Safari web browser. Adobe announced in 2017, that it will end flash player around 2020. Adobe said that with the development and maturing of HTML5, the plug-in has become useless. People are able to use all its features through this HTML5, which Adobe calls its 'viable alternative', and hence it's time for them to move on. From 31st December 2020, Adobe has stopped proving any security updates and has urged people to start uninstalling it. The guidelines for uninstalling Adobe flash player have been given through the websites. From January 12th, all services of Adobe flash player will be stopped.
Thus, laying it to rest. With this news, the internet is going crazy. People have taken to mourn their loss and bid adieu to their greatest childhood memories by sharing their grief through posts and memes on the internet platform. Just as how time changes and everything needs to undergo change, the world went through a technological revolution and people adapted to smartphones with social media lifestyles and in the advent of such change, Adobe flash wasn't ready.
It tried, but the world is running at such a high speed towards technological development, that flash wasn't able to catch up. But with all the memories and beautiful moments it has given, this month's, after 24 years of its service, has finally reached its end of life.