Stories
Prior To The OPEC+ Summit, The Saudi Oil Minister Cautions Market Speculators. Pain Ahead?
Saudi Minister's warning comes at a time when there has been a lot of volatility in the price of oil due to a variety of variables
Saudi Warns Speculators
Prince Abdulaziz bin Salman, the Saudi energy minister, advised oil speculators to proceed with extreme caution to avoid coming under pressure from OPEC+, as happened in April when the organization executed an unanticipated production cut.




Saudi Arabia, Riyadh In a sharp caution to oil traders shortly before the eagerly awaited OPEC+ meeting, the Saudi Arabian Ministry of Petroleum and other important OPEC+ officials used strong language.

The minister's remarks coincide with worries about manipulation of the markets and a recent spike of action, both of which have pushed oil prices lower.
The minister's message has a lot of weight because the global economy depends greatly on stable energy markets and because it shows how determined OPEC+ is to keep prices constant.

Even though some oil delegates assert that the existing restrictions will further constrict the world's oil markets, Prince Abdulaziz is renowned for launching novel methods.
He mentioned that – As we in OPEC+ have been emphasizing for a while now, we have to remain attentive and proactive.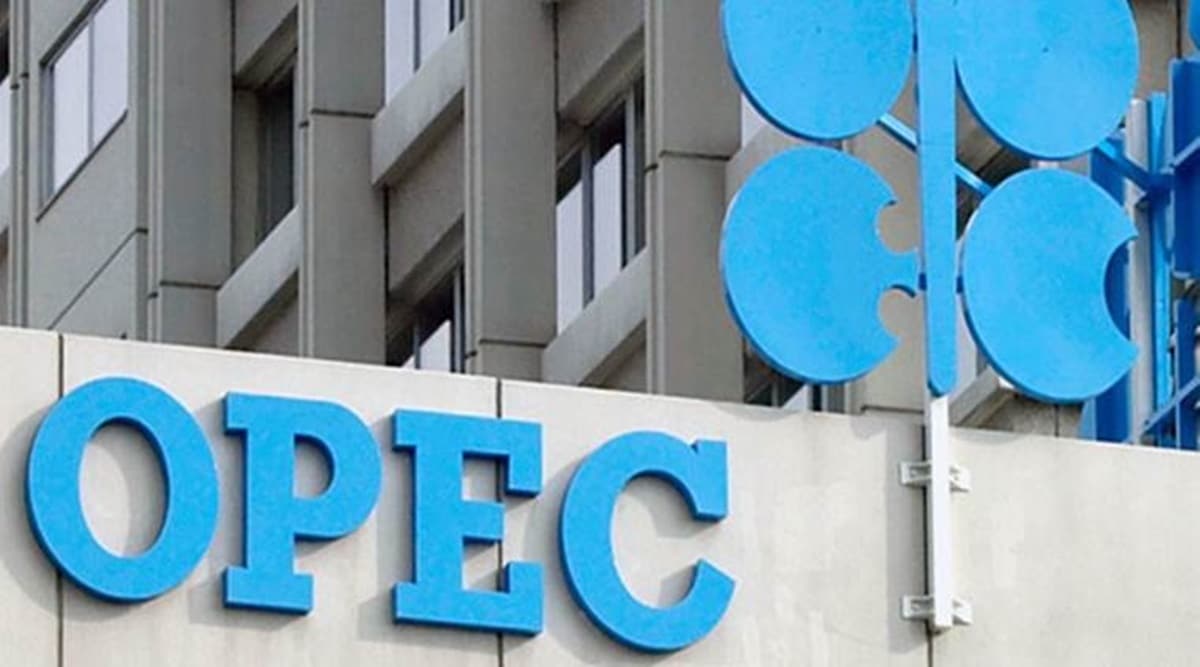 According to the most current CFTC data, for the week ending May 16, traders increased their short holdings in petroleum futures to 136.5 thousand contracts. This is almost twice as many short contracts as they had on April 11.
As a result of OPEC+ production cuts, early in April, traders noticed a significant short squeeze, with the number of short contracts dropping from 149 thousand to 74.3 thousand.
Currently, there are 191.5 thousand contracts worth of net speculative holdings in WTI futures, which is a very small amount when compared to former years.
The US Oil Fund, which constantly monitors the cost of WTI-graded oil, has seen a strong correlation between it and the CFTC's net speculative position trend over the past 12 months.
With so many speculative short bets on crude, a new unexpected reduction in OPEC+ oil supply in June would almost surely have an immediate beneficial effect on crude prices.
On the other hand, if producers in OPEC+ voice rising dissatisfaction with supply reductions at a time when demand is declining and industrial output is declining, the market's general unfavorable perception of oil may strengthen, bringing down prices.
The Saudi Minister's Warning
The Saudi Energy Minister delivered an immediate alert to oil long traders in advance of the OPEC+ gathering, where significant decisions regarding oil output levels would be decided.
The minister emphasized how short selling hurt a negative effect on market stability and how it can disrupt the balance between both demand and supply and cause excessive price changes.
It is in the greatest interests of consumers as well as producers, the minister emphasized, for OPEC+ to provide predictable and secure oil markets.
He declared that any attempts at controlling prices or interfering with the market's orderly operation will not be tolerated by the organization.
Impact on the Market and OPEC+'s Tactics
The Saudi Minister's warning comes at a time when there has been a lot of volatility in the price of oil due to a variety of variables, such as geopolitical tensions, economic ambiguity, and changes in global demand.
OPEC+ has been actively contributing to the market's stabilization by enacting production restrictions and meticulously observing supply levels.
At the next meeting, OPEC+ is anticipated to debate and perhaps modify its present production levels in light of the changing market circumstances.
To meet global demand and keep prices at an amount that is viable for producers as well as consumers, a careful balance must be struck.
The Saudi Minister wants to discourage speculative behaviors that can undermine market stability, hence he is warning short sellers. OPEC+ is unwavering in its commitment to uphold
Conclusion
The Saudi Arabian Ministry of Energy's admonition to oil short traders as the OPEC+ meeting draws nearer highlights the group's dedication to market stability.
Remarks from the minister serve as a warning that OPEC+ keeps an eye on the energy market and is going to take prompt steps to thwart any attempts to influence prices.
The choices taken by OPEC+ have wide-ranging effects because the world economy depends largely on stable oil prices.
The Saudi Minister wants to prevent future disruptions and guarantee a stable and predictable atmosphere for all parties involved in the oil market by sending an unambiguous signal to short sellers.
Proofread & Published By Naveenika Chauhan