Trends
According to a report, Adani Group has a debt of 2.6 trillion but Adani is one of the top 5 richest people in the world, and the public is getting happy. So much debt to only one; how is this managed? According to World Bank data, India's total economy is 3.17 trillion (2021).
According to a report, Adani Group has a debt of 2.6 trillion but Adani is one of the top 5 richest people in the world and the public is getting happy. So much debt to only one, how is this managed? According to World Bank data, India's total economy is 3.17 trillion (2021).
The analysts have noted that even though the group's debt levels may have increased, its cash flows have progressively increased as additional assets have come online and started to function.
Research indicates that the conglomerate's debt is likely to rise by another Rs 40,000 crore, totalling more than Rs 2.6 trillion, as a result of the Adani Group's recent acquisition of cement maker Holcim's India business. As a result of the expansion of the port industry, investments in renewable energy, acquisition of the transmission industry, and ventures into more recent industries such as airports, roads, and data centres (Adani Enterprises), the debt levels of the Gautam Adani-led Group have increased from Rs 1 trillion to Rs 2.2 trillion over the last five years.
The business has managed to diversify its debt in favour of bonds and financial institution (FI) loans with longer maturity tenors, analysts at Credit Suisse highlighted, even if the gross debt levels may have increased.
Only 26% of the debt is due to mature in less than five years, they said, down from around 86% at the end of FY16 (when there was Rs 1 trillion in debt).
Around 30% of the total debt is in foreign currencies, in terms of value. In addition, while the actual amount of Indian banks' loans to Adani has been consistent over the past five years, their proportion of the group's overall debt has drastically decreased to barely 18 per cent. The group's cash flows have continually improved as new assets have come online and begun to function, the analysts have remarked, despite the fact that the group's debt levels may have climbed.
As a consequence, the group-level net debt ratio has dropped to about 5 times in FY22 from less than 7.5 times in FY16. Additionally, the group's interest coverage has increased from 0.9 times in FY16 to more than twice as much as it is now.
Due to their sustained investments, the majority of group firms' debt levels increased overall in FY22. Except for Adani Transmission, the interest cover for these firms has stayed consistent despite their operations being better. The operationalization of assets at Adani Green improved significantly, and as a result, the company's capacity to pay interest on its debt has not been adversely affected.
An analyst at Nomura Holdings in Hong Kong recently predicted that Adani Green Energy's debt-to-capital ratio would decline. Adani Green Energy would receive $500 million from the International Holding Co (IHC), situated in Abu Dhabi. By stabilizing the debt-to-capital ratio in the low 60 per cent area from 95.3% at the end of March, the equity injection will assist the firm.
The analyst said that the backing from IHC "will be apparent when the firm discloses its second quarter balance sheet figures," adding that the inflow of capital demonstrates Adani Green's capacity to obtain money through stock. In three businesses controlled by Gautam Adani, IHC has invested nearly $2 billion. A total of $70 billion will be invested by the Adani group across the whole green energy value chain by 2030.
The analyst acknowledged that Adani group's rapid expansion is a "negative overhang for credit investors since much of the M&A recently has been debt-funded," but he also pointed out that the conglomerate has shown adept at securing outside investors to support finance.
The Adani group has dominated the Indian market for the previous five years. In addition to operating the largest private port in the country, the Adani company also mines coal, produces private electricity, distributes city gas, and imports edible oils. Airports, urban planning, loans to small and medium-sized enterprises, electricity transmission and distribution, data centres, and many more facilities have all seen growth at the corporation.
SBI gave the Adani group a loan in the sum of Rs. 12,770 crores in March of this year to help with the planning of a new international airport in Navi Mumbai. Several subsidiaries of the group secured the loan.
Sources claim that Mundra will soon have a new facility that will make polyvinyl chloride (PVC) from coal. The project would be a part of even the Adani Group's aim to establish a petrochemical hub in Mundra.
Operating profits of Rs 20,141 crore and total yearly revenues of Rs 77,000 crore were recorded in 2017–18 by six publicly listed companies controlled by the Adani Group. After interest, tax, and other costs are subtracted, the company's expected earnings total Rs 3455.34 crore.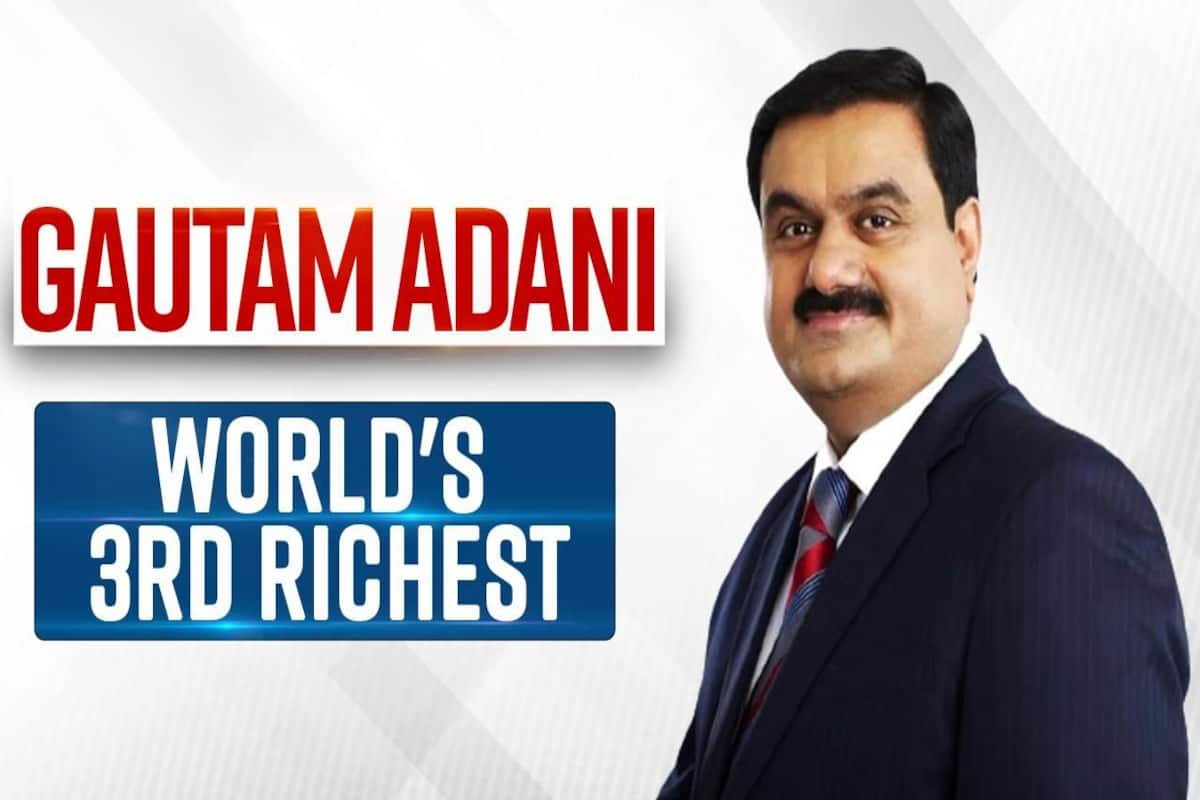 The Adani group is expanding swiftly, with each firm increasing at its rate while making just a little profit. Because the Adani group lacks a cash engine for earning income to fund its projects, its finances are backed by internal borrowing inside the companies as well as external borrowing from the traditional financial markets and the capital markets. To increase income from foreign sources, the group aims to increase its foreign revenues. In addition, the firm also uses bank loans, borrowing against shares, borrowing shares, and asset pledges to obtain money in India.
The revenue is distributed among the group members through continuing related party transactions or transactions between associated enterprises.
The shares of publicly traded firms that the Adani Group's subsidiaries possess are used as collateral when they lend money. The Adani group periodically buys shares in its sibling firms using borrowed money.
Few people outside of India were familiar with Gautam Adani only a few years ago. However, the Indian billionaire, a dropout from college who initially tried his luck as a diamond trader before switching to coal, last week rose to the position of the third-richest person in the world.
Since fellow countryman Mukesh Ambani and China's Jack Ma have never reached that level, Asians have never made the top three on the Bloomberg Billionaires Index. Adani has passed Bernard Arnault of France in the ranking, and now only Elon Musk and Jeff Bezos of the US are above him with fortunes totalling $137.4 billion.
Adani, 60, has spent the last five years expanding his coal-to-ports conglomerate by entering several businesses, such as data centres, cement, media, and alumina. The company now runs India's largest private-sector airport and port operators as well as the country's largest city-gas distributor. Environmentalists have criticized the company's Carmichael mine in Australia, but it promised in November to invest $70 billion in renewable energy to become the largest producer in the world.
While his enterprise has grown to become one of the greatest companies in the world, fuelling the extraordinary increases in wealth, concerns about the expansion's rapid speed have emerged. According to a study released this month by CreditSights, Adani's business expansion has been mostly supported by debt and his empire is "seriously over-leveraged."
Concerns over ambiguous ownership arrangements and a dearth of analyst coverage at Adani Group firms have also been voiced by certain politicians and market observers. The shares have, however, skyrocketed as the billionaire has focused on industries that Prime Minister Narendra Modi believes are crucial to accomplishing India's long-term objectives. Some of them have increased by more than 1,000% since 2020, and prices have reached 750 times profits.
Adani is now able to outpace US tech titans in the hitherto untouched market because of investments from organizations like Warburg Pincus and TotalEnergies SE and the transition to green infrastructure and energy. The latest increase in coal prices has sped up his climb even further.
Overall, Adani's fortune has climbed by $60.9 billion, five times more than any other person, in 2022 alone. Initially surpassing Ambani as the wealthiest Asian in February, he attained millionaire status in April, and last month he eclipsed Microsoft Corp.'s Bill Gates as the fourth richest person in the world.
A recent increase in their donations allowed some of the biggest US billionaires, including Adani, to surpass them. The Bill & Melinda Gates Foundation has already received more than $35 billion in donations from Bill Gates announced his intention to donate $20 billion to the group in July, in contrast to Warren Buffett. In 2010, they started the Giving Pledge campaign with Bill Gates' ex-wife, Melinda French Gates, pledging to contribute the bulk of their money before they pass away.
Their position on the Bloomberg wealth list has decreased due to the enormous sums of money spent on philanthropy. Currently, they are 164th and sixth, respectively. Adani, who turned 60 in June, also expanded his charity donations, promising to contribute $7.7 billion to support humanitarian initiatives.
edited and proofread by nikita sharma